Twenty years after SDM's introduction, health plans are seizing on it to help patients choose their treatments. The lower costs for these patients are a welcome extra.
Men viewing one of the first decision aids to help choose the most appropriate treatment option for benign prostatic hypertrophy were shocked. The surgery often resulted in sexual problems, such as impotence, trouble urinating, or both. No wonder many of them chose watchful waiting instead.
That was more than two decades ago. Researchers at Dartmouth and their collaborators produced some of the first tools for patients to use when choosing among various medical treatment options. In 1989, John E. Wennberg, MD, and a team of researchers founded the Center for the Evaluative Clinical Sciences (CECS), now known as the Dartmouth Institute for Health Policy and Clinical Practice.
Weighing the pros and cons
For the first time, BPH patients could evaluate the pros and cons of treatment options by hearing other men talk frankly about their experience. Previously, urologists discussing surgery did not always explain the unwanted outcomes of the procedure. Mainly they emphasized positive outcomes. The result was that men considering surgery were often uninformed about the risk of impotence or incontinence.
Much the same happens today. Whether they do it as a consequence of the fee-for-service payment system or out of genuine regard for the patient, physicians spend more time explaining the advantages of a procedure than they do outlining the disadvantages. No surprise, then, that physicians' preferences leave the biggest impressions in patients' minds.
To counterbalance physicians' preferences, health plans are increasing their efforts to get more patients involved in shared decision making (SDM). In a variety of clinical settings, electronic medical record systems alert physicians about the need to offer patients decision aids. Those aids may be videos seen on the Internet or distributed on DVD by mail. Some are booklets handed out or mailed to patients.
New rules require SDM
As more health plans use SDM tools, patients are choosing less risky and less unpleasant options more often. Federal regulations for accountable care organizations and for the meaningful use of electronic health record (EHR) systems promote SDM as a way to engage patients more fully in making decisions about their care.
In medicine, the choice among options is rarely clear; for most conditions there are two or more reasonable approaches, says Michael Barry, MD, president of the Informed Medical Decisions Foundation.
"We have been at this work for 24 years and we may be approaching a tipping point," says Michael Barry, MD, president of the Informed Medical ­Decisions Foundation, an organization founded to promote the early work of the Dartmouth Institute. A primary care physician, Barry also is the medical director of the John D. Stoeckle Center for Primary Care Innovation at Massachusetts General Hospital.
In the late 1980s, researchers in the nascent field of patient outcomes were just learning about the problem of widespread unwarranted variation. Wennberg showed that where patients lived and which physicians they consulted affected how they were treated. But publishing research about medical evidence and best practices had little effect on physicians making decisions in practice and no effect on patients.
Eliminating waste
"We felt the best response to unwarranted variation was to get patients involved in making decisions about their care," Barry says. In medicine, the choice among options is rarely clear; for most conditions, there are two or more reasonable approaches, and Wennberg and other experts believed patients should have a say in which to pursue.
"That was when we started developing decision aids," Barry says. "We had some success early on, but it was hard to get traction."
Instead of seeing a growing demand for decision aids for many conditions, the researchers found that too many patients believed that the doctor knows best.
"The old approach dies hard," Barry says. "In that approach, doctors are either guessing what the patient wants or perhaps they are using their own preferences. Either way, they were contributing to practice variation."
Patients also trust their friends and family or what they have read on the Internet. Such inherent prejudices confound efforts to disseminate decision aids today.
Plus, health plans have long been reluctant to introduce decision aids that physicians might consider to be intrusions on the patient-physician relationship.
"…introducing anything that might result in fewer procedures is challenging," says Peter Goldbach, MD, chief medical officer at Health Dialog.
The built-in incentive under fee-for-service payment also played a role, paying physicians more for surgery than for watchful waiting or for other conservative options, says Peter Goldbach, MD, chief medical officer at Health Dialog, a for-profit company formed in 1997 that sells decision support tools to health plans and large employers.
"The initial forays that involved decision aids for surgical procedures were effective, but when specialists and proceduralists get paid fee for service, introducing anything that might result in fewer procedures is challenging," says Goldbach.
David E. Arterburn, MD, MPH, a general internist and researcher at Group Health Research Institute, sees another reason for increased interest in SDM. Before buying a car, a camera, or a computer, consumers collect a wide variety of data on the advantages and disadvantages of each, he says. "Yet with health care, we're OK with providers telling us what they think we should do," he says. Research by Arterburn and others is helping to foster interest in SDM.
An article in Health Affairs (Arterburn 2012), "Introducing Decision Aids at Group Health Was Linked to Sharply Lower Hip and Knee Surgery Rates and Costs," reported that after Group Health Cooperative introduced decision aids for patients with knee and hip arthritis, the rates of joint replacement surgeries dropped sharply. Over six months, hip replacements dropped 38 percent and knee replacements dropped 26 percent. Also, costs declined 12 percent for hip replacement and 21 percent for knee replacement patients. The article is online at http://sn.im/26et1b2.
"We know from previous studies, and our research shows as well, that patients tend to be risk-averse and so they often choose less invasive treatment," Arterburn says. "They tend to be more conservative than providers."
Failing to get patients involved in making care decisions fosters unwarranted variation, meaning that the wrong patients sometimes get surgery and that costs are needlessly high, Arterburn says. "We knew these variations were large, but we didn't know what the right tools were to address them. Shared decision making is one seemingly powerful tool to at least start to eliminate unwarranted variation."
Introducing decision aids
In what Group Health calls the world's largest implementation of decision aids in any single health care organization, the health plan introduced video decision aids systemwide for 12 preference-sensitive elective surgeries.
"Our work shows that by working closely with providers and by making patient decision aids available, we can get providers to change their practice patterns," Arterburn says. "Incorporating more shared decision-making conversations into the informed consent process is leading to changes in rates and costs of care."
Lower rates at Group Health are significant, Arterburn says, because the health plan employs its physicians. "Even here at Group Health, we found significant variation where we have salaried providers working under the same clinical guidelines," he says. "In the Dartmouth Atlas, if you compare preference-sensitive care in Washington State with any other area of the country, we tend to have lower rates of variation. But then after going through this process with our providers, we saw reductions in rates of variation in preference-­sensitive care."
Recognizing that patients will make appropriate decisions is just part of the solution to the problem of unwarranted variation, however. Another part involves getting decision aids to patients at the right time and in a way that does not complicate decision making or burden overwhelmed doctors.
Barriers to adoption of SDM
Researchers report in a recent article in Health Affairs (Friedberg 2013), "A Demonstration of Shared Decision Making in Primary Care Highlights Barriers to Adoption and Potential Remedies," that barriers to wider adoption of SDM include overworked physicians, insufficient provider training, and clinical information systems incapable of prompting or tracking patients through the decision-making process.
Group Health is seeking to overcome these barriers. "It takes a fair amount of organization to decide how to deliver decision aids effectively at the right time to the right patient," Arterburn says.
Intermountain Healthcare has begun distributing decision aids for patients with low back pain, says Lucy Savitz, PhD, the plan's director of research and education. If the program goes well, it might be expanded to other problems.
Intermountain Healthcare also seeks to improve the SDM process by having nurses — Intermountain calls them nurse navigators — work with patients making decisions, says Lucy Savitz, PhD, director of research and education at Intermountain Healthcare's Institute for Health Care Delivery Research.
In February, Intermountain introduced decision aids for patients with low back pain. If all goes well, it will distribute such tools to patients considering hip and knee replacements and spine surgery, and to patients diagnosed with breast or prostate cancer, diabetes, and congestive heart failure.
"The doctors are excited about shared decision making because it changes the nature of the discussion with patients," Savitz says. "That's important because the biggest breakdown is compliance with care. Too often patients don't follow instructions." Intermountain employs 1,000 physicians in its Intermountain Medical Group and contracts with 2,500 other physicians. With SDM, patients and physicians work together to choose which steps the patient will follow. Such collaborations are at the heart of patient-centered care. "You have to listen to what patients want," she says. "If you're trying to reduce unnecessary emergency department visits or hospital admissions, you can't ignore the patient component. That's why there seems to be a groundswell of energy for shared decision making."
We need to take advantage of the new role of the engaged patient, says Donald W. Kemper, MPH, chairman and CEO of Healthwise.
Helping patients make care decisions benefits health plans in many ways, says Donald W. ­Kemper, MPH, the chairman and CEO of Healthwise, founded in 1975 to develop patient-education materials and decision aids.
"It's clear that we need to take advantage of the new role of the engaged patient," he says. "That's what our health plans are beginning to see." Healthwise provides 164 decision aids to health plans and employers.
These and other factors are behind the increased interest in SDM, says Susan Z. Berg, MS, the interim program director of the Center for Shared Decision Making at the Dartmouth-Hitchcock Medical Center in New Hampshire.
"Patients and providers are interested in it as a way to ensure that we provide the care that people need and want and not overuse care. Much of medicine is driven by fee-for-service payment," she notes. "If we can shift away from that business model, health care providers will be able to focus on helping patients make informed decisions that are also consistent with their personal goals and values. That's what matters, because it's more patient-centered. Research has shown that a side effect of the shared decision-making process is that patients often choose a less costly alternative."
Eventually, more widespread use of SDM will lead to the proper use of all health care resources, Arterburn concludes.
"There's plenty of agreement that patients should get the right procedure at the right time, but what is the right rate for each procedure?" Arterburn asks. "The right rate is what you get when you have a well informed patient whose preference is clearly elicited and who makes a decision with a clinician.
"That will get us to the right rate and we will no longer have to worry about unwarranted variation. That's the hope. And since we're now seeing patients who want balanced information to make informed decisions, we may be on the cusp of what could be a cultural shift," he adds.
We now know from recent randomized controlled trials that this cultural shift and adoption of shared decision making has the potential to significantly cut costs, improve quality, and increase patient satisfaction, says Goldbach. And for men facing prostate surgery, there's increased awareness of certain adverse effects.
For further reading
Arterburn D, Wellman R, Westbrook E, Rutter C, Ross T, et al. Introducing decision aids at Group Health was linked to sharply lower hip and knee surgery rates and costs. Health Aff 2012;31(9):2094–2104.
Friedberg MW, Van Busum K, Wexler R, Bowen M, et al. A demonstration of shared decision making in primary care highlights barriers to adoption and potential remedies. Health Aff 2013;32(2):268–275.
Veroff D, Marr A, Wennberg DE. Enhanced support for shared decision making reduced costs of care for patients with preference-sensitive conditions. Health Aff 2013;32(2):285–293.
---
Our most popular topics on Managedcaremag.com
---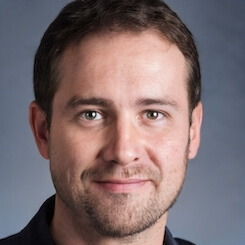 Paul Lendner ist ein praktizierender Experte im Bereich Gesundheit, Medizin und Fitness. Er schreibt bereits seit über 5 Jahren für das Managed Care Mag. Mit seinen Artikeln, die einen einzigartigen Expertenstatus nachweisen, liefert er unseren Lesern nicht nur Mehrwert, sondern auch Hilfestellung bei ihren Problemen.