The disease has risen quickly to become the third-leading cause of death in the world — getting there much faster than anyone expected
The 2003 National Health Interview Survey found that chronic obstructive pulmonary disease would ascend from the fourth- to the third-leading cause of death in the United States by 2020. It was off by a mile.
COPD has already taken third place on the list, according to the U.S. Centers for Disease Control and Prevention (CDC).
It affects as many as 24 million Americans. There was an 18-percent increase in patients hospitalized for acute COPD exacerbations between 1998 and 2008, says Richard A. Mularski, MD, chairman of the American Thoracic Society's quality improvement committee. He is also an investigator at the Kaiser Permanente Center for Health Research.
More than 822,000 patients are hospitalized annually for COPD. Among patients 64 years of age and younger, there were more than 230,000 hospitalizations in which COPD was the first-listed diagnosis, and many more in which COPD was involved.
COPD has an average length of stay of 4.8 days, Mularski points out, with direct costs for caring for patients coming to about $40 billion per year.
Meanwhile, our understanding of the disease has been changing. What was once thought of as a pulmonary problem is now considered a larger systemic disease that may involve many comorbidities. In this article, we use the definition of comorbid from Dorland's Illustrated Medical Dictionary, 2007, "pertaining to a disease or other pathologic process that occurs simultaneously with another."
COPD is now understood to involve inflammation, and inflammation is unwilling to remain neatly parked in the lungs. Rather, COPD-associated inflammation affects many organ systems, and recent studies have demonstrated a set of nonpulmonary morbidities associated with COPD.
"These are all intertwined," says Brian Carlin, MD, chairman of the COPD Alliance — a multisociety organization that includes the American College of Chest Physicians. Carlin is an assistant professor of medicine at Drexel University College of Medicine, among other appointments.
As these are patients with complex conditions, "they require complex interventions" to keep them healthy and reduce hospitalization expenses, he says.
"We now understand that COPD is a systemic disease with synergistic interactions with other systemic diseases," says Mularski. "You cannot succeed with these patients with just single interventions."
According to a recent study by Bartolome Celli and colleagues in the American Journal of Respiratory and Critical Care Medicine, COPD "is a complex disease at the clinical, cellular, and molecular levels." Currently "diagnosis, assessment, and therapeutic management are based almost exclusively on the severity of airflow limitation," even while this measure "fails to adequately express this complexity."
As each patient's comorbidities differ, "a holistic approach makes sense," says William M. Vollmer, PhD, a biostatistician and senior investigator at the Kaiser Permanente Center for Health Research.
"It is almost impossible to disentangle the comorbidities," he says. "Look at what is going on overall with each patient."
Costs far from trivial
As is so often the case, complexity does not bring easy answers. But answers are needed, as the costs are far from trivial.
No one truly knows the full extent of these costs, even though this subject has been studied numerous times. Several of the experts interviewed for this article noted that all existing economic analyses of COPD underestimate the actual costs greatly, in that these analyses focus on COPD as a pulmonary condition and do not count expenses associated with the comorbidities.
Hospitalizations and rehospitalizations are costly and, in COPD, the second is usually longer than the first, Carlin says.
Moreover, hospitals would be prudent to improve their treatment of COPD patients now, rather than be vulnerable once new Medicare rules on readmissions go into effect, he says. "Lack of payment for readmissions will be a strong motivator," he says.
At the present time, approximately 1 in 4 COPD patients is re-hospitalized within 30 days of discharge, Mularski says, summarizing the findings of several studies.
Comorbidities
It is in the interest of managed care "to invest up front to keep patients healthy and keep them out of the hospital," says Carlin.
"Health plan medical directors should educate providers to have a checklist of some type, both for the initial diagnosis and for follow-up visits," Carlin says. They should be considering such comorbidities as heart failure, arterial stiffness, right ventricular dysfunction, left ventricular diastolic dysfunction, metabolic syndrome, osteoporosis, peripheral skeletal muscle dysfunction, nutritional abnormalities, or cancer. Furthermore, diabetes and metabolic abnormalities should be considered, particularly for patients receiving steroids.
Also, there is some evidence that COPD is associated with increased risk of long-term mortality in patients with peripheral arterial disease and those with chronic kidney disease.
Further, "between 40 percent and 50 percent of patients with COPD suffer from depression," Carlin points out. It is well-known that depression is associated with noncompliance with physician recommendations.
Informational e-mails from medical directors alerting providers to these issues might be beneficial by improving patient health and reducing hospitalizations and rehospitalizations. "The provider should be thinking of these conditions and rule them out in the outpatient arena," Carlin says. Thus, in terms of an established comorbidity such as osteoporosis, the provider should be pursuing the following question: "Does this patient have osteoporosis and, if so, how should that be managed to avoid a hospitalization for fracture?" At that point, he says, it is not necessary to decide precisely how much of the patient's osteoporosis or heart failure relates to inflammation generated by COPD and how much all these conditions relate to a history of smoking or other factors.
"It is essential with these patients to search out comorbidities," Carlin says. "Too frequently, these patients are siloed into one diagnosis" which neither protects their overall health nor effectively keeps them out of the hospital.
Vollmer points out that inadequacies in the literature are a problem. The National Institutes of Health itself is focused primarily on individual diseases, he explains, and, thus, research is lacking on diseases that manifest as multiple comorbidities. "Research tends not to cut across outcomes," he says.
Meanwhile, a great deal is being spent on ineffective treatments. A study of 69,820 patients hospitalized for acute exacerbations of COPD, reported by Peter Lindenauer and colleagues in the Annals of Internal Medicine, found that 45 percent of these patients received at least one nonrecommended test or treatment.
What is managed care doing now?
Using claims data and computerized programs to search out possible comorbidities and then alerting physicians to them "is the essence of the care considerations," says Haydee Muse, MD, MBA, senior medical director at Aetna.
Aetna's Care Engine constantly scans Aetna's system to look for potential gaps. This is a proprietary technology platform, continuously analyzing claims and other data with reference to evidenced-based best practices and alerting the members and their physicians about possible care gaps and such inconsistencies as drug-drug interactions, missing preventive exams, or needed screening tests. If a member's records, for example, indicate he has COPD but there is no evidence of spirometry testing, the member's physician would then be informed.
For patients with COPD, Aetna supplements physician visits with "personalized outreach interventions for members," with nurse case managers more likely to intervene during times of hospitalization or medical crisis and the disease management team to engage them at other times to help close gaps in care, says Muse.
Both case managers and the disease management nurses work one-on-one with members, educating them on their COPD action plans, she says. "For instance, they review the warning signs that symptoms might be getting worse and require treatment — such as recognizing when [patients are] getting shorter on breath, or paying attention to increased mucous, swollen ankles, fevers, and chills."
Aetna's National Clinical Improvement Work Group, which develops interventional quality programs for specific patient subpopulations, develops programs targeting patients with acute COPD exacerbations leading to hospitalization. The workgroup sends information to both providers and patients — such as the importance of avoiding metformin in COPD patients who have acidosis, or the need to address sleep apnea in patients with COPD.
Aetna's Health Media furnishes highly personalized, self-paced online coaching sessions, she says, permitting members to chose between live and online smoking cessation programs.
Cigna is using claims data to attempt to tease out information on comorbidities. "We calculate a risk score that helps prioritize customers for outreach. The presence of comorbidities will often raise the risk score," says Scott Josephs, MD, vice president and national medical officer for total health management.
"We also identify gaps in care through our Well Informed program," Josephs says. "This program uses algorithms to combine medical, pharmacy, and laboratory findings to determine, for example, whether the patient is overdue for a blood test to monitor a particular medication."
In approaching each patient, Cigna takes into account such factors as the patient's ability to read and to comprehend medical terms, socioeconomic position, and "any financial or health barriers that might affect their ability to understand and manage their condition," Josephs says. "We try to meet them where they are."
The goals are preventing exacerbations and maintaining level of function, restoring the level of health whenever the patient becomes ill, and preventing complications of illness and of treatment.
Personal contact by health advocates is the key, he says. These advocates, mostly nurses, are provided with more than 40 hours of behavior-change theory training at Cigna and enrolled in a form of continuing education thereafter. They focus on educational, social, and functional barriers.
Smoking cessation is, of course, a prime concern with many COPD patients, and nicotine replacement therapy is provided free to appropriate patients. An example of another focus would be whether arthritis is interfering with inhaler use.
Cigna's Well Aware Chronic Obstructive Pulmonary Disease program was developed using nationally recognized guidelines and the recommendations of such organizations as the American Thoracic Society and the Veterans Health Administration.
"Only by improving outcomes will you reduce costs," Josephs says. "COPD is a problem that is increasing faster than was predicted and that needs attention."
Help to improve COPD care
Your opinions are valued. Leaders in effectiveness research are actively seeking the input and suggestions of managed care executives and administrators.
This provides an important opportunity.
"We need stakeholders, especially those involved in the management of large delivery systems, to explain to researchers what data are needed to best manage COPD patients," says Richard A. Mularski, MD, a founding principal investigator of a multicenter collaboration of investigators called Outcomes-based Network for Clinical Effectiveness & Research Translation (CONCERT). It is funded through the Agency for Healthcare Research & Quality and the National Heart, Lung, and Blood Institute.
"We researchers need stakeholders that include managed care executives to let us know what sort of data they need," he says.
Mularski also stressed the benefits of having managed care organizations maintain registries of COPD patients and voiced interest in seeing organizations use registries to improve health and reduce hospitalizations and rehospitalizations, as well as link data and analyses to advance knowledge and effectiveness of COPD interventions.
"CONCERT's goal is to employ effectiveness and translational research methodologies to improve the care and outcomes of patients with COPD," Mularski says. More information about CONCERT can be found at www.kpchr.org/concert.
Recent and current research
Patients with COPD received 30 percent to 70 percent of recommended care during evaluated encounters, according to two major studies. One is by Peter K. Lindenauer, MD, in the Annals of Internal Medicine; the other is by Richard A. Mularski, MD, in Chest.
According to the Lindenauer study, of 69,820 hospital admissions for acute exacerbation of COPD in 2001 at 360 hospitals, 66 percent of patients at the median hospital received all recommended therapies while only 33 percent of patients received the "ideal care" recommended by the American College of Physicians and the American College of Chest Physician guidelines.
Fifty-five percent of ambulatory COPD patients receive guideline-recommended care, according to Mularski, who is also chairman of the American Thoracic Society's quality improvement committee and an investigator at the Kaiser Permanente Center for Health Research.
Reduce hospitalizations
So there is ample opportunity to reduce hospitalizations, Mularski says.
Hospitalized patients with acute exacerbations should receive the following guideline- recommended interventions, Mularski says. These include chest radiography, arterial blood gas analysis, inhaled anticholinergic bronchodilators, inhaled short-acting beta-2 agonists, systemic corticosteroids, evaluation for antibiotics, and noninvasive positive-pressure ventilation.
Care bundle
The CONCERT (COPD Outcomes-based Network for Clinical Effectiveness & Research Translation) group has developed a care bundle for hospitalized exacerbations. Managed care executives were among the stakeholders involved in the process. CONCERT has applied for a grant to test it at six sites.
Both Brian Carlin, MD, of the COPD Alliance, and Mularski point to a lot of misdiagnosis.
For example, a study in the Archives of Internal Medicine that reviewed spirometry test results in the National Health and Nutrition Examination Survey, 1988–1994, found that nearly 7 percent of the population had low lung function but more than 63 percent of that subpopulation had not been given a diagnosis of COPD or other relevant illness.
On the other hand, some patients are incorrectly diagnosed with COPD.
Adherence
Waiting for hospitalization for an accurate diagnosis is not beneficial for patients nor for managed care companies, Mularski points out.
A 2011 study by Valerie Press and colleagues in the Journal of General Internal Medicine that involved 100 adults hospitalized for COPD or asthma found that the misuse of inhalers ranged from 71 percent to 86 percent, with misuse frequently associated with insufficient vision and inadequate health literacy.
Medication adherence remains a key issue with these patients. "An average of 40 percent to 60 percent of patients with COPD adheres to the prescribed regimen and only 1 out of 10 patients with a metered dose inhaler performs all essential steps correctly," say Ruben D. Restrepo and colleagues writing in the International Journal of COPD.
"More than half of patients with COPD report missing or skipping doses of their medication. Adherence to therapy is multifactorial and involves both the patient and the primary care provider," these authors write.
Encourage physical activity
A study of 170 outpatients with stable COPD by Helgo Magnussen, MD, and colleagues in Chest finds that, after adjustments, each 14 percent increase in physical activity level (PAL) was associated with a lower risk of death.
Plugging the numerous gaps in care is in everyone's interests — managed care, medical facilities, physicians and allied professionals, patients and families — to prevent unnecessary hospitalizations and rehospitalizations.
Several experts say that the cost of COPD treatment has been underestimated in many studies.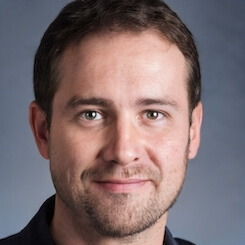 Paul Lendner ist ein praktizierender Experte im Bereich Gesundheit, Medizin und Fitness. Er schreibt bereits seit über 5 Jahren für das Managed Care Mag. Mit seinen Artikeln, die einen einzigartigen Expertenstatus nachweisen, liefert er unseren Lesern nicht nur Mehrwert, sondern auch Hilfestellung bei ihren Problemen.