In a new study of how consumer-directed plans are doing, one finding is that lower premiums was not a major factor in whether workers selected such a plan.
MargaretAnn Cross
As insurers enter 2004 refining, designing, and, contemplating consumer-directed health plans (CDHPs), a new study from the National Business Group on Health's Institute on Health Care Costs and Solutions may help define their customers' goals for CDHPs, employees' concerns about the plans, and the characteristics of the employees who enroll.
Companies offering CDHPs assume that requiring employees to pay more at the point of care and giving employees information and tools to help them evaluate providers, treatment options, and costs will make them better consumers of health care and will save companies money, according to the study. Employers that aren't offering such plans generally don't buy into such beliefs, and they don't like the fact that CDHPs are untested.
Nearly 40 percent of companies that offer CDHPs believe that providing employees information on health care costs will influence how much they spend on care, for instance, while just 18 percent of companies that don't offer CDHPs strongly agree with that potential (see graph, "True Believers," below).
The study, the first part of a two-phase effort, polled 159 employers — 33 that offered CDHPs and 126 that did not. The institute plans to examine the financial performance of CDHPs next.
"Firms that have decided to try out a consumer-directed product want their employees to share more in the cost of services," says Thomas Rice, PhD, chair of the Department of Health Services at the School of Public Health, University of California, Los Angeles. "They seem to be big believers in cost sharing — particularly big deductibles and co-insurance. These are pioneers, so you'd expect them to be true believers, but it's the first time I've seen it documented."
Adverse selection?
The study also found that consumers who enroll in CDHPs, defined for the study as a high-deductible insurance product with a health reimbursement account that can be rolled over year to year, have a lower illness burden than other employees at their companies. Looking at prior-claims data, the NBGH was able to determine that in 4 out of 5 case studies, the illness burden "score" averaged about 41 percent lower in the CDHP group when compared to those in other plans.
The study was meant to address employers' concerns about adverse selection — having a greater number of healthy people enroll in one plan, leaving the sickest employees in another, says Tamra Lair, PhD, a senior consultant at Watson Wyatt, which conducted the study for the NBGH. "With a new plan design, employers always have to think, what types of people are likely to be attracted, and is there any risk for selection of a certain type of person that would change my overall mix? In the context of these case studies, as with most other newly introduced plan offerings, the answer is yes."
Yet the picture is not so clear as those findings might suggest, Lair says. While the illness burden was lower in CDHPs, some of the plans had fewer "low-cost claimants," or employees who previously filed claims between 0 and $499, than other plans.
"It is a lot more complicated than people have wanted to make it out to be in terms of who's picking these plans," says Lair. One question, the study suggests, is: Are the CDHP plan designs so rich that they are attracting claimants who may have utilization above what their illness burden would suggest they should have? Such questions are not unusual to ask of new plan designs, Lair says.
Companies and health plans will have to take the nuances uncovered by the study into account as they design and price CDHPs, says Helen Darling, president of the Washington, D.C.-based National Business Group on Health.
One message of the study is that there is "enormous variability" among CDHPs, Darling says. "What we know is that every plan is a little bit different and each one has a slightly different mix of factors and elements, each of which can have an important influence on the outcome."
The same is true when employers are rolling out CDHPs, Darling adds. While the study found that premium differences are not influencing enrollment, other factors do matter. Premium differences have not been large enough to make a difference, Lair says.
How a plan was priced relative to other options was only a factor for new employees, who were more likely to select higher priced options, the study found.
But the length of time a company spent communicating with employees before enrollment and support from a company's CEO, CFO and local human resources manager did influence how many employees signed on.
---
Our most popular topics on Managedcaremag.com
---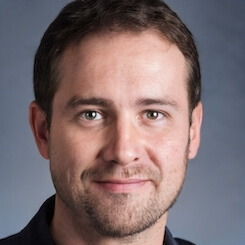 Paul Lendner ist ein praktizierender Experte im Bereich Gesundheit, Medizin und Fitness. Er schreibt bereits seit über 5 Jahren für das Managed Care Mag. Mit seinen Artikeln, die einen einzigartigen Expertenstatus nachweisen, liefert er unseren Lesern nicht nur Mehrwert, sondern auch Hilfestellung bei ihren Problemen.