People talk about it as the sure way to control costs and give consumers the choice they seem to want. Are we being realistic?
"Intellectually and emotionally complex" is how James Sabin, MD, describes a discussion about consumer-directed health care in the minutes of a July 24, 2002 meeting of Harvard Pilgrim Health Care's ethics advisory group that he has led since 2000. When the Wellesley, Mass.-based health plan saw the handwriting on the wall about the push for new products that would lower employers' contributions to their employees' health insurance, it turned to the group of medical ethicists, physicians, consumers and employer representatives.
One of the first decisions Harvard Pilgrim made was that it would not offer stripped-down products that didn't cover all of the services its members might need. Instead, it developed an HMO in which certain services are subject to a $1,000 individual deductible and a $2,000 family deductible. The ethics group recommended that Harvard Pilgrim exempt preventive care from the deductible and make information about cost and quality available to consumers who now have to decide whether and how to spend their own money on health care.
Not every insurer has an ethics panel to consult about new ideas, but similar discussions about how to respond to the evolving movement to put more financial and decision-making responsibility on the shoulders of consumers have been taking place at health plans across the country.
The debate began at Aetna early in 2001, and President Ronald Williams decided that the company had to come up with a product that addressed such issues before employers demanded it, says Robin Downey, head of product development at Aetna. Aetna created a high-deductible plan with a health reimbursement account, or HRA, that it rolled out to its own employees and self-insured customers in January 2002.
Today, 96 employers have signed on for the plan. Some will launch it in January.
Many of the new products that insurers are offering have similar telltale features, such as HRAs layered on top of high-deductible PPOs and coupled with interactive web-based decision-making tools. Other insurers have built a large range of choices into a single product so consumers can select a mix of premium, deductible, copayment and co-insurance levels. Tiered networks, in which consumers have different copayment and coinsurance levels depending on which hospital they go to, are also sometimes categorized as consumer-directed products.
Looking before leaping
Some health plans, however, are moving cautiously or not at all. Kaiser Permanente will add copayments and deductibles to its products and could test an HRA by the end of the year. But the HMO will proceed slowly to ensure that any financial burden placed on members doesn't impair their ability to seek care, says Arthur Southam, MD, senior vice president for product and market management at Kaiser Foundation Health Plan, the health plan arm of Kaiser Permanente. And IHC Health Plans in Salt Lake City sees little in current HRA plan designs that could improve on its long-term goal of providing sustained savings, says Diana Reynar, director of marketing.
Yet four years of big premium increases have prepped the market for change, and "consumerism" — in all of its configurations — is getting its day in the sun. The question health plans have to ask is, Is that a good thing? says Robert H. Booz, vice president for health and managed care at Conning Research and Consulting.
"Everyone is in crisis right now," he says. "Consumer-driven health plans look good when compared to double-digit price increases, but health plans may not be thinking through what the world would look like if everyone went to a consumer-driven health plan."
The movement began several years ago, when employers and consultants began talking about giving employees a defined amount of money to choose their own health care plan. Since then, shifting financial risk and responsibility to consumers has been accomplished mostly through benefit design. Employers are still selecting and paying for insurance plans for employees, but they are shifting some of the cost to employees through consumer-directed health plans, or CDHPs. (See "This Isn't the First Attempt to Shift Cost to Employees.")
Many varieties of CDHPs have evolved, yet the plans have one main feature in common: They put employees in control — typically through employer-funded HRAs, high deductibles, or both — of the first dollars they spend on health care each year. The idea, no longer novel, is that by shifting control of those dollars to consumers — and giving them information about health care costs and quality — consumers will become more cost-conscious buyers of health care services, shopping and thinking about value in the same way they make purchasing choices about other goods and services.
Blunt instrument
Some experts, however, are questioning that premise. "Financial risk for consumers is a blunt instrument," says Harvard Pilgrim's Sabin, a medical ethicist and psychiatrist and director of the insurer's ethics program. "It has the risk of interfering with care that is of great importance for health as opposed to care that is of just marginal importance."
Insurers also have not been able to quiet concerns that these products will attract the healthiest individuals, which could lead to a highly divided risk pool if the plans get more popular, says Conning's Booz. Plus, health plans' investments in information technology to administer these plans — as well as employers' contributions to health spending accounts and employee education materials — mean that some consumer-directed products could cost more than traditional health plans, consultants say.
Consumer-directed health care is an "incredible misnomer," argues Ron Pollack, executive director of Families USA, an advocacy group for affordable health care. "Consumer-costly health plans is a much better title for them. The main motivation behind all of this is to get workers to pick up larger and larger costs on their health care. This is not going to be welcomed by consumers."
Attempting to control utilization from the demand side, rather than the supply side of insurance companies and providers, is "a 180-degree shift from a traditional managed care program," Booz says. Employers will save money because employees will be picking up more of the tab, but there will be "unintended consequences," according to Booz, who recently conducted a study that projected what would happen if 50 percent of the market went into CDHPs.
Inappropriate choices
Employees may not be the best buyers of health care services because they don't understand the value of different types of care, Booz says. If patients have the choice between an X-ray, an MRI, and a CAT scan to resolve a problem, "will they be able to know that the CAT scan, though more expensive initially, is the better diagnostic tool?" Booz asks.
CDHPs will force physicians to discuss the cost of care more with patients, yet consumers could expose physicians to liability risks if their choices do not work out well, Booz says (see "Should Benefit to Individuals Outweigh Good for Groups?").
Insurance companies also could get smaller if they are taking on less risk and people are paying for more care directly, Booz says. "One of the outcomes of a big uptake of CDHP is that we will see smaller insurance companies when measured by revenue."
But the consumer-directed health care market is still in its earliest stages, with consulting firms estimating that fewer than 500,000 people are enrolled in CDHPs in the United States. Just 2 percent of employers offered a CDHP in 2002, according to a study by Mercer Human Resources Consulting. Employers are waiting for proof that CDHPs save money, says Blaine Bos, a consultant in Mercer's Minneapolis office.
Yes, companies are looking into consumer-directed care for their employees, but they're not buying yet, says Sally Trude, senior health researcher at the Center for Studying Health System Change.
Instead, employers are taking measures that result in immediate savings, such as increasing overall coinsurance rates, rather than implementing an HRA that they would have to educate their employees about, Trude says.
"It's going to be 2006 or 2007 before this becomes attractive to small and mid-size employers because that's when the kinks will have been worked out of the math," says Bos. Consumer-directed health plans will take off from there, according to Forrester Research. By 2010, CDHPs will rake in $413 billion in annual premiums and have 24 percent of the market, Forrester says (see charts below). Forty percent of people now enrolled in PPO and POS plans will migrate to CDHPs, the company predicts.
The trend is starting, consultants say, with large employers. Seven percent of employers with more than 20,000 employees had offered a plan by the end of last year, and 15 percent say it is very likely they will offer one by 2004, according to Mercer.
In 2003, 5 of the 47 large national employer members of the Pacific Business Group on Health offered consumer-directed products, and probably another five will offer them in 2004, says Peter V. Lee, JD, president and CEO of the San Francisco-based employer coalition.
Employer commitment
The coalition sent out a request for proposals more than three years ago asking insurers how they were going to get consumers more involved in health care decision making, Lee says. "Consumer-driven plans have been created not out of a venture capitalist petri dish but because employers are looking for products that will engage their employees with both information and incentives to make better choices."
Abbott Laboratories began offering employees a health plan with an HRA from Lumenos, an Alexandria, Va.-based third-party administrator last year. About 450 employees, or 3 percent of those eligible, enrolled in the plan. Today, that's up to 1,100. More than 90 percent of the employees that had the plan last year re-enrolled for 2003, says Peggy Brink, manager of benefits planning at Abbott.
Using the health spending account, which can be rolled over from year to year and can be used for additional benefits, such as LASIK surgery or eyeglasses, gives people "a longitudinal perspective on their health," Brink says. "Our goals have changed a bit. We first looked at CDHPs as a way to control costs in the short term, but it now looks like it could be a more long term cost-containment strategy. We are hoping for lower utilization, but we also hope for better health behavior to keep problems from occurring."
Fair allocation of risk
It's too early for Abbott to draw conclusions on whether utilization has gone down, Brink says. The initial wave of people that signed up for the plan held slightly lower utilizers to begin with, and only a very small number had serious illnesses last year, Brink says, adding that Abbott's goal is to attract both healthy and nonhealthy people to ensure that its risk pool is not split along those lines.
As employer interest in CDHPs grows, insurers have taken a variety of approaches to designing new products. "There isn't a lot of standardization," says Clive Riddle, president of MCOL, the Internet-based health care information company. "Literally every company that is offering this product structures it how it wants to. So, every offering can be very different."
Many insurers have grafted consumer-directed features onto existing PPO products, which means several of the traditional features of managed care, such as provider networks and disease management programs, remain part of the new plan designs. In addition, most of the new plans do not require consumers to spend money from their HRAs or out of pocket for preventive care such as annual checkups and immunizations.
Aetna's CDHP, called HealthFund, is a layer on top of the insurer's standard PPO, EPO and POS plans, Downey says. That gives employees the security of a traditional health plan kicking in once the deductible is met, she says. HealthFund also includes disease management programs, which are administered in the same way for all Aetna products.
To administer the HealthFund group of products, Aetna made a large financial and organizational effort to improve its information systems, Downey says. That included improving its consumer web site to add decision-making tools, new information such as pricing data, and account tracking features. Yet the bigger job was to integrate its claims system — especially pharmacy — with the system used to administer the HRAs, Downey says.
Cap Gemini Ernst & Young has seen insurers spend from $1 million to $8 million on information system projects needed to administer CDHPs, says Kimberley O'Keefe, a senior manager in the consulting firm's health practice.
Information technology tools are a main feature of Humana's consumer-directed strategy. The company has built two new products that give consumers a range of benefit plans and customized options. To make their selections, members use an interactive web site to review their past health care expenditures and project what they will need in the coming year, says Jonathan Lord, MD, chief clinical strategy and innovation officer at Humana. The web site features a calendar that helps people keep track of recommended preventive care for themselves and their families.
Giving employees these tools — and responsibility — is to treat them as adults, Lord says. "We've taken out some of the perceived barriers people had to access, like prior authorization or some of the traditional utilization management activities, which were sometimes barriers or frustrators. Instead, we're confident that consumers will be able to make discerning and appropriate choices along the way."
Humana's program has kept cost increases down, Lord says. In the first full year that Humana employees used the SmartSuite product, costs rose just 4.9 percent, compared to 19 percent in the market, Lord says.
While Humana has embraced consumer-directed care wholeheartedly, some health plans have decided to move cautiously or not at all.
Cautious Kaiser
Kaiser Foundation Health Plan will not be so aggressive as some organizations in transferring high levels of financial risk to consumers, says Southam.
"Our physicians are concerned that some patients will find this to be a burden and that it might affect their ability to have the right visits and have the right tests and get the right medicines. We think that public debate about the cost of health care and what to do about it is vitally important. Using cost sharing to get people thinking about their own health care needs is probably a sound idea for someone who makes $200,000 a year. It is a challenging and complex proposition for someone with two children earning $10 an hour."
Kaiser's concerns are on target, according to a recent study by Harris Interactive and the California HealthCare Foundation, a not-for-profit research organization. It found that Californians with low incomes and chronic conditions are about three times as likely to postpone or skip a doctor appointment or not fill a prescription due to increased cost sharing when compared to the overall population of insured Californians.
In Utah, most employers are not calling for HRAs, says Reynar of IHC Health Plans. "Because there isn't strong actuarial evidence that suggests HRAs will save employers and individuals money [in the long run], we've taken a cautious approach.
"We strongly believe that individuals should be engaged in the purchasing process and are working on other products to achieve sustained savings."
IHC still stresses controlling utilization through disease management, capitalizing on clinical programs that physicians initiate so that there is continuity in care, and ensuring that best practices are followed.
HRAs and high deductibles won't work in the long term, since chronically ill members account for a very high proportion of costs, agrees William A. Bennett, senior vice president at Mercy Health Plans in Chesterfield, Mo. Mercy has launched an alternative product in which consumers can obtain higher benefit levels by agreeing to take part in online risk assessments and disease management programs and to engage in healthier behavior. If someone smokes and agrees to enter a smoking cessation program, for example, a higher level of benefits — lower copayments and coinsurance rates, which are defined by the employer — can be awarded. "We are putting all of our eggs in the care management basket," Bennett says. "We are encouraging sick people to seek care before an illness becomes severely chronic and very costly ."
Mercy's first customer launched its MyChoice program in March, and 75 percent of the company's 275 employees — and their spouses — chose to fill out online risk assessments and commit themselves to healthy behavior to receive the higher benefits package, Bennett says.
Cross-fertilization
As health plans innovate and think about the consumer-directed approach, some aspects of the new products are making their way into more traditional products. The web-based tools that Aetna develops for HealthFund, for example, are quickly made available to consumers enrolled in other products, Downey says.
An overall focus on consumer responsibility is what employers are looking for from both new and traditional products, says the Pacific Business Group on Health's Lee. "Our members are not placing their bet on a product; rather, they are placing their bet on the concept of needing to provide information and incentives for consumers to make better choices."
Safeway, a chain of 1,800 grocery stores, will be introducing an HRA-based CDHP from Definity Health to nonunion employees in the company's Phoenix National Services Center this fall, says Gerri Burruel, director of employee benefits. "This really is the first new thing in terms of health care that we've had to offer employees since HMOs. We're excited to see how it's received."
Many others will be watching as well.
Special Issue on Consumer-Directed Health Care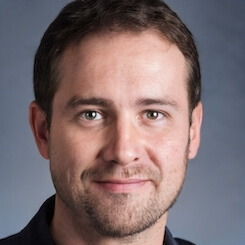 Paul Lendner ist ein praktizierender Experte im Bereich Gesundheit, Medizin und Fitness. Er schreibt bereits seit über 5 Jahren für das Managed Care Mag. Mit seinen Artikeln, die einen einzigartigen Expertenstatus nachweisen, liefert er unseren Lesern nicht nur Mehrwert, sondern auch Hilfestellung bei ihren Problemen.