MANAGED CARE 

June

 

2005

. ©MediMedia USA
Regional health plans and small HMOs coming late to the CDHP market haven't missed out — yet.
When Priority Health, a provider-owned health plan in Grand Rapids, Mich., launched a set of consumer-directed health savings account products in February, more than 400 employers asked the insurer for proposals in the first two weeks. Today, less than 1 percent of the company's 440,000 members are enrolled in the new plans, but "2006 will be the year for growth," predicts Amy Chambers, legal counsel for sales and consumer-engaged health care.
Like many independent regional health plans, Priority Health is just now committing itself to the consumer-directed health care market. It is part of a second wave of vendors, says Bill Sharon, a senior vice president at Aon Consulting, a human resources consulting company. Some large national insurers, Blue Cross and Blue Shield plans, and consumer-directed health care startups have been selling these plans for up to five years now.
Not going away
Many regional insurers and small HMOs at first simply ignored talk of consumer-directed health care — thinking it was an idea that would fade — or took their time developing the products because of a lack of resources or necessary insurance licenses, health plan executives say. Rising employer demand that insurers at least have the products in place, however, has made it imperative for health plans to offer CDHPs regardless of their size or product specialty, consultants and health plan executives say.
About 89 percent of health plans have an account-based consumer-directed health plan available or plan to launch one in 2005, and 96 percent offer a high-deductible plan of some type or want to introduce one this year, according to Milliman (formerly Milliman USA), the consulting company.
As these health plans enter the CDHP market, they are facing special challenges and opportunities. They are investing time and money in these plans, though employers are not yet signing onto CDHPs in overwhelming numbers. Some are rolling out products before the Web tools consumers need to navigate the plans are online. Others are working to get brokers and sales forces up to speed on the new products.
Yet regional health plans and small HMOs are building on their strengths as well. Some are offering the plans on a fully-insured basis, for example, while many large companies sell CDHPs only to self-insured employers; some are focusing on selling CDHPs to small businesses; and others are creating high-deductible, account-based products on top of HMOs that feature strong wellness and disease management programs — rather than using PPO networks, as many larger insurers have done.
Haven't missed out
These health plans may be getting a late start in consumer-directed health care, but they haven't missed out on the market, consultants say. The 10 largest providers of consumer-directed health plans cover only about 2.1 million members, still a tiny percentage of the more than 240 million people who have health insurance. (See "CDHPs Still Small Part of the Market" below.)
Many employers that work with small or regional health plans are waiting for their vendors to catch up, says Aon's Sharon. "Most employers don't want to change vendors if they don't have to, so if they are with a regional HMO or a provider-based vendor and they are happy with the service they are getting, they would love to stay with that current vendor to offer their employees different plans in the consumer-directed space."
Health plans realize that it's time to get on board, Sharon adds. "The general sense is that this is the way we are going to be delivering health care for the next 25 years, and if a vendor wants to participate, it is going to have to offer a consumer-directed health care product."
In Ohio, it is already essential, says Bill Epling, chairman of the Ohio Association of Health Plans and regional vice president and chief financial officer of HomeTown Health Network, a health plan based in Massillon. "If you are in the state of Ohio and you are not able to offer a consumer-directed product, many times you will not even get your foot in the door with the rest of the competition. Consumer-directed has become such a buzzword that many employers are asking to see quotes and information about them — even though a majority of the time they don't end up selecting the consumer-directed plans."
Lack of resources
Almost all of the plans doing business in Ohio have introduced or are close to launching a CDHP, Epling says. While his company was an early entrant in the market in 2002, smaller plans often lack the resources or the expertise to move forward quickly. And even though HomeTown Health Network sells consumer-directed products, the insurer is still developing Web-based tools that will enable members to access information in their accounts online. It's been a challenge to get the IT and financial resources together to do that, he says. "It's the last piece of the puzzle."
The lack of such tools hasn't hindered the company, because the growth of enrollment in CDHPs has been slow, Epling says. Less than 10 percent of the health plan's 100,000 commercial members are enrolled in CDHP products. "We didn't expect big growth right away, but we certainly think that the potential is there for them to catch on. And we want to be positioned to take advantage of that when it happens."
By adding consumer-directed health plan products, "smaller HMOs are doing their best to hold on to customers that want different kinds of arrangements," says Allan Baumgarten, an independent health care research consultant.
Some health plans have introduced very basic plan designs "just to offer a CDHP to their local businesses alongside the Aetnas and the Humanas that already have something to market that is very robust," says Erika Evensen, a manager for health care division of the consulting company BearingPoint. Getting a CDHP up and running is tough for plans that sometimes have only a one-person product development department, she adds.
Yet simple CDHP designs are not yet at a disadvantage because "employers right now aren't demanding too many bells and whistles," she says. That will change as employers gain experience with such products, and insurers should be planning ahead, she advises.
"When insurers implement a consumer-directed care strategy, it's imperative that they take both a long-term and a short-term approach," Evensen says. "In the short term, they are providing relief to the employer via a lower premium, just by nature of the high deductible. In the long term, health plans have to ask, How are people going to handle those costs, and how are we going to educate people to be better consumers of health care?"
State approval
Western Health Advantage, an insurer with 80,000 members, is thinking about those questions, says Garry Maisel, president and CEO. The health plan last month introduced its first consumer-directed product, an HMO with a hospital deductible of $1,000 for individuals and $2,000 for families. The product had to be approved by state regulators. Larger health plans in the state already selling CDHPs were able to quickly build the consumer-directed products on top of PPOs, which have more flexible licenses, Maisel says. "We did not have a PPO, so getting this high-deductible plan approved for our HMO was absolutely critical to staying competitive."
The high-deductible HMO will appeal to employers because it is more consumer-friendly than a PPO, he adds. "If members have appeals or if they have grievances with the plan, the HMO environment offers more protections than the PPO environment."
Western Health's first CDHP does not include a health reimbursement or savings account, but the insurer is developing one that does. Even the straightforward high-deductible plan gives consumers responsibility for a greater share of their health care costs, and they are going to want information on cost and quality before deciding how to spend their money, Maisel says.
Western Health pays all of its providers the same fees, so it will be able to share information on costs, he says. Once members start asking about quality, though, data will be more difficult to disseminate. Western Health is involved in a pay-for-performance project that rewards medical groups based on consumer-satisfaction surveys and HEDIS scores, but "there is no easy answer on the hospital side. Really good comparative data on hospitals isn't available," he says.
For now, Western Health is focusing on the fact that premiums for its high-deductible HMO are about 15 percent less than those for its traditional plan, which will make the new product appealing to small businesses in particular, Maisel says.
"We did some research and found out that of the thousands of employers with less than 10 employees in the greater Sacramento area, 48 percent do not offer health insurance to their employees — basically because of the cost," Maisel says. "That's an untapped opportunity. A lot of the larger plans aren't interested in businesses that have fewer than 10 employees, because they are costly to manage as clients. But we think we're a good fit for that market because we're a local company. We understand local needs."
That's been true at Bluegrass Family Health where the first half-dozen takers of CDHP products launched last year were the physician offices the insurer visited to explain the concept of consumer-directed care, says its chief marketing officer, Garry Ramsey. About 1,000 members from 20 employers are now enrolled in high-deductible plans with a health reimbursement account or a health savings account. The majority are companies with 2 to 25 employees.
Bluegrass, which covers 60,000 commercial members and 85,000 state employees, has been able to reduce premiums by up to 40 percent on its CDHPs with deductibles as high as $6,000 for families. One of the larger companies that Bluegrass contracts with this year offered a CDHP as the only health care option to its 800 employees, 80 percent of whom make less than $10 an hour. Because of lower premium costs, twice as many employees opted to buy into the employer's health care coverage, going up from about 300 to 600 employees. "It's costing the company more, but they succeeded in getting their employees to take advantage of the benefit," says Rita Woods, product development specialist at Bluegrass.
Bluegrass believes that up to 50 percent of its members will be enrolled in CDHPs in the next five years, and it is making a big push to educate consumers, physicians, employers, and brokers about the products. The company's entire advertising campaign this year, which includes television commercials, will be aimed at promoting CDHPs, Woods says.
Communicating with physicians and local employers is a strength of regional health plans, says Amy Chambers of Priority Health, which is owned by four area health systems. "These plans are fairly complicated. At this stage, there is a lot of provider education that needs to go on. And because we have this tight-knit circle with our providers, I think we are going to be able to do a great job in that area."
As Priority Health ramps up its consumer-directed health care products, it is also leaning on its strengths in disease management and wellness programming to give the plans a higher level of sophistication, if employers choose to purchase the extra programs. For about two years, the health plan has been testing Health by Choice, a product in which employers create incentive programs for employees who take health risk assessments, get physicals, join disease management programs, and set healthy lifestyle goals.
"We have built our reputation around disease management, case management, and preventive care initiatives, and that is an excellent complement to consumer-directed health care," Chambers says. "People are ready for CDHPs mentally, but they also need tools to help them improve their health. When you make people share in some of the responsibility for purchasing health care, you really want to get them ready to be the healthiest person that they can be."
HMOs offer a strong platform on which to build a CDHP as well, says Scott W. Averill, executive vice president and chief marketing officer at MVP Health Care in Schenectady, N.Y. The plan, which has 560,000 medical and dental members in New York, Vermont, and New Hampshire, recently filed its first application for a CDHP in Vermont.
The fact that the product is based on the company's HMO will be an advantage, Averill says. "The care management model in the HMO is a better mousetrap than the PPOs that are out there. This is an instance when we can say, 'This is a way that we can compete better. Let's apply the consumer-directed health care concept to what we know works in terms of HEDIS measures, physician profiling, and utilization management.' All those features are still critical to mitigating future health care costs."
Learning process
As MVP starts to compete for consumer-directed business — it also plans to file for product approval soon in New York and has been operating a self-funded HRA plan for IBM — it has tried to learn from what already has taken place in the market, Averill says. "Being a marketing guy, I would always want to be out there first. But it was probably smart to wait because this is pretty new ground for a lot of folks, primarily the consumers.
"A lot of the first-generation plans did not cover preventive or wellness services," he says, "but ours will. We've also heard from the market that it's better to have coinsurance to continue the cost-sharing, rather than having 100 percent coverage after the deductible, to keep consumers focused on the cost of services."
As the CDHP market matures and final regulations regarding health savings accounts are published, employers are going to begin paying closer attention to specific product designs and features — and be willing to switch health plans to find the best CDHP, says BearingPoint's Evensen.
Health plans entering the market now will need to refine their plans as they go, says Aon's Sharon. "Vendors need to get out there with a product as soon as possible and start enrolling people, because this is a continual learning process. The product that you come out with in year one will not be the product you have in year three or year five.
"Vendors will have to continually retool and advance the features in CDHPs, and they can only do that once they get into it and see how these things work from the inside. You have to learn from experience, and that means that you have to get going."
---
Our most popular topics on Managedcaremag.com
---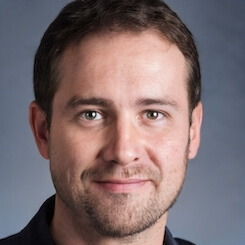 Paul Lendner ist ein praktizierender Experte im Bereich Gesundheit, Medizin und Fitness. Er schreibt bereits seit über 5 Jahren für das Managed Care Mag. Mit seinen Artikeln, die einen einzigartigen Expertenstatus nachweisen, liefert er unseren Lesern nicht nur Mehrwert, sondern auch Hilfestellung bei ihren Problemen.