PET, CT, MRI — these and other imaging technologies are valuable but costly. Aetna, Cigna, and a few other plans lead in clamping down on unnecessary use.
Sara P., 60, who works for the Miami school district, traveled to South America last summer for a facelift that cost less than half of what she would have paid in the United States. But Sara returned with something she didn't pay for and never bargained for — a pulmonary embolus possibly brought on by the surgery.
Between July and October 2004, thousands of dollars in imaging expenses were charged to her HMO, UnitedHealthcare. She underwent two specialized lung scans, three chest X-rays, and an echocardiogram followed by a computed tomography (CT) scan. Ten years ago, Sara might have had all of the same tests except a CT scan, which was not routine then. While the other exams indicated something suspicious with a measure of diagnostic uncertainty, the costly CT scan pinpointed her embolus in remarkable detail, leaving no guesswork. Still, Sara's doctors agree that her treatment today is no different from what it would have been a decade past without the CT scan: Coumadin, by mouth.
Sara's CT scan is one of an estimated 80 million advanced diagnostic radiology exams conducted annually in the United States. This year, the tab for these tests is expected to reach $100 billion, up from about $75 billion in 2000, according to Booz Allen Hamilton, a consultant to the Blue Cross and Blue Shield Association, among other clients. More than a staggering $16 billion is unnecessary, physician-researchers say.
The nation's health plans write the checks for a large chunk of this technology. As runaway imaging costs gobble growing fractions of their budgets, plan leaders are questioning the level of use of some advanced imaging — CT and PET scans, MRIs, and more. About a third have revived restrictions they once dropped, such as preauthorizations and privileging.
"Insurers had little interest trying to contain costs when fees were less than 5 percent of their budgets in the 1970s," says Kimberly Applegate, MD, a pediatric radiologist in Indianapolis, Ind., and a researcher who sits on a number of committees that examine radiology costs. "The cost of imaging studies is one of the fastest growing health care services and accounts for 10 to 15 percent of their health care payments."
Pricing target
At many plans, imaging costs are growing even faster than the cost of prescription drugs. "We were seeing advanced imaging increases from 1999 to 2003 of 18 to 25 percent annually, higher than pharmacy costs, which were only 10 to 19 percent for the same period," says William Corwin, MD, medical director for utilization management and clinical policy for Harvard Pilgrim Health Care's 786,000 New England members.
Across the board, average increases in plan imaging costs average 24 percent, compared with 16 percent for drug costs, says Gregg Allen, MD, chief medical officer at MedSolutions, a company that creates programs to contain imaging costs for 35 plans. From 2001 to 2002, Medicare, too, reported the highest growth in volume — approaching 20 percent — for CT and MRI.
Last summer, Harvard Pilgrim implemented a radiology consultation program for advanced imaging in nonemergency outpatient situations.
Other plans, such as Highmark Blue Cross Blue Shield in Western Pennsylvania with 2 million members, went a step further. The insurer put providers on notice that it expects to confine most compensable imaging to facilities that offer five modalities and are open some Saturdays, effectively eliminating payments for imaging exams in most physician offices.
The need to put the brakes on radiology spending has been a boon to companies like National Imaging Associates, the company that designed and manages Harvard Pilgrim's and Highmark's programs. Others include CareCore National American Imaging Management, HealthHelp, and MedSolutions.
MedSolutions created radiology utilization management programs for a million managed care subscribers in 2001 when revenues were $12 million. In 2004, there were 10 million members and $90 million in revenues.
Some of the features that the companies recommend, or that MCO's request, are network requirements, profiling, and pushing state governments to enact or enforce certificate-of-need laws to halt the proliferation of imaging equipment. None of this pleases equipment manufacturers, consumers, or doctors, who have complained to local medical societies about the increased hassle. In some cases, the new restrictions are softer than those that the plans had used previously. For example, Regence BlueCross BlueShield of Oregon adopted a policy requiring prior authorization only after a patient has exceeded a threshold, such as the third MRI scan.
Preauthorizations
Preauthorization is the most common containment measure. Doctors who order imaging tests must telephone a call center or write via the Internet. Reviewers armed with protocols accept or deny requests. Late last year, United announced that it was consulting with the American College of Radiology to implement protocols for more than 190 conditions.
Aggressive first-tier preauthorization plans with the most reliable effect on bottom lines deny 1 of 5 requests. With second tier — moderate management — 1 in 10 are denied. And in the third tier (cost containment "lite"), no requests are denied. "The third tier is a half-hearted, modest attempt to reign in costs that is not very effective," says MedSolutions' Allen. About 15 percent of insurers have in-house containment programs for imaging; another 15 percent outsource the job.
Despite these efforts, serious questions remain about whether imaging can be brought under control. MRI, PET, and CT scanners are able to detect disease and guide treatment for an expanding list of conditions with less pain and fewer risks than more invasive methods. MRI, for example, has eliminated some of the need for exploratory surgery. New applications grow exponentially, allowing doctors to discover and diagnose disease at earlier and more treatable stages. Multiple sclerosis, for instance, can be diagnosed more accurately and treatment rendered more swiftly.
"With all the new, innovative technology, it's going to be difficult just to maintain even," says Harvard Pilgrim's Corwin.
Fresh techniques for detecting heart disease are just around the corner, threatening to drive costs higher. Multidetector CT scans of the heart can find blockages in arteries, making diagnosis facile. They cost about $700, compared to a $4,000 angiogram. But the savings is quickly eroded by the mass of patients who will request the tests, indicated or not. "Because imaging is more accessible and easier, you get more volume of asymptomatic individuals. If you swap out savings for increased utilization, potentially the costs are the same," Corwin adds.
GE Medical Systems, Philips, Siemens, and Toshiba dominate the imaging vendor market worldwide. These companies spend billions on research and development to increase machine capability, in the same way that pharmaceutical manufacturers develop new drugs, according to "Imaging — the Race is On," a 2003 report by the Tiber Group, a management consulting firm.
Manufacturers roll out more advanced models as fast as the electronics industry turns out thinner TVs, increasing physician desire for the technology. When 225 internists were asked to rank 30 innovations from the last 30 years in terms of positive clinical impact on patients, MRI and CT were overwhelmingly ranked first, reported researchers in a 2001 study published in Health Affairs. Sales of ultrasound, MRI, CT, and PET machines were about $2.9 billion in 2000 and are expected to increase 35 percent to $3.9 billion in 2005. This translates into 25,000 new ultrasound machines and 8,000 more CT and MRI machines, according to Booz Allen Hamilton.
Defensive medicine
Another reason for unnecessary exams is that skittish physicians use imaging tests to avoid potential lawsuits, even when there is borderline clinical utility. At least $100 billion of the United States's $1.7 trillion annual health care bill is the cost of defensive medical practices, including some cesarean deliveries, superfluous antibiotic therapy, and unnecessary advanced imaging tests, says Richard Anderson, MD, chairman and CEO of the Doctors Co., one of the nation's largest medical liability insurers. "Defensive medicine compels doctors to order needless tests to establish a medical record for their defense in case of a lawsuit." The only thing that would eliminate protective testing is tort reform.
"It is a conundrum. Where does your judgment and confidence in your diagnosis preclude your concern about the judicial system? Doctors tend to err on the side of ordering the test. What they need to do is pause and ask themselves, Will ordering this $1,500 test change the way I manage this case?" Harvard Pilgrim's Corwin says.
Doctors also send patients for imaging exams without knowing the capability of the machines. "Family practitioners and other primary care physicians are most prone to order inappropriate imaging tests out of ignorance," says Applegate, the radiologist-researcher. "In all fairness, they are generalists and it's virtually impossible to keep up with all facets of medicine." Common abuses include frequent use of abdominal CT exams for pain, excretory urography for a suspected renal mass, and much imaging for chronic back pain.
What's more, doctors for patients in capitated plans sometimes use imaging in place of physical examinations, according to David Levin, MD, chairman emeritus of radiology at Thomas Jefferson University Hospital in Philadelphia. "A busy PCP will find it easier to send a patient for an imaging study than to bring that patient in for a history and physical," wrote Levin and his coauthor, Vijay Rao, MD, in May 2004 in the Journal of the American College of Radiology.
One of the biggest contributors to cost run ups is the American consumer, who has an unquenchable appetite for imaging, since it is noninvasive and often involves only a copayment. Doctors find themselves often treating the "worried well" who seek reassurance from imaging tests. And an aging population expects a scan for every pain, whether or not it is indicated.
"Volumes of these scans continue to increase as consumers in many markets are demanding access to MRI for aches and sprains and to full-body CT for cardiac and cancer assessment," reports the Tiber Group. "According to a recent telephone survey by Beth Israel Deaconess Medical Center, 82 percent of participants expressed interest in these presymptomatic scans."
Healthy patients paying out of pocket for body imaging and "virtual colonoscopies" will spur the rise in imaging, wrote PriceWaterhouseCoopers researchers in a 2002 study for the American Association of Health Plans (now America's Health Insurance Plans). "Less than 100 whole body imaging centers are now operating, but that is expected to soar in the next few years as consumers worry about their chances of cancer and heart attack."
Patients solicited through direct-to-consumer advertising often pay for the scans themselves but nonetheless increase insurance costs because payers must foot the costs — often false positives — of examinations and procedures to follow up on abnormalities that show up on the scans, according to the Blue Cross and Blue Shield Association. Almost everyone above a certain age has spine abnormalities, for example, but these usually do not lead to symptoms or require treatment.
In October 2004, Aetna issued a policy bulletin denying full body CT scans as medically unnecessary. The decision was supported by the American College of Radiology.
Doctor vs. doctor
By far, the most contentious argument about costs is the complaint of radiologists that nonradiologists guided by a loophole in the Stark law — primarily orthopedists and cardiologists — are buying machines for their offices and ordering unnecessary tests to increase revenue and justify the $1 million-plus cost of each piece.
Moreover, radiologists claim that some or many of these doctors may not be qualified to read the images and that they often do not keep equipment up to date, requiring patients to return for repeat films.
Numerous studies support these allegations. In a series of peer-reviewed articles aptly titled "Turf Wars," Levin and others studied the effects of nonradiologists performing self-referrals — the practice of nonradiologists advising patients that they require scans performed with machines that they themselves own and operate in their offices. "As much as $16 billion per year is spent by our health care system to cover the cost of unnecessary self-referred noninvasive diagnostic imaging," Levin wrote in March 2004 in an article in the Journal of the American College of Radiology.
Levin's research is backed up by a number of other studies. An analysis by the United States General Accounting Office of Medicare claim data from all nonradiologist physicians in Florida found the number of radiology exams performed by self-referring nonradiologists, per 1,000 patient office visits, was 2 to 5 times the number of radiology exams performed for doctors who referred patients outside their offices for the exams. Bruce J. Hillman, MD, et al, wrote in a Journal of the American Medical Association article published in 1992 that self-referring physicians perform between 2 and 8 times the number of imaging exams as those who refer their patients to radiologists.
About 20 percent of orthopedists maintain advanced imaging equipment in their offices, estimates Robert Haralson, MD, executive director for medical affairs at the American Academy of Orthopedic Surgeons. He rejects the suggestion that they do it out of greed. "As far as reading bone films, orthopedists are better than general radiologists, since we examine the patient, which radiologists rarely do, and we have all the other data. We are doing this for the convenience of our patients; it's not fair to send someone in pain across town for imaging when I can do it in an office and read it myself."
Enhanced picture clarity and resolution make it simpler than in the past for nonradiologists to read images and make definitive diagnoses. And, Haralson says, reading films is an integral part of postgraduate education programs. "We reviewed the X-rays of almost every patient we saw in training," he says.
Haralson offers that there is more imaging now because doctors have found more uses for the technology. For example, before MRI, a patient with a sprained wrist might be splinted. But with an MRI, orthopedists may find torn ligaments that need repair beyond what a splint could do.
"I too can splint a wrist," responds Harold Moskowitz, MD, a Connecticut radiologist and a journal author, "but who's to say I can do it as well as an orthopedist?"
To curb abuses, Levin suggests beefing up Stark rules to prevent nonradiologists from referring to themselves, paying nonradiologists a few dollars less (by paying only for the technical component, not the professional component) to reduce financial incentives, and requiring that all modalities be certified by the Centers for Medicare and Medicare Services (CMS), not just mammography as in current law, and recommends privileging programs. However, these measures could cause waits for imaging studies, because fewer radiologists are practicing at a time of growing demand for the specialty (the number of radiology residents decreased 11percent from 1996 to 2001, according to the Tiber Group).
And finally, as Americans age into their 40s, 50s, and beyond, they consume more medical resources, according to recent reports by PriceWaterhouseCoopers, U.S. Bancorp Piper Jaffray Equity Research Group, and the Blue Cross and Blue Shield Association. "The proportion of members who have an imaging test increases with age just as the incidence of disease does," wrote researchers from the association.
Privileging
Trying to reduce costs under these pressures may be equivalent to using a finger to plug a hole in a dike. Nonetheless, plans must do something. The most frequent cost containment initiatives involve reducing the number of procedures and doctors performing them through privileging and precertification.
Privileging restricts payment to providers with prescribed training who adhere to strict quality guidelines. The rate of radiographs per 1,000 members at the 80,000-member Cigna HealthCare of Connecticut dropped 20 percent to 25 percent, compared to what would have been expected under the previous trend, when it shifted care from nonradiologists to radiologists, according to a study published in July 2000 in the American Journal of Roentgenology.
Payments were removed for neurosurgeons, gastroenterologists, and others. Cardiologists were limited to performing only chest radiography, echocardiography, and nuclear cardiology. Physicians who wanted to conduct sonograms had to be accredited by one of three organizations, among them, the American College of Radiology.
In a move to diminish the number of repeat films because of initial quality problems, Cigna sent inspectors to nonradiology outpatient offices where imaging was conducted. Significant deficiencies that were then mandatorily corrected were discovered in 78 percent of these offices, such as failure to have equipment inspected, increased radiation dose per exam, and lack of adequate labeling of films that could have serious — even tragic — consequences.
Seven states and 17 payers — among them Aetna, Intermountain Healthcare of Utah, and Blue Cross of California — require imaging centers to obtain accreditation from the American College of Radiology. The process involves an evaluation of personnel, equipment performance, quality controls, and clinical images.
A restrictive privileging program and other measures are also expected to save Highmark 20 percent to 25 percent annually or $1.50-$2 per member per month, the Wall Street Journal has reported. Last year, the insurer sent letters to more than 1,000 medical groups and imaging centers announcing that in 2005 it will cover advanced imaging services only in its managed care network where staff and equipment meet new and rigid quality standards. Moreover, to receive MRI or CT payment, facilities must offer five imaging modalities, such as ultrasound, nuclear medicine, PET, and mammography. And further, beginning in 2006, primary care doctors must obtain authorization before ordering MRI, CT, or PET scans.
Highmark anticipates a reduced number of approved advanced imaging centers by demanding that the centers be open at least 40 hours weekly, one evening until 8 pm, and two Saturdays for at least four hours. Plus, they must have at least one radiologist on site during business hours.
The company's outpatient imaging expenses had risen by more than 20 percent each year from 2001 to 2003 — to more than $500 million. "Outpatient imaging costs is the fastest growing component of outpatient costs and it is now growing at a faster pace than prescription drug costs," says Highmark's Weinstein. Blue Cross and Blue Shield of Kansas City and other Blues are consulting Highmark executives to create similar cost containment programs
Three executives of groups that promote the use of PET scan, including the president of the Academy of Molecular Imaging, fired off a single letter to Highmark president and CEO Kenneth Melani, MD. "We believe the proposed restrictions for PET to hospitals will unnecessarily restrict patient access for this valuable modality and will ultimately increase health care costs due to delayed or inaccurate diagnosis."
Hassle factor
Frustrated with increasing imaging costs that had risen to 10 percent to 15 percent of payouts for claims, Harvard Pilgrim executives also dashed off letters to physicians last year, noting new requirements for preauthorizations for CT, MRI, PET, and nuclear cardiology. The company hired National Imaging Associates to screen nonemergency outpatient consultations, starting April 15, 2004, but allowed a grace period. NIA uses evidence-based guidelines to issue or deny authorization, but ultimately grants approval at the end of an appeal process, should the doctor press the issue.
Massachusetts doctors asked the state medical society to intervene because they felt preapprovals discouraged necessary and unnecessary tests by creating a time consuming paperwork hassle for physicians. To appease angry doctors, plan leaders offered to extend to Sept. 1 the guideline review period and share data with the society. Harvard Pilgrim's Corwin reports that in its first few months, utilization dropped "a bit."
Other measures that plans have enacted to reduce imaging exams include posting costs on their Web sites to alert consumers who may have large deductibles or copayments and requiring larger copayments for advanced imaging. In July, Anthem Blue Cross Blue Shield introduced $100 copayments for HMO patients. The insurer has radiology management programs in Colorado, Nevada, Connecticut, and New Hampshire and will expand them to other states this year.
Some plans issue prospective denials after auditing charts, eliminating physician "gaming." And others inaugurated site inspections — sending a team to look at equipment to ensure that it is of high quality and used properly, removing privileges from physicians who do not conform to standards.
Harvard Pilgrim, among others, engages in profiling, noting which physicians order advanced imaging inappropriately. Certain insurers limit the number of radiology providers and direct patients to quality facilities that have discounted rates. "Channeling patients to more inexpensive locations could save plans $500 per test," says MedSolutions' Allen.
Certificate of need
Allen says some plans are trying to reduce the proliferation of machines through certificate-of-need laws. "CON laws moderate the demand for imaging," says Dean Montgomery, president of the American Health Planning Association, which tracks CONs. Approximately 36 states and the District of Columbia have CON laws, but providers often try to circumvent them. Some ally themselves with underserved groups to demonstrate need and define their service areas as rural. They claim that they can do things more efficiently and with better quality. "People are inventive," Montgomery says. "Occasionally these efforts are successful." This avenue is proving less effective as the acquisition cost of refurbished high tech imaging equipment continues to decline and, in many states, falls below the amount needed to trigger a certificate-of-need application, Allen adds. For example, in Maine, Alaska, and Missouri, that minimum is $1 million.
More than 110 years ago, German physics professor Wilhelm Conrad Roentgen discovered X-rays. Sonar, developed extensively during World War 2, gave rise to sonograms in the 1960s. In 1972, Godfrey Housfield invented the CT scan. In 1984, the FDA cleared MRI. PET scans were approved for use in 1990s.
These new diagnostic tools have become as basic to medicine as the stethoscope and sphygmomanometer. Plans can only hope to mitigate some of the costs by wringing waste out of the system through controls. They do not have help from doctors, who say new measures to reduce imaging costs make it harder for them to take the best care of patients. "We are increasing technology at breakneck speed," Haralson, the orthopedist says. "Use of MRI allows us to make more accurate diagnoses than we were ever able to do. We haven't figured out how to pay for it. The alternative is not to invent new technology."
In all, cost containment measures produce results. "We have evidence that plans that implement a program early on have imaging costs up to 50 percent less than those plans that have no utilization program," says Allen at MedSolutions.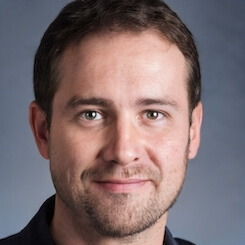 Paul Lendner ist ein praktizierender Experte im Bereich Gesundheit, Medizin und Fitness. Er schreibt bereits seit über 5 Jahren für das Managed Care Mag. Mit seinen Artikeln, die einen einzigartigen Expertenstatus nachweisen, liefert er unseren Lesern nicht nur Mehrwert, sondern auch Hilfestellung bei ihren Problemen.