Don't dismiss this development in Web communication. Blogs — the best of them — conduct serious and extensive discussions of health care policy and provide important new information.
Blogs have been around for almost a decade now, yet many professionals in health care have failed to recognize their value. Judicious reading of some of them can help in understanding current and potential developments in the health care industry, and can even help clinicians provide better care to patients.
The term "blog" is a truncated blend of the words "web" and "log." It's a noun, but it can be used as a verb: to maintain or add content to a blog.
Wikipedia, a kind of people's encyclopedia, tells us that "a blog is a Website where entries are written in chronological order and displayed in reverse chronological order." A blog may specialize in news or in commentary.
If you've only heard of blogs from the consumer press, you might think they consist entirely of blather about pop culture and outrageous fulminations from the political far left and far right, but the fact is, there are many serious, well written blogs, and the major health care issues of the day are discussed on blogs — before, and more extensively, than they are or could ever be discussed in academic articles.
There are now, by one count, over 70 million blogs in "print." I will focus on increasingly popular health care blogs, some of which function as more personal online diaries. A typical blog combines text, images, and links to other blogs, Web pages, and other media related to its topic. The ability of readers to leave comments in an interactive format is an important part of most blogs. Blogs are most often textual, although some focus on photographs (photoblogs), videos (vlogs), or audio (podcasting, although the term can refer to video as well), and are part of a wider network of what are called "social media."
Relevance of blogs
So why are health care blogs important to physicians, pharmacists, and health care executives? Clinicians can gain valuable insight as well as having an opportunity to express their views on medical and health care issues, which frequently have intertwined moral, ethical, and legal concerns. The interactive format allows rapid responses and provides valuable feedback and commentary not available through traditional media.
Because blogs are increasing the visibility of what has been termed "citizen medical experts," consumers are using these tools to share tips about treatment and care giving, and increasingly relying on them for straight talk about health issues.
Following the mantra of "consumerism" (in health care, the word conveys the idea that individuals should have greater control over decisions affecting them), consumers are taking on increasing importance. Depending on the situation, this can be viewed as empowering patients or "a little knowledge is a dangerous thing." Regardless, physicians are likely to be presented with information from these sources.
Such interactions may be surprising in the world of medicine, where open discourse has not necessarily been encouraged. Yet health care professionals and patients engage in just such frank exchanges in a virtual underground of medical blogs.
Although no one knows how many medical blogs exist, it appears there are hundreds, frequently with names that hint at the content. Some are mainstream, others more obscure or underground. Some are specifically targeted to other physicians and health care professionals. Others are aimed at consumers.
Once you find one that is valuable to you — and you will — you immediately have suggestions on others to check out, because bloggers often like to provide links to blogs they favor.
As always when encountering something new on the Web, be cautious. Some bloggers have hidden agendas; other have agendas that are fully exposed. Recently, a group of bloggers drafted a Healthcare Blogger Code of Ethics. It's too soon to know whether it will be broadly adopted.
Here, then, is a selection of interesting health care blogs in a number of categories, starting with blogs mostly for physicians. At the end of the article there is a table with the actual URLs for each blog. Note too that many blogs carry a secondary title, usually explanatory and sometimes a bit wry. I've put these in parentheses.
Physician blogs
DB's Medical Rants (link is external) is aptly named. Virtually all issues in medicine and life are fair game. This is a well-read blog celebrating its fifth birthday this year. DB is the nickname for Robert M. Centor, MD, an academic general internist. As he explains on the blog, DB (he uses it both upper and lower case) stands both for Dr. Bob and da boss.
Musings of a Dinosaur (link is external) ("A family doctor in solo practice; I may be going the way of the dinosaur, but I'm not dead yet.") provides interesting insights into the conflicts between the old-world doctor and new-world technologies.
Jacob Reider, MD, an associate dean and assistant professor of family medicine at Albany (N.Y) Medical College, has been blogging since late 1999, when there were only a handful of sites devoted to medical issues. His main interest is the educational value of these sites, and he uses his own blog — Family Medicine Notes ("Occasional notes from a family physician") to document his self education, keeping detailed notes about patients and things he learns in the practice of medicine.
The Antidote: Counterspin for Health Care and Health News (link is external) ("Casting a critical eye on health and health care news and policy") and Effect Measure (link is external) ("A forum for progressive health discussion and argument as well as a source of public health information from around the web that interests the editor(s)") are self-explanatory.
Medpundit (link is external) has commentary on medical news by a practicing physician who uses a pseudonym to avoid offending his or her patients.
Blogborygmi (link is external) ("A digest of developments in the life of an emergency medicine resident") hit the mainstream by appearing in American Health News, a weekly newspaper of the American Medical Association.
There are other blogs from mostly individual physicians and nurses on a variety of insightful to silly topics, including RangelMD, Feet First — Musings from the Disenchanted Doctor: An Unscientific Blog (link is external), Doctor (link is external) ("Commentary on medicine in current events, current events in medicine, and of course, a little fun too."), Head Nurse (link is external) ("Brain on the top, spine down the back"), and Doc Around the Clock ("A mostly lighthearted but sometimes serious view of medicine, politics, ER, and other miscellany"). Scutmonkey Chronicles (link is external) ("Commentary on health care in general, life as a medical student, and issues of concern thereof"), by a fourth-year medical student, has some interesting points of view.
A Chance to Cut is a Chance to Cure (link is external) is the aptly named blog of a general surgeon; Trust Me, I'm a Doctor (link is external) ("Because you don't have many conservative medical options") offers critiques of newly published clinical findings — and then there is Trust Me, I'm a Mental Doctor (link is external). A retired urologist shares her opinions on The Hormone Diva (link is external).
Blogs on the pharmaceutical industry, such as Pharmalot (link is external), are a topic by themselves which I will leave for another time.
Managed care blogs
Although many blogs address managed care issues, I could find only one dedicated more or less exclusively to managed care. There are many interesting and balanced points of view on Managed Care Matters (link is external) by Joe Paduda, principal in a consulting group for the health care industry. Topics include health care cost containment, health policy, health research, and medical news for insurers, employers, and health care providers. Paduda undertakes a fascinating and crucial topic in one series of posts — consumer decision making about health care. HealthBlawg by David Harlow, a lawyer, also deals with managed care.
Health policy blogs
Health Affairs (link is external) has a specific section devoted to blogs from the staff and outside contributors; each provides space for feedback. In June, Michael E. Porter and Elizabeth Olmsted Teisberg were responding to comments about their new book, Redefining Health Care.
Uwe Reinhardt, Gail R. Wilensky, Alain C. Enthoven, and Drew E. Altman also have contributed.
Health Care Policy and Marketplace Review (link is external) reviews the latest developments in federal health policy and marketplace activities in the health care financing business.
And The Health Care Blog (link is external) ("Everything you always wanted to know about the health care system but were afraid to ask") is a well balanced blog addressing many issues in health care, and is considered one of the most influential blogs in the health care industry. Michael Millenson, a fellow member of Managed Care's editorial advisory board, is a recent contributor to the Health Care Blog, and so is Maggie Mahar, who has written for this magazine. Matthew Holt, who runs the blog, was the subject of a long interview in Managed Care (Matthew Holt: Internet Pundit Thrives on the Biggest Issues) in July 2004.
Consumer-oriented sites
Many blogs are found on major consumer health sites. Take WebMD's Community Blogs (link is external), where "Our health experts sound off with personal and provocative views on today's health trends, research, and news." There are 29 blogs covering a wide range of clinical and nonclinical topics.
Revolution Health has Dr. Val & The Voice of Reason. She writes "Revolution Rounds: This Week's Best of the Health Care Blogs (link is external)" and on many other topics.
General health blogs
There are many more general health care blogs than are devoted to specific topics. Health Care Basics (link is external) by Nancy B. Finn focuses on issues relevant to the health and well-being of consumers by discussing such topics as why personal health records are important, how to protect health information, how to manage medications. This blog has some very practical tips.
The Patient's Doctor (link is external) ("Helping patients and doctors talk to each other") is a unique site focusing on maximizing this relationship.
Healthy Mind, Healthy Body (link is external) explores the relationship between the body, the mind, and health. It deals with spirituality, meditation, mindfulness, exercise, proper nutrition, and self care, and how these help keep body and mind in harmony to maintain health.
Medvibes ("Medical information in plain English") is an easy-to-understand medical blog about basic medicine as well as the new developments in medicine and how people can benefit from them.
The Doctor Weighs In (link is external) is where doctors write about fat, fitness, health, and longevity from a medical point of view. Posts on this blog deal with evidence-based medicine and links between obesity, diabetes, high blood pressure, and hyperlipidemia.
Blogs on blogs
An interesting article on Medscape, "Entrepreneur Uses Medical Blogs to Leverage Change (link is external)," relates discussions with Dmitriy Kruglyak, the entrepreneur who created the Medical Blog Network. Just as Weblogs have expanded openness and participation in journalism and software, Kruglyak hopes that his network of bloggers will help to spur the transformation of the health care industry. He's an ambitious — and at times polarizing — figure in the medical blogging community, but he's moving forward and may just change the way people think about medicine.
Master Blog (link is external) ("A guide to outstanding blogs") lists blogs from practicing physicians which approach medicine from many different viewpoints.
Critical reading
Doctors and nurses and ambulance drivers are blogging about their on-the-job experiences. Patients are blogging about their struggle with a particular disease or condition, sharing their stories with friends, family and others with similar issues. Others are blogging about recent advances in health care, trying to make sense of the increasing amount of medical news and information available online.
As with all information on the Internet, there is a wide range of credibility. I have tried to give an overview and sense of the rapid expansion of this method of communication in health care, point out some of the more well established, trustworthy health care blogging sites, as well as provide insight into the diversity of sites that health care providers and consumers are reading.
So why not set aside an hour and take a look at some of these blogs for yourself?
The author is a member of Managed Care's Editorial Advisory Board and a medical director at Independence Blue Cross.
Medgadget.com is an independent journal of the latest medical gadgets, technologies, and discoveries. The Web site is updated every weekday. Content is written, edited, and published by a group of physicians and biomedical engineers.
Top health care blogs, by formula
For what it's worth, the site eDrugSearch.com calculates a Top 100 health blogs list using an algorithm that it says takes into account Google page rankings; subscriptions to the blog through www.bloglines.com, a free site that enables quick scanning of blogs; reports of how many other blogs link to the blog; and its own subjective ranking.
These were the top 10 at press time:
Web addresses for blogs mentioned in the text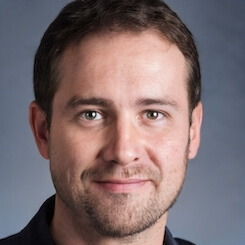 Paul Lendner ist ein praktizierender Experte im Bereich Gesundheit, Medizin und Fitness. Er schreibt bereits seit über 5 Jahren für das Managed Care Mag. Mit seinen Artikeln, die einen einzigartigen Expertenstatus nachweisen, liefert er unseren Lesern nicht nur Mehrwert, sondern auch Hilfestellung bei ihren Problemen.