A new system set to start in 2012 will tie allocations to how well insurers hit quality benchmarks. There's a curve, too.
Frank Diamond
The Patient Protection and Affordable Care Act uses an old approach to encourage insurers to improve the quality of Medicare Advantage plans: money. Beginning in 2012, the act ties funding for MA plans to how well quality benchmarks are met. Some have called this a "bonus," but it should really be considered revenue that will be needed to maintain attractive benefit options, given the dramatic funding cuts to Medicare Advantage plans under PPACA, according to Jane Galvin, the Blue Cross & Blue Shield Association's managing director of regulatory affairs.
In other words, even with the bonuses, it's not as if Santa's just slid down the chimney, as payments in 2011 to plans were frozen at 2010 levels — which she says the Congressional Budget Office considers to be a $2 billion reduction in funding.
According to a Kaiser Family Foundation report, "CMS rates plans on a scale of 1 to 5 stars, with 5 stars representing the highest score. The summary score provides an overall measure of a plan's ratings on a host of measures including indicators related to quality of care, access to care, responsiveness, beneficiary satisfaction, and customer service." (The report, "Quality Ratings of Medicare Advantage Plans: Key Changes in the Health Reform Law and 2010 Enrollment Data," can be found at http://www.kff.org/medicare/upload/8097.pdf(link is external).)
Galvin points out that "CMS has actually had the star rating system in place since 2005. There are about 36 individual ratings or measures in five categories or domains. And then there's an aggregate star rating that's given to each plan or option available to a beneficiary."
It's fairly complicated. "The data come from a number of different sources — member surveys, plan data, CMS data —and the measures cover a number of different areas."
So what should health plans do to prepare for 2012? "The plans, obviously, are looking at the areas that are in the star methodology and are trying to see where they can improve their performance," says Galvin. "One of the areas in particular is HEDIS measures related to actual medical services rendered."
Again, though, it gets complicated. The Kaiser report notes that standard performance measures "are derived from four sources: (1) the Healthcare Effectiveness Data and Information Set (HEDIS), (2) the Consumer Assessment of Healthcare Providers and Systems (CAHPS), (3) the Health Outcomes Survey (HOS), and (4) CMS administrative data; the latter data include information about member satisfaction and disenrollment, as well as plans' appeals processes, audit results, and customer service."
"So one of the things that people might be doing is to see if they can improve some of the service delivery components, because what you do today can influence your star rating system in [the future], says Galvin. "Think of the system as a snapshot of what you have done sometime over the last two or three years."
You already know
Medical directors already know what they need to do to prepare for the change, says Patricia Smith, president and CEO of the Alliance of Community Health Plans, a trade association representing such not-for-profits as Kaiser Permanente, HealthPartners, Group Health Cooperative, and Geisinger Health Plan. "What we've got in place is already a very, very solid set of measures on which we've been collecting data for a number of years. The program that's been enacted now in law begins to pay in 2012. That is based on care that was delivered in 2009."
Nancy Van Vessem, MD, the chief medical officer at Capital Health Plan in Tallahassee, Fla., says that one positive change she's seen over the years is that there is now more agreement on what those measures should be.
"You're getting everybody on line in terms of what a numerator and a denominator are so that everyone's measuring the same types of things," says Van Vessem. "It's great that now there's going to be a CMS bonus related to them. It will help to focus more attention on the importance of quality."
Van Vessem points out that Capital Health Plan has always made a point of trying to be consistent, and it's paid off. "Capital Health Plan is 1 of only 3 health plans with a CMS 5-star overall ranking," she says. "We don't know how many 5-star plans there will be for 2011; that is going to be announced soon. We have 75 percent of the Medicare Advantage market share in our area. That may show that sustained high quality makes a difference in the choices people make."
Not that Capital Health is resting on its laurels. Van Vessem says that the measures do change, so plan officials have to stay on top of them.
Medical managers and administrators who are scrambling for data in light of the star rating bonuses take an important first step — but it is only a first step, says Van Vessem. "Data never led to a clinical intervention without additional steps. How do you understand the measure? How do you turn that into action? How do you actually improve the quality? Mostly, it has to do with discussions with people delivering the care to patients, and they are the physicians and clinical staff."
Curve
Mark Olson, a senior consultant and actuary in the health and group benefits practice at Towers Watson, says that "They need to look at all the individual scores that they've received in categories over the last couple of years and identify where they can improve or need to improve and try to prioritize which ones they can have the most impact on and how much money can be spent to improve them," says Olson. "Unfortunately, since it is on a curve, it's going to be very difficult for some of them to move the needle. Some of them I'm sure are probably very upset with the way the methodology has been set. There isn't much they can do with the process now."
Olson touches on a particular sore point here, one that is noted in the Kaiser Family Foundation report as well. "Contracts may improve their quality rating from one year to the next, but it is not possible for all contracts to significantly improve their quality rating in the same year because performance measures are scored on a relative scale or curve for each measure."
The government has yet to make a final decision on what the star rating system will look like in 2012, says Galvin. "We understand that a star rating methodology that will dictate whether you're eligible for bonus payments or not has not been finalized but will need to be made available in 2011. So all of the information that you see now as to what people have in terms of their star rating system is based on what the star rating methodology is today.
"One thing we advocated is that whatever final methodology the agency comes out with, every plan should be able to obtain a 5-star rating. We don't think that there should be curves. You know, sometimes a professor says only 5 percent of my students are going to get A. Maybe 30 percent are going to get B. Maybe 30 percent are going to get C. We don't think that there should be curves, so to speak. Every plan, if it did everything right, should be able to get a 5."
Smith's organization has lobbied as well.
Both clinical and satisfaction measures have been part of the ranking system. "Historically those have been changed without giving plans notice and then they have been incorporated into the calculation for how we're doing," says Smith. "So the notion is now that you're beginning to pay on it, you have to continue to change, and update, and refresh those measures to make them reflect the best of medicine. At the same time you don't want to change things abruptly and suddenly be paid on some things that plans might not have even been thinking about two years ago when they were actually collecting the data on which you're going to pay them next year."
"It's important to put the measures in place, leave them in place for a period that allows plans to work at getting there, get there, be paid for it," says Smith. "And at the same time, bring new measures in, alert plans that there are going to be new measures and that they will be paid on them at some point, giving plans an opportunity to get better on those, be measured on them, and then be paid."
Much at stake
Galvin says that interest is keen, given what is at stake. "The star rating system has always been important, but the star rating system now becomes doubly important because it's tied to dollars. It had not been tied to dollars in the past. A lot of people in the policy community are starting to look at the methodology and are saying: 'Is this the right methodology?'"
Asked if he thinks CMS will drop the curve, Olson laughs. "Good question. I don't see it happening this year. What's maybe more likely to happen is that they'll look at the scoring system, get feedback from the plans, and possibly make some tweaks. Right now everything is scored equally. So process scores — for customer service — are getting the same weight as quality-of-care scores. Maybe they'll put more weight on quality-of-care or outcomes scores and less on process scores in the future. I think that remains to be seen and it probably won't happen for another year or two."
CMS assigns quality ratings at the contract level, not for each company.
As Galvin explains, "I could be an organization like Blue Cross Blue Shield of Wherever and have three different options: an HMO, a PPO, and maybe another PPO. So I get assigned a star rating on those specific options, not as an organization but on actual options available to beneficiaries. So it's at the contract level. The same health plan could have 3 on one option and 3.5 on another."
New plans
One of the issues that will need to be resolved by CMS: What about new plans?
"How do we assign stars to new health plans?" Galvin wonders. "There are moving parts here that have to be put in place before we get to 2012, and after that we begin to give extra money to plans. "
She also wonders if CMS is putting too much emphasis on administration and too little on quality. "We don't think the star rating system should be a primary tool for oversight," says Galvin. "They have other mechanisms for oversight."
Ultimately, though, the hope is that "what will come out is a fair methodology that people will understand what the goals are, people will understand what the measures are, and that they will be obtainable so that people can accept the additional payment as much as possible, given the fact that the base payment has been so severely cut by congress in the Affordable Care Act.
"We want to continue to provide a lot of additional benefits and affordable premiums to beneficiaries, and having extra dollars to do that will help us reach that goal," says Galvin. "Obviously we're hoping that however this bonus payment system is administered, it will allow for equity across the board so that we can continue to provide affordable options for beneficiaries."
Will insurers quit Medicare Advantage?
Mark Olson, a senior consultant and actuary in the health and group benefits practice at Towers Watson, believes that despite the challenges of tying funding to a star rating system, most Medicare Advantage plans will stay in the game.
"There may be some exit, and I'd expect that many will consider reducing their service areas as well. A lot of them are taking the time to try and figure out how they can change things. What do they need to prioritize? What do they need to go after to change things. How should they reallocate the dollars that they have so that they can stay in the game?"
Too much money has been invested. "Most of the Medicare Advantage plans have done well. They're in the game. They're already capturing the needed data. If they're not capturing the data they need for reporting and tracking, they have to make the necessary investments to get the systems that allow them to get these data, so that they can more easily analyze and plan improvements. By now most of them pretty much know what's being measured and have captured or have a way of capturing the data. They're trying to reallocate the money they have to improve the scores that they can improve."
Exodus might come
Brent C. James, MD, the chief quality officer and executive director of the Institute for Health Care Delivery Research at Intermountain Healthcare, thinks that an exodus is possible. James has conversed with leaders of one MA plan in Utah. "It has reasonable size," he says. "It doesn't have the necessary infrastructure to generate the quality measures anticipated. If I understand them correctly — they shared the actual numbers — hitting the top decile in every quality category would bring their anticipated risk-adjusted per-member capitated payment up to Medicare FFS levels under the new plan. Otherwise, their payments will be well below Medicare FFS payment levels.
"As a result, they say they will probably just drop their Medicare Advantage offering. They can't justify the additional administrative overhead to create and then operate the quality measurement system, plus the work necessary to change physician practice in a very wide choice network — something their patients value highly, they claim — to go for a very difficult target that will only bring them up to par with FFS."
Economics
Jaan Sidorov, MD, a consultant and member of MANAGED CARE's editorial advisory board, says that plans "will look at their current metrics and calculate what their bonuses would be under the new payment system. After that, it becomes a function of economics and mission. Some will stress the economics —no money no mission. Others will commit to meeting the metrics and others may decide that the margins are not worth it.
"In a nutshell: We'll be able to gauge the appropriateness of the payment levels by seeing what plans feel it's not worth it. If some big name plans exit, then we'll know the bonus is too low.
"I also think health plans will need to also think about the program over the long haul. Given the budget problems, could the bonuses be cut soon? If so, that may be another reason for plans to exit."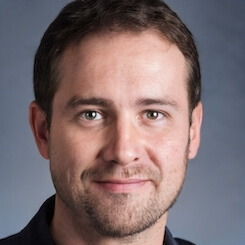 Paul Lendner ist ein praktizierender Experte im Bereich Gesundheit, Medizin und Fitness. Er schreibt bereits seit über 5 Jahren für das Managed Care Mag. Mit seinen Artikeln, die einen einzigartigen Expertenstatus nachweisen, liefert er unseren Lesern nicht nur Mehrwert, sondern auch Hilfestellung bei ihren Problemen.