Congress frees up billions for plans that choose to participate in a new program for enrollees. This may be opportunity knocking.
When Congress passed the Medicare law near the end of November, it included something the managed care industry had been alternatively demanding and pleading for over the last three years: More money. Billions more. All of which is now being figured into the county-by-county reimbursement structure Medicare has been operating since the Balanced Budget Act.
Suddenly, big national plans like Humana say they're rushing to do the new Medicare math and may push their earnings forecasts up for 2004.
Big changes
MCOs in Medicare+Choice were given a matter of weeks to decide if they'd offer a discount drug plan. And bigger considerations lie in the months ahead:
Do the plans shift out of reverse and start opening up new markets, county by county, as a newly dubbed Medicare Advantage player?
Does it make sense to participate as a regional Medicare PPO?
What about the potential of a stand-alone drug plan once government pharmaceutical subsidies kick in two years from now?
And exactly what is in all the fine print about the new payment plan anyhow?
With the ink barely dry on all 684 pages of the reform bill, there are still more questions than answers. But even if definitive answers are in short supply, there's a widespread feeling that Medicare rules have been rewritten to give MCOs a big leg up.
"This bill opens opportunities for the company," says Tom Noland, a spokesman for Humana, which runs the second largest Medicare+Choice — now redubbed Medicare Advantage — program in the country.
But it doesn't provide any time for dithering over them.
Within days of the bill's passage, Medicare began asking for nonbinding letters of intent from managed care organizations and others looking to participate in a discount drug program — an interim pharmaceutical plan to make drugs more readily accessible until the government's subsidies kick in at the beginning of 2006.
Then comes a big step: MCOs have to decide — in 2005 — if they want to offer a county-based Medicare Advantage program or participate in Medicare as a regional PPO that probably won't be mapped for some months to come. And Humana and other health plans are starting to crunch the numbers concerning a stand-alone drug program that can manage the government-sponsored benefit.
The extra government money for M+C plans in 2004, of course, also came with a few strings attached. Most of the extra funds are intended to sweeten what private plans have to offer beneficiaries in the form of lower copayments and premiums and better benefits — the 180 degree opposite of a three-year-old trend in M+C as plans raised premiums to make up for what lobbyists like the American Association of Health Plans derided as choked federal funding.
One of the Blues plans — Independence Blue Cross in the Philadelphia area — was among the first to announce that the extra funds would allow a zero-premium offering.
No sooner had the legislation passed than Deke Ellwanger, president of Nashville-based HealthSpring USA, was calculating that he could roll copayments back to 2003 levels, a difference of $5 for a visit to a doctor and $25 a day for inpatient care.
"A few members were upset that copays were going up," adds Ellwanger. "Being able to roll these back helps."
Beyond the immediate goal of reconfigured rates, though, Ellwanger, like a lot of his colleagues, is still scratching his head over exactly what the government has laid out.
Drug discount card
Plans have until the end of January to submit applications to offer a Medicare-endorsed drug discount card, says Jane Galvin, the director of regulatory affairs for the Blue Cross and Blue Shield Association. And unlike the discount programs already in place, this one comes with a $600 government subsidy for people living at or below 135 percent of the federal poverty line.
Ellwanger says HealthSpring already offers a drug plan that's as good or better than what the government has in mind. But a statewide Medicare discount card offers some appealing marketing prospects.
"One of the things we struggle with is name recognition," says Ellwanger, who frankly concedes that for most of the beneficiaries in his three markets — central Tennessee and portions of Texas and Alabama — HealthSpring is an unknown commodity. If he rolls out a Medicare discount card, it might go a long way toward making his brand easier to recognize.
By March, CMS will amend the current M+C payment rate, with increases based on the highest of three calculations (a minimum "floor" rate, a blend of national and local rates or a 2 percent annual increase) by adding a fourth calculation: 100 percent of fee-for-service payments in traditional Medicare.
The government is setting $10 billion aside to encourage plans to enter the Medicare market as PPOs, writes the Congressional Research Service, in part through bonuses that have yet to be clarified.
Compared to a benchmark
And plans are closely scrutinizing the new payment plan scheduled for 2007. According to an analysis by CRS, plans will bid to provide required Parts A and B benefits. Those bids will be compared to a benchmark "calculated by updating the previous year's capitation rate by the annual increase in the minimum percentage increase."
The minimum percentage increase is the greater of two factors: either 2 percent or the previous year's payment increased by the national per capita Medicare Advantage growth percentage.
If a plan's bid is over the benchmark, enrollees pay the difference. Anything under the benchmark is split, with 75 percent for enrollees in new benefits or reduced costs and 25 percent going to the government. With regional PPOs, notes Galvin, bonus payments may be established to help lure plans in to participate.
"The key will be the regions," says Galvin. So far, she's heard that the number of regions may stretch anywhere from 10 to 50. That has prompted some serious questions, says Galvin: "What will those regions be? Will it combine several states? There could be some regions in just one state. That will be a critical piece that everyone watches."
Skeptical
No doubt, a lot of plans will be "eyeballing it," says Ellwanger. But after years of cutting back their frontline Medicare operations, most health plans are likely to be extremely skeptical about charging back in.
"You just can't do it without a local structure," says Ellwanger, who's been going into markets abandoned by others. "Most of the plans gave up their local structures years ago."
"I think it's too early to tell," says Galvin. "People haven't seen the final rates." Adding to the uncertainty: an election year, a slate of fractious Democratic candidates that can all agree they don't like the way benefits are structured, and a big contingency of frustrated reformers not at all happy with the Republicans' compromise plan.
Customer always right?
With recent polls showing Medicare beneficiaries decidedly unexcited about the drug subsidy they're getting (only 15 percent polled by Gallup in December thought the drug assistance would be a significant help), the long wrangle over Medicare is far from over.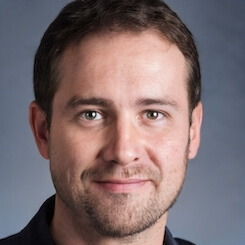 Paul Lendner ist ein praktizierender Experte im Bereich Gesundheit, Medizin und Fitness. Er schreibt bereits seit über 5 Jahren für das Managed Care Mag. Mit seinen Artikeln, die einen einzigartigen Expertenstatus nachweisen, liefert er unseren Lesern nicht nur Mehrwert, sondern auch Hilfestellung bei ihren Problemen.