Extra payments of $1,200 per member per year are being eliminated as CMS seeks to increase competition among plans
Complaints are coming. Given that the federal Centers for Medicare & Medicaid Services is cutting payments to Medicare Advantage (MA) plans — it started in 2011 and continues until 2017 — HMOs will cry foul, predicts David A. Lipschutz, a health policy lawyer at the Center for Medicare Advocacy.
"Health plans will say how it is difficult to provide care in certain areas of the country," he says. "Also, they will say they have to cut benefits and that beneficiaries will be harmed. But, in truth, MA plans will still have to provide care required by Medicare and so they may decide to cut provisions that Medicare doesn't cover, such as vision, dental, and hearing care. Then beneficiaries may complain as well."
Lipschutz and other health policy experts agree that the nation's 2,078 MA plans have been paid as much as 14 percent more compared with what traditional Medicare pays to care for Medicare beneficiaries. That's about $1,200 per person per year for each of the 13.3 million beneficiaries in the MA program in 2012.
Insurers' market shares in Medicare Advantage
Nationwide, United Healthcare and Humana are first and second in enrollment of Medicare Advantage members, according to a report, Medicare Advantage 2012 Data Spotlight: Enrollment Market Update, by Mathematica Policy Research and the Kaiser Family Foundation. The Blue Cross Blue Shield plans were tied with Humana, and Kaiser Permanente was fourth. WellPoint BCBS plans have 4 percent of total MA enrollment, followed by Aetna with 3 percent.
Medicare Advantage enrollment, by company or affiliate 2012
Total Medicare Advantage enrollment, 2012: 13.1 million
Note: Other includes companies with less than 3% of the total enrollment. BCBS are Blue Cross/Blue Shield affiliates and include WellPoint BCBS plans that account for 4% of total enrollment in Medicare Advantage plans.
Source: MPR/Kaiser Family Foundation analysis of CMS enrollment files, 2012.
Matter of equity
Some MA plans use the extra money to subsidize the Medicare Part B premium for their members and some offer low- or no-cost Part D coverage, he says. Part D is the Medicare prescription drug plan (PDP).
"But these cuts are a matter of equity," Lipschutz adds. "Those 75 percent of members in traditional Medicare should not be subsidizing the care of those 25 percent of beneficiaries who are in MA plans."
Seeking to bring costs down and quality up, CMS also is managing MA plans more closely by encouraging beneficiaries in low-performing plans not to re-enroll in those plans, for example. It is also asking MA and PDP plans to improve performance by making them responsible for the care provided by network physicians, hospitals, and other providers.
Seeing stars
Since the MA program was set up under the Medicare Modernization Act of 2003, many MA plans have been overpaid, says Families USA. In addition, many of these plans have used the increased payments to boost revenue and profit while burdening Medicare and its beneficiaries. Families USA adds since 2011, Medicare Advantage began losing its advantageous nature. Instead, CMS is cutting payments and seeking to increase the quality of care that MA plans deliver.
Analysis shows average plans got bonuses
In addition to the bonus payments established under the Affordable Care Act, the federal Centers for Medicare & Medicaid Services also started a three-year Quality Bonus Payment (QBP) demonstration program in 2012. Under this program, CMS is using the same five-star scale as that used to evaluate all Medicare Advantage plans and is paying bonuses to plans rated as average (receiving 3 or 3.5 stars) or above, says Gretchen Jacobson, a researcher for the Kaiser Family Foundation (KFF).
In 2012, 91 percent of MA plans received a bonus payment because they had three or more stars or were not rated. Even plans that were too new to be rated received bonuses, according to a report, Medicare Advantage Plan Star Ratings and Bonus Payments in 2012, by Jacobson and colleagues at KFF (http://tinyurl.com/Kaiser-study). Only 9 percent of plans had 2 or 2.5 stars and so did not receive bonus payments, the report said.
The bonus payments were projected to total $3.1 billion in 2012, about one third of which went to plans rated above average or better (meaning they earned four or more stars), and two thirds ($2 billion) were projected to go to plans rated average (3 or 3.5 stars) and to plans that were not yet rated because they were new, the report said.
"Paying bonuses to plans with three stars or more is like rewarding the children in Lake Wobegon. It's as if all the plans are above average," says Brian Biles, MD, a researcher and health policy professor at George Washington University. Lake Wobegon is the town invented by the radio performer and author Garrison Keilor in which all the children are above average.
"CMS is beginning to move in the right direction," Biles says. "In the past year, they have overpaid for average plans under this temporary demonstration project. That leads some people to be skeptical about it, but in 2014, CMS will begin paying bonuses only to plans with 3.5 stars or more. Those plans truly are above average."
In 2011, not-for-profit plans had higher quality ratings (4.1 stars) than for-profit plans (3.2 stars), and should get a disproportionate share of bonus payments in 2012 relative to plan enrollment, the report noted. Not-for-profit plans accounted for 29 percent of Medicare Advantage enrollment in 2011, but are expected to receive 36 percent ($1.1 billion) of the bonus payments, the report said.
The Government Accountability Office and members of Congress have criticized the MA bonus payment program, saying it will waste more than $8 billion and that the design of the program makes it difficult to evaluate its effectiveness. Get the report at http://tinyurl.com/Numbers-GAO (link is external).
In October, CMS sent letters to 575,000 beneficiaries in what it called low-performing MA and PDP plans, meaning plans that earned 2.5 stars or fewer in 2012, says a CMS spokesman. The letters urged the beneficiaries to enroll in better-performing plans. CMS made enrolling in low-performing plans more difficult by removing the button that beneficiaries would click for online enrollment. Instead, members need to call the plan to enroll. Also, five-star plans may accept new members anytime during the year. Other plans may enroll members only during open enrollment, six weeks from mid October to early December.
The poor performing plans had been told that if they scored three or fewer stars for three consecutive years, CMS might take some kind of action against them, the spokesman says. At some point, CMS may consider strong action such as not contracting with low-performing plans, but for now, CMS is working with plans to raise their ratings, she adds.
Since introducing the star ratings for PDPs in 2007 and for MA plans in 2008, CMS has not linked stars to payment. But in 2012, CMS introduced the Quality Bonus Payment (QBP) demonstration program to foster performance improvement through 2014.
In 2012 and 2013, the plans with 3 stars get a 3 percent bonus, those with 3.5 stars get 3.5 percent, those with 4 and 4.5 stars get 4 percent, and 5-star plans get 5 percent. The ACA calls for a more restrictive star-rating program to begin in 2014, after QBP ends, the CMS representative says. Under this bonus-payment plan, any plan earning fewer than 4 stars will get no incentive payment, and plans with 4, 4.5, and 5 stars will get a 1.5 percent bonus, she adds.
To earn stars, MA-PDP plans (meaning those that combine both Medicare Advantage with a prescription drug plan) are rated on 49 quality and performance measures; MA-only plans are evaluated on 37 measures; and PDP-only plans are rated on 18 measures. CMS then averages all the measures to calculate a summary score, KFF says.
These efforts may encourage plans to compete on the basis of quality or abandon the marketplace, Lipschutz says. "Perhaps plans that put profits back into patient care will succeed, but there doesn't seem to be too much innovation driven by MA plans so far," he says. "I'm not sure that dynamic has played out in managed care MA plans yet."
AARP welcomes CMS's drive to become a more demanding buyer because large purchasers, such as Medicare, Medicaid, and employers, lead change in health care, says Joyce Dubow, AARP's senior health reform director. "Large employers use pay-for-performance and value-based purchasing programs to align incentives with the outcomes they want. When a plan performs better, it should get a quality bonus," she says.
The fact that CMS is managing performance and payment more aggressively should come as no surprise to health plans, says Steve Arbaugh, CEO and managing principal of Attac Consulting Group.
Earning a bonus will be a challenge because CMS announces new measures almost every year, requiring medical directors and pharmacy directors to adjust their quality metrics annually.
"Managing MA health plans has become a data-focused activity around the star measures," Arbaugh says. "As revenue declines, plans have to manage their sickest patients more efficiently. That means plans have to identify members who have chronic conditions that are likely to lead to hospital admissions or readmissions, and they have to put extra resources on monitoring the sickest of the sick and put declining resources on patients in other strata."
In other words, health plans will learn to deliver population medicine. "Medical and pharmacy directors need to pay attention to their members who are not adhering to physicians' recommendations and to have nurses or social workers manage those patients, because physicians don't have time to be diagnosticians and manage patients with chronic conditions," Arbaugh says. "We need to move some care to other providers to make sure patients are getting appropriate follow up."
Toward population health
One plan that is doing so is Aetna, which since 2007 has used case managers to support physicians delivering care to MA patients, says Joseph Agostini, MD, Aetna's senior medical director. In 2012, Aetna had 421,628 MA beneficiaries (about 3 percent of the national MA market), according to a Kaiser Family Foundation (KFF) report.
"We view collaborative care relationships as a key to meeting our goals of improving quality and efficiency," says Agostini, a geriatrician. Aetna provides physicians in its MA plans with data management systems and supplements the clinical services the physicians provide by paying for nurse case managers in practices that care for certain numbers of MA patients.
Before contracting with physicians in an MA plan, Aetna meets with the doctors to discuss clinical target scores. If the physicians hit those targets, Aetna pays a bonus.
"The incentives are designed to shift from fee for volume to fee for outcomes," Agostini says. "Practices still get fee-for-service payments but we are moving to pay physicians for population health management and for achieving the quality goals that CMS and other organizations deem to be the evidence-based quality metrics that physicians should achieve when serving an older adult population."
Fewer hospital days, fewer readmissions
In September, Agostini and colleagues reported in an article in Health Affairs (http://tinyurl.com/Aetna-article (link is external) — registration required) on how Aetna works with physicians in an MA plan in Maine. In a collaboration with NovaHealth, a physician group in Portland, Aetna used shared data, financial incentives, and care management to improve outcomes for 750 MA members. The patients had 50 percent fewer hospital days per 1,000 patients, 45 percent fewer admissions, and 56 percent fewer readmissions than statewide unmanaged Medicare populations.
Also, NovaHealth's total per-member per-month costs for its Aetna MA members were 16.5 to 33 percent lower than costs for other members.
"The experience of developing and implementing this collaborative care model suggests that several components are key, including robust data sharing and information systems that support it, analytical support, care management and coordination, and joint strategic planning with close provider-payer collaboration," the article said.
Perhaps most useful about Aetna's experience in managing MA plans is how this model also can be applied to other settings. "What we're doing with MA plans is a precursor to ACOs. The principles of using health information technology and giving the practices data and our analysis of patient care align well with the standards we use in patient-centered medical homes, which allow us to evolve toward delivering population health medicine," Agostini concludes.
Another large health plan working closely with physicians in MA plans is UnitedHealthcare (UHC), says Rhonda Medows, MD, chief medical officer for UnitedHealth Group's government health programs. In 2013, United will have 2.7 million Medicare beneficiaries enrolled in 498 MA plans and 4.2 million beneficiaries in 101 PDPs nationwide, the company said. In 2012, United had 19 percent of the MA market nationwide, KFF reported.
In 2013, 94.6 percent of UHC's MA members will be in plans with three or more stars, up from 92.2 percent in 2012. "The increase in star ratings from 2012 to 2013 reflects our increased focus and activities around quality improvements," she says.
Despite these efforts, most MA plans, including Humana, will need to adjust to lower base premiums in the next several years while also seeking to improve the quality outcome scores for all MA products to earn quality incentive payments, says Scott Latimer, MD, the Central Florida market president for products for the elderly at Humana.
"We are also working to assist providers to improve the quality of medical record keeping and the accuracy of diagnosis-code submission to properly risk-stratify our member population," says Latimer. "We are developing more integrated systems of care delivery to provide better population health outcomes while spending fewer health care dollars." In 2012, Humana had 2.2 million members, about 17 percent of the MA market, KFF reported.
To raise its star ratings, Humana is providing education and incentives to members, physicians, and its own employees.
"Repeated education regarding the quality measures themselves — through in-person meetings, mailings, and phone reminders — sets the stage," Latimer says. "Then incentives for behavior change such as report-card based cash incentives for physicians and nominal gifts for screening test compliance for members can provide the impetus for producing better quality outcomes."
In addition, Humana seeks to coordinate care across multiple departments and educate senior management on the consequences of not achieving four- and five-star ratings. "If improving quality outcomes is not made a crucial part of the business priorities of the plan, meaningful improvement is less likely," he says.
Coincidently, lack of meaningful improvement in star ratings could lead to more complaints — from patients and health plan administrators.
But agile health plans offering MA products may yet earn their keep with aggressive data sharing, effective communication with physicians, and ambitious targets for quality of care.
What MA plans will be paid
In the coming years, average and below-average plans will be paid only about what it costs to deliver care in the Medicare Advantage program, says researcher Brian Biles, MD. To get paid more than the cost of delivering care, MA plans will need to earn four or five stars, he explains.
"Medicare Advantage plans should get their costs in line and deliver quality care because that's the only way to get a performance bonus," says Biles, a professor in the department of health policy in the School of Public Health and Health Services at George Washington University and a researcher for the Commonwealth Fund and the Urban Institute, among other organizations. "Quality and payment are an area where there is money on the table. The only way the plans can get that money is to work with and through their doctors to improve the quality of care that these plans deliver."
Since MA plans were introduced, they have been paid more than what traditional Medicare pays for each beneficiary, but that increased payment for MA plans is being eliminated. In a report the Commonwealth Fund published in October, Realizing Health Reform's Potential: The Impact of Health Reform on the Medicare Advantage Program: Realigning Payment with Performance, Biles and colleagues showed how much MA plans have been paid and how much they will be paid under the changes coming in the Affordable Care Act. Get the report at http://tinyurl.com/Commonwealth-MA (link is external).
Simply put, the nationwide average of payments to MA plans will decline from being about 14 percent more than what the federal Centers for Medicare & Medicaid Services pays per capita in traditional Medicare to about 1 or 2 percent. In some cases, CMS will pay an amount equal to plan costs and in other cases, CMS will pay less than it costs plans to deliver care, Biles says.
Using 2009 average payments, Biles calculated that a typical MA plan being paid the same amount CMS paid for traditional Medicare would have spent $8,451 to care for an MA beneficiary and been paid $9,557, yielding a profit of 13 percent. But under the ACA, that same plan will be paid $8,428 in 2017, he says.
See the graph "Insurers' Market Share in Medicare Advantage". The original chart is at http://tinyurl.com/MA-market (link is external).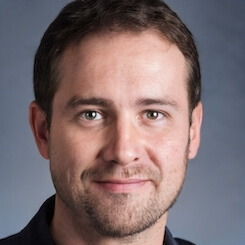 Paul Lendner ist ein praktizierender Experte im Bereich Gesundheit, Medizin und Fitness. Er schreibt bereits seit über 5 Jahren für das Managed Care Mag. Mit seinen Artikeln, die einen einzigartigen Expertenstatus nachweisen, liefert er unseren Lesern nicht nur Mehrwert, sondern auch Hilfestellung bei ihren Problemen.