Three of the top four HMOs in the Newsweek and U.S. News surveys are in Massachusetts. What the surveys don't tell you is that all three highly regarded HMOs — Fallon Community Health Plan, Tufts Health Plan, and Harvard Pilgrim Health Care — are on the Massachusetts Department of Insurance "watch list" because of shaky finances.
Losses incurred by Fallon, Tufts, and Harvard Pilgrim have shaken public confidence. It's one symptom of what Massachusetts Secretary of State William Galvin describes as a "health care crisis," and it's one reason he has threatened to revoke the plans' not-for-profit status.
In 1998, U.S. District Judge Richard Stearns ruled that the Balanced Budget Act preempted a '94 Massachusetts law that had mandated unlimited pharmacy benefits for Medicare HMO enrollees. For the financially strapped plans, capping the drug benefit was a way to cut losses.
On Jan. 1, 1999, Massachusetts health plans began to limit pharmacy benefits to $125 to $200 per quarter, depending on the plan. Some low-income enrollees qualified for additional coverage. About 64,000 people were affected.
Galvin's office sent out brochures about new drug benefits. "The response was overwhelming," says Galvin. "People came to my office mostly because they didn't have anybody else to explain their situations to. Many had been recruited on the unlimited benefit — some of them in late 1998 when HMOs were litigating to end unlimited pharmaceutical coverage."
That led to a dialogue between Galvin, the HMOs, and advocacy groups. Galvin found the HMOs' transitional assistance programs for elderly members who now faced benefit caps were difficult to join, and in some cases were not representative of the announced programs.
Members angered
After years of ambitious expansion that never generated the revenues to cover costs, Fallon, Tufts, and Harvard Pilgrim began to reduce service territory and implement cost-cutting and revenue-enhancement strategies. As these took effect, Galvin's office received more complaints. Some enrollees in rural western Massachusetts were reassigned to hospitals 30 or 40 miles away. Physicians were offered new risk-sharing contracts, and were required to join group practices if they wanted to stay on the panels. Employers received notices that premiums would rise up to 15 percent. Many Bay Staters felt they were paying more for less.
On the other hand, it's no different from what HMOs are doing in other states.
"It's not," agrees Galvin. "But there are two differences, and this is probably the nub of the issue: First, these plans have enjoyed tax-exempt status as not-for-profits for many years. Second, they're not subject to Massachusetts laws that regulate HMOs, because they're chartered as not-for-profit public charities."
He notes that Massachusetts hospitals have to submit a certificate of need to buy just one piece of capital equipment, while a health plan can cut benefits, pull out of unprofitable markets, wage expensive marketing campaigns, adjust premiums, and change provider contracts, all with little or no regulatory oversight.
By March, Galvin was expressing "grave doubts" that Fallon, Tufts, and Harvard Pilgrim were providing enough low-cost or free health care to qualify as not-for-profit charities. He suggested that directors serving on the boards of both the not-for-profit plans and their for-profit subsidiaries may have conflicts of interest. He raised the possibility that some transactions between not-for-profit plans and their for-profit affiliates took place to benefit the for-profit sides, which would be illegal.
On March 4, the Massachusetts Association of HMOs accused Galvin of "creating an unfortunate distraction about the tax status of HMOs instead of focusing on the real problem: Medicare does not cover prescription drugs."
Harvard Pilgrim pointed to its long-time participation in Medicare and Medicaid, and to its Harvard Pilgrim Health Care Foundation, which funds teaching, research, and community service. Fallon says it wanted to continue to offer the unlimited benefit, but doing so would have made it stand alone and thus create a financial hardship. Tufts has maintained a policy of not responding publicly to Galvin's charges.
In September, Galvin released a five-page report, "Nonprofit HMOs and the Health Care Crisis." Based on filings from the Division of Insurance and the attorney general's Division of Public Charities, as well as information from the HMOs themselves, Galvin concluded that "all three HMOs may have engaged in activities in conflict with their non-profit status."
The report also included recommendations for new regulatory review of health-insurer decisions, disclosure of wholesale prescription drug prices, and insurer contributions toward retail drug prices. In October, a bill was introduced in the legislature to implement Galvin's recommendations. Sponsored by the chairman of the Joint Committee on Health Care, Senate 2017 will be considered this year.
Charging that the quality of the plans' service was declining, Galvin gave them until November to reform or lose their not-for-profit status. The state HMO association countered that it could not find evidence to justify such action.
Can he?
There are differences of opinion on whether Galvin has authority make good on his threats. Galvin says he does. Richard Allen, formerly chief of the Division of Public Charities in the attorney general's office, says he doesn't. The question may be moot, because Galvin has decided not to pursue litigation.
"I didn't see that as productive," says Galvin. "I would rather deal with the issue of services HMOs provide. As in this bill, they should be required to submit an annual service plan, followed by public hearings. I think the oversight and review responsibilities for that belong in the hands of the commissioner of public health."
Meanwhile, Gov. Paul Cellucci signed another bill in November. It defines HMOs as insurance companies, and empowers the commissioner of insurance to supervise, rehabilitate, or liquidate insolvent health plans. It regulates both coverage and payment to providers in case of insolvency. Galvin says the legislation is the beginning of reforms he'd like to see.
Last month, Harvard Pilgrim applied to the Massachusetts Health & Educational Facilities Authority (HEFA) to raise $147 million by selling and leasing back seven of its buildings. This followed a similar $90 million transaction in which Harvard Pilgrim sold and leased back furniture and equipment. HEFA is an independent public authority that provides access to capital markets for Massachusetts not-for-profit health, educational, and cultural institutions.
The size and timing of the HEFA bond issue on behalf of the state's largest HMO, which lost $98 million in 1998 and was expected to lose $100 million last year, triggered controversy. Harvard Pilgrim CEO Charles Baker insisted the transaction is not a bailout. It required no special legislation, no taxpayer dollars, no loan guarantees. The bond issue would sink or swim on its own merits with private investors.
But "bailout" is what Galvin and others call it, objecting that no conditions are attached.
"HEFA is allowing this company to use up its available assets, but nobody knows if things will get better," explains former Insurance Commissioner Peter Hiam. "What happens if they come back for more after they've used up this money?"
This may ultimately serve as a cautionary tale for other states. If the top-ranked HMOs in the country — not-for-profit HMOs, immune from the pressures of Wall Street — are struggling, what are the implications for the others?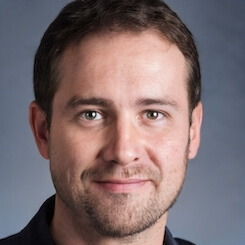 Paul Lendner ist ein praktizierender Experte im Bereich Gesundheit, Medizin und Fitness. Er schreibt bereits seit über 5 Jahren für das Managed Care Mag. Mit seinen Artikeln, die einen einzigartigen Expertenstatus nachweisen, liefert er unseren Lesern nicht nur Mehrwert, sondern auch Hilfestellung bei ihren Problemen.