Physicians and hospitals have always been subject to liability claims, but now health plans are becoming vulnerable too. Adverse events cannot be eliminated, but there are many ways to reduce liability exposure.
Not every patient who is significantly harmed through an adverse event or negligence resorts to a lawsuit. Surprisingly few do. One Harvard University study found that 1 percent of hospitalized patients were harmed, but not even 3 percent of them filed a malpractice claim.
Not every suit can be avoided, but understanding the role of good (and bad) patient communications can lead physicians and health plans to practices that can lessen their risk.
Why do patients sue?
Sidney M. Wolfe, M.D., of Public Citizen's Health Research Group, said: "A doctor can't get away with being a technical whiz and an interpersonal jerk." He was reacting to a study concluding that doctors are more likely to be sued if a patient feels they are rude, rush visits or fail to answer questions.
An investigation in England highlighted four familiar themes as reasons for litigation:
Concern with standards of care: Both patients and relatives wanted to prevent similar incidents in the future.
Need for an explanation: People wanted to know how the injury happened and why.
Desire for compensation: People wanted compensation to cover actual losses, pain and suffering or to provide care in the future for an injured person.
Belief in accountability: People felt that the staff or organization should have to account for their actions.
In a study by LaRae I. Huycke, R.N., and Mark M. Huycke, M.D., reported in 1994 in Annals of Internal Medicine, more than 500 potential plaintiffs in malpractice litigation were interviewed in a study of four risk factors: being kept informed by provider, rapport with provider, availability of provider when needed and referral when needed.
Patients felt that none of the 13 groups of providers in the study kept them well informed. Obstetrics, family practice and pediatrics were rated highest for rapport with patients; nursing, orthopedic surgery, emergency medicine and radiology were worst. Emergency medicine physicians and pediatricians ranked as most available, and nurses were rated as least available.
Danger of deselection
In handling situations when patients felt that a referral was appropriate, all the providers were rated poor except for internal medicine, pediatrics nursing and neurosurgery. More than half of the respondents griped about a poor relationship that existed with the health care provider before the alleged negligence incident. Researchers concluded that "miscommunication between patient and provider is clearly a major contributor to calls received by attorneys."
Professional literature confirms that the synergistic interaction between curing and caring is satisfying to patients. If a caring physician is so important to patients, it is understandable that patients, in conjunction with physicians, would sue a managed care organization to keep their preferred doctors from being removed from the specified providers. So a lawsuit over deselection of a satisfying physician, one whose patient communication skills are high, is a risk for a managed care plan.
But there are many other areas in which providers and plans are at risk. What can providers do to reduce the likelihood of being sued? How can risk managers assist health care providers in this endeavor?
Observe, listen and communicate
An article in Archives of Internal Medicine reported four types of communication problems present in more than 70 percent of plaintiff depositions: deserting the patient, devaluing patients' views, delivering information poorly and failing to understand patients' perspectives. In a nutshell, providers must listen and talk to patients in a positive manner.
In a study of 160 adults, Gregory W. Lester, Ph.D., of the University of St. Thomas in Houston and Susan G. Smith, a doctoral student in psychology, demonstrated that perceived negative communication by the physician increased litigious intentions. Participants watched two videotapes of office visits. In each, the patient had an identical complaint, and the physician made the same diagnosis and performed identical treatments. The difference was the communication behavior of the physician.
Words and attitude are important in establishing rapport and reducing liability. A nursing management article proposed in 1994 that after an adverse event, a provider make an apology to the patient and family, without admitting negligence, as a matter of good manners and common sense — and as an extremely important risk management tool.
To decrease the risk of a malpractice suit, Fred Husserl, M.D., director of home dialysis programs at Ochsner Medical Institutions, New Orleans, suggests two useful and effective communication models.
One simply describes the traditional interview tasks of finding the problem and fixing it. The other stresses four skills — engagement, empathy, education and enlistment — that decrease the likelihood of malpractice suits and improve patient outcomes and greater patient compliance:
1. Engage the patient
Engaging the patient results in improved diagnostic ability, understanding of the patient's perspective and development of a physician/patient partnership. A 1994 article in RN urges providers to listen to what is not said, by observing body language, voice inflection, appropriateness of complaints and nonverbal responses to questions. Physicians should restrain their tendency to interrupt patients, and when appropriate, should ask, "Is there anything else you would like to talk about?"
Three skills aid in securing information:
Knowing terminology: Medicine has its own language, and providers must adapt their words to the level of the patient with appropriate questions and explanations.
Taking the funnel approach: Encourage the patient to communicate freely. Follow up with closed-ended questions designed to garner specifics and to organize the data.
Bridging the information: Acknowledge everything the patient said and explain which symptoms are most important or pertinent.
2. Display empathy
Empathy can be expressed verbally and nonverbally. Patients can be greeted by name, preferably while still fully clothed. Avoiding inhibiting behaviors, such as sitting behind a desk or holding and reading a medical record, improves rapport. To show acceptance, for example, the doctor might say, "I understand how important it is for you to get back to work." Although a display of empathy generally elicits a positive response, providers must balance their concern for a patient's emotional needs with objectivity. A patient who feels that his aches and pains are being understood is likely to confide in the physician. By displaying empathy, the doctor lowers patient anxiety, increases compliance and achieves higher levels of patient and provider satisfaction.
3. Educate the patient
A random survey of the health-promoting behavior of 1,262 people revealed that a large percentage need to be educated about maintaining good health. Nearly seven of ten adults exceeded the recommended weight range for their age, sex and body type. Only 37 percent exercised strenuously for 20 minutes or more at least three days per week.
"Consumer information is the most basic of all consumer rights," according to an American Association of Retired Persons publication that suggested opportunities and recommendations for lightening the load. Health care experts contend that an informed consumer is a key to quality improvement, cost control and competitiveness. If people leave an encounter without having had their questions answered, the result is anger and dissatisfaction, and an angry, dissatisfied patient may be a lawsuit waiting to happen. While desire for information varies among patients, anticipating and answering basic general questions about procedures and outcomes will meet the information needs of most patients.
4. Enlist the Patient
Noncompliance with therapeutic regimens is more the rule than the exception. Obviously, if harm results, litigation risk factors arise. Five communication techniques can improve adherence to the physician's instructions and reduce the risk of lawsuit:
Arrive at an agreed-on physician/patient diagnosis through open discussion.
Keep the regimen as simple as possible.
Give the patient written instructions in understandable language.
Motivate the patient with benefits, personal goals and individual ability to achieve them.
Discuss potential risks, possible side effects and costs.
As a risk management tool, effective communication becomes a powerful way to reduce litigation and improve patient satisfaction.
Malpractice history
Most cases of patient dissatisfaction stem from deficient communication on the part of medical care institutions and providers, rather than from patients' personality quirks. Relating this fact to the choice of an injury prevention approach or a human relations approach gives risk managers reason to reflect. It has been suggested that the malpractice problem is essentially a human relations problem and that greater attention to the human components is the only sure solution. Communication is a human component.
In a poll of 70,000 readers, Consumer Reports identified five conclusions critical to the physician/patient relationship:
Physicians' communication skills were described as poor.
Physicians did not discuss the side effects of prescriptions.
Patients with chronic diseases were most dissatisfied.
Female physicians performed better in terms of caring, communication and thoroughness.
Patients were noncompliant when communication was poor.
Investigators examined the relationship between patients' opinions of their physicians' communication skills and their malpractice histories. This study of 107 physicians and 2,030 patients, supported by the Cooperative of American Physicians in Los Angeles and reported in Western Medical Journal, revealed a complex relationship. Women and better-educated patients gave higher ratings on communications and explanations to physicians with fewer claims. In contrast, men and lesser-educated patients rated physicians with more claims higher on these two dimensions. Patients gave higher ratings to general surgeons and obstetrician/gynecologists and poorer ratings to orthopedists and anesthesiologists.
The researchers said, "Physicians must learn to adapt their communications to the individual variations in their patients' intellectual and emotional needs." This is especially important when informed consent is an issue.
Consent, informed or otherwise
Informed consent is an unequivocal, nondelegatable duty. Consent implies discussion of all the elements, but as comprehensive as the informed consent process seems, the patient is not entitled to the entire body of medical knowledge.
Marshall B. Kapp, J.D., M.P.H., of Wright State University Medical School in Ohio, proposed expanding the informed consent concept to allow the patient to decide about the provider's "defensive medicine" practices, thereby shifting the decisions about "unnecessary" medical tests and procedures from the physician to the patient. A New England Journal of Medicine editorial commented on defensive medicine: "There can be no doubt that fear of litigation drives many physicians to wasteful styles of practice."
The common idea that the patient doesn't want much information and wants the doctor to make the decisions may be wrong. The California decision in Arato v. Avedon instigated informed consent debates. The court referred to a prior ruling (Cobbs v. Grant) that the doctrine of informed consent is anchored in four propositions:
Patients are generally ignorant of medicine.
They have a right to control their own bodies and thus to decide about medical treatment.
To be effective, consent to treatment must be informed.
Patients depend on their physicians for truthful information and must trust them, making the doctor/patient relationship a "fiduciary" or trust relationship rather than an arms-length business relationship.
George J. Annas, J.D., M.P.H., director of the Center for Law and Health Sciences at Boston University Law School, writing in the New England Journal of Medicine, argued that existing law and good medical practice require that the critically ill patient be told the success rate of the proposed treatment relative to survival, as well as the anticipated quality of life. He declared that the issue is not whether to tell, but how to do so.
Certain immigrant groups see such directness as being cruel and bypassing family involvement. Nevertheless, patients and/or significant others must be given adequate information to make an informed decision.
Managing risk through patient education
In 1995, a U.S. Pharmacopeial Convention conference on communicating risk to patients suggested that risk information should be provided in writing, tailored to the patient and prioritized by the health care provider.
An analysis of 25 patient education programs in Hospitals and Health Networks found that for every dollar spent, institutions saved an average of $3.50. But patient education can do more than save money in the operating budget: It can influence whether litigious situations arise.
Barriers to patient education from the physician's point of view include lack of time and adequate reimbursement, provider forgetfulness, physician doubt and the effects of the provider's personal life, according to the American Academy of Family Practice. But computer programs now allow physicians to generate inexpensive customized patient handouts to deal with drug information, health risk appraisal, diet planning, anatomy and the question, "What's wrong with me?" Contemporary technology allows physicians to monitor the patient's health automatically and to provide proactive care to individuals with problems such as asthma, diabetes, heart ailments, high-risk pregnancy and kidney failure.
In a book on managing hospital-based patient education, Leah S. Kinnard, Ed.D., R.N., found that nurses have identified six categories of people likely to sue. These patients:
write everything down;
have a lawyer in the family;
are lawyers, accountants or other professionals;
have certain injuries or illnesses (e.g., head injuries, backaches);
have serious injuries or illnesses, and
always want to know more.
Patient education offers an opportunity to prevent the patient from becoming dissatisfied, disappointed or enraged. Robert White, director of claims and loss prevention for Physicians Protective Trust Fund, has appraised the situation bluntly: "Patient rapport and good documentation are the only two things that matter in loss prevention."
One important aspect of patient education is to keep careful, detailed records of teaching that is done.
Patients' rights
Do patients have any rights similar to the usual relations between consumers and manufacturer or retailers?
During the health care reform debates on managed care providers, the AMA proposed the Patient Protection Act to ensure due process for patients and doctors, to provide up-front information for patients, to allow physician input into managed care plan standards and to ensure a quality-based selection process for physicians. James S. Todd, M.D., then executive vice president, said the bill was needed to provide people with a list of exactly what the insurers will and will not pay for, to give clear instructions on whom to call before seeing a doctor and to give patients survey information on how other patients feel about the health plan.
The Group Health Association of America (now the American Association of Health Plans) replied, "The Patient Protection Act is a disingenuous name for … a provider protection act."
Access to the information in the federal National Practitioner Data Bank could allow consumers to see which physicians have been sued or punished by professional boards. U.S. Sen. Ron Wyden (D-Ore.) has said, "At the very least, consumers have a right to know which health care providers they should avoid or ask more questions about."
Believing that the data may be misinterpreted, the AMA opposes public disclosure, while Public Citizen's Health Research Group favors disclosure, so that "the public can be warned about a potentially dangerous practitioner."
Keep them satisfied
Patient education has a direct effect on patient satisfaction, which is related to the incidence of lawsuits. But patient satisfaction may be less a response to what actually happened during the physician/patient encounter than to an individual's perception of what took place. Critics of patient satisfaction as an evaluative measure argue that patients lack the scientific background to evaluate care, that some patients' health status makes them incapable of sound judgment, that patients don't have a comprehensive grasp of their care, that providers and patients have different goals and that definitions of quality vary greatly. Still, studies identify three measures of health care that consumers value:
Science of medicine: technical competence, knowledge and skills.
Art of care: interpersonal, expressive and communicative attributes of caring.
Amenities of care: comfort, courtesy, privacy and promptness.
Quality of care and level of patient satisfaction are emerging as the core of many marketing strategies in health services. Payoffs include reduced risk of a malpractice suit and greater profitability, in addition to improvement in referrals, compliance, productivity, collections and efficiency.
Patients fear the system
Why are positive patient relations important? An executive of the American Nursing Association unflatteringly described the health care environment as one where "people feel intimidated, overwhelmed and victimized as they try to muddle through a mean-spirited delivery system," where they "encounter unjustified paternalism, heavy-handedness and confusing explanations."
Susan H. Abeln, president of Strategic Healthcare Alternatives in San Clemente, Calif., assumes that consumers view the quality of their care on the basis of their own values and preferences, and contends that ensuring patient satisfaction provides an edge in managing the risk of medical negligence claims. According to her, consumers look for providers who quickly recognize a common-sense nursing care approach that uses four strategies for making the patient's experience with care a positive one:
Don't just assess patients' needs; reassess them.
Try to exceed patients' expectations.
Recognize that you own the problem, even if it's not your fault.
Remember that patients are health care consumers — and like all consumers, they want good service.
Risk managers should help devise questionnaires and cooperate in surveys to investigate dissatisfaction issues in specific services or with particular providers. Once the potential liabilities are identified, risk management activities should be initiated to alleviate the problems.
In one study of older patients, satisfaction in initial medical encounters was positively associated with the length of the encounter, the physician's engagement with the patient, the provider's use of questions worded in the negative, shared laughter during the encounter, physician satisfaction and the physician's telling the patient what would happen during the visit.
Risk manager's mandate
Risk managers must navigate the boundaries separating professionals, politicians, policy makers and consumers in the communication quagmire. Some occurrences require immediate attention: increase in malpractice claims, decrease in cash flow, diminished reputation of the organization in the community, increase in the movement of patients to other providers, decrease in provider participation in the plan. The risk manager will want to monitor the aftermath of quality assessment reviews, unfavorable information collected for data banks and the effect of various surveys.
Strategically, all the vested interests have to be satisfied while the financial stability of the institution endures.
Although physicians have a major role, risk management activities also must be integrated into the responsibilities of personnel in quality assessment, education, medical records and administration.
A combined, cooperative effort will be needed to maintain profitability and to enhance the institution's reputation in the community.
Florence Kavaler, M.D., M.P.H., and Allen D. Spiegel, Ph.D., M.P.H., are professors of preventive medicine and community health at the College of Medicine, Health Science Center, State University of New York, Brooklyn, N.Y.
This article was adapted from a chapter in Risk Management for Health Care Institutions by Florence Kavaler, M.D., M.P.H., and Allen D. Spiegel, Ph.D., M.P.H., ©1997 by Jones and Bartlett Publishers, 40 Tall Pine Drive, Sudbury, MA, 01176: (508) 443-5000; http://www.jbpub.com/
Minimizing medication risks
Providers can help patients become medication risk managers, actively participating in their own care, by following these guidelines from the American Journal of Nursing:
Encourage patients to keep a list of their prescribed medications, over-the-counter nutritional supplements and other remedies.
Remind patients to tell providers about allergies and sensitivities.
Remind patients to tell providers how they take their current medications.
Encourage patients to be active partners in care by asking the name and purpose of medications.
Explain how to prepare each day's medications in advance and to review and check them.
Encourage patients to examine medications for size, color, shape and dosage form.
Remind patients to ask questions before any intervention.
At discharge, verify patients' understanding of medications by asking questions.
Advise patient to select a single pharmacy and to know the pharmacist.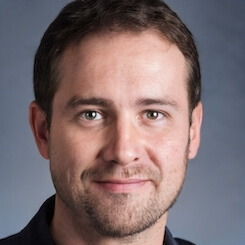 Paul Lendner ist ein praktizierender Experte im Bereich Gesundheit, Medizin und Fitness. Er schreibt bereits seit über 5 Jahren für das Managed Care Mag. Mit seinen Artikeln, die einen einzigartigen Expertenstatus nachweisen, liefert er unseren Lesern nicht nur Mehrwert, sondern auch Hilfestellung bei ihren Problemen.