Now that the value of hospitalists is well established, attention turns to those whose only duties are in intensive care
Joan Brookhyser, MD, is on a mission to change the face of health care in Nevada. Much to her surprise, her opportunity is coming from the largest HMO in the state.
In the last two years, Brookhyser has worked with a major hospital in Las Vegas — the 700-bed Sunrise Hospital and Medical Center, owned by HCA — to carve out a special intensive care unit for members of Health Plan of Nevada (HPN). Those members are cared for by intensivists — specially trained physicians whose only job is to manage the ICU patients.
Brookhyser's passion for the intensivist model of caring for ICU patients is fueled by a single statistic: Hospitals in which intensivists manage or comanage all ICU patients have 40 percent less ICU mortality — and 30 percent less hospital mortality overall — than hospitals in which intensivists manage some or none of the patients, according to research cited by the Leapfrog Group.
Benefits of ICU physician staffing
Savings ranged from $510,000 to $3.3 million for 6- to 18-bed intensive care units.
Absence of an ICU physician is associated with 61 percent higher total hospital costs per patient for those undergoing esophageal resection.
Variable costs per patient at two adult ICUs at one large hospital decreased by $2,556, or 25 percent.
Eleven of 18 studies showed statistically significant reductions in length of stay.
Source: Conrad DA and Gardner M. Updated Economic Implications of the Leapfrog Group Patient Safety Standards. Final Report to the Leapfrog Group. 2005. Published at http://www.leapfroggroup.org/media/file/Conrad_Updated_Economic_Implications_2_.pdf
A new standard
"If all ICU patients were cared for by intensivists, we could save 50,000 lives a year in the United States," she says.
A nephrologist, Brookhyser was in private practice for many years before completing a fellowship in critical care medicine in Chicago. When she returned to Las Vegas in 2003, she looked for a hospital eager to adopt what was then a new Leapfrog standard.
To meet that standard — one of Leapfrog's three highest priorities for improving patient safety — hospitals must operate ICUs managed or comanaged by intensivists who are present during daytime hours and can return ICU pages within five minutes throughout the night.
"I talked to every hospital administrator in the city and made my spiel about ICU medicine, and they all looked at me and said, 'You're absolutely right. This is the future. Good luck,'" Brookhyser says.
But Sierra Health Services, which owns HPN, a large multispecialty practice called Southwest Medical Associates, and a wide range of other health care services, caught Brookhyser's enthusiasm. "For an insurance company to think so far forward was really exciting to me, because they've got all the resources," says Brookhyser, vice president of Sierra's Southwest Medical Associates.
Part of a landslide?
Full-time intensivists follow the path trod by hospitalists — internists who work exclusively with inpatients — about a decade ago. Once considered novel, hospitalists are now the fastest-growing medical subspecialty.
"The intensivist industry is right where the hospitalist industry was about eight years ago," says Martin B. Buser, a longtime Scripps Health hospital administrator who now consults full time on hospitalist and intensivist programs through his company, Hospitalist Management Resources, based in San Diego.
Buser and others find that hospital-based physicians — internists, intensivists, obstetricians, or even surgeons — are increasingly attractive to hospital executives as they position their institutions for new payment models and more public scrutiny. Indeed, some observers — such as Joseph Bujak, MD, vice president for medical affairs at Kootenai Medical Center in Coeur d'Alene, Idaho — forecast that hospital-based physicians are the future of inpatient medical care.
"I think the intensivist movement is a boulder rolling downhill," says Bujak, who has implemented the intensivist model at his hospital. "In the not-too-distant future, physicians who work in hospitals — because the nature of the work they do requires the patient to be hospitalized — are people that are all going to either be contracted or employed."
More efficient, less risk
Two of health care's big business trends are pushing that boulder. Physicians, struggling to maintain their income levels as payment rates decline, are increasingly reluctant to leave their medical practices to check on their hospitalized patients — and downright gun-shy about taking emergency room calls, where the high number of uninsured patients increases the risk of malpractice claims while decreasing the likelihood of payment.
Meanwhile, as pay-for-performance initiatives tie quality and efficiency of care to payment, hospital administrators want physicians who can focus on helping hospitals to improve care and cut costs.
Together, those trends lead to what Bujak calls "an inexorable progression of whittling away of the open medical staff."
Buser, who has helped to implement over 200 inpatient-physician programs in hospitals throughout the U.S., says that hospital administrators find them to be a solution to an increasing array of problems.
"Some are a reduction in liability, like the OB hospitalist," he says. "If you can just forestall a couple of malpractice claims, it pays for itself really fast."
Resistance over money
That said, changing a model of health care delivery does not happen quickly. In the case of intensivist staffing, Leapfrog's CEO, Suzanne Delbanco, PhD, says that the idea is catching on, but slowly. "In the past three years, 167 hospitals have reported to Leapfrog that they have fully implemented intensivist programs. More than 20 percent of the hospitals that report to Leapfrog reported some progress in 2004 and 2005, and that percentage is increasing in 2006," she says.
Thomas Rainey, MD, an intensivist and owner of CriticalMed, a consulting company that helps hospitals establish intensivist programs, estimates that fewer than 30 percent of U.S. hospitals employ staff intensivists. A former president of the Society of Critical Care Medicine, Rainey says the slow growth of the intensivist movement is in part due to "reluctance from physicians who fear that they will have an economic loss."
The primary foot-draggers, he says, are often private practice pulmonologists who count on ICU consults for a significant portion of their income. "They say, 'Gee, if an established intensivist service comes in here, I could lose a lot of my business. And, quite frankly, I like being in my office and on the floor at two other hospitals and billing in all places at once. If I join the intensivist service, I'm saying that I'm going to be available to the ICU. It means I can't keep being in those other places.'"
Process and outcomes
Despite that, the use of intensivists is expected to increase as more eyes are focused on the relationship between ICU staffing and mortality. The National Quality Forum endorsed Leapfrog's ICU Physician Staffing Standard, as it is called, as one of 30 practices that should be universally used in applicable clinical settings to improve patient safety. The Joint Commission for the Accreditation of Health Care Organizations is working with Leapfrog to develop other ways of assessing — and publicly reporting — the quality of ICU care.
"What the future is going to hold is some combination of measurements where we look at whether key processes are adhered to and whether the outcomes are good," says Leapfrog's Delbanco. "And maybe we continue to ask whether or not the intensivist is present if that's shown to have an independent effect. There's a lot richer information we could be producing than we are today."
Most health plans have yet to identify a way to support the intensivist movement. Although several of the big national companies, such as Aetna and Cigna, are on board with Leapfrog's patient-safety agenda, their support for the ICU physician staffing initiative is limited to distributing information about it to their providers. That may change as the pay-for-performance movement progresses, Buser says.
"Once insurers or government agencies start posting ventilator-associated infections and some of those issues that intensivists can have a direct impact on, hospitals will see their results and start to scramble for ways to affect that," he says.
Already, hospitals are motivated by the double win of improved patient outcomes and cost savings, Delbanco says.
"Intensivists have been shown to make more appropriate decisions about who should be admitted into the ICU," Delbanco says, "and they also have been shown to reduce the length of stay in the ICU because they recognize more expertly when a patient can be transferred to a less intensive care setting."
In the first case, the very existence of an intensivist program creates a filter to address appropriate use of ICU services. Rainey who implements intensivist programs as a consultant, says one of an intensivist's functions is to score a patient's condition against established admission and discharge criteria to determine whether intensive care is needed is in the ICU admission and discharge decision-making.
"Where there's not really any physician-level, real-time ICU utilization decision-making happening, the patient, rightly or wrongly, is admitted or retained in the ICU," he says.
Risk of complications
The cost of care increases dramatically for patients admitted to an ICU unnecessarily, as does the risk of complications.
"Often the patient is, within 24 hours, transferred out because somebody who really needs the bed comes in and the nurses remove the inappropriate admission," Rainey says. "All that's wasted time and energy and every transfer increases the chance for error and so allows introduction of potential harm in the system."
Delbanco's second point — shortened stays — reflects the fact that, by being in the unit full time, intensivists take action more quickly than private-practice physicians who go to the ICU only for rounds or in response to a call.
"Our goal is to make sure, in those three to five days that most patients are in the ICU, that everything that ought to be done for them is done in a timely fashion, and that nothing that should not be done to them is done because of problems with communication," Brookhyser says.
Communication is improved because the intensivist model involves a team approach to patient care.
"The intensivist, the nurse, the pharmacist, the physical therapist, the respiratory therapist — they all round together on every patient, every day so everybody is on the same page," Bujak says. "Everybody knows what's expected, knows what the updated circumstances and objectives for the day are. That kind of communication becomes more intimate, predictable, understandable, and accessible."
Fewer complications
That, in turn, diminishes complications that get expensive quickly.
"Under the intensivist model, complications that are deadly and costly — like ventilator-associated pneumonia and severe bloodstream infections — have been demonstrated to decrease dramatically," says Rainey, former president of the Society of Critical Care Medicine. "You're making the outcome for the patient better. His risk of death goes down dramatically, and when you've avoided the complication, the cost goes down."
In Las Vegas, Sierra Health's initial program at Sunrise Hospital will expand in scope as it matures. The current program schedules intensivists during the day, but during the night, they are available via pager.
"We will have intensivists physically in the hospital, once the plan is totally built, for 24 hours a day, so that nurses don't have to ask physicians to practice medicine on the phone," Brookhyser says. "We believe that is not ideal in a critical care setting."
She is building Sunrise's intensivist program so that it can be replicated at other hospitals that care for HPN members. Eventually, however, she hopes that every Las Vegas hospital that maintains an ICU will move to the intensivist model.
"My hope is that Sierra, having done this, is going to raise the bar in the whole city," she says. "Pretty soon a lot of the hospitals in the city are going to look at this and say, 'You know what? This really needs to happen everywhere.'"
Lola Butcher, who writes about health care business and policy, lives in Springfield, Mo.
For further reading
ICU Physician Staffing Fact Sheet, The Leapfrog Group, «http://www.leapfroggroup.org/media/file/Leapfrog-ICU_Physician_Staffing_Fact_Sheet.pdf»
"Physician Staffing Patterns and Clinical Outcomes in Critically Ill Patients: A Systematic Review," by Peter J. Pronovost, et al. Published in Journal of the American Medical Association, November 2002.
"Impact of 24 hour critical care physician staffing on case-mix adjusted mortality in paediatric intensive care," by Adrian Yu-Teik Goh MD, et al. Published in The Lancet, February 2001.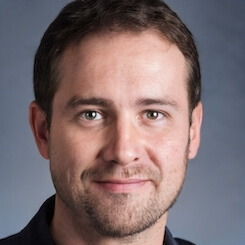 Paul Lendner ist ein praktizierender Experte im Bereich Gesundheit, Medizin und Fitness. Er schreibt bereits seit über 5 Jahren für das Managed Care Mag. Mit seinen Artikeln, die einen einzigartigen Expertenstatus nachweisen, liefert er unseren Lesern nicht nur Mehrwert, sondern auch Hilfestellung bei ihren Problemen.