At last, there's a biosimilar-like competitor in the U.S. insulin market. Can Basaglar put some downward pressure on prices?
In December, Eli Lilly and Boehringer Ingelheim became proud parents, launching a new insulin product into the world. They dubbed it Basaglar, and it bore a striking resemblance to Sanofi's Lantus, the world's top-selling basal insulin.
Whether Basaglar can be deemed a biosimilar is a question that veers into the arcana of FDA approval pathways. But there is no doubt that Basaglar is coming on the scene during tumultuous times for insulin products. Manufacturers are under attack for price hikes. There are allegations of backroom rebate deals. And a class-action lawsuit has been brought on behalf of uninsured patients, charging insulin makers with setting artificially high prices.
But turmoil can open windows of opportunity. Industry observers say the timing could be perfect for Basaglar, a cheaper rival to one of the best-selling insulin products on the market. Payers would love to see some downward pressure on insulin prices. So would the millions of Americans with diabetes who have difficulty paying for their diabetes medications.
But any kind of Basaglar effect on prices and expenditures may be brief and modest. Eli Lilly, Novo Nordisk, and Sanofi, the three companies that dominate the market for diabetes drugs, continue to roll out new products. This steady stream benefits some patients but it also swamps payer budgets. Diabetes was second only to inflammatory conditions on the list of the most expensive therapeutic classes in Express Scripts's 2016 Drug Trend Report (see below), and insulin products account for 40% of the diabetes drug spend, according to the PBM.
Per-member, per-year spend for the top 10 drug therapy classes, 2016
Source: Express Scripts 2016 Drug Trend Report
Top 5 diabetes drugs by market share
Source: Express Scripts 2016 Drug Trend Report
The billions spent on diabetes medications each year in the United States is an equation that includes new products, price increases, and the growing number of Americans categorized as having diabetes. According to federal health statistics, 11.9% of American adults have diabetes (see chart, below). That works out to about 28 million people—a lot of potential customers if you are a pharmaceutical company and a lot of members to manage if you are an insurer.
Diabetes prevalence and glycemic control among adults aged 20 and over
Percent of population
Source: CDC, Health, United States, 2015
The origin story
Putting the cost issues aside, we now take insulin treatment for diabetes pretty much for granted, so it is easy to forget that the discovery and widespread availability of insulin was one of the monumental medical advances of the 20th century. Prior to insulin treatment, type 1 patients almost invariably died from the disease.
A Canadian physician, Frederick Banting, working with a medical student, Charles Best, is usually given credit for isolating insulin for the first time in 1921 in a series of experiments that involved disabling or removing the pancreases of dogs. Medical research was more idealistic in Banting's day. He sold the patent rights to the University of Toronto, where he conducted his research, for the grand total of one dollar. The university, in turn, entered into agreement with Lilly, which began selling insulin in October 1923. A forerunner to Novo Nordisk also commercialized insulin that year.
This all happened almost a century ago, but it shows the enduring effect of getting there first with a pharmaceutical product. Lilly, Novo Nordisk, and, more recently, Sanofi, dominate the insulin market to this day—and it is a gigantic market worth $24 billion in 2014 worldwide sales, according to P&S Market Research.
A different approval pathway
Basaglar is often referred to as a biosimilar to Lantus, and it is classified as such in Europe. But it has not received that designation in this country. The FDA has been careful to call it a "follow on" to Lantus. Gillian Woollett, a senior vice president at Avalere and a leading authority on biosimilars, explains that in the context of FDA approval, Lantus is technically a new drug licensed under a new drug application, not through the 351(k) pathway for biosimilars.
But Basaglar did travel a road less taken: It was the first insulin product approved under the FDA's 505(b)(2) pathway, which has been set up as an abbreviated process that allows at least some of the information required for approval, such as safety and efficacy information on the active ingredient, to come from studies not conducted on the drug in question.
Beyond these finer points about the approval process, the much more important—and interesting—question is whether Basaglar will compete effectively against Lantus. It should help that it has Lilly behind it. The Indianapolis-headquartered company has a large portfolio of insulin products and other diabetes medications, but it lacked a basal insulin. Basaglar rounds out Lilly's offerings, so it can now compete across the insulin spectrum.
Basaglar, which is sold as Abasaglar in Europe, racked up $86 million in sales there in 2016, with almost half ($39 million) of it coming in the fourth quarter. In this country, Basaglar scored an impressive victory against Lantus even before its official launch when CVS Caremark announced that it would exclude Lantus and Novo Nordisk's Levemir from its national formulary and make Basaglar the only basal insulin on the list. A PBM's national formulary doesn't bind all of its customers, but there's no question that it has an influence on individual market and small group plans. CVS's imprimatur also sends a salient signal to the rest of the market that it is safe to swap out Lantus for Basaglar.
UnitedHealthcare gave Basaglar a nod of approval by moving it from tier 3 on its formulary to tier 1, a change that became effective on April 1. At the same time, it moved Levemir from tier 1 down to tier 2.
Other payers have not followed CVS's lead. Express Scripts kept Lantus and Levemir on its preferred national formulary. Levemir is Coventry's preferred basal insulin. The choices of the national PBMs show the highly competitive nature of the market for both rapid-acting (sometimes called bolus) and basal insulin.CVS's decision will force some prescribers to switch some of their patients from a brand-name product to Basaglar.
A lawsuit about high prices
This switch—and the fact that patients have little, if any, say in it—does not sit well with many clinicians. Yehuda Handelsman, MD, an endocrinologist in Los Angeles and past president of the American Academy of Clinical Endocrinology, says it is unfair and unrealistic to place doctors and patients in a situation where they have no choice about a medicine. Moreover, he says forced switching could be harmful to patients who were stable and doing well on an existing insulin product.
It is unfair to place doctors and patients in a position where they have no choice about a medication, says Yehuda Handelsman, MD, past president of the American Academy of Clinical Endocrinology.
The proliferation and size of rebates and other price concessions to PBMs has widened the gap between list prices and those paid by PBMs. In February, a class-action lawsuit was filed in federal district court in New Jersey against Lilly, Novo Nordisk, and Sanofi on behalf of people who have paid full price for insulin products, which includes those without insurance, in high-deductible health plans, and in the Medicare Part D donut hole. The lawsuit charges the three companies with "exponentially" increasing their benchmark prices while lowering the real prices for PBMs so the PBMs can make more on the spread and will keep the insulin products made by the companies on their formularies.
Pushback before Basaglar
But PBMs—and other payers—want to be viewed as wielding formulary exclusions, rebates, and other tactics to good effect and as a countervailing force against higher prices. Sanofi's 2015 annual report notes that U.S. sales of Lantus decreased by 20.5% in 2015 as a result of larger discounts, a slowdown of basal insulin market growth, and "an unfavorable mix effect toward highly-discounted government channels such as Medicaid." The annual report predicts that sales of Lantus will continue to decline over the next several years.
Meanwhile, another "follow-on" basal insulin is waiting in the wings. In August 2016, Merck filed a 505(b)(2) abbreviated pathway application for its Lantus competitor. In support of its application, Merck filed lawsuits against 10 Sanofi patents for Lantus. Sanofi turned around and filed its own suits against Merck.
Of course, there's nothing unusual about patent tit-for-tats in this part of the pharmaceutical industry. In fact, patent disputes between Lilly and Sanofi resulted in Lilly paying a royalty to Sanofi and a one-year delay in the launch of Basaglar.
Sanofi has countered the attack on Lantus by increasing its emphasis on Toujeo, an improved basal insulin. Similarly, Novo Nordisk is promoting Tresiba as an advance over Levemir, which could also lose market share to Basaglar and Merck's follow-on product.
New combination products are also hitting the market. In November 2016, the FDA approved Sanofi's Soliqua and Novo Nordisk's Xultophy. Soliqua combines Lantus with lixisenatide, a GLP-1 receptor agonist, and Xultophy combines Tresiba with liraglutide, a GLP-1 receptor agonist sold as Victoza.
There's a lot of commotion in diabetes treatment these days. Drug companies, payers, and, to some extent, patients—they are all pushing and pulling and jockeying for position. There's no calm in sight.
But the high level of activity may be a good sign. It shows that diabetes therapy is evolving rapidly. That means more choices. The hope is that it will benefit patients but not bankrupt them—and payers—in the process.
Editor's note: Information concerning UnitedHealthcare's formulary and the tiers that Basaglar and Levemir are on was corrected and updated on April 22, 2017.
This is not your parents' insulin
What sometimes gets lost in the current uproar about diabetes medications and their prices is that the current batch of products is quite a bit different from the insulin harvested from porcine and bovine pancreases that dominated the market through the 1970s. For one thing, recombinant DNA technology has been used to make insulin since the late '70s and '80s. That technology and other techniques have also allowed researchers to tinker with insulin, changing an amino acid here and there so it behaves differently in the body. Some of these insulin analogues, as they are called, have been changed so they act rapidly in imitation of the surge of insulin after a meal and then their activity falls off. Others, called basal insulin, are more like the tortoise than the hare: They come on slowly and stay active in the body much longer in the way that a healthy pancreas secretes relatively small amounts of insulin more or less continuously.
These variations in the onset of action and other characteristics help people with diabetes avoid weight gain, reduce the number of hypoglycemic events, and promote medication adherence.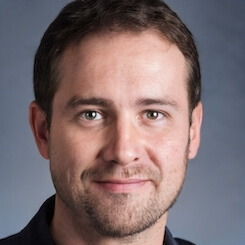 Paul Lendner ist ein praktizierender Experte im Bereich Gesundheit, Medizin und Fitness. Er schreibt bereits seit über 5 Jahren für das Managed Care Mag. Mit seinen Artikeln, die einen einzigartigen Expertenstatus nachweisen, liefert er unseren Lesern nicht nur Mehrwert, sondern auch Hilfestellung bei ihren Problemen.