Hospitals are hyping better outcomes with the robot, but economics and marketing may be driving the push
With three hospitals and 311 beds in small cities in south central Ohio, Adena Health System is not exactly a major metropolitan medical center. But its website does herald Adena Health as the only provider in its region to offer robotic surgery with this claim: "The surgeons at Adena Regional Medical Center in Chillicothe utilize the da Vinci surgical system for prostatectomies, hysterectomies, gallbladder and other surgeries — getting patients back to their lives quicker."
Third-year medical student Josh Mirkin has seen similar claims about robotic surgery on myriad hospital websites, if not by Adena Health itself. Mirkin and his associates noted in a Health Affairs study that 42% of hospital websites that promote robotic surgery failed to mention any risks.
"There were many sites that did not seem fairly balanced from a scientific point of view," says Mirkin. That type of marketing may be influencing patients' decisions to have robotic procedures.
Nonmedical factors
The growth of robotic procedures has exploded in recent years. Insurance plans no longer consider them experimental or pay a higher rate than for more traditional operations, letting patient and surgeon determine the appropriateness of robotic surgery. Yet a number of nonmedical factors — hospital economics and marketing, surgeons' desires to embrace technology, and even marketing by the maker of the surgical robot itself — seem to be playing a role in subscribers' choice of robotic surgery.
The da Vinci Surgical system at work. The hands in the bottom photo control the intricate maneuvers of the robotic tools at the top. The typical robotic surgery costs about $2,000 more than its traditional counterpart.
Robotic prostatectomy, the first type of operation to embrace robotics, has been widely accepted as the standard of care for radical prostate removal, and studies have shown over the years that results are at least as good as, if not better than, traditional open radical prostatectomy. However, outcomes in other robotic procedures, most notably hysterectomy, have not been as persuasive.
"The application of robotics in hysterectomy is the Wild West right now," says Johns Hopkins cancer surgeon Marty Makary, MD, MPH, author of a study last year that raised questions about the safety of robotic surgery.
"For some procedures, paying extra for robotics doesn't make sense," says Marty Makary, MD, MPH, a cancer surgeon. It should be decided case by case.
Even the success of robotic prostatectomy hasn't been embraced universally. Brent James, MD, is chief quality officer and executive director of the Institute for Health Care Delivery Research at Intermountain Healthcare. Known internationally for his work to improve clinical quality, patient safety, and the infrastructure that underlies successful improvement efforts, James admits that he's no expert on robotic surgery.
However, he's reviewed the evidence on robot-assisted radical prostatectomy and says there "is no solid evidence of better medical outcomes in any form. There probably is a small decrease in total blood loss, but it is so small as to be largely meaningless. There is not good evidence of shorter length of hospital stay or lower amounts of pain."
Meanwhile, robotic surgery is substantially more expensive, says James.
"The thing that I think will be really interesting in this regard is the continuing shift to fee-for-value payment — various payment mechanisms that leave the clinicians involved and, in some instances, patients bearing more of the financial consequences of their choices regarding technology when there are no documented differences in clinical outcomes."
There's debate about how fast that shift is happening, says James. He notes that Ed Giniat, who heads KPMG's health care and pharmaceuticals division, "says that any care delivery group that isn't planning on rapid increases in provider-at-financial-risk payment models is suffering a very bad case of denial, which could be fatal.
"I personally see it advancing very rapidly in some communities, but more slowly in others. Another way of saying it: If the physicians involved had to pay for the increased costs of the robotic surgery themselves, would it change what they recommend?"
Robotics spreads its wings
More physicians are certainly getting used to the technology. Intuitive Surgical, the Sunnyvale, Calif., company that makes and markets the da Vinci robot, reports that surgeons performed 422,000 operations with its system in the United States in 2013, a 12% increase over 2012 volume. Hysterectomy has been the largest and fastest growing procedure for robotic surgery on the da Vinci system, having grown 36% in two years, to 191,000 cases in 2013, while robotic radical prostatectomies declined 20% in the same period, according to company data.
Robot-assisted radical prostatectomy is already the standard of care in urology, accounting for about 85% of all prostate operations in the United States. But hysterectomy and other procedures, such as gallbladder removal and kidney surgery, are driving the growth in robotic operations, according to Intuitive Surgical. The challenge for payers and providers is that the medical evidence for robotics in these emerging disciplines may not be as convincing as it is in urology.
For the rapid advance of robotics beyond urology, observers say, a combination of factors may be responsible. Hospitals purchased the surgical robot to compete with neighboring centers for patients and younger physicians, many of whom have had residency training in robotic surgery. Surgeons already on staff demanded that hospitals acquire the surgical robot. To justify the cost of the robot, hospitals need to fill in downtime in an otherwise idle operating suite.
A letdown
Meanwhile, overblown promises of better outcomes with robotic surgery — less pain, quicker return to work, fewer complications — may explain why some patients have a letdown after robotic surgery, even after robot-assisted radical prostatectomy, or RARP, for which the medical literature has documented results as good as those of traditional surgery.
And with other operations, the evidence is not so straightforward. The divergent courses of RARP and robot-assisted hysterectomy offer a contrasting study in the evolution of robotic surgery. (See "Looking at 2 Procedures, Robotics Seems Clearly Justified — in 1 of Them" below.)
When 2 procedures are examined, robotics seems clearly justified — in 1 of them
Before the da Vinci robot, open surgery was the standard of care for radical prostatectomy. A few urologists embraced minimally invasive prostatectomy, but it never supplanted the open approach. "Laparoscopic prostatectomy never really took off in the U.S.," says Quoc-Dien Trinh, MD, of the department of surgery at Harvard Medical School, the institution that pioneered robot-assisted radical prostatectomy. "Laparoscopic prostatectomy is a challenging procedure, and only a handful of surgeons adopted the technique."
In prostate surgery, improvement in the visualization of anatomy has driven robotics. Because the prostate — about the size of a kiwi or a clementine — is deep within the pelvis, underneath the pubic bone, it is not easy to reach via a conventional open approach. The robotic approach gives the surgeon better access to the organ as well as the nerves, blood vessels, and muscles that control continence and sexual function.
Deep within the pelvis where the prostate is located is "a place most people in open surgery do not see as clearly, because when you're doing an open prostatectomy, if somebody's hand is in there manipulating things, nobody is seeing anything, and the anatomy cannot be appreciated," Laungani says.
The small cameras in the da Vinci system allow the surgeon to actually see the organ and adjacent nerves, blood vessels, and muscles. "If you understand the anatomy like a road map, you can make an effort to maintain continence and sexual function because you can see where the nerve bundles and muscles run," Laungani says.
In 2012, Ashutosh Tewari, MD, another pioneering urologist from the Vattikuti Urology Institute in Detroit, led what study authors called the first large meta-analysis to compare robot-assisted, open and minimally invasive radical prostatectomy, looking at 287,000 patient records. "The results are meaningful in that they show that robot-assisted laparoscopic prostatectomy has at least as good outcomes as the other methods," says Tewari, now a professor at Weill Cornell Medical College in New York.
Trinh led another study of 19,000 patients that came out around the same time in European Urology; 12,000 had robot-assisted prostatectomy, 7,400 open surgery. Robotic prostatectomy patients were less likely to need a blood transfusion, have a prolonged hospital stay, or suffer complications. "Our study is the first of its kind to show that robot-assisted radical prostatectomy is safer than open radical prostatectomy," Trinh says.
Laungani itemizes the benefits of robot-assisted prostatectomy from an anecdotal perspective: smaller incisions, blood loss of 100 cc versus 800 to 1,000 cc in the open operation, requiring fewer transfusions; lower risk of infection; hospital stay of one day versus three to five days for open prostatectomy; less postoperative pain; and lower risk of infection.
"The advantages are really seen in the initial recovery phase of robotic surgery," Laungani says. "Patients are in significantly better shape after robotic surgery because they have less pain, they're moving sooner, they feel better quicker, and they have less transfusion risk."
Hysterectomy: a different story
Robotic surgery has gained relatively rapid acceptance in benign hysterectomy in recent years. A 2013 JAMA study reported that robotic hysterectomy increased almost 1,000% between 2007 and 2010 — from 0.5% to 9.5% of all hysterectomies — while rates of laparoscopic hysterectomy increased much more slowly, from 24.3% to 30.5%. Rates of robotic hysterectomy were higher in hospitals that had the da Vinci robot, where they accounted for almost a quarter of hysterectomies.
Jason Wright, MD, of Columbia University College of Physicians and Surgeons, lead author of the JAMA study, says, "Robotic hysterectomy is being adopted faster than the literature is supporting, and that's one of the big problems."
Robotic hysterectomy needs more study, says Jason Wright, MD.
Wright's study and others have found that the benefits of robot-assisted hysterectomy do not match those of robot-assisted prostatectomy. "Complications were equivocal across the board," he says of the comparison of robot-assisted and laparoscopic hysterectomy. The only appreciable difference between the two procedures was hospital length of stay — 20% of robotic hysterectomy patients stayed longer than two days compared with 25% of those who had laparoscopic surgery. "But transfusion requirements and discharge to a nursing facility were similar. The difference in length of stay, while statistically significant, may not be enough to offset the $2,200 additional cost over laparoscopic hysterectomy."
Rajesh Laungani, MD, a high-volume urological surgeon in Atlanta, says Intuitive Surgical has all but a monopoly on the surgical robot market. A top-of-the-line da Vinci system can cost from $1.5 million to $2.1 million, plus the expense of an additional operating room and installation, along with an annual service contract of up to $150,000. Instruments cost another $1,500 to $2,000 but can be re-used up to 10 times.
Employing a urologist trained to do robotic prostatectomy makes good business sense, says Rajesh Laungani, MD, a surgeon in Atlanta. It saves time and money.
Meanwhile, for hospitals, if not payers, the typical robotic operation costs about $2,000 more than its traditional counterpart, whether open radical prostatectomy or minimally invasive hysterectomy, and may take longer to perform, depending on the surgeon.
3,000 units
More than 3,000 da Vinci units are in use worldwide, and about 100,000 physicians have been trained to use them since the first was introduced in 2000, says Myriam Curet, MD, senior vice president and chief medical officer of Intuitive Surgical. Whereas in the early days urologists went through the company's training program on the job, today their training occurs almost exclusively in residencies, she says.
Gynecologists and general surgeons, however, are where urologists were about seven years ago: learning on the job. Intuitive Surgical is supporting the Robotic Training Network in a 50-site residency pilot program in gynecology. "More and more residents in gynecology are at least getting exposed to it if not training on it," Curet says.
Another distinct difference between prostatectomy and other types of robotic operations is the state of the traditional standard, open surgery in prostatectomy, because the prostate can be difficult to get to. With all other procedures for which robotic surgery has been attempted, surgeons have perfected laparoscopic approaches; any further improvement with the robot is incremental at best.
For health plans, the cost of the procedure may not be as important as the results. At one time, plans covered robotic surgery with an add-on code, but that changed about seven years ago, says Julie Kessel, MD, senior medical director for coverage policies at Cigna.
Integral to surgery itself
"We decided that because the robotic approach was now a widely accepted standard in surgery, we would no longer consider separate reimbursement for it," she says. "We came to consider the robotic assist integral to the surgery itself" — a determination she says is typical among health plans.
Robotic assistance is now a standard aspect of surgery, says Julie Kessel, MD, Cigna's senior medical director for coverage policies.
Cigna leaves it to the patient and doctor to determine whether the robotic or traditional operation is best, Kessel says. It does not require pre-authorization for robotics and treats hysterectomy and prostatectomy the same.
Makary, a frequent author and researcher on quality outcomes in medicine, offers this advice to payers: "It's procedure by procedure and case by case. For some procedures, paying extra for robotics doesn't make sense. Why should an insurance company pay the added cost of robotic surgery, for example, to remove a gallbladder when there's already a perfected procedure without it? On the other hand, with mouth or throat surgery to remove a tumor, the robot can negotiate the sharp angles required, making it truly superior because it allows the operation to be done in less time."
Intuitive Surgical is not the only player in surgical robotics, but it is dominant. Titan Medical of Toronto is developing a robotic system for gallbladder removal, but it is still securing equity backing. Mako Surgical Corp. of Kalamazoo, Mich., manufactures a platform for total hip and partial knee replacement, but the 12,600 such operations performed with it in the United States last year pale compared with the da Vinci caseload. Only 166 Mako systems were in place in the United States late last year.
Negative coverage
Meanwhile, recent negative press coverage has dogged robotic surgery, specifically the da Vinci unit. In Securities and Exchange Commission filings, Intuitive Surgical acknowledges that it is defending "about 50" individual product liability lawsuits; the company says it has "meritorious defenses," though Curet declines to address the litigation.
Law firms have created websites with names such as www.davinciclassaction.com (no longer live), www.davincirobotclassaction.com, and www.davincirecovery.com/.
Among other Food and Drug Administration actions, in July 2013 the agency sent Intuitive Surgical a warning letter about mislabeled system components and failure to follow up with the agency. The FDA also issued a warning in 2011 telling Intuitive Surgical to stop promoting the unit for thyroidectomy, an indication the agency had not approved.
Robotic surgery came under sharper scrutiny last year when Makary published a study in the Journal for Healthcare Quality stating that hospitals underreported complications. Of the 1 million or so robotic operations the study reviewed, only 245 complications — including 71 deaths — had been reported to the FDA. When an adverse event or device malfunction occurs, hospitals are required to report it to the manufacturer, which in turn is required to report to the FDA. But this does not always happen, the researchers said.
"The number reported is very low for any complex technology used more than a million times," says Makary, author of the 2012 New York Times best seller Unaccountable: What Hospitals Won't Tell You and How Transparency Can Revolutionize Health Care (Bloomsbury Press). The study cited a number of known deaths from the surgical robot that were not reported to the FDA and some that were reported up to 2.5 years after they occurred. Makary faults the FDA feedback loop. "Doctors and patients can't properly evaluate safety when we have a haphazard system of collecting data that is not independent and not transparent. There may be some complications specific to the use of this device, but we can learn about them only if we accurately track outcomes." He has called for standardized reporting of adverse events related to robotic devices.
Heaps of hype
Hospitals may be complicit in inflating the benefits of robotic surgery. In a study his group published in 2011, Makary noted that one third of 400 hospital websites surveyed made claims that the device yields better cancer outcomes — a notion that he says misleads a vulnerable cancer population seeking out the best care. A vast majority of hospital websites — 73% — used materials from the manufacturer; 33% linked directly to a manufacturer's website. "This is a really scary trend," Makary says. "We're allowing industry to speak on behalf of hospitals and make unsubstantiated claims."
The researchers found that 89% of hospital websites stated that robot-assisted surgery was clinically superior to traditional operations. None mentioned risks. "Hospitals need to be more conscientious about their role as trusted medical advisers and ensure that information provided on their websites represents the best available evidence," Makary says. "Otherwise, it's a violation of the public trust."
Mirkin's Health Affairs study pointed out a flaw in the regulation of medical device promotion: While pharmaceutical advertising falls under strict FDA regulations for fair balance, device advertising comes under the Federal Trade Commission truth-in-advertising standards — and falls through the regulatory cracks. "We still don't have any great answers about that," says Mirkin, a student at the State University of New York Downstate College of Medicine in Brooklyn. "It would be an impossible load for any regulatory body to look at all hospital and physician advertising."
Increased expectations
Hospitals' claims may affect perceived outcomes, according to Mirkin. He notes a 2008 study by the Duke University Prostate Center that found that patients who had robot-assisted prostatectomy were more inclined to be disappointed than were open prostatectomy patients despite similar outcomes. "Possibly the decreased satisfaction is because of increased expectations," Mirkin says.
"I think a lot of the uptick in robotic surgery is being driven by marketing and not by evidence-based medicine. That is problematic," Wright says.
There is no solid proof that robotic gynecologic surgery is even as good as existing minimally invasive measures, says a past president of the American Congress of Obstetricians and Gynecologists.
Last year, the then-president of the American Congress of Obstetricians and Gynecologists, James T. Breeden, MD, warned against "widespread marketing and advertising" of advantages of robotic gynecologic surgery. "Expertise with robotic hysterectomy is limited and varies widely among both hospitals and surgeons," Breeden stated. He acknowledged that robotics may have some advantage in complex malignant cases that require precise removal of tumors, but "Studies have shown that adding this expensive technology for routine surgical care does not improve patient outcomes. Consequently, there [are] no good data proving that robotic hysterectomy is even as good as — let alone better than — existing, far less costly, minimally invasive alternatives."
Charles Rardin, MD, of Brown University, a vocal critic of the rapid adoption of robotics in gynecology, acknowledges that often there are compelling reasons for surgeons to adopt robotics. "However, if your surgeons are already skilled at other forms of minimally invasive surgery, there may be little advantage for most patients," he says. Rardin sees situations where surgeons should favor robotics for routine hysterectomy — for obese patients or people who have had previous abdominal operations, for example — and where they should avoid it, such as when the patient cannot tolerate certain surgical positions or has a respiratory problem that can complicate anesthesia.
Economics, not medicine, is pushing robotics into new disciplines, Rardin and others contend. "It would be naive to fail to recognize the nonmedical arguments that might drive a surgeon or a hospital to consider robotics," Rardin says. "Patients are now expected to advocate for themselves and make choices, often based on little information other than 'the latest technology.' "
Although most studies have shown that robot-assisted surgery costs more than traditional methods, Laungani says that his center in Atlanta, Piedmont Hospital, can perform robot-assisted prostatectomy at a lower cost than the open procedure and turn a profit for the hospital. It comes down to three elements: skill, speed, and volume.
"The elements we found that go into making a program profitable or justifying the cost of a robot included having a fellowship-trained urologist specifically in robotic prostatectomy, because what comes with fellowship training is a large case volume," he says. Having a fellowship-trained surgeon on staff eliminates the burden of a learning curve for the procedure.
Also, his team typically does a robotic prostatectomy in less than two hours, while the national average for prostatectomy is about four hours. While he was at St. Joseph's Hospital in Atlanta a few years ago, Laungani determined the break-even volume for robotics to be about 270 robotic cases a year, and the cost came down to about $14,000 per operation, while open surgery remained at about $17,000. "Across the board everyone looks at the robot as a $1.5 million expense, but if you get the right surgeons who know how to use the tools, it can actually become a profitable investment," he says.
Here to stay
The Advisory Board, a consulting and technology company that advises hospitals in business planning, notes that despite the negative press and controversy, hospitals continue to embrace robotics. Rachel Klein, an Advisory Board consultant, says the average hospital with a da Vinci system probably does 50 to 75 robot-assisted prostatectomies a year. "Many more hysterectomies are done every year," she says.
Some hospitals use robotics to lure young surgeons, says Rachel Klein, a consultant at the Advisory Board Co. In some cases, use of the devices might lead to shorter hospital stays, offsetting the costs.
So hospitals are pressed to increase utilization of the surgical robot. "A hospital that bought the robot for prostatectomy now has extra time available when the robot is sitting there," Klein says. "The hospital surveys its physicians to determine who else would be interested, and in a lot of cases the gynecologists raise their hands."
Hospitals do have bottom-line reasons for warming to robotics, Klein says.
"Hospitals hope to offset the extra costs involved through savings from reduced blood loss with the robot and fewer complications," but that may not be enough to offset the per-procedure costs of disposable instruments. "The biggest way for hospitals to offset those costs is by reducing the length of stay."
Lure for young physicians
Klein has seen a change in thinking at hospitals embracing robotics. Where hospitals once acquired the robot to "keep up with the Joneses," she now sees hospitals using the robot to lure young surgeons. "Younger surgeons, particularly urologists and gynecologists, are being trained on the robot during their residency," she says.
Robotic surgery is here to stay, Makary says. "The future is going to bring more indications, and the technology will advance to a point where it will be a real tool for surgeons to have in their tray," he says. The question is: When will the medical evidence and quality of outcomes catch up?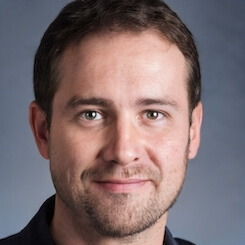 Paul Lendner ist ein praktizierender Experte im Bereich Gesundheit, Medizin und Fitness. Er schreibt bereits seit über 5 Jahren für das Managed Care Mag. Mit seinen Artikeln, die einen einzigartigen Expertenstatus nachweisen, liefert er unseren Lesern nicht nur Mehrwert, sondern auch Hilfestellung bei ihren Problemen.