Even at their best, parity laws make behavioral health care medicine's poor cousin. Integrating cognitive care into the rest of the system should be the goal—one that some insurers struggle to achieve.
It turns out we're doing mental health care all wrong, and we've been doing it wrong for decades. It also turns out there are flaws in the payment system that foster an inefficient and perhaps ineffective approach to caring for those with mental health and substance use problems. And, as with so many other problems in American health care, health plans and federal and state governments all need to reform payment and delivery for the situation to improve.
In the predominant form of care delivery today, mental health providers are separated from primary care physicians. Yet more than 80% of patients with behavioral health conditions first seek care in medical settings—and as a result, 60 to 70% of these patients get no treatment for their mental health disorders, notes Roger Kathol, MD, president of Cartesian Solutions, a consultancy near Minneapolis.
Matching this fragmented delivery system is an equally fragmented payment system, a legacy of the '90s push to control costs by carving out the management and payment of behavioral health care. Carve-outs often meant stingier coverage with high cost sharing, limits on visits, and special prior authorization requirements. Federal and state parity laws were supposed to address that problem by eliminating any differences between the coverage for mental health and other types of care. The implementation of parity, though, has been a grind—slow and prone to getting bogged down in details.
Besides, even at its best, parity can leave the actual delivery of mental health care stuck in a Plessy v. Ferguson stage of separate and—tragically, for those not getting the care they need—never fully equal.
Projected health care cost savings through effective integration
Annual cost impact of integration, billions
Source: Milliman, "Economic Impact of Integrated Medical-Behavioral Healthcare," 2014
Progressive provider organizations like Intermountain Healthcare are making good faith efforts to integrate mental health care into the rest of health care. The federal Substance Abuse and Mental Health Services Administration (SAMHSA) has given out grants of up to $500,000 annually to community mental health centers to integrate physical health care services, such as wellness programs, into their offerings. Medicaid programs—once backwaters but increasingly the laboratories for all kinds of health care innovation—are experimenting with better ways to coordinate physical and behavioral health. For example, last year, Florida became the first state to offer a Medicaid plan that is exclusively for people with serious mental illnesses such as schizophrenia. Isn't that segregation and a throwback to when health care for people with mental health problems was completely separate? The more optimistic view is that it will mean a focused approach that will combine physical and behavioral health care for people with serious psychiatric disorders.
Integration could save money
Eliminating the partition that separates physical and behavioral health might yield myriad clinical benefits, but it could also mean some major cost savings. Last year, Milliman actuaries prepared a report about the economics of integrating medical and behavioral health care for the American Psychiatric Association. They started with the premise, which is amply supported by research, that the medical costs of people with chronic medical conditions who also have behavioral health problems are much higher than the medical costs of those without behavioral health problems. By their reckoning, the layering of behavioral health problems on top of medical ones adds about $293 billion in health care costs for private payers, Medicaid, and Medicare. That's a tenth of all American health expenditures and is $30 billion more than all the money Americans spend on prescription drugs each year. Integrating behavioral health into the rest of health would slice $26 billion and $47 billion off that $293 billion (9 to 16%), according to Milliman's figuring.
PMPM health care costs by population and presence of behavioral conditions
*Totals for Medicare do not reflect pharmacy costs.
Abbreviations: MH=mental health, PMPM=per-member, per-month, SUD=substance use disorder, SPMI=severe and persistent mental illness
Source: Milliman, "Economic Impact of Integrated Medical-Behavioral Healthcare," 2014
Impact of behavioral comorbidities on PMPM in a commercial population
Source: Milliman, "Economic Impact of Integrated Medical-Behavioral Healthcare," 2014
This all sounds terrific, persuasive, even commonsensical. But at this point, integration straddles aspiration and reality, and the footprint in reality may be the smaller of the two. For one thing, providers who are working on integration note that there's a big difference between what they are trying to accomplish and merely co-locating services, even if co-location is a step in the right direction. "Just because you have mental health practitioners in clinics doesn't necessarily mean patients are getting team-based care that is centered on the whole person," says Brenda Reiss-Brennan, PhD, the mental health integration director for the primary care clinical program at Intermountain. When Rand researchers examined the results of the SAMHSA community health grant program, they gave it a faint-praise grade of "mixed success," noting the spotty results for getting people to participate in wellness programs and little improvement in obesity and smoking outcomes. The Medicaid experiments are impressive, but that's what they are—experiments. No one knows whether they will work.
"Just because you have mental health practitioners in clinics doesn't necessarily mean patients are getting team-based care that is centered on the whole person," says Brenda Reiss-Brennan, PhD, of Intermountain.
The hard truth is that integrating behavioral health will be an uphill battle against history, entrenched interests, and some legitimate skepticism that although integration sounds good, putting it into practice will be difficult.
In an article published last year in Health Affairs, David Mechanic, PhD, a prominent Rutgers medical sociologist, crafted an informative pocket-size history of behavioral health care in this country. Prior to the '50s, most Americans with serious mental health problems were taken care of at large public mental hospitals, often for extended periods—years, if not decades. By some accounts, the introduction of antipsychotic drugs like Thorazine made it possible for people to leave these hospitals. Mechanic, however, says that deinstitutionalization was made possible primarily because of Medicare, Medicaid, and other safety-net programs. Regardless of the reason, the number of people in public institutions fell drastically, with day-to-day care shifting to community settings and hospital care for people with serious problems shifting to general hospitals, often in specialized psychiatric units. As Mechanic notes, many experts and advocates for the mentally ill see this 50-year history of treating people in a community setting as a well-intentioned but woefully executed policy that has resulted in jails and prisons taking the place of those emptied mental hospitals.
Enter the carve-outs
From a pure payer perspective, deinstitutionalization became a budget-busting nightmare, so as managed care took off in the '80s, mental health care costs were a target. Many insurers elected to carve out mental health benefits and turn them over to separate companies. These companies, sporting NCQA and other kinds of accreditation, assembled networks of providers and used utilization review and case management methods to rein in costs. Strict utilization made some sense when government officials and others believed that mental health professionals were abusing the system and when practice patterns varied widely. "In one part of the country there were people who had depression who were hospitalized for two years. A similar person with that same diagnosis in another part of country might have been hospitalized for a couple of weeks or even treated as an outpatient," says Kathol, the Minneapolis-area consultant. Carve-outs did work, at least in a limited sense. From 1986 to 2005, spending on mental health and substance abuse treatment decreased from 9.3% of the nation's health bill to 7.3%. The catch is that although those costs were controlled, the effect on overall health care costs from carve-outs isn't clear. Milliman's analysis and other evidence suggest that it might have been a temporary, whack-a-mole kind of victory, with behavioral health costs popping up as added costs elsewhere in the health care system.
Problems with parity
One thing is clear: Carve-outs and restrictive utilization of mental health benefits engendered a backlash in the form of parity laws that are designed to erase any differences between coverage for behavioral health problems and other kinds of health problems. The first federal parity law was passed in 1996. A 2008 law plugged the holes in that law by prohibiting differences in treatment limits, cost sharing, and in- and out-of-network coverage, among other things. The ACA extended the 2008 law to health plans sold on the exchanges and also defined behavioral health as one of the essential health benefits that health plans must cover even if they are not sold on the exchanges.
But leveling behavioral health coverage with other health coverage only goes so far, and it still leaves obstacles to actually getting behavioral health care. For one thing, a disproportionate number of Americans with mental health problems are covered by Medicaid, and nothing in the parity laws say that Medicaid has to pay as much as other payers. Many behavioral health providers won't see people with Medicaid coverage because the reimbursement rates are too low, so Medicaid beneficiaries may be shut out of getting the care they need. The same is true for many Americans covered by private insurers that pay behavioral health providers at a low rate.
Partly because of managed care carve-outs, more than 90% of mental health providers practice in stand-alone mental health care settings, says Roger Kathol, MD, president of Cartesian Solutions.
In Kathol's view, promises to expand access by adding providers may not be fulfilled if the delivery of mental health is segregated, because so many people with mental health problems seek help in medical settings. "If you don't have payment and delivery in the medical sector where all the patients are, essentially it's like not providing mental health care," he says. Partly because of the managed care carve-outs, more than 90% of behavioral health care professionals today practice in standalone mental health care settings, according to Kathol. There is an argument from the carve-outs that managing mental health benefits separately doesn't preclude integrating the delivery of care (see "Don't Blame Carve-Outs" on the next page).
Some bright spots
Some providers and health plans are figuring out how to bring mental health and the rest of health care together—in ways that may pave the way for others. Reiss-Brennan, the mental health integration director at Intermountain, says that insurer has been providing integrated, team-based mental health care for more than 15 years. It started with one clinic and now is in place in all primary care and some specialty clinics, including those for internal medicine, family practice, pediatrics, and obstetrics and gynecology.
Each team member is responsible for caring for the patients' mental health conditions, including the practice's support staff, nurse care managers, mental health specialists, and any professionals who are available for referrals in the community, she says. The primary care doctor leads the team. Most patients, such as those with mild depression, are treated in the primary care setting. Those with more complex mental illnesses get additional collaborative treatment from a mental health specialist and support from the nurse case manager. Those with the most severe mental illness shift to a high level of specialist care.
Reiss-Brennan's research has shown that integrated care gets checkmarks in both the quality and cost columns. In a study published in the Journal of Healthcare Management, Reiss-Brennan reported that the annual cost of taking care of a patient in an integrated mental health care setting was $667 less, on average, than the annual cost of care for a patient treated in nonintegrated settings. This study was published in 2010, so the data are getting old, but the program has been enhanced by Intermountain's patient-centered medical home efforts. Reiss-Brennan says Intermountain is planning to publish more recent data soon that will take into account the medical home organization and other changes in the way care is delivered.
Integrating mental health services into primary care was a natural extension of Intermountain's culture of learning and quality improvement, says Reiss-Brennan. "Our primary care physicians asked us, 'What do we do about all the depression and substance abuse and domestic violence patients we see in our practice?'" she says. The answer was to organize teams around primary care doctors that included mental health providers and to standardize work processes for behavioral health care, just as health plans and providers already do for patients with diabetes and asthma. The difference-maker is that mental health professionals are part of the primary care team and are not simply located within the practice.
Despite its success with this model, Intermountain still struggles to integrate financing for mental health. "We still have fee-for-service payment, and because mental health care is carved out, treatment for some mental health conditions is not paid for," says Reiss-Brennan. Global payment would be more appropriate for health plans seeking to integrate mental health and primary care, she adds.
Global payment for the whole person
One health plan testing a global payment model for integrating mental health care into primary care is Rocky Mountain Health Plans in Grand Junction, Colo. For the past three years, 10 practices have been testing ways to integrate mental health and primary care. These practices include small independent primary care groups, large multispecialty groups, federally qualified health centers, and pediatric groups—and they serve a range of patients, including those covered by Medicaid, according to Patrick Gordon, the plan's associate director.
Currently, the global payment covers costs for behavioral health and primary care, including personnel costs, information systems, infrastructure, and a budget for team-based care. "Our payment system allows the practices to hire or contract with their own behavioral health providers and to chart in their existing medical records in a fully integrated, team-based model of care," says Gordon. "In this way, the primary care practice owns the behavioral health resources and is accountable for patient and population outcomes."
This year, researchers from the University of Colorado are working with Milliman's consultants to evaluate whether the program has cut costs and improved quality. So far, the costs of care in the practices where behavioral health care is integrated are running about 2% to 4% lower than the network average, says Gordon. Is that decrease the result of behavioral health integration or just a happy accident? Gordon hopes the Milliman and university researchers will provide an answer.
For systems that integrate primary care with behavioral health services, the secret sauce is making the specialist part of the care team—and not just co-locating in the primary care practice.
Group Health in Seattle is also pushing ahead with behavioral health integration by embedding behavioral health specialists in primary care medical homes, says Larry Marx, MD, medical director for behavioral health support services. When a patient arrives for care, the office staff administers the PHQ-9, a depression screen. This model of care is being tested in three medical centers. Depending on how it works, it may be expanded throughout the Group Health system.
Group Health's approach to integration is to embed behavioral health specialists in primary care medical homes, says Larry Marx, MD, the plan's medical director for behavioral health support services.
Like Reiss-Brennan at Intermountain, Marx makes a point of drawing a sharp line between co-location and team-based, integrated care. "The challenge we're facing is that we want to move in the direction of an integrated model of care, but we have the typical barriers that other health plans face including the financial barriers involved in trying to deliver integrated care when behavioral health management is carved out," Marx explains.
Breaking through the financial barriers requires new payment models, according to Reiss-Brennan. Fee for service does not foster team-based care. "You need some form of global payment to incentivize practices to support the whole patient," she says. Financial incentives for hitting quality targets are also needed. "The concepts are still being sorted out in terms of the savings and the risk sharing," notes Reiss-Brennan, "but when we do that, then we will be caring for the whole person. That's the goal."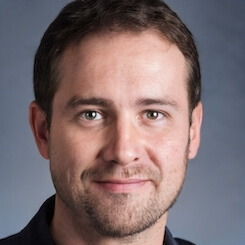 Paul Lendner ist ein praktizierender Experte im Bereich Gesundheit, Medizin und Fitness. Er schreibt bereits seit über 5 Jahren für das Managed Care Mag. Mit seinen Artikeln, die einen einzigartigen Expertenstatus nachweisen, liefert er unseren Lesern nicht nur Mehrwert, sondern auch Hilfestellung bei ihren Problemen.