CMS will test incentives for ambulance providers and dispatchers to keep nonemergent patients out of the ED. Limited experience shows it works.
Overcrowding in the ED is so well documented, it veers on the edge of cliché. And just as there is no single reason for the congestion in America's EDs, there is no single solution for it, either. What is certain, however, is that ED visits account for 48% of all hospital-associated visits in the United States—and a good portion of those who pass through the ED doors don't need to be there.
Now, CMS wants to chip away at the problem. Of the 137 million ED visits in 2015, 15% arrived by ambulance after a 911 call. Next year, CMS will test incentives to avoid unnecessary ambulance transports to the ED. The Emergency Triage, Treat, and Transport, or ET3, pilot would empower EMS crews to treat patients at the scene of a call (sometimes with the help of telehealth) or take a patient to an alternative site like an urgent care facility or a doctor's office. Along the way, CMS thinks Medicare can save more than $560 million per year by avoiding unnecessary ED care.
Medicare payment policy contributes to the problem of ED overcrowding. Today, CMS pays ambulance companies only for transports to a hospital. Under ET3, payment for basic life support would be extended to onsite care or transportation to an alternative destination. Payment would be tied to as-yet undefined quality metrics, with participants eligible to receive a performance bonus of up to 5%. Ambulance suppliers and providers will be invited to apply this summer, grant opportunities for entities with authority over 911 dispatches will be announced in the fall, and the five-year demonstration goes live in January.
Where to?
A 2013 white paper by the U.S. Department of Transportation and HHS estimated that more than 3,000 ED transports a day could safely be diverted to another site of care. At the heart of that assumption is the existence of an effective triage plan, which ET3 applicants will be required to develop. A handful of innovative examples exist across the United States.
Providers "come to us and say, 'we would like to be a part of your alternative destination program,'" says Adam Heinz, director of the Regional EMS Authority (REMSA) in Washoe County, Nev. That starts the conversation rolling.
In Washoe County, Nev., which includes Reno, dispatchers for the Regional EMS Authority (REMSA) use an evidence-based algorithm to establish the acuity of a 911 call. A low-acuity call might be triaged to REMSA's Nurse Healthline to determine the right level of care. "So, if someone were to call and say 'I have this rash, I don't have shortness of breath, it wasn't acute onset, I don't have any history of a severe allergic reaction,' that likely would fit into that category," says Adam Heinz, REMSA's director of clinical communications.
About 10% of the 73,000 911 calls that REMSA fields each year are eligible for triage. It takes between two and five minutes to make that determination—but even as that call is unfolding, an ambulance is on the way. "When we pick up the phone, we don't know if someone is experiencing an emergency, so we treat every caller as if they are," says Heinz. "We don't delay sending a resource, but we will cancel it once a nurse accepts their care." A caller must consent to the nurse triage before the ambulance is canceled.
REMSA's Nurse Healthline operates in concert with its alternative destination transport program, in which paramedics arriving at the scene assess whether a patient should be taken to the ED, an urgent care center, or a mental health facility. When appropriate, REMSA also sends "community paramedics" to patients' homes to perform lab tests and other tasks and help to improve transitions from hospital to home.
Emergency services elsewhere are also trying to figure out new, less expensive ways of dealing with low-acuity 911 callers. In Baltimore, for example, the fire department and the University of Maryland Medical Center have started a program called Minor Definitive Care Now. People with minor problems can be treated at the scene by a nurse practitioner or physician and a fire department paramedic. The program is still in its early days. According to a report by the program, in its first 35 days, just 14 calls were deemed suitable for the new service and seven people refused care at the scene, leaving just seven who were treated on the spot.
In the early 2000s, San Francisco struggled with a 10-fold increase in ED diversion rates, fueled not by medical but social ills. One of every five ED visits was from homeless individuals with severe substance abuse disorders, and 75% of high ambulance utilizers—people who were picked up four or more times a month—were those with chronic public intoxication. In response, the city established a sobering center—an ED alternative for people recovering from acute intoxication—as well as protocols for first responders to bring them there.
San Francisco's protocol includes objective criteria, such as vital signs, bleeding, and signs of hematoma or coma, plus evidence of alcohol intoxication. But a certain amount of subjectivity can creep into the decision making.
"The reality is that if the person has something else going on, you're not going to be able to tell until the intoxication goes away a little bit," says Shannon Smith-Bernardin, president and CEO of the National Sobering Collaborative.
"If a person looks dirty or homeless—and I'm saying this not from my opinion, but I've heard it from people—[it may be] 'ah, he's drunk. Let's take him to the sobering center,'" says Shannon Smith-Bernardin, former deputy director of the San Francisco Sobering Center. In a scenario like this, there's always a small chance of a missed diagnosis if paramedics perform just a cursory assessment and decide, "OK, this person's fine." Similarly, she adds, "a first responder might see the same guy 16 times in a month, and if nothing's been wrong the other 15 times, [the assumption may be] he's probably fine now also."
That, she says, is where the sobering center provides an important backstop—reassessing clients upon arrival and monitoring them during their stay. "The reality is that if the person has something else going on, you're not going to be able to tell until the intoxication goes away a little bit."
If you build it, will they come?
The workflow at the sobering center exemplifies another important aspect of making ET3 work: To avoid unnecessary transports to the ED, medically viable options have to exist.
Given the high rate of alcohol-related ED use (10% of all visits nationally, according to a 2012 paper in the Journal of Studies on Alcohol and Drugs), municipalities are increasingly interested in sobering centers. Smith-Bernardin, now president and CEO of the National Sobering Collaborative, consults with cities on where the need lies and whether referring providers are likely to buy in—a key determinant of success.
Smith-Bernardin estimates there are about 40 sobering centers nationwide. They range from the very basic, in which a client gets a mattress to sleep on ("these are the ones I would not qualify as appropriate for ED diversion," she says) to medically based facilities like that in San Francisco, staffed around the clock by advanced nurses. In a pilot in Los Angeles, a sobering center is paired with a dedicated ambulance that the fire department calls a "sober unit." Austin, Texas, created a sobering center—not with the homeless in mind, but in response to the amount of collegiate-, festival-, and football-inspired binge drinking that takes place in the city.
In Nevada, REMSA's three-part program was established through a CMMI Health Care Innovation Award (HCIA) grant in 2013. During the grant period, 16 facilities, including both of the county's federally qualified health centers, two mental health centers, a detox center, and urgent care facilities, participated in the alternative destination transport arm. After the grant expired in 2016, provider participation has depended on funding and a destination's capacity and willingness to receive patients.
"People come to us and say, 'we would like to be a part of your alternative destination program,'" says Heinz. "It may be a specialty orthopedic clinic, which is becoming big in this area. So we say, 'let's talk. You need to see the minor orthopedic injuries, lacerations, and medication refills. In addition, we need you to be open during these times. And finally, we need you to take these payers. We need you to be able to serve some of these patients who likely are underserved in other areas—Medicare patients, Medicaid patients.'"
"It has taken three years to work through three interventions with multiple insurers, state Medicaid, and Medicare," says Brenda Staffan, REMSA's COO for integrated services. "And we still have more work to do to finish building out reimbursement."
Heinz's comment indicates that participation in an alternative destination program is also dependent on payer willingness. CMS recognizes this, too, encouraging ET3 applicants to partner with other payers in their regions. According to Brenda Staffan, REMSA's COO for integrated services, Nevada Medicaid pays for REMSA's community paramedicine and alternative destination transport programs. Among regional commercial payers, Hometown Health covers both of those services and the Nurse Healthline, while Prominence Health pays for two of the three. "And now, ET3 provides a path for Medicare," she says.
"It has taken three years to work through three interventions with multiple insurers, state Medicaid, and Medicare. And we still have more work to do to finish building out reimbursement," adds Staffan, who joined REMSA to administer the HCIA grant program. Staffan has been at this for a while; she previously served on the National EMS Advisory Council, where she was instrumental in the development of a 2012 report that recommended that Medicare adopt an alternative reimbursement method for ambulance transports.
Will it work?
Dispatching authorities that apply for ET3 grants may choose to use the money to incentivize clinic-based participants (physician offices, for instance, might require a higher fee to accept unscheduled patients), and the amount of these incentives would likely have a bearing on both a provider's willingness to participate and total cost savings. Those may be caveats to consider, but on the whole, health care systems and ACOs may find the prospect of lower overall costs and higher patient satisfaction appealing enough to jump in. In its three-year demonstration period, REMSA saved CMS $9.6 million.
Moreover, ET3 offers the promise of navigating unmanaged patients to primary care and social services that are far less costly than an ED.
"One of the main purposes of the sobering center, especially for folks with substance abuse disorders, is that we are trying to get them connected to all the services that are available," says Smith-Bernardin. "In many cities, the sobering centers are starting to serve as a hub for individuals with chronic intoxication."
Smith-Bernardin estimates that the cost of operating the San Francisco Sobering Center for a day is roughly equivalent to a single ambulance ride and ED visit. At REMSA, Staffan figures there is a return on investment of 300%, given that "we're saving an ED visit that averages about $1,200 in Washoe County for an ambulance transport that's about $375."
Not to mention that REMSA's ambulance "turn time"—time spent at the destination before an ambulance is placed back in service—was about half at alternative destinations (approximately 15 minutes) of what it typically is at the hospital.
Low 'repatriation' rate
As with any value-based initiative, tracking effectiveness is critical. The quality measure REMSA was accountable for under the HCIA grant was repatriation rate, which refers to retransporting a patient from an alternative destination to the ED.
Over the grant period, REMSA's repatriation rate was 4.7% of 1,500 transports to alternative locations. "Ninety-five percent of the time, the paramedics in the field made the right destination decision," says Staffan. Most repatriation transports occurred for reasons unrelated to circumstances at the time of the call—for instance, the patient changed his mind and asked to go to the ED.
Smith-Bernardin and colleagues published similar numbers in Annals of Emergency Medicine (in press, published online March 26). Over a three-year period ending June 2016, the sobering center received more than 11,000 visits, 35% of which arrived under the city's triage protocol. Overall, 4.4% of visits required secondary transport to the ED, and of those brought to the center under the triage protocol, only 3.7% required repatriation. With no known research in this area, she says, this study sets a benchmark for what "good" may well look like.
"Even when we've had staffing changes, when there was a protocol change, that 3% to 4% has been stable" for 16 years, says Smith-Bernardin. "That just seems to be the number."
UP NEXT
OUR YEARLONG LOOK: EMERGENCY CARE EXAMINED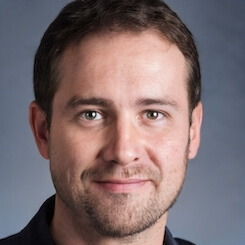 Paul Lendner ist ein praktizierender Experte im Bereich Gesundheit, Medizin und Fitness. Er schreibt bereits seit über 5 Jahren für das Managed Care Mag. Mit seinen Artikeln, die einen einzigartigen Expertenstatus nachweisen, liefert er unseren Lesern nicht nur Mehrwert, sondern auch Hilfestellung bei ihren Problemen.