It is a heroic part of the American health system. Lives are saved, the dire consequences avoided. But the air ambulance industry is consolidating, prices are soaring, and insurers and providers continually fight over network issues. One consequence: Surprise billing that leaves patients owing tens of thousands of dollars.
The news has been replete with anecdotes about people suffering medical emergencies in rural places and needing to be airlifted out, and later facing gigantic bills for the helicopter transport to a hospital. A North Dakota woman who had a bad spill from a horseback ride owed $41,000. A Massachusetts woman received a jaw-dropping $474,725 bill for a medical Learjet ride from Kansas, where she got sick while attending a family wedding, back to Boston.
Surprise balance billing for out-of-network medical services is nothing new, but there's something about the air ambulance surprise bills that has captured the public's attention, along with legislators' interest. Not only are the circumstances in which someone urgently needs airlifting to medical care dire and dramatic; now, paying the bill that comes after can be nearly as frightening.
Like most aspects of the health care system, this problem bristles with complexity and political finger pointing. The provider-versus-insurer circular debate spins harder than ever: Providers charge too much, say insurers. Insurers pay too little, say providers.
The air ambulance industry's reputation as purveyors of heroic rescues has entered a cloud because of its rapid expansion and billing. Critics say a relatively new cohort of for-profit operators are taking advantage of people in desperate circumstances, while the companies counter that insurers are knowingly stingy with in-network contracting, so patients recovering from a medical emergency end up being stuck with enormous bills that insurers should be covering.
Industry is consolidating
The air ambulance industry has grown quickly, from 545 helicopters in 2003 to 1,045 in 2015, according to a 2017 Consumers Union report. (Air ambulances can be either helicopters or fixed-wing aircraft). Some of the air ambulance services are owned or controlled by hospitals or government agencies. But an increasing proportion are owned and operated by private companies. Since 2002, a Consumers Union report said, for-profit operators have gone from operating a small fraction of the air ambulance helicopters to controlling a majority of them. A 2017 Government Accountability Office study reported that two thirds of the nation's air ambulances are owned by three for-profit providers: Air Methods, Air Medical Group Holdings, and PHI Air Medical.
The industry has changed for a couple of reasons, explained Consumers Union and GAO. The closure of rural hospitals and clinics means the distances to emergent care are longer. A helicopter flying at 150 miles per hour is going to get the patient there a lot faster than a ground-transportation ambulance. Meanwhile, the for-profit operators have been consolidating furiously, fueled by private equity investment. Private capital and its need for handsome profit margins are pushing up prices, say critics.
Prices have gone up with the industry's expansion, according to the 2017 GAO report; it said the median price for helicopter air ambulance service doubled from 2010 to 2014, going from about $15,000 to about $30,000. Medicare paid a median of $6,502 for each transport in 2014. But some patients are ending up with much bigger bills because they were transported by a service with no network contract with the insurer.
Air ambulance prices keep going up
Financial burden to payers going up as well
Source: Government Accountability Office, July 2017
When the Missouri Department of Insurance analyzed data for 2017, it found that the average out-of-pocket bill for an air ambulance patient was $20,000. The department found many of the air ambulance services were out of network; unfortunately, there are no national-level data on in-network versus out-of-network services.
The transport companies often complain that insurers are not inviting them into health plan networks or failing to offer reimbursement that covers their costs.
Like ground-transportation ambulance services, air ambulance providers lean on private payers to make up for low reimbursement from public payers, according to the Missouri report. Medicaid paid, on average, $2,253 for an air ambulance trip. Medicare reimbursed between $3,386 and $6,404; meanwhile, the ambulance services charge private health insurers an average of $41,321, and insurers paid an average amount of $23,087.
The actual cost of transport is probably somewhere in the middle of those averages. Keeping a single air ambulance helicopter ready 24 hours a day requires 13 people—four pilots, four nurses, four paramedics, and a mechanic, a big national operator told GAO. The agency said based on cost figures from eight air transport providers, the average cost per flight in 2016 ranged from $6,000 to $13,000. A report by the Association of Air Medical Services (AAMS) pegged the per-flight cost in 2015 at $10,199.
Pointing to anecdotes in which patients are seeing balance bills of tens of thousands of dollars, Consumers Union argues that private air ambulance firms are engaging in price gouging. "The result is a highly competitive atmosphere where for-profit air ambulance companies can essentially charge whatever they want," the organization concluded.
The industry sees it differently, of course. Air Methods, which operates in 48 states, argues air ambulance services are being squeezed by an eroding rural health care system and inadequate recognition by both public and private payers of the costs of flight and medical staff—and maintaining helicopters themselves. The firm complains that insurers ask for preauthorization of flights, something that is often impossible in an emergency situation. "A typical scenario is that a patient is wheeled from the ambulance at a rural hospital straight to our helicopter … and taken to a Level One trauma center," Air Methods executive Chris Myers told Aviation International News. He said the company is working with private insurers to get into health plan networks with a goal of having half of its total service area covered by contracts by the end of 2019.
Regulation thwarted
State regulators and legislators, responding to consumers burdened by giant surprise bills for helicopter rides, have tried to address the problem in various ways by, for example, outlawing balance billing and requiring price and health plan status transparency. But the air ambulance companies have sued, and the courts have overturned the rules because they are preempted by broad language in the Airline Deregulation Act.
West Virginia lawmakers in 2016 approved a cap on what its employee health plan and workers compensation program would pay for air ambulance rides, but an ambulance firm successfully challenged the law in court citing the federal preemption. In North Dakota, lawmakers' attempt to protect consumers from surprise air ambulance bills by outlawing balance billing was stymied by a judge who also cited the federal law's preemption. The court left in place a requirement that hospitals inform patients in nonemergency situations about which air ambulance services are in-network for their insurance, as well as another law prohibiting the sale of air ambulance service subscriptions. Similar scenarios of lawmakers' unsuccessful attempts to enact balance billing laws have taken place in North Carolina, Texas, and Wyoming when air ambulance providers fought back in court, Bloomberg reported.
Surplus pushes up price
The problem, some say, is that there are now too many air ambulances, which—counter to traditional supply-and-demand economic theory—is driving prices up. A trio of academics wrote a January commentary for Stat arguing that opaque pricing allows for a feedback loop in the air ambulance industry, feeding higher prices, which then promote investment in the sector. "When market prices are absent or hidden, providers can charge whatever they want, and private equity follows the lucrative opportunity," wrote Stanford medical professor Kevin Schulman, MD, Stanford health policy researcher Arnold Milstein, and law professor Barak Richman.
At the same time, there is a glaring lack of solid evidence about whether markets are, in fact, oversaturated and, if they are, the reasons for it. The 2017 GAO report cited this lack of data and called on the Department of Transportation to work harder at analyzing air medical transport markets.
Schulman and his coauthors see the air ambulance costs as just another example of out-of-network, surprise billing. Their solution is price transparency because, in many cases, patients can weigh the cost of an air ambulance against ground transportation or a less-expensive air ambulance. "Price disclosure will help consumers for the reported 70% of the market that is attributed to nonurgent transport services," Schulman said in response to emailed questions from Managed Care.
When surprise bills happen, they argue, there should be a common mechanism for negotiating a fair price.
In a response to the Stat commentary, Richard Sherlock, the president and CEO of the Association of Air Medical Services, said the academics mistakenly place the blame for the air transport problem on providers while ignoring the role of insurers. "Increasingly, insurers are denying claims for life-saving care," Sherlock wrote. By leaving air transport agencies out of their networks or denying the medical necessity of a transport, insurers are making air medical transport unsustainable, Sherlock argued.
"Emergencies aren't elective, and neither is an air ambulance deploying to the scene of an accident or a hospital. Air medical providers only go when they are called," he said.
Sherlock also made the familiar argument about high prices compensating for low Medicare and Medicaid reimbursement.
Meanwhile, there might be some movement in Congress for reforming the Airline Deregulation Act. Then-Sen. Claire McCaskill, a Missouri Democrat, introduced a bill in May 2018 (S2812) that would provide oversight over billing practices and establish a complaint hotline for consumers.
The industry supports a separate bill (HR 3378) that would increase Medicare reimbursement for air medical transport—a move it sees as "the only lasting solution" to the problem. "We believe this Medicare reform effort, focused on both transparency and sustainability, provides a critical step in solving for issues related to timely access to advanced health care for millions of Americans," the AAMS said in response to questions from Managed Care.
It's no panacea
America's Health Insurance Plans, the health insurer's trade group, disagrees. "Unfortunately, HR 3378 will do nothing to protect patients from receiving astronomical and unjustified bills from air ambulance providers," AHIP said in response to emailed questions. "The bill does not require air ambulances to disclose how they evaluated the market and there is no oversight to ensure these companies are not inflating costs to pad their bottom line."
At the same time, the Department of Transportation is pulling together an advisory group on the problem, as required under FAA reauthorization legislation approved in late 2018. The group's charge is to discuss measures to increase price transparency, improvements to consumer education about air transport insurance coverage, and protections from surprise charges.
---
Our most popular topics on Managedcaremag.com
---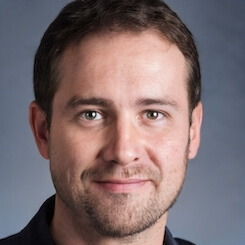 Paul Lendner ist ein praktizierender Experte im Bereich Gesundheit, Medizin und Fitness. Er schreibt bereits seit über 5 Jahren für das Managed Care Mag. Mit seinen Artikeln, die einen einzigartigen Expertenstatus nachweisen, liefert er unseren Lesern nicht nur Mehrwert, sondern auch Hilfestellung bei ihren Problemen.