The contract between UPMC Health Plan and AstraZeneca will help the brand-name antiplatelet drug compete against generic versions of Plavix by lowering the copay to $10.
As the Trump administration attempts to lower drug prices for Americans, a health insurer and a drugmaker are making their own attempt to solve the problem by adjusting the discounts that a Medicare Part D plan will receive for a medication based on how patients respond.
Outcomes-based deals are hardly new. But this one for Brilinta (ticagrelor) has a unusual twist—patient out-of-pocket costs automatically drop.
Brilinta is an antiplatelet drug sold by AstraZeneca. Other brand-name antiplatelet medications include Plavix (clopidogrel) and Effient (prasugrel), and aspirin is the standby agent. Patients who have had a heart attack take antiplatelet drugs to reduce the chances of a repeat occurrence, but adherence is a problem.
The outcomes-based contract for Brilinta is between UPMC Health Plan, the 3.5-million member health insurance arm of the giant UPMC health care system in Pittsburgh, and AstraZeneca. Under the contract, which was announced in January and went into effect a few weeks ago, UPMC gets a discount if a patient on Brilinta has a heart attack or stroke during the first year after starting the drug. The novel sweetener in the deal is that UPMC will lower the monthly copay for Brilinta from $45 to $10, which means the patient cost for the brand-name drug will be about the same as it is for generic Plavix.
This contract marks the first time that a health plan and a drugmaker have negotiated copays as part of an outcomes-based contract. While this is just one contract that has yet to be duplicated, deals like this one hold promise for accomplishing a key Trump administration goal—reducing what patients pay at the pharmacy counter.
AstraZeneca was quick to focus attention on the copay and shift the conversation away from list price—which is a contentious issue in the larger debate over pricing—to demonstrate there are ways to lower the cost to the overall health care system. "This is a novel agreement," crowed Rick Suarez, senior vice president of market access at AstraZeneca. The deal also gives AstraZeneca a chance to compete with a less-expensive generic drug and wring some extra revenue out of Brilinta before a key patent on the drug expires in 2024.
UPMC officials say the lower copay was a secondary issue for them—at least initially.
"The motivation wasn't actually the total cost of care, but improving cardiovascular outcomes," says Bernie Good, MD, senior medical director for the Center for Value-Based Pharmacy Initiatives, which is part of the UPMC Center for High-Value Health Care.
"However," says Good, "the copay issue tends to be greatest in the Medicare population because they don't have access to drug coupons. And we heard from cardiologists that Medicare patients who they thought would benefit from Brilinta got stuck on the copay issue. So that was the other thing we focused on." Some recent research has cast some doubts about the relationship of copays, adherence, and outcomes (see "Modest, at Best: The Effect of Getting Rid of Copays for Antiplatelet Drugs," next page).
UPMC worked with its clinicians and academics to determine which outcomes to measure and what adjustments to the formulary should be made. The health plan also surveyed patients to ensure that the agreement reflects their priorities. About 800 UPMC Health Plan members currently take Brilinta.
But is this contract a good deal for Medicare?
The program currently pays about $375 a month for Brilinta and just $3 for generic Plavix, although prices can vary depending upon health plan and pharmacy, according to the Medicare Drug Finder. That is a huge price difference, which translates into a much higher cost for Medicare. The UPMC–AstraZeneca contract might offset at least some of that higher cost if Medicare were to get a share of the rebate that AstraZeneca pays UPMC. And if Brilinta does reduce the number of heart attacks, the program might realize some savings from avoided hospitalizations and other medical services.
A one-off deal?
Say this contract works to the benefit of everyone involved—including the patients. There's still some question whether it can be replicated.
As an integrated system that is both a payer and a provider, UPMC can create data systems and analytics to track patients over time. UPMC also serves a distinct geographic area.
UPMC's Good says other drugmakers have yet to contact him about contracts that would resemble the one that UPMC has with AstraZeneca.
"You have to know everything about the patients—all the primary medical data and clinical info—that you can use to make informed assessments about getting a good outcome or not," explains Randy Vogenberg, a principal at the Institute for Integrated Healthcare, a consulting and research firm that specializes in health plan benefit designs. Vogenberg is on Managed Care's editorial advisory board.
"It's a good idea, but I'm not sure it's going to take off," he continued. "The goal is a good one, because it aligns the interests of different stakeholders. What makes it difficult to replicate is you need all the pieces to align those interests properly. It may work in the Part D population, but in the commercial sector the insurance rules are different when you talk about risk. So I see this as a research exercise."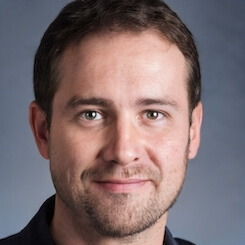 Paul Lendner ist ein praktizierender Experte im Bereich Gesundheit, Medizin und Fitness. Er schreibt bereits seit über 5 Jahren für das Managed Care Mag. Mit seinen Artikeln, die einen einzigartigen Expertenstatus nachweisen, liefert er unseren Lesern nicht nur Mehrwert, sondern auch Hilfestellung bei ihren Problemen.