They are touted as an alternative to emergency departments. Private companies are seeing an opportunity. But are urgent care centers meeting a demand or creating one?
Floor-to-ceiling windows line three sides of the glass and steel front of one of the newest urgent care centers in Massachusetts. In the resort town of Falmouth (winter population of 30,000 but almost three times as many in the summer), ConvenientMD opened the latest of its 15 urgent care centers in New England.
On one of Falmouth's busiest streets, ConvenientMD built this two-story structure last year, replacing a former BP filling station. One day in late February, the waiting room was empty except for three long couches and dozens of black fabric and steel-legged chairs against the windows. Inside is a suite of 15 rooms, two each for triage and procedures, eight for exams, and one for patients requiring IVs. It also has an X-ray room and an area to run routine clinical laboratory tests.
A far cry from a crowded hospital emergency department, it's a spotless and shiny example of urgent care, a growing presence in the American health care system with a middle-ground price point: below what hospitals charge patients for an ED visit but perhaps just a bit higher than what a physician might charge for last-minute walk-in care.
Max Puyanic, CEO of ConvenientMD, says the average charge in its 15 facilities in New England is $150. Most patients are insured and hand over a copay and a fee for ancillary services. On average, insured patients have out-of-pocket costs of $60 or less and rarely pay more than $250 for a visit, he says.
8 to 8
Since 2013, the privately held company has opened nine such centers in New Hampshire and three each in Maine and Massachusetts. In the coming months, it plans to open 11 more. Each is open from 8 a.m. to 8 p.m. every day of the year except Thanksgiving and Christmas.
Puyanic views the Falmouth facility as a calculated risk. It's located less than a mile from two other urgent care centers and less than a mile and a half from Falmouth Hospital. "We chose Falmouth because it has very high ED utilization per capita," he says. "It also has a low number of PCPs per capita, which contributes to high ED volume."
ConvenientMD is among a growing number of urgent care centers in the country owned by private companies. According to an annual report from the Urgent Care Association (UCA), private companies now own 39% of the urgent care centers in the country. The next large group are joint ventures with a hospital (16%), followed by hospital-owned centers (15%), and those owned by physician groups (14%).
Surging ahead
Urgent Care Association surveys show a 44% growth in the number of urgent care centers since 2013.
Source: Urgent Care Association, 2018 survey responses, March 2019
What's driving the numbers
The appetite for convenience and health insurers' need to provide members with access to primary care and, of course, the drive for cost control, are among the factors driving up the number of urgent care centers. As of November 2018, there were 8,774 such centers in the United States, up 8% from 8,125 in 2017, according to the UCA report. Although they are not exclusively for people with insurance, just under half (47%) of the patients seen in urgent care centers are covered by commercial insurance, according to the UCA survey, and a quarter (27%) are covered by either Medicare or Medicaid.
Urgent care "really is a great connector because the number one referral that we make is to primary care or into a medical home," says Laurel Stoimenoff, CEO of the Urgent Care Association.
About a third of the patients visiting urgent care centers have no primary care physicians, says UCA CEO Laurel Stoimenoff. "For that reason, urgent care really is a great connector because the number one referral we make is to primary care or into a medical home."
It's ironic that a lack of access to primary care is fostering such growth given that UCA traces the birth of urgent care to PCPs themselves. "Urgent care centers emerged largely as a physician or physician-group strategy," UCA says in its 2018 industry report. In 2008, physicians owned 54.1% of urgent care centers and hospitals had 24.8% of the total. Six years later, the two owned about an equal share of the market when physicians had 40% and hospitals 37%, according to those who responded to a UCA member survey.
Hospitals fear loss of revenue
Hospitals have scrambled to get into urgent care centers to prevent their insured patients from leaking away to alternative sites of care, comments Ateev Mehrotra, MD, an associate professor of health care policy and medicine at Harvard Medical School. "Why should hospitals let their patients go elsewhere for care?" he asks. Fearing the loss of revenue is an important factor, but also hospitals want to keep these patients so they can retain patients' electronic health record data. If patients get care elsewhere, those records could be lost. "That's really a quality concern, but it's an important one," he says.
Potentially lucrative
Owning urgent care centers helps hospitals and health systems such as Dignity Health, HCA, Aurora Health, and Intermountain Health attract patients they might otherwise lose, notes Mehrotra, who is also a member of Managed Care's Editorial Advisory Board. In recent years, hospitals have spent freely to acquire physician practices. Now, by opening urgent care centers, hospitals and health systems can steer patients who lack primary care physicians to those recently acquired practices, Mehrotra explains.
The UC, ED lines crossed
Urgent care visits for low-acuity conditions overtook ED visits for those conditions in 2012.
Source: Poon SJ et al., JAMA Internal Medicine, October 2018
Health insurers also are getting into urgent care. One reason UnitedHealth Group's Optum division acquired DaVita Medical Group two years ago was to gain access to its 35 urgent care centers. In 2015, Optum purchased MedExpress Urgent Care, which runs 250 centers in 20 states.
According to UCA, private-equity investors are getting involved, an indication that urgent care is a potentially lucrative business. In an article last year in Forbes, Bain & Company reported that private equity was making its way into retail health centers, which it defined as urgent care, dental centers, and physical therapy outlets.
Insurers are definitely interested
Insurers, of course, have a dog in this fight—they don't want to pour money into ED costs—and some are helping members consider options to the expensive emergency department care. Katherine Dallow, the vice president of clinical programs and strategy for Blue Cross Blue Shield of Massachusetts, notes that both the BCBSMA website and smartphone app list emergency department alternatives, including urgent care centers. BCBSMA tells members they should go to the nearest ER if their condition is life-threatening. "However, for other situations, including urgent care, you have options that can save you time and money," the website says.
Among five listed options, the first is to call the toll-free nurse hotline. The price category of the next four is indicated with dollar signs in the same way that restaurant guides show how expensive a restaurant is. The BCBSMA website also instructs members about the types of medical problems each service can deal with. Video visits (aka telehealth), which have a two dollar sign ranking ($$), are for back pain, cough, diarrhea, or respiratory and sinus infections, among other ailments. BCBSMA says "limited-service clinics" (aka retail clinics), which also get a $$ cost ranking, are for those who have a cold or flu, bronchitis, sore throat, gout, or strep throat. Urgent care is categorized at a $$$ price and is for members who have broken bones (presumably minor fractures), minor burns, and other minor injuries or who need X-rays or lab tests. Last and the most expensive is the ED ($$$$$$). The BCBSMA website says the ED should be reserved for those needing "full hospital service for severe symptoms that could seriously jeopardize your health or the health of another (including an unborn child)."
The UC patient payer mix
Almost half of the patients seen in urgent care centers in 2017 were covered by commercial insurance.
Source: Urgent Care Association, 2018 survey responses, March 2019
Urgent care is coming on strong as patients and payers struggle with the escalating cost of emergency department care. According to the Health Care Cost Institute (HCCI), from 2012 to 2016, the cost of an outpatient ER visit rose 31% to $1,917. During the same period, ER use increased by 2%, or about four visits per 1,000 insured individuals. "The price increase, in combination with the slight increase in use, drove 40% of the increase in total outpatient spending between 2012 and 2016," said an HCCI report issued in January 2018.
A different study painted a different (and brighter) picture for insurers worried about ED costs. In October, Mehrotra and other researchers reported results in JAMA Internal Medicine showing that ED visits for low-acuity conditions (such as bronchitis, urinary tract infection, rash, and muscle strains) decreased by 36% from 2008 through 2015. Over those same eight years, visits to non-ED sites (urgent care, retail clinics, and telemedicine) increased by 140%. The use of urgent care rose by only 119% while the use of retail clinics rose by 214%, the researchers reported. However, a closer look shows that in absolute numbers many more patient visits occurred in urgent care settings than in retail clinics in 2008, and that difference continued through 2015.
Visits to ED and urgent care centers are both going up, in part because patients often struggle to get timely appointments even if they a have a PCP, notes Mehrotra. No one wants to go to the emergency department if the trip can be avoided, he says, because of the cost—the ED is a major source of out-of-network surprise billing—and the waits. The alternatives to the ED satisfy a widely held preference.
In addition to lower cost and more convenience, other factors are fostering the growth of urgent care. "I don't think there's a single driving factor," Mehrotra says. Instead, there are more urgent care centers because private companies have emerged to fill the need left by PCPs who have no open appointments for days or weeks, he says.
"When we talk to patients they say the number one, number two and number three reasons are convenience," says Mehrotra. "That implies that the existing care options are a royal pain." Almost all (94%) patients see a provider in less than 30 minutes, says the Urgent Care Association, and more than 70% of patients wait less than 20 minutes. For most patients (85%), the total visit time is less than 60 minutes.
While visits to urgent care centers are rising, costs were steady in such centers over the eight years studied. Using inflation-adjusted prices, Mehrotra and colleagues showed that for low-acuity conditions, the price of a visit to an urgent care center declined slightly from $165 in 2008 to $162 in 2015.
Are urgent care centers meeting a demand or creating a new one? It's debatable, says Sabrina Poon, MD, an emergency medicine physician who cowrote a study detailing trends in the industry for JAMA Internal Medicine.
But over the eight years in the study, charges for ED care rose by 79% from $914 per visit in 2008 to $1,637 per visit in 2015, Mehrotra and his colleagues found. The increase in price per ER visit came in part as a result of treating patients with more complex needs. "Visits for the same complexity became more costly and more visits were coded as more complex," Mehrotra says. "Whether they were truly more complex or the physicians got better at coding them as more complex is less clear."
There's also the larger question whether urgent care centers are meeting an existing demand or creating a new one, says Sabrina Poon, MD, the first author of the JAMA Internal Medicine study and an emergency medicine physician and instructor at Vanderbilt University School of Medicine.
"What some people might say about that is the demand is there among patients," she says. "Therefore, there is a health need for urgent care, and it's providing an important service. On the other hand, the convenience of urgent care may be inducing unnecessary demand among those who may not have sought care otherwise. So, is this kind of service wasteful?" she asks. "What is the need and are we fulfilling that need responsibly?"
To answer this question, Lindsay Allen and coauthors published a National Bureau of Economic Research study titled, "Urgent Care Centers and the Demand for Non-Emergent Emergency Department Visits."
An assistant professor of health economics and policy at West Virginia University, Allen says the research shows that urgent care has cut demand for ED visits. To analyze the use of urgent care centers versus the demand for nonemergent ED visits nationwide, she and her colleagues looked at ED demand after 8 p.m., when most urgent care centers close.
"After UCCs close each day, local nonemergent ED visits increase by 1.43% in areas with multiple UCCs," they wrote. This effect occurs, however, only among the privately insured population, which has been the target group of UCCs. If the reduction seen in the NBER study were applied to all ED care, there would be 2.4 million fewer ED visits and $1 billion in savings annually, Allen says.
While their study focused on the insured population, in part because urgent care centers were founded initially to treat these members, the number of visits to urgent care centers among Medicaid and uninsured patients is also rising, she adds.
"There used to be a very small percentage of urgent care centers that accepted Medicaid and very few uninsured patients would visit them," Allen says. Today, Medicaid programs also want to take advantage of the lower costs relative to hospital emergency rooms, she says.
UP NEXT
INNOVATION '19: PARAMEDICS REDUCING ED UTILIZATION
INNOVATION '19: OUTPATIENT JOINT REPLACEMENT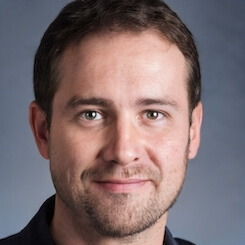 Paul Lendner ist ein praktizierender Experte im Bereich Gesundheit, Medizin und Fitness. Er schreibt bereits seit über 5 Jahren für das Managed Care Mag. Mit seinen Artikeln, die einen einzigartigen Expertenstatus nachweisen, liefert er unseren Lesern nicht nur Mehrwert, sondern auch Hilfestellung bei ihren Problemen.