Chart pages from MANAGED CARE
Plastic surgeons ask: What recession?
How much return does that PhD provide?
Pharmacists test payment model based on outcomes
Payers: Expect to feel a double-team pinch
Productivity continues to outpace compensation
School debt can be significant in primary care
California still golden for pharmacists
'Freeze the pay on specialists'
Seven design features that could improve P4P
Medicare P4P falling short on bonuses
Pay raises in store for clinical executives
Despite downturn, pharmacy jobs abound
Concierge care at a discounted price
Removing incentives makes docs screen less
Chief medical officer position crucial to bottom line
Imbalances seen with revenues, compensation
Low-performing docs benefit most from P4P
Medical groups can receive 2% bonus from CMS
Docs paid faster, with fewer claims denied
Health plan medical execs see pay increases
Marginal increase in chief medical officer pay
Majority of docs contract with managed care
'The Badger State' pays FPs and GPs the most
Pharmacist employment outlook rosy
Nurse anesthetists' pay comparable to PCPs'
Perhaps health plans should collaborate on P4P
Medical directors' pay is far less when hospital owns the practice
Physician retention programs gain acceptance
Despite recession, doc outlook remains bright
Docs unconvinced about P4P effectiveness
Specialists warming to pay for performance
Risk contracts help medical groups' bottom line
Is managed care losing its coercive power?
Hospitals driving the demand for PCPs
Public would pay for pharmacist input
Blame Medicare for primary care shortage?
Medicare enrollees oppose cuts to MA to fix physician pay
Medicare to cut physician pay — maybe
46% jump in number of physicians working part-time
Too much variety in pay-for-performance programs?
CMS hybrid payment system shows promise
Women increasingly fill medical director role
Emerging role for new niche specialists
Medical directors' pay up 37% since '97 — or not
P4P — giving rewards at the practice level
How primary care doctors are paid affects quality in Medicaid MCOs
Primary care gains over 3 years
Psychiatrists paid well by drugmakers
AMA: Patients Will Feel Cuts in Medicare
Which insurer is best at paying docs?
Most docs break bread with pharma
Physicians oppose public disclosure of quality
Achieving quality measures yields high bonuses for U.K. physicians
Quality is important, but productivity rules
Change from salary to relative value units leads to higher income for physicians
More than half of the nation's HMOs use pay-for-performance programs
Doctors say they're busy but underpaid
Physician salaries outpace production in 2006
Malpractice premiums constitute small component of expenses
Put away that carrot and stick
Physicians' real income continues to fall
Fewer doctors contract with managed care
Physician disclosure strengthens patients' trust
Pay-for-performance champions excited by California program's success
Higher salaries go to clinical executives who hold business degrees (except MPH)
CMO pay raises averaged 9.9% in 2004–2005
Docs distrust 'pay for performance'
Health plan medical directors doing well
Minimal improvement in quality seen in P4P
Salary slowdown reported for specialists
It's good to be a pharmacist in California
Malpractice payouts flat but premiums rise 120%
Economically, country mouse does better
Quick results, not self-referrals, fuel increase in imaging tests
New model, more money for family docs
When doctors quit, pay is not the main reason
Family practice base salary continues to improve
Pediatric groups' revenue increase falls behind boost in practice costs
Private practice physicians find dual role challenging
Go West, young pharmacist
Abandonment of capitation may inflate MCOs' costs
Does payment method drive procedure rates?
Four physician specialties report double-digit gains
Medicaid fees rise, but still below Medicare
Hill Physicians Medical Group outshines California's pay-for-performance program
Providers retain upper hand over health plans
Physician pay remains flat, but bonuses rise
Pharmacy directors see healthy increase in pay in 2003
Physician-owned practices benefit from diverse mix of specialists
Primary care salaries hold steady
Opportunities abound for physician executives
Family physicians paid less per RVU than internists
Malpractice protection efforts seem to come up short
Physician compensation trend differs depending on whom you ask
Primary care pay falls again
Gender gap continues: Women health care execs earn 19 percent less than their male counterparts
Where physician executives can expect the best pay
Doctors take oaths, lawyers take money
Liability insurance premium hikes take bite out of physicians' income
Economic boom of '90s left many physicians behind
Specialists say greater clinical autonomy not affecting their incomes
Pediatric subspecialties command top dollar
Managed care: An ever-growing part of physician income
Providers turn to fee-for-service charges to make up revenue lost under capitation
Combating the coming physician shortage
"For locum tenens physicians, money's not everything – but it's not bad"
Medicare holds down physician pay
Life may be better without a white coat
Money isn't everything
Physician incomes rise in academia
Radiologists, anesthesiologists in demand
What's An E-Mail Consultation Worth?
Primary care physicians' compensation better reflects productivity
Executive bonuses: Health care takes care of its own
Primary Care Salaries Go South
Specialist compensation outpaces primary care
Hospitals scramble for cutting-edge personnel
Pay scales suggest that Mom was right
How well do for-profit plans value their executives?
How nice to be the chief medical officer – of a large commercial HMO in or near Minnesota
Compensating the pharmacy services manager
Incentives make the difference
Demand's cool for primary care physicians
Compensation, patient-care time vary widely by practice size
Physician income trends vary by specialty
Some primary care salary increases lag behind other health care professionals
When pressure's on, raises get better
---
Our most popular topics on Managedcaremag.com
---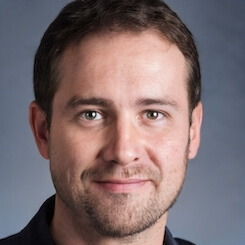 Paul Lendner ist ein praktizierender Experte im Bereich Gesundheit, Medizin und Fitness. Er schreibt bereits seit über 5 Jahren für das Managed Care Mag. Mit seinen Artikeln, die einen einzigartigen Expertenstatus nachweisen, liefert er unseren Lesern nicht nur Mehrwert, sondern auch Hilfestellung bei ihren Problemen.