Would you pay $25 a month for direct primary care that provides for convenient office hours and appointments and any medical services a physician can provide in the office?
"There are a lot of people who don't make much money and who pay twice that amount for their cell phone," says John W. Saultz, MD, of the department of family medicine at the Oregon Health & Science University, and lead author of the study, which appeared in the Journal of the American Board of Family Medicine. "That $25 a month expense is discretionary, and that's not a catastrophic expense. It's not something you need insurance for. This is a way of paying for primary care on a per-month basis instead of a per-visit basis."
The Oregon Health and Science University adopted a retainer practice model called "Access Assured" that allowed members to schedule as many office appointments as they wanted and to have a 24-hour telephone triage line, secure email access to their physicians, and a prescription refill system.
The retainer fee did not cover any other services (e.g., prescription drugs, specialty visits, or laboratory and radiograph charges).
Sliding scale
Office visits were provided to enrollees at a graduated discount rate for patients with incomes up to 400 percent of the federal poverty level (FPL), which is $84,800 for a family of four. Below this income level, the fees for all charges were discounted from 10 percent (for those between 385 percent and 400 percent of the FPL) up to 100 percent for patients with incomes below 200 percent of the FPL, or $42,400 for a family of four.
"We learned that the uninsured are a bimodal population. There's a group of poor people who are working without benefits who are below 200 percent poverty, but are not eligible for Medicaid. And there's a second group who are making $40,000 to $100,000 a year. More than half of those who enrolled in the program were in this second group," says Saultz. "Many of these patients have insurance available to them, but they're not buying it. And the program was a good deal for this group because they could not find practices who would give them appointments in town."
A total of 600 people enrolled in Access Assured in the first year. These members totaled 1,943 office visits, resulting in $333,869 in-office visit fees.
The researchers say they provided a total of 4,538 relative value units (RVUs) of service during the office visits, resulting in an expected payment rate of $42.88 per RVU based on membership fees, collections, and remaining accounts receivable. The payment rate was $22.18 per RVU (counting only cash in hand from the membership fee and collections) and was $15.50 per RVU based on membership fees alone.
People vote with their feet and this was demonstrated by the clinic's return visit rate: On average, younger patients had a 30 percent return visit rate; those who were older had a 43 percent return visit rate.
Although Saultz's primary responsibility is training medical students, the message from his research suggests to insurers that "this isn't hard to do. An insurer that wanted to package up a really well supported comprehensive primary and preventive care product, with a catastrophic policy, would probably have a lot of interest from well people who don't want to buy traditional insurance."
His preliminary research certainly suggests another way to pay for primary care — the direct retainer program. "I think we're years past the point where we should've changed how we compensate primary care. It's the worst part of medicine to pay on a fee-for-service, piecemeal basis," says Saultz.
The second lesson for managed care and insurers is that the clock is ticking. "Well people are quitting a market that's bloated in its cost and not accountable in its service delivery," says Saultz. "The problem is how to figure out the right incentive system that matches the delivery system. In Oregon, a lot of payers are waiting for someone else to tell them how to do it. They're all afraid that if they move before the market, none of the doctors will contract with them, or it will scare the employers off. They're amazingly risk averse and they think health reform is going to tell them how it has to be, so they're just going to wait."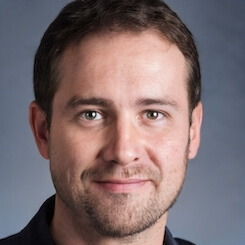 Paul Lendner ist ein praktizierender Experte im Bereich Gesundheit, Medizin und Fitness. Er schreibt bereits seit über 5 Jahren für das Managed Care Mag. Mit seinen Artikeln, die einen einzigartigen Expertenstatus nachweisen, liefert er unseren Lesern nicht nur Mehrwert, sondern auch Hilfestellung bei ihren Problemen.