Physicians Say Quality of Care Declining
Despite advances in medicine, a majority of physicians in the US and a large percentage of doctors in major industrialized countries say that the quality of care they are able to provide patients has deteriorated over the past 5 years, according to survey results released Thursday morning.
[Reuters via Yahoo 2000-10-12]
HMO OKs deal with members
Members of the Secure Horizons HMO can visit physicians chosen when they joined the plan while the company tries to rebuild its physician network.
[Galveston (Tex.) Daily News 2000-10-06]
Failed HMO director seeks PPO
An executive who helped run an Illinois health maintenance organization into the ground wants state approval to start another firm. Dr. Nalini Thakrar, former medical director of now-defunct American Health Care Providers, has applied to the state to be administrator of a preferred provider organization or PPO, according to the Illinois Department of Insurance.
[State Journal Register 2000-10-09]
Care Choices and Trinity Health Provide Online Prescription Drug Pricing Guide
An innovative tool that informs physicians about increasing prescription costs has recently gone online. Care Choices, a Detroit-area health plan, and parent organization Trinity Health have developed an online prescription drug pricing guideline for physicians and healthcare administrators.
[Trinity Health news release 2000-10-11]
Blue Cross Awarded Top National Industry Honor for Helping Smokers Quit; Physician Office Visit Policy, Minnesota Acts Community Action Program Cited
Blue Cross and Blue Shield of Minnesota today was awarded the health plan industry's highest honor in the Managed Care Achievements in Tobacco Control category, for an innovative policy that helps smokers quit. The American Association of Health Plans (AAHP) created a "Special Recognition" award level for the policy, which covers physician office visits to treat tobacco use and addiction.
[Blue Cross and Blue Shield of Minnesota news release 2000-10-12]
TennCare users enjoy better health since program's founding
TennCare works. At least it does for most of the beneficiaries, who since 1994 have had measurable increases in their health quality thanks to the program. But businesses statewide are helping undermine the program by allowing their sicker employees to join. In the short term that's been good for the individual group health plan, but the long-term results are being felt by everyone in Tennessee.
[Memphis Business Journal 2000-10-09 (reg.)]
Thursday, October 12, 2000
HMOs Expect an 11.4% Increase in Insurance Rates and a 2.0 Percentage-Point Improvement in Medical Expense Ratios During 2001
HMOs nationwide are anticipating an 11.4% increase in premium rates and a 2.0 percentage point decrease in their medical loss ratios during 2001 according to Sherlock Company's Sixth Annual HMO Pricing Survey. Using this data, Sherlock Company has calculated their apparent expectations of an 8.8% increase in their payments for medical care for 2001.
[Sherlock Co. 2000-10-11]
HealthPartners to offer direct access to behavioral healthcare
HealthPartners, a Minneapolis-based health system and HMO, will begin offering its members direct access to mental health and chemical dependency services without a referral beginning January 1.
[Reuters via Newsrounds 2000-10-11]
No Tort Liability Seen for HMO Plan Change
Health insurers are not subject to tort liability for tightening the definition of "medically necessary" treatment and denying payment based on the new definition, the Appellate Division, Second Department, has ruled.
[New York Law Journal 2000-10-10]
Battle Ensues Over BCBS New Mexico
A 200,000-member health plan in New Mexico has become the hottest property between two multibillion dollar owners of Blue Cross & Blue Shield plans
[Medical Industry Today 2000-10-12]
More clinics ban drug samples, citing cost, safety concerns
Facilities also are increasingly restricting access to sales reps to gain better control over costs and prescription patterns — much to their doctors' chagrin.
[AMNews 2000-10-16]
Congress Near Deal to Raise Fee Payments to H.M.O.'s
Congress is rushing to provide additional money to health maintenance organizations to keep them in the Medicare program, even as politicians daily denounce the abuses of H.M.O.'s on the campaign trail.
[NY Times 2000-10-12]
Inhaled steroids prove safe and more effective for treating mild asthma than non-steroidal therapies
Children who use inhaled steroids to control their asthma do not have to worry about stunting their growth, according to a study in the New England Journal of Medicine. In addition, steroidal therapy provides better treatment for asthma than non-steroidal therapy in terms of significantly reducing the number of hospitalizations and urgent care visits, as well as the need for additional asthma medications.
[Eurekalert 2000-10-11]
Group doctor visits have benefits for certain patients
WORCESTER, Mass. — You've heard about group psychotherapy — several patients talking out their emotional problems in a joint session with a therapist — but have you heard about group therapy for arthritis or diabetes? It's a new concept in managed health care that the Fallon Clinic is introducing to patients who don't mind talking about their chronic illnesses in sessions with a physician, a behavioral medicine specialist and other patients.
[Foster's Daily (originally Worcester Telegram) 2000-10-10]
In Kentucky, Outsiders Join a Patient-Rights Fray That Isn't Quite What This Doctor Ordered
. . . The health care issue is more starkly defined in this central-Kentucky district than anywhere else in the nation because the incumbent Republican, Representative Ernie Fletcher, is a physician who has been cut off from fresh financing by the Kentucky Medical Association, which helped get him elected two years ago by stirring $600,000 in donations from the medical profession.
[NY Times 2000-10-12]
Agency Plans to Study Drug Makers' Records to See Whether Deals Delay Generics
WASHINGTON — The Federal Trade Commission announced plans today to subpoena records from 90 pharmaceutical companies to see whether drug industry strategies were keeping lower-cost generic drugs from patients or harming consumers.
[NY Times 2000-10-12]
House Clears Drug Reimportation Plan
The House of Representatives Wednesday gave its final approval to a plan to allow U.S.-made prescription drugs to be reimported from other countries where they are often much less expensive.
[Reuters via Yahoo 2000-10-11]
E-benefits: Beyond Managed Care
While many feel that online benefits management and defined contribution models are years away from fruition, a clutch of startups is seeking to gain a foothold in this potentially lucrative market.
[Healthcare Business September 2000]
Genetic test first for UK
Insurers in the UK are to be allowed to use genetic test results to identify people with hereditary illnesses. The government will announce on Friday that insurers will be able to use those results to refuse cover or to push up premiums for those born with genes that could lead to fatal conditions.
[BBC 2000-10-12]
WebMD Co-CEO Arnold Resigns; Co-Founder Clark Quits Board
For the second time this month, a high-profile executive has resigned from Internet health company WebMD Corp. Co-Chief Executive Jeffrey T. Arnold resigned from his post and from the board, while company co-founder Jim Clark also resigned from the board.
[Wall Street Journal 2000-10-12 (sub.)]
Wednesday, October 11, 2000
Aetna, HMOs battle effort to codify rights of patients
$1.1 million spent to beat Mass. ballot question initiated by five doctors
[Baltimore Sun 2000-10-10]
Hospitals drop out of HomeTown Medicare
Canton-area seniors with Medicare HMO coverage through HomeTown Health Network soon will not be able to go to a Canton hospital.
Beginning Jan. 1, Mercy Medical Center no longer will participate in HomeTown's Medicare health maintenance organization, known as SecureCare.
[Akron (Ohio) Beacon-Journal 2000-10-10]
Tribe Accused of Drug Program Abuse
A wealthy Indian tribe that runs the world's largest casino abused a government health program intended for American Indians by dispensing $5.8 million in discounted prescription drugs to its non-Indian casino employees, a federal audit says.
[AP 2000-10-10]
Study: Rhode Islanders want more health insurance regulation
Most Rhode Islanders favor more government control over the health insurance industry even though they are satisfied with their coverage, according to a study released Tuesday by Blue Cross & Blue Shield of Rhode Island.
[AP 2000-10-10]
Uncertainty Casts a Shadow on Support for a Measure That Allows Imports of Drugs
WASHINGTON, Oct. 10 — Doubts are growing about legislation to allow imports of low-priced prescription drugs, and no one in the government or the drug industry can say how it will work, or even whether it will work.
[New York Times 2000-10-11]
Lodi, Calif., Physicians End Health-Plan Contracts Because of Low Fees
LODI, Calif.–A group of Lodi physicians has opted to terminate contracts with some health plans next year rather than accept what they said are unacceptably low fees, and one major company wants to negotiate a deal to get them back.
[The Record (Stockton, Calif.) 2000-10-11]
PacifiCare Freezes Enrollment in 2 States in Profitability Push
In a further blow to seniors who count on HMOs for comprehensive care, the nation's largest Medicare HMO said Tuesday it is refusing to accept new patients in parts of Texas and Washington, and is considering doing the same in all but three counties in California.
[Los Angeles Times 2000-10-11]
Door Opens on Patients' HMO Suits
. . . Using a recent Supreme Court decision originally hailed as a victory for HMOs, plaintiffs' attorneys are seeking to remove the federal protections that have kept managed-care businesses out of state courts and shielded them from juries with the power to exact large damages for wronged patients. What's given these attorneys a big boost is the Department of Labor's endorsement of a patient's right to sue HMOs under state law.
[Legal Times 2000-10-10]
MIT Is Cutting Harvard Pilgrim
The Massachusetts Institute of Technology is dropping Harvard Pilgrim Health Care Inc. from its roster of health-insurance options.
[Wall Street Journal 2000-10-11 (sub.)]
Court to Rule on Prognosis For Drug Law in Maine
Maine's new prescription-drug law, which led the charge to force pharmaceutical companies to lower prices, is being put to the legal test. On Oct. 19, oral arguments will begin in a case set to test the limits of states' authority to control drug prices.
[Wall Street Journal 2000-10-11 (sub.)]
Tuesday, October 10, 2000
FROM MANAGED CARE MAGAZINE

'New' Aetna and Kaiser Face Future
The biggest for-profit and not-for-profit MCOs have been through rough times recently. How have their corporate cultures changed?
Clinton Plans to Issue Rules Expanding Patients' Rights
With legislation to define patients' rights languishing in Congress, Clinton administration officials say they will soon issue rules that establish many of the same protections for most Americans with private health insurance.
[New York Times 2000-10-08]
The Drugstore Right Next Door
. . . "These people had arthritis so bad they had to be lifted on and off the bus. But one said to me, 'I don't have a choice. I can barely move as it is without my medication, I'm homebound. I have to go to another country to get my drugs.' One woman on the bus had seven medications. She was saving $2,000 a month."
[Washington Post 2000-10-08]
Pricing Plan Would Save Americans $35 Billion on Prescription Drugs
Cutting brand-name prescription drugmakers' prices to the level that the Veterans Administration pays for drugs would save Americans a staggering $35.3 billion this year, according to a report released Thursday.
[Reuters via WebMD 2000-10-06]
Health coverage costs a hot topic
Colorado businesses with 50 or fewer employees are charged or "rated" by health plans as a community, spreading the cost of those who require or seek a high level of medical care across the entire small business market. But insurance companies want to add rate bands of about 25 percent to either end of the regular small business health insurance premium price. Healthier companies would get a 25 percent price break and sicker companies would pay 25 percent more.
[Denver Post 2000-10-07]
Physician practices trim their losses
The financial performance of hospital-owned physician practices appears to be improving, though it's still a losing business, according to a new study by the Medical Group Management Association.
[Modern Healthcare 2000-10-09]
Pediatric hospital stay goals questioned
. . . nationwide, more than two-thirds of the sample of pediatric cases gleaned by HCIA from 1998 discharge data had lengths of stay that exceeded the M&R; goals. They ranged from 9% of uncomplicated cases of epiglottitis to 88% of those for bacterial meningitis. Median stays for nine of 45 studied conditions exceeded the goals by two or more days. For example, M&R; recommends a three-day stay for pediatric patients with bacterial meningitis. The national median was 8.5 days.
[AM News 2000-10-16]
More change at the top for Aetna
Aetna U.S. Healthcare's chief medical officer, Arthur N. Leibowitz, MD, left the company in early October, the fifth former U.S. Healthcare executive to exit Aetna this year.
[AM News 2000-10-16]
Employers press for access to data
Dale Whitney, corporate health benefits manager for United Parcel Service Inc., counts himself among a growing number of employers and consumers who complain hospitals aren't reporting enough data to the public. He and other members of the Georgia Healthcare Leadership Council, a group of employers and insurers, are determined to change that.
[Atlanta Business Chronicle 2000-10-09]
The Future of e-Health
Analyst Michael Clulow of the investment bank UBS Warburg recently authored a research report titled, "The Future of e-Health." In an interview with eHB, Clulow explains why the e-health industry remains a viable long-term investment.
[eHealthcareBusiness.com October 2000]
Showdown on Claims Slowdown
The war between payors and providers over the prompt payment of claims has escalated to the level of litigation and legislation. But health plans dispute the notion that they intentionally delay payments.
[Healthcare Business September 2000]
Recent postings from the Daily Briefing. Unfortunately, many of these links may no longer be available.

Week of: 11/19/2000 – 11/25/2000
Week of: 11/26/2000 – 12/02/2000
Week of: 12/03/2000 – 12/09/2000
News sources:
News services
American Hospital Association News Now
American Medical News
Business Insurance
Dr. Koop's Health Policy and You
HealthBond
Healthleaders.com
Hospital Network news page
Individual.com Managed Medical Care
Medical Industries Today (from MedicalData)
Medscape Managed Care (Registration required)
Modern Healthcare News Today (daily)
Modern Healthcare current issue (weekly)
Newsrounds (Includes business and clinical news. Registration required)
ReutersHealth Medical News (for professionals, via Medscape)
WebMD — Business of Medicine Channel
Yahoo Full CoverageNews search engines
1st Headlines
Moreover | Health Management
NewsBlip
NewsHub
Newsindex
CNNfn Industry Watch
Northern Light
Thunderstone

Regional News
Health Care Journal (American City Business Journals)
Physician's News Digest News Briefs
Delaware Valley edition
Western Pa.
Texas edition

Special Reports
Knowledge at Wharton | Health Economics
New York Times: Ongoing series on the pharmaceutical industry
PBS Newshour Health Spotlight
PBS Newshour Health Background Reports

Legal Affairs
Today in Health Law (from Healthlawyers.org)

Bestsellers
Amazon Purchase Circle: Bestselling books to HMOs

Newly released studies
Doctor's Guide to Medical News
Eurekalert
48hours.net
NewsSynthesis Health News
Newswise MedNews
ReutersHealth eLine (for consumers)
WebMD News Center
UniSci — Daily University Science NewsDaily Newspaper Health Pages
Bergen Record
Boston Globe
Houston Chronicle
Dallas Morning News "Health Insurance Crisis"
New York Times
Philadelphia Inquirer
San Francisco Gate
Seattle Times
USA Today

Pharmaceutical news
Corey Nahman [Updated daily]
P&T;'s Formkit [Weekly]

IT/Medicine and the Net
e.MD
eHealthcareBusiness
Gomez Wire | Health
Health Data Management News Bulletins
ihealthcareWeekly
The Informatics Review
Superior Health Daily News

Markets
Morgan Stanley Healthcare Payor Index

For MCO Professionals
MCO Executives

Special topics
Bioethics.net
Canopy Central — for Case Managers
Biospace — global hub site for life sciences
GeneSage News
---
Our most popular topics on Managedcaremag.com
---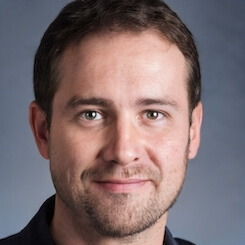 Paul Lendner ist ein praktizierender Experte im Bereich Gesundheit, Medizin und Fitness. Er schreibt bereits seit über 5 Jahren für das Managed Care Mag. Mit seinen Artikeln, die einen einzigartigen Expertenstatus nachweisen, liefert er unseren Lesern nicht nur Mehrwert, sondern auch Hilfestellung bei ihren Problemen.