Saturday, November 18, 2000
Rates Up Again For Aetna Workers
Aetna's own employees were already signed up for next year's health insurance and hefty rate increases when the company stunned them this week with a second price boost after the usual enrollment period ended.
[Hartford Courant 2000-11-18]
Health Groups Pitch Insurance Plan — Unusual Alliance To Offer Idea To Congress
In an effort to turn pre-election talk of bipartisanship into reality, three major organizations will announce Monday they have agreed on a proposal that could expand health care coverage to about half of the nation's 42.6 million uninsured.
[Hartford Courant 2000-11-17]
HMOs to Cut Ties to Anaheim, Calif.-Based Medical Network
Several large HMOs said Friday they will pull all of their members out of doctors' groups belonging to financially troubled KPC Medical Management, apparently sealing the doom of the Anaheim-based medical network that seemed until recently to have more lives than a cat. Health Net, PacifiCare of California, Cigna Healthcare of California, Blue Cross of California, Aetna U.S. Healthcare and Prudential HealthCare said they will switch their members from KPC to other providers by early December.
[Orange County Register 2000-11-18]
Friday, November 17, 2000
U.S. District Judge Dismisses HMO Class Action
In another major victory for HMOs, a federal judge has dismissed a proposed class action suit that accused an insurer of violating ERISA by failing to tell its members about the financial rewards it pays to doctors who limit the care they provide.
[Law.com 2000-11-16]
Doctors find bargaining clout with HMO contracts
To repair money-losing reimbursements and win a share of hefty premium increases, physicians seem to be bargaining harder than ever with health plans.
[AMNews 2000-11-20]
Nation's Insurance and Managed Care Lobbies in Merger Talks
The Health Insurance Association of America (HIAA) and the Association of American Health Plans (AAHP) have agreed to enter merger talks, sources tell Reuters Health. Each organization's board of directors has approved a memorandum of understanding to begin discussing a combination, which would give the two powerful healthcare lobbies even more firepower in Washington, industry sources confirmed.
[Reuters via Medscape 2000-11-16]
Congress Delays Postelection Session, Medicare Bill
With the presidential election still undecided, Congress on Tuesday agreed to put off its "lame-duck" session until December 5, leaving in limbo a $31 billion package of payment increases for healthcare providers and a bill that would effectively block Oregon's assisted suicide law.
[Reuters via Medscape 2000-11-15]
OLOL parts company with managed care plans
Our Lady of the Lake Regional Medical Center is parting ways with two Louisiana managed care plans after failing to agree on what the hospital would be paid for patient care. The decision regarding The Oath is effective Monday, while the Lake will drop from AmCare Health Plans' network of health-care providers on Jan. 10.
[Baton Rouge Advocate 2000-11-17]
Health Plan Seeks Growth
ConnectiCare Inc., which just hired a new marketing chief, says it is planning to build up its health plan business in Fairfield County, and is likely to expand into Westchester County for the first time.
[Hartford Courant 2000-11-17]
Thursday, November 16, 2000
FROM MANAGED CARE MAGAZINE

Compensation Monitor: How you fare under capitation
Warren Surveys talked to about 50 HMOs and community based health plans in 1999 to tally what they were paying physicians in capitation and risk-arrangement contracts. The table indicates what those plans, which had on average 250,000 members, paid to different primary care and specialty physicians.
Managed Care Patients Denied Heart Attack Care
Researchers have confirmed what critics of managed care health plans long have suspected: heart attack victims insured by such programs are less likely to get the treatment they need.
NEJM abstract
[Reuters via Yahoo 2000-11-15]
Business consortium to launch effort seeking higher standards at hospitals
A group of the nation's largest companies expects to unveil Wednesday an ambitious effort to force hospitals to substantially reduce medical errors, a move the companies hope will save lives and money.
[MSNBC/Wall Street Journal 2000-11-15]
TheStandard.com: MedUnite a Crick in WebMD's Back
In a direct challenge to WebMD, MedUnite, a consortium of managed-care providers, has announced that it will offer an Internet-based system that will enable insurers, physicians and other health care providers to conduct transactions online.
[Industry Standard 2000-11-14]
WHO Proposes Standards for Dot-Health Domains
The World Health Organization (WHO) today announced that it is seeking approval to sponsor a new Internet domain for health sites that meet rigorous quality and ethics standards.
Reuters via Yahoo 2000-11-13]
Drug Import Plan Can't Ignore Patents
. . . Drug reimportation has hardly been a panacea in Europe, where Traversa points out that it accounts for about 2% of the entire European market. "The impact will be marginal," Traversa says. And decreases in cost will benefit pharmacies and wholesalers long before patients.
[Forbes 2000-11-14]
High-Tech Stealth Being Used to Sway Doctor Prescriptions
. . . Over the past decade, with the advent of sophisticated new computer technology, pharmaceutical manufacturers have been quietly compiling résumés on the prescribing patterns of the nation's health care professionals, many of whom have no idea that their decisions are open to commercial scrutiny.
[NY Times 2000-11-16]
North Carolina fines United Healthcare $35,900
North Carolina Insurance Commissioner Jim Long fined United Healthcare $35,900 as a result of violations his department uncovered in a market practices examination of the insurer's operations as of June 29, 1999.
[Insure.com 2000-11-15]
New program touts use of generic drugs
For the first time, generic-drug makers will begin offering free samples to doctors — backed by promotional office visits from pharmacists — in an effort to drum up more business.
[USA Today 2000-11-15]
Insurance regulators monitoring PacifiCare
PacifiCare of Texas, one of the largest health insurers in the Dallas-Fort Worth area, has been placed on administrative oversight because of concerns over quality of care, late payments to physicians and adequate access to doctors, officials with the Texas Department of Insurance said Tuesday.
[Dallas Morning News 2000-11-15]
HMOs report executive pay cuts
Faced with their HMOs' worst financial performance on record, the top executives of Harvard Pilgrim Health Care and Tufts Health Plan reported yesterday that they took significant salary cuts.
[Boston Globe 2000-11-16]
Wednesday, November 15, 2000
Rise in Health Care Costs Rests Largely on Drug Prices
Prescription drugs accounted for 44 percent of the increase in health costs last year, researchers said today.
[NY Times 2000-11-13]
Internet won't solve and could worsen nation's health care problems: study
. . . J.D. Kleinke's study, published in the current issue of the health policy journal Health Affairs, finds that the Internet will actually make many of the health care system's historic problems worse, not better. "With its revolution of information access for consumers, the Internet will exacerbate rather than solve the cost and utilization problems of a health care system in which patients demand more, physicians are economically and legally motivated to supply more, and public and private purchasers are expected to pay the resulting bills," he adds.
[Hospitalnetwork.com 2000-11-14]Compiler's note: full text of J.D. Kleinke's article and a dozen others from the November/December 2000 special issue of Health Affairs are available in full-text, no charge, at www.healthaffairs.org
HMO, agency restore contract
Rocky Mountain HMO and the Colorado Department of Health Care Policy and Financing reached an agreement Monday that will keep 24,000 low-income Colorado residents from having their health benefits interrupted.
[Denver Post 2000-11-14]
Battle moves insurance firm to fund clinical trial for cancer
. . . A recent survey of patients enrolled in clinical trials found that 80 percent of the time, insurance companies end up paying the costs of care, said Dr. Robert Comis, president of the Coalition of National Cancer Cooperative Groups. The coalition, which represents cooperative groups that coordinate large, multicenter clinical trials, sponsored the survey.
[Pittsburgh Post-Gazette 2000-11-12]
New Hampshire gets great checkup
New Hampshire, Minnesota and Utah are the healthiest states in the nation, while Mississippi, Louisiana and South Carolina are ranked at the bottom of a nationwide health survey released today. The 11th annual rankings, published by Minneapolis-based United Health Group, are based on motor vehicle deaths, crime rates, the prevalence of heart disease and smoking, and health care access, among other factors.
[USA Today 2000-11-3]
Report compares Texas HMOs to help consumers make choices
Consumers can learn more about the performance of health maintenance organizations from a report released Monday by three Texas agencies.
[Star-Telegram 2000-11-14]
Operational Flexibility, Efficiencies Pay Dividends for Rural Tennessee Group
. . . What else has helped to place Jefferson Family Physicians in the upper echelons of physician productivity? Prescott cites the following: Payor mix limits. The group constantly evaluates its payor mix to ensure that no single carrier accounts for more than 15% of the Jefferson's patient base. When a carrier begins to exceed 15%, the practice "closes" to that health plan or payor: "This gives us the flexibility of pulling out of a plan when they reduce their allowables," Prescott says.
[WebMD 2000-11-14]
Report says drug firms could cut prices
Drug makers could drop prices for prescription drugs by as much as 40 percent, and might still not lose money if they increased production to fill unmet demands, according to a report released yesterday at a Boston conference.
[AP/Boston Globe 2000-11-14]
Insurers Plan Online Service to File Claims
Seven of the nation's largest health insurers revealed plans Tuesday for an online service that could save them billions of dollars per year in administrative costs. But the service, called MedUnite, will enter a perilous marketplace that has crippled competitors such as WebMD and its predecessor, Healtheon.
[LA Times 2000-11-15]
Monday, November 13, 2000
Hand-Held Device Reduces Prescribing Errors
A hand-held drug reference guide may help doctors to avoid as many as one or more adverse drug reactions in their patients per week, researchers report.
[Reuters 2000-11-09]
Koop suggests U.S. doctors give more free care
Former U.S. Surgeon General Dr. C. Everett Koop called for American physicians to give free health care to the poor and uninsured.
[AP/Boston.com 2000-11-11]
HMOs report profitable quarter
For the first time in four years of financial turbulence, the state's largest HMOs yesterday all reported earning profits. Harvard Pilgrim Health Care, Tufts Health Plan, and Blue Cross and Blue Shield of Massachusetts, which operates HMO Blue, announced positive results for the third quarter, ended in September.
[Boston Globe 2000-11-10]
Unfinished Business On the Hill
. . . Charles N. "Chip" Kahn III, president of the Health Insurance Association of America, said his organization, which represents major insurance companies and HMOs, will be lobbying Congress to approve a Medicare financing package before adjourning for the year.
[Washington Post 2000-11-12]
Acquisition suit pits Texas Health Choice parent against Kaiser
The parent of Texas Health Choice is suing Kaiser Foundation Health Plan Inc., alleging that the health maintenance organization misrepresented the number of plan members in the Dallas-Fort Worth area and inflated the value of its real estate assets in North Texas.
[Dallas Morning News 2000-11-08]
Kentucky takes control of failing Advantage Care HMO
Kentucky insurance regulators have taken control of Advantage Care Inc., urging the nearly 38,000 policyholders enrolled with the failing HMO to find alternative new health coverage as soon as possible.
[Insure.com 2000-11-10]
Florida HMO decision due by Thanksgiving
Over 50 federal lawsuits filed against eight major health maintenance organizations have been consolidated before a Miami federal district judge, who indicated he would either dismiss the cases or begin proceedings to consider class-action status by Thanksgiving.
[National Underwriter 2000-11-06]
Medicaid accord sought
Gov. Bill Owens and Colorado Attorney General Ken Salazar intervened Thursday in an ongoing dispute between Rocky Mountain HMO and state health department officials that threatens the health benefits of 24,000 low-income Colorado residents.
[Denver Post 2000-11-10]
Health Source Files for Bankruptcy Protection
Health Source IPA, a for-profit physicians group serving 50,000 managed-care patients in West Los Angeles, filed for Chapter 11 bankruptcy protection, which allows a company to seek permission to reorganize rather than shut down and liquidate its assets.
[LA Times 2000-11-11]
Harrisburg, Pa.-Based Health Plan to Go Out of Business
HealthCentral, a not-for-profit health plan, will be going out of business as of March 31, 2001.
[York (Pa.) Daily Record 2000-11-09]
Recent postings from the Daily Briefing. Unfortunately, many of these links may no longer be available.

Week of: 11/19/2000 – 11/25/2000
Week of: 11/26/2000 – 12/02/2000
Week of: 12/03/2000 – 12/09/2000
News sources:
News services
American Hospital Association News Now
American Medical News
Business Insurance
Dr. Koop's Health Policy and You
HealthBond
Healthleaders.com
Hospital Network news page
Individual.com Managed Medical Care
Medical Industries Today (from MedicalData)
Medscape Managed Care (Registration required)
Modern Healthcare News Today (daily)
Modern Healthcare current issue (weekly)
Newsrounds (Includes business and clinical news. Registration required)
ReutersHealth Medical News (for professionals, via Medscape)
WebMD — Business of Medicine Channel
Yahoo Full CoverageNews search engines
1st Headlines
Moreover | Health Management
NewsBlip
NewsHub
Newsindex
CNNfn Industry Watch
Northern Light
Thunderstone

Regional News
Health Care Journal (American City Business Journals)
Physician's News Digest News Briefs
Delaware Valley edition
Western Pa.
Texas edition

Special Reports
Knowledge at Wharton | Health Economics
New York Times: Ongoing series on the pharmaceutical industry
PBS Newshour Health Spotlight
PBS Newshour Health Background Reports

Legal Affairs
Today in Health Law (from Healthlawyers.org)

Bestsellers
Amazon Purchase Circle: Bestselling books to HMOs

Newly released studies
Doctor's Guide to Medical News
Eurekalert
48hours.net
NewsSynthesis Health News
Newswise MedNews
ReutersHealth eLine (for consumers)
WebMD News Center
UniSci — Daily University Science NewsDaily Newspaper Health Pages
Bergen Record
Boston Globe
Houston Chronicle
Dallas Morning News "Health Insurance Crisis"
New York Times
Philadelphia Inquirer
San Francisco Gate
Seattle Times
USA Today

Pharmaceutical news
Corey Nahman [Updated daily]
P&T;'s Formkit [Weekly]

IT/Medicine and the Net
e.MD
eHealthcareBusiness
Gomez Wire | Health
Health Data Management News Bulletins
ihealthcareWeekly
The Informatics Review
Superior Health Daily News

Markets
Morgan Stanley Healthcare Payor Index

For MCO Professionals
MCO Executives

Special topics
Bioethics.net
Canopy Central — for Case Managers
Biospace — global hub site for life sciences
GeneSage News
---
Our most popular topics on Managedcaremag.com
---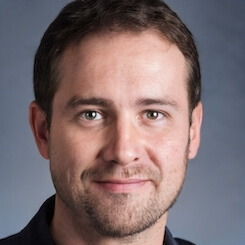 Paul Lendner ist ein praktizierender Experte im Bereich Gesundheit, Medizin und Fitness. Er schreibt bereits seit über 5 Jahren für das Managed Care Mag. Mit seinen Artikeln, die einen einzigartigen Expertenstatus nachweisen, liefert er unseren Lesern nicht nur Mehrwert, sondern auch Hilfestellung bei ihren Problemen.