FROM MANAGED CARE MAGAZINE

WASHINGTON WATCH: Outpatient PPS Regulations Latest Source of Anti-HCFA Anger
The Health Care Financing Administration continues to be one of the most besieged agencies in the federal government. For months, providers have excoriated HCFA, frustrated over regulations, paperwork, and payment schedules. Now, providers are attacking the agency's rules for the prospective payment system (PPS) for hospital outpatient services.
HealthInsurance.com gives small businesses health insurance options
HealthInsurance.com, an Internet-based health insurance brokerage and administration company based in Los Angeles, Calif., offers small businesses the opportunity to research and apply for group health insurance online.
[Insure.com 2001-01-15]
Electronic Medical Records: The FPM Vendor Survey
The advent of Internet-based EMR systems gives you new options. Here we report on 23 conventional systems and five Internet-based ones.
[Family Practice Management January 2001]
Incoming HHS Secretary Could Give New Life to Drug Reimportation Plan
Controversial drug reimportation legislation that is currently stuck in limbo could gain new life under the new US Health and Human Services (HHS) secretary, according to a report from the American Law Division of the Congressional Research Service.
[Reuters via Medscape 2001-01-15]
Medicare Panel Tells Congress to Speed Financial Relief to Seniors
A federal advisory commission recommended today that Congress spend up to $22 billion in the next 9 years to help control the out-of-pocket costs seniors incur for their health coverage under Medicare.
[Reuters via Medscape 2001-01-15]
The public's health questions and what to do about them
. . . In this study we collected and analyzed 255 health questions from adults in a discount department store in a mid-sized town in middle America. Results suggest that large portions of the public do not know how to promote and maintain health and are looking for answers that the current health care system does not easily provide.
[American Journal of Health Studies 2000?-01-01]
Monday, January 15, 2001
FROM MANAGED CARE MAGAZINE

COMPENSATION MONITOR: Capitation rates see large boost
Charts
While many physicians argue that HMOs are stingy about passing along revenue from premium increases, a new study suggests otherwise. National Health Information, which surveyed 500 provider groups and HMOs that subscribe to its newsletters, found that global capitation rates are up an average of more than 7 percent this year, and that payments for primary care services increased almost 9 percent.
Supreme Court Explores HMO Denial-Of-Coverage Issues
The future of state laws that entitle health plan members to have an independent third-party review an HMO's decision to deny coverage could be determined by the US Supreme Court, health policy experts say.
[Reuters Health via Yahoo 2001-01-12]
$1 billion Medicare gap pumps up insurance costs
Milwaukee workers will pay more for health care than counterparts in other states again this year, largely because Medicare shortchanges Wisconsin by nearly $1 billion annually, hospital and insurance officials say. This dramatic shortfall — thought to be a primary reason why health care costs in the area will outstrip the national average by 15% — is passed on to businesses and their employees as increased premiums.
[Milwaukee Journal Sentinel 2001-01-14]
Medicare cuts have prompted cost controls
No one disputes that the Balanced Budget Act of 1997 forced hospitals to control costs. The question is whether its restrictive role became punitive.
[Dallas Morning News 2001-01-13]
When your HMO or IPA goes bankrupt
When an independent practice association or other contracting organization goes out of business, it can be a nightmare for physicians. Left holding tens of thousands of dollars in claims, they usually face a complicated federal bankruptcy process that can take years to resolve and probably will pay just pennies on each dollar owed, consultants say.
[AMNews 2001-01-22]
Pfizer Sales Force Still No. 1 with U.S. Doctors
Pfizer's pharmaceutical sales organization placed first overall in a Scott-Levin survey of U.S. physicians in nine core specialty groups: general/family practitioners, internists, pediatricians, obstetrician/gynecologists, psychiatrists, general surgeons, gastroenterologists, cardiologists and otorhinolaryngologists.
[Scott-Levin press release 2001-01-15]
Bush Set to Back State Laws to Extend H.M.O. Patients' Rights
WASHINGTON, Jan. 13 — The Bush administration intends to support state laws expanding the rights of patients in disputes with health maintenance organizations, a matter that is before the Supreme Court, aides to President-elect George W. Bush say.
[New York Times 2001-01-13]
Medical Privacy's Tangled Web
When Congress mandated the standardization of all electronic health-care documents in 1996, it created the Health Insurance Portability and Accountability Act. It also opened a Pandora's box teeming with privacy and security issues.
[Wired 2001-01-15]
Health Regs Lucrative for Techs
A treatise of federal rules intended to protect the privacy of health information could slam hospitals with egregious compliance costs, and technology companies are vying for the chance to cash in.
[Wired 2001-01-15]
Psychiatric Hospital Ready To Drop HMO
For 100,000 Connecticut members of Cigna Behavioral Health, a dispute between the HMO and a prestigious psychiatric hospital has threatened to shut them out of one of the most extensive networks of mental health care in the state.
[Hartford Courant 2001-01-15]
Cancer patient in the fight of her life–with insurer
Sick, scared and running out of time, Debbie Robison, 45, began a grueling and controversial stem cell transplant treatment for ovarian cancer at a St. Louis hospital last week. Without it, her doctors say her chances of surviving another two years are slim. But Robison's fight for her life is just one of her battles. The other is with her insurer and husband's employer, Caterpillar Inc., which has repeatedly denied payment approval for the harrowing high-dose chemotherapy procedure that can cost anywhere between $100,000 and $250,000.
[Chicago Tribune 2001-01-14]
High court upholds ruling for Blue Cross fee disclosure
Georgia's Supreme Court has upheld a lower court ruling requiring Blue Cross and Blue Shield of Georgia to disclose its fees paid to doctors, along with the method used to determine them.
[Atlanta Journal Constitution 2001-01-12]
Recent postings from the Daily Briefing. Unfortunately, many of these links may no longer be available.

Week of: 12/31/2000 – 01/06/2001
Week of: 01/07/2001 – 01/13/2001
Week of: 01/14/2001 – 01/20/2001
---
Our most popular topics on Managedcaremag.com
---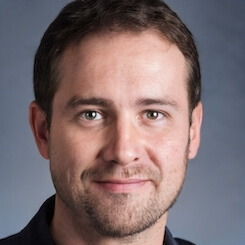 Paul Lendner ist ein praktizierender Experte im Bereich Gesundheit, Medizin und Fitness. Er schreibt bereits seit über 5 Jahren für das Managed Care Mag. Mit seinen Artikeln, die einen einzigartigen Expertenstatus nachweisen, liefert er unseren Lesern nicht nur Mehrwert, sondern auch Hilfestellung bei ihren Problemen.