Naturally, doctors are more likely to buy into a physician-led DM program. Rewarding them for resulting lower medical costs keeps them in the game.
If a patient whose physician works for Harvard Vanguard Medical Associates ends up in a hospital with congestive heart failure, odds are high that the patient will be enrolled in the group's disease management program. The goal: never repeat that hospital visit.
The congestive heart failure program is run by three nurse-practitioners employed by Harvard Vanguard, a 550-provider group based in Boston. The nurses, who work closely with primary care physicians and cardiologists, see patients regularly, assessing their medications, aiding their rehabilitation, and educating them about CHF and how best to take care of themselves.
It's a success, says Diane Gilworth, R.N., clinical manager of the program. From 1997 to 1998, patients enrolled in the CHF program had 92 percent fewer emergency room visits and 40 percent fewer disease-related hospital admissions than those hospitalized for CHF before the program started.
Those numbers are strong, even better than commercial disease management programs might produce, says Al Lewis, president of the Disease Management Association of America. He's not surprised. When a disease management program has its roots in a medical group or other provider organization that includes physicians, he says, the savings are almost always multiplied.
"It's possible to do disease management without physician involvement, but it is more successful if you do have physician involvement," Lewis says. "And the extreme of that is when the physician group is actually undertaking the program."
Disease management is growing fastest within provider organizations, consultants say. Some insurers, too, are turning over more disease management responsibilities to physicians and provider groups. It makes sense for providers to do disease management, experts say. Physicians see the patient as a whole and are able to apply protocols from hospitalization through home care. In addition, doctors and other providers can care for coexistent medical problems.
The biggest reason for provider groups to lead disease management efforts, though, is that doctors are much more likely to participate if the program is coming from within, Lewis says. "A decent disease management program will get physicians covering 50 percent of its patients to take an active role in the program. When the physician group does it, that figure is very close to 100 percent," he says.
Challenges exist whenever a medical group undertakes formation of a disease management program. Compensation is an issue, especially when physicians are providing services that aren't typically covered by a health plan, such as education.
But many organizations are forging ahead, and they say their patients will benefit.
"If you're going to change a system," says Tamara Lewis, M.D., medical director for community health and prevention at Intermountain Health Care in Salt Lake City, "you have to do it internally."
Charlotte's success
The Sanger Clinic in Charlotte, N.C., is one group practice giving disease management a go. The 60-member group of cardiovascular specialists has programs targeting several conditions, including adult cases of congenital heart disease, lipid management, and congestive heart failure.
Physicians designed protocols for the programs, and on designated clinic days they work with a team of nurses, physical therapists, and pharmacists to help patients get better control over their health problems, says Stephen L. Wagner, Ph.D., CEO of Sanger Clinic.
"The disease management programs tend to be multidisciplinary and include a lot of patient education," Wagner says. "We are trying to get patients to understand the issues related to their disease so that they can do the right things to keep from getting into trouble. We want to keep their quality of life up and keep them out of the emergency room."
Physicians take the lead in all of the disease management efforts, Wagner says. Physicians work within the protocols, but decide for each patient how much exercise, what types of therapy, and what medication changes he or she should have.
"We think it is best if the physicians are at the front of this and really directing traffic," Wagner says. "They have the best overall understanding of the patient's condition, so they can integrate all of the care."
Treating the whole patient
Such close physician involvement is what makes medical-group efforts stand out from those of independent companies, says Jon Mayer, R.N., a health care management consultant at Milliman & Robertson Inc., the actuarial and consulting company. "In provider-run disease management programs, physicians really know the patients. They understand all of the medical problems the patients are facing, and they can address them. In comparison, an outside company sometimes finds it difficult to define what it is and is not supposed to be managing."
Congestive heart failure patients in Harvard Vanguard's program often have primary care problems other than CHF, Gilworth says. Because she and the other program nurses communicate often with the primary care physicians, they can expedite all kinds of care for patients in the heart disease program.
"The most important reason medical groups should take on disease management is that outside companies don't have any inherent responsibility for the patient," she says. "We can actively manage a patient's multiple issues. We can help patients with their diabetes, their hypertension. That is something most outside programs do not provide."
Before Harvard Vanguard launched its heart failure program several years ago, it considered hiring a vendor to operate a disease management program for its patients. The group's decision to run the program in-house has proven to be less expensive, as well as more beneficial to patients, Gilworth says, encouraging other medical groups to do disease management themselves.
Executives at Intermountain Health Care also like to see physicians in charge of DM programs. As an integrated health system, Intermountain designed care management programs to cover all sites of care, from hospitals to patients' homes to outpatient settings.
Integrated delivery networks have a greater ability to control care in all settings, from inpatient to ambulatory to home-health care, says Mayer. "An outside company can really only educate patients and monitor their compliance. It is still up to providers to care for and manage the patient. That is where gaps begin to exist with outside programs."
At Intermountain, care management teams design interdisciplinary protocols that physicians, nurses, therapists, and others follow throughout all stages of care. Most diseases addressed have short- and long-term components, says Jill Hoggard-Green, assistant vice president of clinical support services. Patients with diabetes, for example, can have acute problems that land them in the hospital. But they also have to manage their condition on an everyday long-term basis.
"The only way to make significant behavior change is to work in an interdisciplinary way," she says. "You need to have all the players involved. For instance, you can have a protocol that covers what happens with a diabetes patient in the inpatient and outpatient settings in terms of medication management and treatment, but you'll find that you won't be able to make his blood sugar as stable as you would like it to be over the long term without a tremendous amount of coaching from educators."
Intermountain's own health care plans also have proven to be very helpful to the disease management process, says Intermountain's Tamara Lewis. "When we realized that patient coaching and education were critical components of our programs, we had the health plan representatives there to help put that together. They went back and added that component to the benefit structure."
Intermountain insures about 1 million people through its own health plans and affiliate contracts in which companies lease the Intermountain network. The provider organization has not yet priced its disease management programs for other insurers, Hoggard-Green says.
Reluctant to pay
Physician organizations say compensation for groups that do disease management is a tricky area that needs to be addressed.
Brown and Toland Medical Group in San Francisco scaled back its DM programs because insurers failed to compensate the 2,000-physician multispecialty group, says Michael E. Abel, M.D.
The group began implementing disease management programs in the early 1990s when it launched in-office risk assessments and education sessions for the elderly and a program for HIV patients. Programs for patients with asthma, diabetes, and other diseases followed.
But as the group reduced overall costs by shifting care from the hospital to the physician's office, pressure to reduce the group's capitation rates grew.
"Neither health plans nor employers rewarded us financially for these programs," says Abel. "As we managed these populations effectively and efficiently and our costs went down, the pressure increased to reduce the payments coming to us."
Brown and Toland has repeatedly been commended for the quality of care it provides, but that has not translated into financial support to keep disease management programs going, Abel says. All of the programs today are stripped-down versions of what they were.
"It is impossible to do what we believe is the right thing if we don't get compensated appropriately," Abel says.
Uncodable care
Insurers do not pay Sanger Clinic physicians for their disease management programs, either, Wagner says. Physicians are only compensated if the services they provide can be coded for payment. Education does not often fit that bill, Wagner says.
Some insurers, however, are trying to address the payment issue in hope of gaining the benefits of physician-led disease management.
Gregory Preston, M.D., chief medical officer for managed care at Blue Cross and Blue Shield of Tennessee, looked for medical groups that would provide disease management and found none. So the company is beginning to encourage physicians to provide educational and other pieces of the insurer's disease management programs and get paid for it.
When Blue Cross identifies a candidate for a disease management program, the insurer asks the patient's physician if he or she would like to provide a group of services, such as nutritional counseling sessions. Blue Cross provides all of the material necessary for the program and pays the physician a package fee. If the physician chooses not to provide all of the services, he or she still can get extra compensation for doing telephone consultations with nurses about the patient. Typically, this wouldn't be paid for, says Preston, who used to work for a large medical group that did disease management. "This isn't the same as a group practice doing disease management on its own, but we wanted to give physicians the choice."
Blue Cross and Blue Shield of Florida also is working in new ways with physicians to operate disease management programs. In one program, the insurer has authorized nephrologists to act as the primary care doctor for patients with end-stage renal disease. This way, the nephrologist can treat the main disease, as well as assess and either treat co-existing conditions or refer the patient to other specialists. Blue Cross has authorized additional treatments and medications for people in the program.
"Most people who have end-stage renal disease have more than one major condition that affects their overall health status," says Larry Reynolds, director of Blue Cross's Advanced Renal Options program. "Nephrologists can look at total body systems in a way that optimizes the renal care a patient receives, as well as other ongoing conditions."
Patients with end-stage renal disease often have diabetes, cardiovascular disease, and high blood pressure, says Robert P. Geronemus, president of South Florida Nephrology Associates and consultant medical director for the Advanced Renal Options program. "You need to have one person coordinate things, and the nephrologist is ideal, because the nephrologist is the person who is seeing the patient most frequently."
Physician involvement early on helped form the disease management program so that it would best benefit patients, Geronemus says. That's unusual, he adds.
"The practice of medicine has been very much influenced by what is paid for; rarely do physicians get asked what they really think ought to be done," he says. "But in this program, that's what happened. Blue Cross and Blue Shield wanted to get a high degree of physician involvement from the beginning."
Because nephrologists act as primary care physicians, that involvement has continued, Geronemus says. "The physician is in the middle of this on a day-to-day basis, managing care with the encouragement of the insurance company and for the benefit of the patient. Everybody wins."
---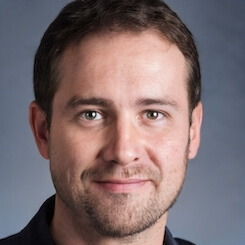 Paul Lendner ist ein praktizierender Experte im Bereich Gesundheit, Medizin und Fitness. Er schreibt bereits seit über 5 Jahren für das Managed Care Mag. Mit seinen Artikeln, die einen einzigartigen Expertenstatus nachweisen, liefert er unseren Lesern nicht nur Mehrwert, sondern auch Hilfestellung bei ihren Problemen.