Part of what made the Institute of Medicine's report on medical errors so appalling was its conclusion that error prevention requires not fancy technology, but a systems overhaul that "makes it easy to do things right and hard to do them wrong." In a simple example, the IOM said accidental deaths have been prevented by storing IV bags containing different medications in separate drawers.
Other industries have figured out how to collect, analyze, and use error data to prevent catastrophes and drive continuous-quality-improvement programs. Health care is only now beginning that process.
Last February, the Quality Interagency Coordination Task Force (QuIC), set up by President Clinton, outlined what 11 federal agencies and the privately funded National Forum for Health Care Quality Measurement and Reporting (Quality Forum) should do to implement recommendations in the IOM report.
"It seemed to us that there would be more likelihood of getting this sort of thing started if it were restricted to serious events," says Lucian Leape, M.D., of Harvard School of Public Health, a leading researcher on safety and member of the committee that authored the IOM report.
Over the long term, tracking less serious medical errors, including "near misses," can reduce serious injury and death by alerting facilities to potentially dangerous conditions.
States groping
Both the IOM and QuIC reports emphasize the importance of collaboration between federal, state, and private-sector stakeholders. According to the National Academy for State Health Policy (NASHP), states responded to the IOM report with 45 bills related to medical errors, of which eight had been enacted by July. Only 20 states, however, have mandatory reporting programs related to patient safety.
"States are looking for guidance," says Jill Rosenthal, an NASHP policy analyst. "They're interested in standardization, but they don't want to see that developed at the federal level without state input." Standardization, both in collecting data on medical errors and in promulgating best practices, is a prerequisite for preventing errors from reoccurring.
Even states with relatively robust mandatory reporting systems are struggling to define for providers what constitutes a medical error. The Pennsylvania Department of Health, for example, sent licensed health care facilities a list of questions and answers in April to guide them in making error-reporting decisions.
Some states with mandatory reporting requirements focus only on serious errors. Under Florida's 1985 medical malpractice law, hospitals and ambulatory surgical centers are required to report irreparable injuries within 15 days, and are supposed to track, but are not required to report, near misses. Those reporting serious incidents must also devise a plan to prevent the same thing from happening again.
"By law, they are required to have a CQI process in place," says Anna Polk, administrator of risk management programs at Florida's Agency for Health Care Administration. "But figuring out whether a facility is doing that is not the easiest thing in the world."
New York's Patient Occurrence Reporting and Tracking System (NYPORTS) charts a range of adverse events, of which medical errors are a subset. NYPORTS is Internet-based, which allows facilities to compare their error rates with those of other facilities in the state.
Implementing a standardized reporting system for serious medical errors in all 50 states is likely to take several years at best. Guidance must come from the federal government, and as recommended by the IOM, the Quality Forum is expected to produce definitions for a set of egregious preventable errors by early next year.
"By far the most important thing the federal government can do to advance the cause of safety is to define it," says Leape. "We're not in any position to monitor and penalize hospitals until we define what they ought to be doing."
Which raises the issue of state-level reporting infrastructure and enforcement. In Massachusetts, for example, error reports from institutions go to the Public Health Department. If the problem involves an individual practitioner, the report goes to the Board of Registration. But comparing the total number of reports with national error rates suggests that Massachusetts's 15-year old mandatory reporting system may not be providing the complete picture.
"We're not getting anywhere near the number that ought to be reported," says Sen. Richard Moore, who chairs that body's health committee.
Moore is lead sponsor of a bill that would establish the Betsy Lehman Center for Patient Safety and Medical Error Reduction. Named for the Boston Globe health reporter who was killed by an overdose of chemotherapy in 1995, the center would conduct research and develop safety guidelines. Its first job would be to make the state's reporting system work better.
"It appears that facilities have not been reporting at the level that you would expect, especially when you look at the numbers in the IOM report," says Robert Muscalus, D.O., Pennsylvania's physician general. Under his state's 1998 mandatory reporting law, facilities must report incidents that seriously compromise patient health and safety. Only 259 incidents were reported last year. Muscalus hopes that a recent conference call with health care facility administrators, in addition to the aforementioned Q&A list, will raise the level of reporting. Enclosed with the list was a sample reporting form to promote more accurate reporting.
NYPORTS, which may be the most sophisticated state-level reporting program today, was designed with input from experts in health care quality improvement. Fred Heigel, director of New York's Bureau of Hospital and Primary Care Services, which operates NYPORTS, says the number of medical error reports logged annually exceeds the number of voluntary reports received by the Joint Commission on Accreditation of Healthcare Organizations over five years.
"If facilities fail to report, we're prepared to penalize them," says Wayne Osten, director of the Office of Health Systems Management, and Heigel's boss.
Leadership role
States will need technical and financial help to improve reporting programs and enforcement mechanisms. But there is concern that the massive federal initiative on medical error prevention will impose mandates on the states.
"The federal government can play a leadership role in bringing uniformity to the process," says Muscalus. "At the same time, it's important to point out that it's the states that license hospitals and physicians. We have to work together to develop uniform definitions and systems."
To that end, the U.S. Agency for Healthcare Research and Quality hosted the first National Summit on Medical Errors and Patient Safety in September. A panel of 17 private and public organizations that fund research on safety heard from two dozen people, including policy makers, oversight organizations, and statewide coalitions involved in improving safety.
Pressure to prevent errors is likely to increase. The Health Care Financing Administration, for example, will conduct a study of a mandatory reporting system, involving state collaboration, for serious errors. HCFA plans to follow with a national mandatory reporting system for all hospitals participating in Medicare.
To achieve better reporting, Leape says, the government should "tell states not what to do, but what they ought to do. The question is whether states will step up to the plate."
— Bob Carlson
---
Our most popular topics on Managedcaremag.com
---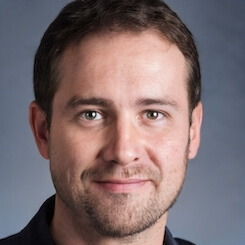 Paul Lendner ist ein praktizierender Experte im Bereich Gesundheit, Medizin und Fitness. Er schreibt bereits seit über 5 Jahren für das Managed Care Mag. Mit seinen Artikeln, die einen einzigartigen Expertenstatus nachweisen, liefert er unseren Lesern nicht nur Mehrwert, sondern auch Hilfestellung bei ihren Problemen.