The doctor-patient relationship is the foundation of modern medical ethics. It is the touchstone for our professional conduct and the single matter that physicians, when polled, say we value most about medical practice. But the doctor-patient relationship is changing, and so is medical ethics. To maintain the values that doctors and patients appreciate most, the profession may need another credible touchstone.
Ethics in capitated managed care is not essentially different from ethics in any other fee and delivery system. The ethical issues that managed care highlights, however, are different from those in fee-for-service medicine. Five important questions are:
How much coverage is fair–to individuals, and to communities?
Who should control disclosure of financial conflicts of interest, which ones and when?
Is "gaming the system" ever right?
What treatments are "marginal," "futile," and "experimental"–and who should pay for them?
Should private companies support public goods, such as research, teaching and indigent care?
Lurking behind each question is the disturbing body of evidence that the doctor-patient relationship is more important to doctors than to patients. The kind of relationship most physicians were weaned on was covenantal, continuous, confidential, supportive and personal. But is it still?
Covenant or contract?
Fidelity and altruism are supposed to govern the doctor-patient relationship. Professionals put their patients' interests before their own, and pledge to defend those interests against administrative, medical and personal barriers. Yet more patients and doctors meet each other while under contract than ever before, and usually neither has truly free choice in the matter. In fact, patients as a whole are increasingly wary of physicians as a group, and think that physicians are paid too much–even while underestimating their income by half. At least one court has ruled that the doctor-patient relationship begins when the patient selects a primary care physician from a list.
Continuous or episodic?
A few years ago, I was privileged to practice with a partner who had taken care of three generations of the same family–of several families, in fact. Such continuity still exists, but it is rare as physicians couple and uncouple in group arrangements and are selected and deselected by managed care plans.
There is other evidence of indifference to the long-term promise of the doctor-patient relationship. Mall medical offices and urgent care centers sometimes pick up what slips through the cracks. Separate inpatient and outpatient physicians and practices grow rapidly. Specialists must either build niche practices, teach generalists or retrain as generalists themselves. Few endocrinologists are able to continue their long-term relationships with their diabetics, for example.
Patients increasingly regard the doctor-patient relationship as ripe for a no-fault divorce, and at least one study has shown that a difference of $20 per month is enough to separate one from one's doctor. Last June, a study done by the Commonwealth Fund in Boston, Los Angeles and Miami showed that 41 percent of managed care patients surveyed had changed doctors at least once in the last three years. Nowadays, the most common reason for a new patient visit to my office is "change of insurance."
Confidential or wide open?
The obligation to keep to oneself all information learned from or about the patient was called a "decrepit concept" 20 years ago in a seminal New England Journal of Medicine article. Mark Siegler determined that more than 70 physicians, nurses, managers, trainees, students and managers had access to a hospitalized patient's chart. Today, that number can be multiplied by three orders of magnitude. As information systems record and beam bits of data we thought we'd told no one else to a cyberspace too big to think about, confidentiality of medical records seems like food for earthworms.
There's a flip side to truthtelling here. It's "gag rules"–prohibitions on doctors' discussions with patients about how their insurance works, and what financial arrangements physicians have with payers. Yet the simple truth is that cost and information about it matter to patients–as much as or more than our own measures of satisfaction and service.
Collegial or solitary?
Advocacy is the first rule of traditional medical ethics. Trying to define the patient's disease process, eradicating the smallest discomforting lesion, gaining the wisdom of another colleague–all of these goals have motivated referrals. Happily for physicians, the scientific philosophy implied by these goals has also been financially rewarding.
Yet in managed care, the financial incentives are reversed, and physicians face disincentives to refer or to prescribe an off-formulary medication. To minimize the distortion of physician judgment, proposed rules from the Health Care Financing Administration limit the amount of compensation physicians can risk to a maximum of 30 percent.
Personal or population-based?
Medical practice is nothing if not personal. Patients in the waiting room do not think of unidentifiable others when they are in the office, cold and naked, still waiting to be seen. Perhaps they should; perhaps we should all have a better, stronger sense of community in this age of the Internet. But many of my patients find it hard enough to survive themselves without worrying about the world.
Managed care's ethical foundation is population-based. It is the health of the public that matters, including the public that is locked out–even out of managed care. Rates of Pap smears, mammography and asthmatic hospitalization are criteria by which some health plans have already been judged by the National Committee for Quality Assurance. Infant mortality rates, overall length of hospital stay and the safety of new mothers discharged within 24 hours of birth are not far behind. Will medical responsibility for those persons who live within the managed care organization's shadow follow? Will practice guidelines that govern group practice let individual doctors and patients be personal?
Do other credible touchstones for modern medical ethics exist, now that the doctor-patient relationship isn't what it used to be? A moral relationship between payers and patients is one possibility; an integration of fairness to all with the choices of an individual is another. But for the time being, despite all the pressures upon it, the individual doctor-patient relationship is likely to remain the most important relationship in medicine–at least to doctors.
The author practices internal medicine with North Suburban Clinic in Elk Grove, Ill., and is a Chicago-based clinical ethics consultant. With David Schiedermayer, he is the author of The McGraw-Hill Pocket Guide to Managed Care: Business, Practice, Law, Ethics (McGraw-Hill, New York, 1996).
---
Our most popular topics on Managedcaremag.com
---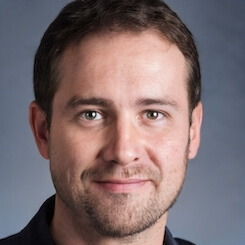 Paul Lendner ist ein praktizierender Experte im Bereich Gesundheit, Medizin und Fitness. Er schreibt bereits seit über 5 Jahren für das Managed Care Mag. Mit seinen Artikeln, die einen einzigartigen Expertenstatus nachweisen, liefert er unseren Lesern nicht nur Mehrwert, sondern auch Hilfestellung bei ihren Problemen.