By Greg N. Korneluk
You already know the benefits of practicing preventive medicine. By applying those principles of prevention to the management of your practice, you will be in a position to thrive and survive in a managed care environment. If you start by taking just 30 minutes to review critical aspects of your practice and rule out problems, you can then narrow your focus to those areas where you will be able to make the most significant improvements.
Like the systems of the human body, your practice has vital systems that must be maintained in order to assure its health. I like to organize them into the acronym "CARES+." The five initials stand for five areas of a practice that need to be evaluated: core service, access, representation, economics, and staff and support. The final element–the "plus"–is your own attitude. Your practice should be efficient and productive, of course, but it should also be a source of personal and professional satisfaction.
With the CARES+ framework in mind, begin your 30-minute practice checkup. Spend one minute thinking about the questions and comments posed for each point listed. Then use the checklist to rule out what's working. When you have completed all 30 items, your checklist will highlight where to begin concentrating your efforts to improve the health of your practice.
Core service
1. Quality management: Are you actively fostering continuous quality improvement? Have you implemented systems and processes for the prevention of problems and the control of risk? Are you meeting monthly to improve quality and keep an active written list of quality improvement initiatives?
2. Clinical documentation: Can you quickly retrieve relevant information when you need it? Key elements include written protocols for dictation, patient folder organization, progress note formats and paper flow.
3. Patient education: Are you conveying practical and relevant knowledge to your patients? Have you ensured their understanding of their health risks and proposed treatments? Consider patient education messages while patients are on hold on the telephone, videos in exam rooms and group education.
4. Outcomes management: Are you taking steps to ensure that you deliver superb, effective care? Do you use state-of-the-art techniques? Are you satisfied with your practice's diagnostic protocols and the thoroughness of its physical exams and patient histories? Do you have efficient outcomes measurement to prove quality and monitor improvement?
5. Interpersonal impact: Do you create a positive impression and convey a caring, concerned attitude to your patients? In addition to dress and demeanor, consider your approach in each patient encounter and how you handle the necessary social interaction. Are you enjoying your day and your patients?
Access
6. Technology and facilities: Is your working environment productive, pleasant and ergonomically sound? Key elements to consider include space that minimizes walking; up-to-date telephone, computer and support equipment; a patient-flow signaling system, and a well thought- out overall facilities plan.
7. Records management: Does your office manage the paper flow smoothly through the intelligent use of systems and forms? Streamlined folder formats, upgraded filing equipment and standardization of medical, financial and other records can prevent backlogs and filing errors.
8. Patient flow: How smoothly do you choreograph patient movement through the office? Have you established a documented, patient-friendly process? How would you rate your patient pre-visit preparation process? Do you actively manage waiting time and have efficient check-out procedures?
9. Time management: Have you organized all processes and personnel in your office to make the most effective use of your most valuable resource–physician time? Do you delegate well and carefully plan call-backs and other time-sensitive procedures?
10. Scheduling systems: Do you maintain a smooth and realistic schedule that keeps patient waiting to a minimum, while still maximizing your productivity? Review your call screening and scheduling systems. Are you satisfied with the number of no-shows, as well as your telephone triage system?
Representation
11. Practice positioning: Do you understand your patients' view of your practice? Market research, demographic studies and patient surveys can help you identify your unique position in their minds. How are you positioning your practice to managed care plans?
12. Marketing and public relations: Are you presenting your practice to managed care plans and referral sources effectively and appropriately? Do you have the data to "prove quality"? Public speaking and personal networking can be reinforced through staff and patient involvement, as well as through an organized communications and referral management program.
13. Ambiance and decor: Do you create a "we care" environment while also reinforcing your professional image? In addition to a distinctive, hospitable design theme, consider extra patient amenities and dramatic touches that reinforce your position.
14. Patient relations: Does your practice project a personal approach to your patients? People-oriented staff members, patient relations training and clearly defined service standards can help you make a positive connection with every patient.
15. Collegial relations: How well do you develop and maintain positive relationships with referring physicians? Are your consultants cost-effective? Do they educate you in their letters? Do they support the success of your practice? Are their communications timely and effective?
Economics
16. Optimal utilization: Are you delivering the highest quality of care in the most economical manner? Consider your daily production goals, staff utilization, volume and fees.
17. Third-party payment: How effectively do you manage your relationships with insurers and managed care plans? Are your coding protocols up to date? Could you take steps to tighten the processing cycle and improve your claims management system?
18. Collections: Do you actively manage patient collections to ensure timely reimbursement? Points to consider include your patient registration and documentation system, in-office collection procedures and account follow-up and communication.
19. Overhead management: Are you getting the most out of every dollar spent on overhead? Do you conduct regular staff and physician salary reviews? Have you instituted effective cost control procedures, purchasing systems and an overall practice profit plan? Are you focused mainly on productivity improvement, instead of just cost control?
20. Financial controls: How well do you measure, analyze and control the fiscal health of your practice? Do your controls include quarterly financial reviews, cost/patient data, loss prevention and risk management procedures?
Staff and support
21. Organizational structure: Have you defined clear lines of responsibility and open lines of communication? Review your organization chart and job descriptions. Are you happy with the care delivery team that supports you and how it is organized?
22. Personnel policies: Do all staff members understand the rules that create order? Clearly defined policies on salary, fringe benefits, time-off issues and personal conduct help maintain an orderly work environment with fair, consistent rules.
23. Performance reviews: How well do you measure and deliver constructive feedback? Consider how well you give immediate, "real-time" feedback, as well as scheduled performance reviews.
24. Selection and maintenance: Do your hiring and selection processes attract and retain the highest-quality staff? Look at your pre-screening and interview criteria, as well as testing and reference checking procedures. Have you instituted "trial" hiring to help ensure staff compatibility?
25. Productive morale: Do you regularly support and reinforce constructive attitudes? Key steps include daily two-minute meetings at the start of the day, regular staff meetings, formal peer recognition programs and staff bonus systems.
Attitude
26. Pride in the profession: Have you truly made a commitment to excellence? How patient-oriented are your practice values? Do your personal standards and self-image reflect a professional approach to medicine, or is it primarily a business to you?
27. Taking responsibility: Have you truly taken full responsibility for all aspects of the practice? Have you learned not to think of yourself as a "victim," but rather as a leader who can take control of the future direction of the practice? What steps have you taken to reinforce your leadership and develop a responsible, helpful support staff?
28. Positive expectations: Have you established a constructively positive outlook? Do you convey a sense of hope, forward momentum and a healthy expectancy that things will turn out well? Do you ask for what you want?
29. Vision: How clear is your practice vision for the future? Regular progress reviews, a clear practice mission and clear-cut goals can reinforce your concrete vision of what you want to achieve.
30. Action orientation: Do you move things forward and make things happen? By taking action and managing change, rather than resisting it, you can turn ideas into measurable actions with step-by-step implementation plans.
After you finish the checklist, use it to begin setting priorities for changes in your practice. By focusing on the areas most in need of improvement, you can begin redirecting your practice so that it is not only more efficient, but also more satisfying to you on both a personal and professional level.
The author is chairman of the International Council for Quality Care Inc. in Boca Raton, Fla., and a member of Managed Care's editorial advisory board.
---
Our most popular topics on Managedcaremag.com
---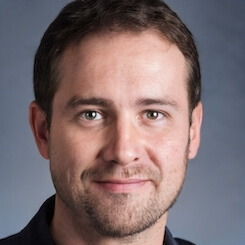 Paul Lendner ist ein praktizierender Experte im Bereich Gesundheit, Medizin und Fitness. Er schreibt bereits seit über 5 Jahren für das Managed Care Mag. Mit seinen Artikeln, die einen einzigartigen Expertenstatus nachweisen, liefert er unseren Lesern nicht nur Mehrwert, sondern auch Hilfestellung bei ihren Problemen.