To offer superior value in the brave new world of managed competition, doctors must search for compatible allies with whom they can provide collaborative services to achieve economies of scale and make full use of clinical and operational data management. Collaboration is impossible unless the allies talk freely, exploring ways to increase their value and make use of detailed data.
Yet at the same time, the government often views this sharing of data as evidence of a scheme to set up incentives that reduce competition. This creates serious problems under federal (and often state) antitrust law.
Let's explore some recent developments regarding a key element of this conundrum: sharing fee-related information.
Restraint of trade
In 1993 and again in 1994, the Federal Trade Commission and the Department of Justice jointly declared several "safety zones" related to the application of federal antitrust law to the health care industry. The safety zone that addresses fee-related information sharing between physicians and other providers (a physician-hospital organization, for instance) actually focuses on "price fixing" and "restraint of trade" antitrust issues. Communication about the fees that physicians will charge (or be paid) for their services usually is a core activity of any PHO or physician organization. The government therefore attempted to balance its antitrust concerns with a recognition of the necessity for networks to share information in order to obtain contracts, by creating a safety zone that addresses the sharing of information about pricing.
This safety zone requires establishment of what the government now calls a "qualified managed care plan" or, alternatively, use of a "messenger model" structure.
The QMCP is essentially the joint-venture model. It requires network physicians to share substantial financial risk and limits the network to fewer than 30 percent of the physicians in each specialty in the relevant physician market (if the QMCP does not require the physicians to provide services exclusively through the network), or fewer than 20 percent if the network requires exclusivity.
If a network cannot satisfy the QMCP criteria, the pricing safety zone also protects joint contracting under the "messenger model," discussed in rather general terms in the government's safety zone statement. However, a recent consent decree between a PHO and the FTC in Danbury, Conn., makes clear that many contracting networks are not pure messenger-model structures. This is so even though most of them were intended to be messenger-model networks, and the members believe that they are.
Many restrictions
A consent decree is a document in which a party that typically is the subject of a regulatory action and the government make legally binding promises about future activity as part of the settlement of their dispute. In the Danbury consent decree, a messenger-model network works as follows:
A pure messenger-model may convey to the physicians objective information about contract terms, including other payers' terms.
A messenger-model network may solicit clarifications from a payer.
The network may engage in discussions regarding contract terms other than prices and other than competitive terms and conditions. In this case, however, the messenger-model network must tell the purchaser that it may refuse to respond to the network or may terminate discussions at any time.
The network may not communicate to the physicians any information about the purchaser's refusal to clarify or entertain further discussions.
The messenger network may convey to the physicians the purchaser's responses, and may, at the request of a purchaser, communicate the individual views of each physician.
The messenger-model network may convey to the purchaser the acceptance or rejection by a physician of any contract offer.
The messenger-model network may refuse to communicate information only under limited circumstances, where the information is insufficient, lacks material terms, or is irrelevant to the physicians' needs.
The Danbury decision indicates specifically that a pure messenger network may not choose a fee for a particular procedure from any range of fees or other fee schedule authorized by the individual physicians. Similarly, the pure messenger model may not convey collective price offers from the physicians to purchasers, nor may it negotiate collective agreements for physicians.
In many networks, individual physician members are given the opportunity to participate in any agreement within preauthorized parameters, when negotiated by the network. This does not qualify for the messenger-model structure because, according to the government, "it would in fact be the messenger, not the individual physician, that would be making the critical decision, and the purchaser would be faced with the prospect of a collective response." Thus, the Danbury case strongly suggests that the government thinks this common approach to network contracting–the so-called "quasi-messenger" model –does not satisfy safety zone protections.
Risk is good
Note, though, three important caveats. First, the Danbury case involved activities in a market with only one hospital. Thus, the precise application of this strict messenger-model definition to networks in a competitive hospital market is unclear. Nonetheless, if your contracting network cannot comply with the safety zone authorizing QMCPs, it must have substantial financial risk simultaneous with its contracting activities.
Second, the FTC has indicated that it will issue initial guidelines this summer regarding networks' ability to have a "learning curve" for risk assumption. In other words, the government may acknowledge that a network can comply with antitrust law even if it is learning how to share substantial financial risk, but has not yet been able to do so.
Third, remember that failure to satisfy a safety zone does not mean that a provider is breaking the law. If a network deviates from the 30 percent to 20 percent market penetration thresholds, for example, it simply would be subject to scrutiny under the "rule of reason" analysis generally applied in restraint of trade and monopoly cases. "Rule of reason" analysis, however, doesn't apply to price fixing, which is a per se antitrust violation.
---
Our most popular topics on Managedcaremag.com
---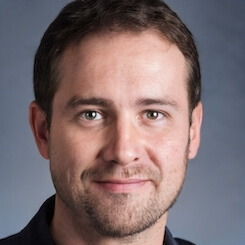 Paul Lendner ist ein praktizierender Experte im Bereich Gesundheit, Medizin und Fitness. Er schreibt bereits seit über 5 Jahren für das Managed Care Mag. Mit seinen Artikeln, die einen einzigartigen Expertenstatus nachweisen, liefert er unseren Lesern nicht nur Mehrwert, sondern auch Hilfestellung bei ihren Problemen.