Realizing they'd better do something to charm shaky voters before election time, members of the House of Representatives last month passed an amendment-laden version of the Kennedy-Kassebaum health insurance reform bill. At its core, the bill would prohibit insurance companies from denying individual policies to people who had carried job-related insurance for 18 months, dropping people who got sick except for nonpayment or denying coverage to people with a pre-existing condition (although coverage of the condition could be limited for 12 months).
House Republicans then voted to cap noneconomic medical malpractice awards at $250,000, add tax-free medical savings accounts, curtail state regulation of insurance plans and make it more difficult for insurance companies to deny coverage to small businesses.
The medical savings account provision alone, the White House says, would cost the government $1.8 billion over the next seven years. Medical savings accounts allow individuals to shelter up to $4,000 a year to pay the high deductibles that come with cheaper insurance plans.
Another controversial provision in the House bill would allow the states to continue to regulate the solvency of fully insured multiple-employer welfare arrangements, but would relieve some of these plans from state requirements that they cover specific items or services and would allow them to set premium rates based on the claims experience of the participating employers. The net effect, officials say, would be to shift regulation of these notoriously flimsy arrangements to the federal level, where the Labor Department, for one, has already said it does not have the resources to take over new responsibilities.
When the Kennedy-Kassebaum bill got to the Senate, where it passed 100 to 0, the medical savings account provision was dropped, which means this sticky issue will be decided by the House-Senate conference committee. Another problematical Senate provision was parity for mental health benefits, which is now opposed by the National Association of Manufacturers. For his part, President Clinton favors a "clean" bill, but so far he has kept his veto pen in his pocket.
Last Rites for 1996 Reform Of Medicare?
Following their mediagenic "save" of the foundering Medicare proposal, the nation's governors submitted a detailed financing formula to House and Senate staff members to be drafted into a bill. The staffers' verdict? It won't hunt. The major sticking point, said House Republican bill writers, is that the governors' fleshed-out formula for Medicare funding looks too much like the rejected per-capita cap.
The General Accounting Office then claimed the governors had not provided enough information for them to "score" the model formula. Finally, when the staffers hinted at substituting their own formula, the bipartisan support of the governors began to shiver and shake.
Tune in next month.
As for Medicare, conservative House Democrats reportedly are still looking for a compromise. In the lengthening silence, however, one aide went ahead and pronounced the body: "I believe Medicare [reform] is effectively dead for this year," says an aide to Republican House Ways and Means Committee Chairman Bill Archer of Texas.
FTC Softening On Physician Networks
Despite some grumbles in February against a bill to loosen antitrust provisions on provider networks, Federal Trade Commission Chairman Robert Pitofsky seems to be warming toward allowing physicians more slack to compete with HMOs and insurance companies.
At present, physicians can share price information if they also share risk, such as in a group practice situation. Proponents of more leeway for physicians argue that it would control costs and improve quality of service if physicians shared information in other settings as well. Now, of course, doctors risk being accused of "illegal price-fixing" if they share and compare outside of a risk-sharing situation. That's one obstacle that has prevented their offering their services directly to employers. A new policy is expected by the end of the summer.
Ironically, the new stance parallels the aforementioned Hyde bill, H.R. 2925, recently approved by the House Judiciary Committee. While that bill requires imposition of a "rule-of-reason" standard to the antitrust review of information exchanges within provider networks, the upcoming agency clarification will decide what conduct is to receive the "rule-of-reason" analysis, thus saving on enforcement costs. By the way, says the FTC, the Hyde bill will not even be necessary.
Take As Needed…
As Kansas Senator Robert Dole shapes up as the standard bearer of the Republican party, what can be said of his health care stands? In the proverbial nutshell: Medicare (nay, 1965), legislative efforts to expand and broaden Medicare (aye, ever since), 1993-94 health care reform (a little of both), incremental changes in health care (aye) … The Health Care Financing Administration allows labs with exceptional performance records to survey themselves. They'll use the Alternative Quality Assessment Survey instead of an on-site survey to get recertified. No lab, HCFA stressed, will go more than four years without a visit, with random on-site surveys thrown in … Also out are the Medicare physician attestation forms required when a Medicare patient is discharged. Final regs are due Sept. 1 … To make life even easier, last January, HCFA started phasing in use of the HCFA-1500 form for use by Federal Employee Health Benefits Program carriers … Violence in the health care setting is the subject of new Occupational Safety and Health Administration guidelines issued in March. In the 1980s, 27 pharmacists, 26 physicians, 18 registered nurses and assorted other health care workers were killed on the job. Disquieting suggestions to remedy this problem include metal detectors, panic buttons, revealing mirrors, "time out" areas and bulletproof glass. Also suggested: training for medical professionals in managing agitated patients and increased liai- son with the police. Copies of the guidelines are available on the Internet: http://www.osha. gov. Look under "What's new." If only it were.
–Jean Lawrence
SOURCE: ARAGON CONSULTING GROUP, ST. LOUIS
---
Our most popular topics on Managedcaremag.com
---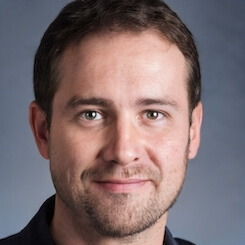 Paul Lendner ist ein praktizierender Experte im Bereich Gesundheit, Medizin und Fitness. Er schreibt bereits seit über 5 Jahren für das Managed Care Mag. Mit seinen Artikeln, die einen einzigartigen Expertenstatus nachweisen, liefert er unseren Lesern nicht nur Mehrwert, sondern auch Hilfestellung bei ihren Problemen.