Annual revenue: $14.4 billion
Health care benefits: $200 million annual cost, including coverage of 30,000 U.S. employees, 67% of whom are enrolled in HMOs, 15% in point-of-service plans, 6% in fee-for-service and 12% in alternatives.
Favored philosophy: "Continuous quality improvement"
Key initiative: Publishing a volume spelling out what it requires from HMOs it contracts with
Distinctive strategy: For behavioral health care, canceling previous limits and asking what desirable coverage would be "if we wiped the slate clean"
In health care's pantheon of corporate trailblazers, Digital Equipment Corp. is right at the top. The Maynard, Mass., information technology company formed the troika with Xerox Corp. and GTE Corp. that created the basis for the Health Plan Employer Data and Information Set (HEDIS), used by the National Committee for Quality Assurance as the closest thing to a national HMO rating system.
Not surprisingly, Digital was one of the first large U.S. corporations to encourage its employees to select managed care instead of fee-for-service medicine. The result: an impressive 82 percent of Digital's U.S. employees today are covered by some form of managed care.
It's not a small achievement. This year, the company will spend $200 million a year on health care benefits for its workers, dependents and retirees. Most of that goes for the 30,000 U.S. Digital employees who are spread over every state in the union and belong to 81 HMOs, 27 point-of-service plans and two fee-for-service plans. Sixty-six percent of those employees belong to HMOs, 16 percent belong to POS plans and 6 percent to fee-for service. Another 12 percent opt out of the company's plans for a spouse's coverage or other alternative, for which Digital pays them cash.
A new volume on its way
Despite its success so far, the company isn't resting on its laurels. Digital is already getting ready to publish the 1997 version of its HMO Performance Standards, the third revision. Look at it as marching orders for HMOs that want to do business with Digital. The current, 70-page 1995 document covers a comprehensive range of issues that concern Digital about the HMOs its employees might use, broken down into categories like member services and satisfaction, clinical quality, behavioral health, information management and reporting as well as finance and contracts.
Raising the bar
Digital sees the performance standards as a "living document" that spurs a constant cycle of monitoring, assessment and improvement in those areas. Subsequent versions of the document also will evolve in sophistication as Digital and other U.S. employers become more adept at encouraging the spread of managed care in the health care marketplace.
"We continue to try to raise the bar," says Fran Bastien, Digital's U.S. health and welfare benefits manager. "We believe developing long-term partnerships based on quality performance is the way to get sustainable, long-term cost reduction in health care. We're fundamentally changing the way health care is delivered," he says.
Key to the performance standards is the application of the continuous quality improvement (CQI) concept in a process involving the HMOs, providers, Digital, outside industry experts, Digital employees and their dependents, and the John Hancock Insurance Co., which Digital retains as a network manager and third-party administrator.
Each process requirement is accompanied by a reporting requirement, all cloaked in the language of CQI. For example, the 1995 Standards chapter on clinical quality includes a requirement that an HMO have a formal process for developing clinical guidelines and protocols, further stipulating that the HMO provide a written description of its procedure for informing patients of abnormal lab, radiology and other test results and the mechanism to assure follow-up of these patients.
Digital stopped short of weighting the standards by relative importance because it considers them all integral to building an "organized system of care," a vision of an integrated delivery system that Digital and other employers have worked closely with the Washington Business Group on Health to promote.
Beating a bugaboo
He acknowledges, however, that "the performance standards receiving much attention are in behavioral health." It took some work. Behavioral health–care for mental and emotional ills–has always been a bugaboo to benefits managers, and Digital was no exception.
"We came from an indemnity world where we had a lot of utilization of behavioral health care services. It was one of the weaker links in the system. We asked ourselves what behavioral-health coverage would look like if we wiped the slate clean," Bastien says. The first thing Digital did was go against the conventional wisdom by eliminating benefit limits. Employees were no longer arbitrarily restricted to, say, 20 outpatient visits, when they might need 21. Workers could also self-refer to a behavioral health specialist.
$100 million saved?
The performance standards emphasize doing a good job of behavioral-health practice management through things like assessment and intervention. The strategy challenged HMOs' thinking on the subject, Bastien notes, adding that Digital's approach doesn't mean opening the flood gates. "The point is that with an effectively designed system of care, we believe behavioral health costs can be managed."
How successful has Digital's overall health care strategy been? Over the five-year period starting in 1991, when the company first implemented its managed care strategy, Digital estimates it was able to avoid $100 million in health care costs. That figure reflects adjustments for population and the health risks of the various groups.
From an employee perspective, the performance standards had an immediate positive impact, reducing benchmark plan average payroll contributions in 1991 to $13 a week from $25 in 1990. That figure has since climbed to $20, still well below the previous high.
Results from satisfaction surveys have also been positive for the past two years, says Bastien. Employees are generally happy with HMOs, he reports, because they like the lower cost, the lack of paper work and the relative ease of access to providers in the Digital network. That doesn't mean there aren't areas that need improvement. Some employees still spend too much time in doctors' waiting rooms, and not everybody is happy with being restricted to certain physicians. "We promote choice, but nowadays we call it 'reasonable choice,'" he says.
Even industry innovators like Digital have their work cut out for them. Bastien says the areas of quality and outcomes are the most difficult challenges he has to face. The impending 1997 HMO performance standards will tackle those issues by promoting the development, management and growth of organized systems of care based on the model of Total Quality Management. That means managing the health status of employees from birth to death–with an emphasis on community services in the equation.
In the past, the "health maintenance" part of HMO might have meant simply giving employees a discount to the YMCA, he says. In the future there will be a dedicated effort to develop prevention and health maintenance programs focused on the health status of the population. "We're talking about a fundamental change in wellness strategy," declares Bastien. In the hands of a health care pioneer like Digital, the strategy bears watching.
---
Our most popular topics on Managedcaremag.com
---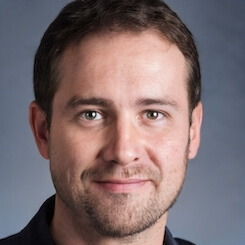 Paul Lendner ist ein praktizierender Experte im Bereich Gesundheit, Medizin und Fitness. Er schreibt bereits seit über 5 Jahren für das Managed Care Mag. Mit seinen Artikeln, die einen einzigartigen Expertenstatus nachweisen, liefert er unseren Lesern nicht nur Mehrwert, sondern auch Hilfestellung bei ihren Problemen.