THE PARTICIPANTS:
John D. Ayres, MD, JD, a lawyer and internist, director of the Office of Legal Services and Risk Management at Wishard Memorial Hospital, Indiana University Medical Center, Indianapolis, at the time of the round-table discussion, has since become medical director of the Primary Care Network of St. Vincent's Hospital, Indianapolis.
Eugene T. Beed, MD, FAAP, a pediatrician and consultant on health management issues, is current president of Horses, Zebras & Unicorns, and former senior medical director of utilization and of quality improvement/quality assurance and risk management at FHP Inc., Cerritos, Calif.
Ralph B. Bernstein, MD, past chairman of the Patient Care Committee of the American Gastroenterology Association, is co-chair of the Treatment and Referral Guidelines Committee of the AGA and the American Society for Gastrointestinal Endoscopy.
Janet E. George, MA, BSN, RN, is vice president of quality improvement for Manor HealthCare Corp., a long-term care provider in Silver Spring, Md., and former director of quality management and director of quality standards for the same company.
Harvey B. Nassau, DO, a former reviewer for the National Committee for Quality Assurance, and director of medical consulting for Coopers & Lybrand in Philadelphia at the time of the round-table discussion, is now senior vice president of medical managed care at the Allegheny Health, Education and Research Foundation in Cheltenham, Pa., and associate dean of managed care at Allegheny University.
Bruce C. Perry, MD, MPH (moderator), is medical director for the Southeast Permanente Medical Group in Atlanta, and former medical staff director of total quality management and director of quality care assessment for Group Health Cooperative of Puget Sound in Seattle.
Victor G. Villagra, MD, FACP, is vice president for medical care management, Cigna Healthcare, Bloomfield, Conn., and former medical director of the Continuous Health Improvement Program at Geisinger Medical Center in Danville, Pa.

Villains were conspicuously absent one day this April in Philadelphia, when seven diverse professionals with extensive experience in managed care gathered to talk about practice guidelines. The curt dismissals of "those tight-fisted HMOs," "those stubborn doctors," or "those short-sighted employers" heard in some quarters these days were not voiced. Perhaps it was because the assembled group had too much experience with the varied viewpoints that constitute reality in health care, and reality isn't that simple.Of course, no one wore rose-colored glasses, either. Participants (listed at right) articulated a view of guidelines and their role in demonstrating quality that was both clear-eyed and consistent. That view could be summarized in seven key principles:
1. Despite continuing pressure to limit costs, the market increasingly demands that health plans offer demonstrations of quality such as accreditation by the National Committee for Quality Assurance. This requires the implementation of clinical practice guidelines.
As moderator Bruce Perry, MD, MPH, explained, precedents for today's practice guidelines go all the way back to the book of Leviticus and the Code of Hammurabi. But Harvey Nassau, DO, added a modern-day definition of the guidelines' purpose: to assure "the right care in the right place by the right provider in the right setting at the right time with the right outcome, parenthetically at the right cost."
Nassau, a former NCQA reviewer of health plans, noted that such health care administrative agencies as the Health Care Financing Administration have scrutinized "quality" before. But "the difference between an HCFA review and an NCQA review is the difference between 'talk the talk' and 'walk the walk,'" he said. "And a lot of the health plans that we've looked at neither mumbled the mumble nor stumbled the stumble –if you'll forgive the pun."
NCQA, said Nassau, wants to see evidence that guidelines have improved the care actually delivered to the health plan member. So there's little justification for what pediatrician Eugene Beed, MD, FAAP, termed "shelfware"–guidelines that, however eloquent they are about appropriate procedures, sit on the shelf unconsulted.
The pressure for NCQA accreditation comes ultimately from those who make basic decisions about health care coverage: the nation's employers. Few employers are sophisticated about health care quality measurement. Many larger companies have consultants assess health plans' performance in the quality measures tracked by NCQA's Healthplan Employer Data and Information Set (HEDIS). Smaller employers are lagging, Beed said. Still, the writing on the wall is clear: for health plans, survival means embracing rigorous, standardized measures of quality.
2. Beware "practice guidelines" that come from the state legislature.
Health plans and their clinicians also face another kind of pressure these days, in the form of legislation, for example, that mandates the length of hospital stays for newborns. "Legislating health care is a dangerous proposition," declared Victor Villagra, MD, FACP.
Beed took a skeptical view of the endorsement of hospital-stay legislation by his own specialty, pediatrics. "My suspicion is it's really under the banner of convenience in many cases," he said, because "it's much easier to deal with a baby that's starting to look yellow in the nursery" where the pediatrician can do a bilirubin test "than with a mom who calls me from home and says her kid is looking a little yellow to her, what should she do?"
Bringing a dual-professional perspective to bear, John Ayres, MD, JD, suggested that the managed care industry has helped bring the bane of intrusive legislation upon itself. "Consumers felt that lengths of stay were inappropriate," he said. "The market, if you will, didn't respond to that. So they took their grievance to the legislature."
In Indiana, Ayres pointed out, the legislature has specified the types and frequencies of mammographic screening that state employees should receive. "That's ridiculous," he said, "because it takes forever to change a statute." And practice guidelines, the group agreed, should be modifiable over time, as well as easy to understand, relevant to the physician's own choices, and evidence-based.
3. Implementing practice guidelines requires at least as much attention as devising them.
Perry described the successful implementation of practice guidelines in a staff-model HMO with 1,000 physicians. Within a year of the release of the National Asthma Education Guidelines by the National Heart, Lung and Blood Institute, that HMO revised its asthma prescribing with impressive speed. "Feedback through local pharmacies showed that the ratio of inhaled steroids and cromolyn to theophylline changed about 50 percent in one year," said Perry.
What did the HMO do right? It identified certain pulmonologists and allergists in advance to serve as "champions and opinion leaders," offered physicians continuing medical education programs on the new asthma recommendations, and made use of prescription information that was readily available from pharmacies.
"Are we saying any guideline should have an educational policy associated with it?" asked Ralph Bernstein, MD. The apparent consensus: Such a policy helps.
Less successful, reported Perry, was an ambitious set of guidelines one organization developed for hypertension. In this case, a handsome manual was created and distributed to all the physicians. It called for educating patients about the condition and terminating drug therapy in patients whose hypertension had been controlled for two years, with a follow-up office visit upon termination. The trouble was twofold: No one had made sure appropriate patient education materials would be available (they weren't), and no one had made any provision for adding the follow-up visits to the doctors' already busy schedules.
4. Participation of nonphysicians such as pharmacists, clinical research nurses, physical therapists, and office staffers should be encouraged.
Villagra stressed the central role nonphysicians should play in putting guidelines to work. "If we would like to be truly successful at implementing clinical guidelines," he said, "I think it's imperative that we include office staff in the training programs."
The fact is that much done under the aegis of practice guidelines is done by nonphysicians, and the more "buy-in" from them that is achieved, the more effective implementation of the guidelines is likely to be. "I certainly don't want to diminish at all the recognition of the significant component that you play," nurse and quality executive Janet George, MA, BSN, RN, tactfully told the six physicians with whom she shared the round table. "But I think it's important to understand that there are other drivers."
George cited the use of psychopharmacological drugs in dealing with nursing-home patients as an area ripe for clarification by guidelines, because "caring for that resident without the medication is not a simple thing."
5. It can be tough to justify the expense of implementing practice guidelines to the bean counters in a managed care organization.
Though demand from employers for demonstrated quality is on the rise, in many places it cannot yet hold a candle to the pressure they apply for limiting costs. That pressure can make quality initiatives a hard sell in the chief financial officer's suite, round-table participants agreed. Beed cited business purchasing coalitions whose stated goal for a given year is a "zero percent rate increase," and who reply when questioned, "Which part of zero percent don't you understand?"
Financial officers also take a hard look at disenrollment rates that can run as high as 26 percent annually, and often draw the conclusion that initiatives to improve members' health 10 or 15 years hence are like arrows shot into the sky.
It's not that they're villains, Beed suggested. "I don't think it's malignant. I don't think people are saying they don't want to do things for the long term. Instead they're saying, 'We have all these incredible pressures on us, cost pressures from our employers. We have limited resources. We want to do the long-term things someday, but right now let's do the short-term stuff that'll get us by.'"
But the expenditures required for things like quality management personnel and state-of-the-art information systems are in fact investments in standardization, and standardization will be a requirement, not an option, in tomorrow's health care. Said Nassau: "Reducing the three 'demons' of overutilization, underutilization, and misutilization–in other words, reducing variance–improves efficiency, so cost and quality become married."
6. Guidelines should be developed and implemented with careful attention to the potential legal risks, and they should never be imposed as a substitute for the physicians' judgment.
The health care reform debate of 1993 – 1994 brought much discussion of enterprise liability, a system that would assign medical liability to the entire organization sponsoring the patient's care, Beed said. Adoption of enterprise liability would have been a powerful force behind the advance of practice guidelines. But even without that new system, health plans bear increasing legal responsibility. That is why, as Ayres pointed out, guidelines should be crafted with great care so that they aren't interpreted as a bare legal minimum that ought to be surpassed.
Guidelines should never be thought of as a substitute for a doctor's medical judgment, said Perry. "Even the best guideline is only for 95 percent of the patients, 95 percent of the time. A guideline never replaces an activated frontal cortex." Ideally, said Beed, guidelines should free physicians to spend more time on the art of medicine and "more time communicating with the patient and family."
6. Effective use of guidelines depends on effective communication within a managed care organization.
That idea of communication was the heart of the seventh principle on which round table participants agreed. "Buy-in" from participating physicians is mandatory to prevent guidelines from becoming "shelfware." That means it is desirable for physicians to have had a role in developing the guidelines themselves.
A national profusion of different locally developed guidelines, however, would defeat the standardization that is managed care's goal. So there is a "yin and yang" situation of competing values, Bernstein suggested. Offering a potential remedy, he suggested that when practice guidelines present a diagrammatic "tree" of medical recourses, "the trunk may have to be general," while guidelines might differ from one local area to another on the particular treatment decisions represented by the tree's smaller branches.
Nassau recommended what he called directed communication, which solicits a response among a specified set of options, rather than vaguely or noncommittally checking in. "I've seen quality champions, be they chief operating officers, medical directors, or quality assurance directors, send a report to the board that says, 'For your review.' And it ends up being a rubber stamp. And I've also seen those who send a report that says, 'Here are our top five illnesses. Which three should we focus on?' Now the board's responsible to feed something back. Similarly, when you outreach to your providers, as opposed to saying, 'What do you think we ought to focus on?', [one might say] 'Here's our top 10 list by frequency of visits, and here they are by members, total members, who suffer from this illness. Where do you feel you need support from the health plan among these, or is there another problem we don't know about?' That at least engages someone who gets 50 pieces of junk mail across the desk."
It speaks volumes about practice guidelines that seven savvy representatives of the managed care industry's different sectors had no fundamental disagreement about the critical role of guidelines in winning–and deserving–accreditation by the NCQA. While some observers of health care industry see a tug-of-war between quality and economy, those who work with guidelines every day understand that the same process–standardization–can serve both goals.
Guidelines shouldn't be developed simply "by five guys sitting around on a weekend saying, 'What do you think, Joe?'" said Ralph B. Bernstein, MD."When it comes to the implementation of guidelines," said Janet E. George, MA, BSN, RN, "there needs to be more dialogue –across all disciplines of caregivers."
Five 'musts' for implementing practice guidelines
The round-table discussion explored the role of practice guidelines in helping health plans demonstrate quality. Effective implementation of the guidelines is crucial, participants agreed, and such implementation usually requires:
Identifying providers who will serve as "champions and opinion leaders"
Providing continuing medical education
Allocating personnel to implement patient education programs and collect data
Including office staff in the implementation process, and eliminating administrative barriers
Spending adequate time on developing implementation strategies
---
Our most popular topics on Managedcaremag.com
---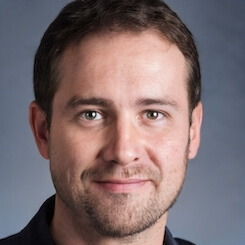 Paul Lendner ist ein praktizierender Experte im Bereich Gesundheit, Medizin und Fitness. Er schreibt bereits seit über 5 Jahren für das Managed Care Mag. Mit seinen Artikeln, die einen einzigartigen Expertenstatus nachweisen, liefert er unseren Lesern nicht nur Mehrwert, sondern auch Hilfestellung bei ihren Problemen.