Democratic state Rep. Patricia Gray has introduced legislation to make Texas the fifth state to assure women direct access to Ob/Gyns and the right to designate Ob/Gyns as their primary care physicians.Gray, who represents part of Galveston County, objects to gatekeeper policies that require women to see family doctors or internists before they can visit Ob/Gyns. "Also, most plans' rules prohibit women from seeing their Ob/Gyns more than once a year," she says. "That's not adequate access."
Under House Bill 180, Ob/Gyns could choose to make themselves available as primary care physicians. Women not selecting Ob/Gyns for this role would nevertheless have access to Ob/Gyns without a referral. And no copayments could be charged for Ob/Gyn visits unless they were also charged for other health care services.
Gray also introduced a bill, No. 99, that requires health plans to cover 48-hour post-delivery maternity stays. This year, she says, she intends to sponsor a bill that would prohibit treating mastectomies as outpatient procedures.
House Bill 180 is supported by the Texas Women's Coalition for Physician Choice and the Texas chapter of the American College of Obstetricians and Gynecologists.
Texas' HMO association doesn't necessarily oppose the bill, but is concerned that Ob/Gyns are not properly trained, like generalists, to treat the whole body. Family physician groups oppose the measure.
Laws in Alabama, Maryland, Maine and Oregon require insurers to permit eligible Ob/Gyns to contract as primary care physicians and also give patients direct access to an Ob/-Gyn. Fifteen other states have similar, but less sweeping measures on the books.
New Governor Cautious About Managed Care
Jeanne Shaheen, New Hamp-shire's first Democratic governor in 14 years, made health care issues a central theme in her campaign to win a four-way governor's race. Having won with 57 percent of the vote, she's expected to evaluate the state's pending Medicaid waiver, which would usher about 50,000 Medicaid beneficiaries into managed care plans. Currently, the state has a voluntary HMO enrollment program. It applied for the waiver in June and hopes to get word from the Health Care Financing Administration by February or March.
Shaheen does not oppose the mandatory plan, but she wants the program monitored to ensure that managed care organizations are reducing costs without jeopardizing quality.
In her campaign platform, Shaheen also included an "HMO Consumers' Bill of Rights" that sought to prohibit financial incentives for HMO providers to deny or delay care, require an appeals process for enrollees, establish quality standards and require reasonable access to physicians.
Illinois Society Studies Medical Expense Ratios
The Illinois Medical Society has scrutinized 1995 data from 37 HMOs and found that, on average, $0.85 of every revenue dollar was spent on medical care. The data, provided by the state's insurance department, also revealed that some plans spent 40 cents or more of every dollar on paper work.
The study found that out-of-state HMOs that cover Illinois residents had the highest and lowest medical expense ratios. Cigna Healthcare of St. Louis spent $0.47 per dollar on health care, while John Deere Family Health Plan of Iowa tallied a positively philanthropic $1.49.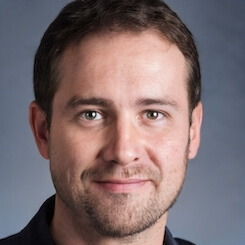 Paul Lendner ist ein praktizierender Experte im Bereich Gesundheit, Medizin und Fitness. Er schreibt bereits seit über 5 Jahren für das Managed Care Mag. Mit seinen Artikeln, die einen einzigartigen Expertenstatus nachweisen, liefert er unseren Lesern nicht nur Mehrwert, sondern auch Hilfestellung bei ihren Problemen.