At a glance
Greater Detroit Area Health Council
Constituents: 110 employers, unions, government agencies, consumer groups and health care providers
Defining characteristic: Brings together a cross- section of the seven-county Detroit metro area, which has a population of 4.5 million, rather than just purchasers of health care.
Success point: Demonstrates that health care coalitions can attack the issue of community health in a comprehensive and socially conscious manner–and still meet the bottom line.
The managed care industry pays a lot of lip service to the need for comprehensive approaches to community health and wellness, approaches that involve not only providers and payers, but employers, schools and civic groups in an integrated team. But few, if any, organizations have achieved that goal, hemmed in as they are by the reality of proprietary interests. The Greater Detroit Area Health Council, however, is trying to transcend special interests and turn words into deeds.
Unlike most health care coalitions, whose members are only employers, the Detroit's 110 member organizations represent employers, labor unions, government, doctors, hospitals, insurers and consumer groups. Besides having developed a purchasing coalition–the thrust of many such organizations across the country–the council also has extended itself through community outreach programs to help the poor and uninsured. Among other things, those programs address critical social issues such as improved transportation and ways to increase access to care for the poor.
"What it all falls under is reforming the local health system," says James B. Kenney, Ph.D., president and CEO of the Detroit council, which has an annual budget exceeding $3 million and a staff of 27.
When your "local" is one of the largest metropolitan areas in the country, it's no small task. The Detroit area made up of seven counties and more than 4.5 million people. The health council represents more than 300,000 covered lives in its three purchasing alliances. With the Big Three automakers added this year to the mix–General Motors, Chrysler and Ford are health council members but have purchased health care benefits through separate specifications until now–that figure is expected to climb to 1.3 million.
The three alliances, which do not include the automakers, are: a group of multi-employer health and welfare funds, mainly in the building trades; a group of local municipalities and other governmental units, and an alliance of major banks, utilities, retailers, universities and others. All three alliances have used council-developed specifications to evaluate managed pharmacy benefits, dental and vision services and HMO plans.
Last year, the Detroit council launched an annual project to collect clinical and financial data, including data from the National Committee for Quality Assurance's Health Plan Employer Data and Information Set (HEDIS), from HMOs in the area for dissemination to purchasers. The Big Three automakers plan to coordinate their HMO data-gathering efforts with the council's this year and consolidate it into a single program, with analysis and evaluation to be conducted in 1998.
A bank saves a million
The purchasing alliances have scored hits, particularly in managed pharmacy, dental and vision purchasing. Kenney cites the example of a large Detroit bank that expects to save more than $1 million this year in managed pharmacy services while improving local retail and mail-order prescription services for employees.
But while the Detroit council is cutting costs for big banks, the organization is also pursuing a "healthy community" initiative–the largest community in the country with such an effort under way, it claims. Included in the initiative: a program to organize services in inner city neighborhoods, a seven-county regional effort focusing on the health and safety of children, and a citywide initiative called "Healthy Detroit," a partnership with the mayor's office and city health department to address such issues as teen pregnancy, drug abuse and violence and to engage in public education.
"True community-based reform will occur when we begin to change the overall health profile of the community toward improved health status," asserts Kenney.
If the Detroit council's role seems complex, that's probably because it is.
"It gets complicated," Kenney acknowledges. As if to illustrate the point, he himself seems to oscillate between his academic and labor union sides. "We're the analytic community force that aggregates the buyers' specifications, issues them to the vendor/supplier and does community evaluation which feeds back to the buyer," he says, while in the next breath touting the membership of labor unions like the United Auto Workers as one of the key reasons for the council's success.
"Labor won't let the employer buy cheap, but will support increased value. There's lots of room to increase value. I think it is a powerful and positive force."
The CEO and the governor
Just how powerful was revealed four years ago when the health council threw its weight against proposed open-heart surgery programs in the region. Arguing that the project would add costs and decrease quality in a marketplace already saturated with heart centers, the health council became a key player in a broad-based alliance against a certificate of need for the new heart program. It was a bare-knuckles brawl between provider and purchaser interests that involved a face-to-face meeting between Michigan Gov. John Engler and GM's CEO, John F. Smith Jr., who lobbied against the center. The statewide alliance thwarted the initiative.
Instrumental in the successful strategy were data collected by the health council in a project begun in 1992 to develop standards for heart care and for rating the 12 open-heart centers in southeast Michigan. Today, the Southeast Michigan Regional Heart Consortium has evolved into a partnership of hospitals, physicians, purchasers, consumers and health plans collaborating to improve the cardiovascular health of the region's population. Michigan leads the nation in death rates from heart disease.
Kenney says the council's biggest challenge lies in the urgent need to design and implement a regional information systems strategy. "We're moving quickly to come up with information systems to allow providers and purchasers to make informed decisions," he says.
Three years ago the council launched a project to link purchasers to electronic eligibility, enrollment and pre-certification data, for which it has pilot projects up and running. Eventually, the council's goal is also to introduce credentialing and severity-of-illness data into the information system.
But that's not all. Kenney wants to give consumers the ability to use tools like computers, interactive kiosks in the workplace and Web TVs to select providers and HMOs using data the council has developed. Key to that strategy is the building of an extensive community "intranet"–a private network linking the council's members.
It's a full plate, to be sure, but a feasible approach for any community, he asserts, despite Detroit's advantage of having hefty players like the Big Three and the AFL-CIO on the same page when it comes to health care.
"The Greater Detroit Area Health Council is a good example of a large urban American community taking a comprehensive approach to health," he says. "It could be replicated in Chicago, Washington, D.C. and Baltimore."
–Chuck Appleby
---
Our most popular topics on Managedcaremag.com
---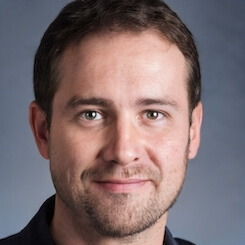 Paul Lendner ist ein praktizierender Experte im Bereich Gesundheit, Medizin und Fitness. Er schreibt bereits seit über 5 Jahren für das Managed Care Mag. Mit seinen Artikeln, die einen einzigartigen Expertenstatus nachweisen, liefert er unseren Lesern nicht nur Mehrwert, sondern auch Hilfestellung bei ihren Problemen.