Under a bold government initiative that could completely overhaul medical education programs, the federal government will pay New York City teaching hospitals not to train residents.To curb physician oversupply, the Health Care Financing Administration will pay $400 million to 41 hospitals, including Mount Sinai, Beth Israel and St. Luke's-Roosevelt Medical Centers. The program is a "win-win situation for the New York hospitals that are trapped in this cycle to train residents in order to make money because they are not economically viable," said Michael Scotti Jr., M.D., the AMA's vice president for medical education. New York hospitals receive about $180,000 per year per resident in federal and state subsidies. They pay residents between $30,000 and $40,000.
HCFA's goal is to reduce the number of residents by as much as 25 percent over six years. Specialists and international medical students will be hit hardest. HCFA, which oversees Medicare, doesn't want to see the percentage of residents in primary care (44 percent now) drop. It will provide incentives for hospitals to increase primary care slots.
Besides training fewer doctors, the program will force New York's hospitals to rely more on nurses and physician assistants.
During the next six years, compensatory payments to hospitals will dwindle to zero. Then, hospitals will be paid only for the residents they actually educate. Medicare's officials estimate the "pathbreaking project" will save it about $300 million a year in New York.
This year, Medicare is expected to contribute $7 billion to medical education programs. "Until now, Medicare has been giving hospitals an incentive to hire more residents," said HCFA administrator Bruce C. Vladeck. "We need to change that."
Meanwhile, a group of medical organizations representing physicians, medical schools and teaching hospitals has issued a consensus statement that calls for:
Limiting the number of GME entry slots to approximately the number of graduates of U.S. medical schools;
Assuring that foreign-born physicians "return to their country of origin after completing GME in this country" (approximately 30 percent of residents are foreign- born today);
Encouraging students to become generalists; and
Assuring that the portion of Medicare capitation payments intended to support GME programs is actually spent on GME.
Good Listening Skills Keep Docs Out of Court
If physicians improve their communication skills and spend an extra few minutes with patients, it could mean the difference between a costly mal-practice suit and a clean record, a study published in the Journal of the American Medical Association [Feb. 19] implies.
Researchers found that physicians who use good communication skills such as active listening and spend more time with patients have fewer malpractice claims against them than other doctors. When faced with a bad outcome, patients are more likely to sue a physician perceived as uncompassionate, said the researchers.
The study, led by Wendy Levinson, M.D., chief of the section of internal medicine at the University of Chicago, followed 124 physicians–59 in primary care and 65 surgeons –and taped at least 10 of each doctor's conversations with patients. The researchers divided the physicians into two groups: those with clean records and those with a history of malpractice claims. The former group averaged 18.3 minutes per routine visit versus 15 minutes for physicians with claims.
Effective techniques include:
Orienting comments such as, "First, I'll examine you and then we will talk the problem over" or "I will leave time at the end for your questions."
Facilitative comments such as, "Tell me more about that" or "What do you think caused that to happen?"
Developing a warm relationship by being friendly and using humor and laughter.
New Programs Announced by Two Accrediting Bodies
Two national accreditation groups–the National Committee for Quality Assurance and the Joint Commission on Accreditation for Healthcare Organizations–have been churning out new standards and programs to assess the quality of care delivered by managed care plans, hospitals and ancillary operations.
NCQA has developed an accreditation program for the nation's estimated 300 companies that provide managed behavioral health care.
Managed behavioral health care organizations will be evaluated in seven categories and will eventually have to invest in computer systems and personnel to oversee quality initiatives. NCQA expects that within three years, all managed behavioral health organizations will have participated in the program. JCAHO, which has been accrediting behavioral health care institutions since the early '70s, will release standards in late spring.
Speaking of JCAHO, the Illinois-based organization has created an initiative called ORYX that is intended to merge outcome and performance measures with accreditation standards. The program is mainly for hospitals, but there's a separate component for health plans and integrated delivery systems. Health plans already accredited by JCAHO will have to choose 10 separate measures from two measurement systems, including NCQA's Health Plan Employer Data and Information Set (HEDIS) and one created by the Foundation for Accountability. Health plans will have to choose 20 measures by 1998, 30 measures by 1999.
Hospitals and long-term care organizations will choose among 60 separate measurement systems, including ones developed by HCIA, MediQual Systems and Medstat. Not to be outdone, NCQA intends to eventually integrate HEDIS into its accreditation program.
AAHP May Impose Quality Standards On Member Plans
The directors of the American Association of Health Plans have proposed that its 1,000 HMO and PPO members be required to abide by AAHP quality standards on pain of expulsion. The full membership has yet to vote on the proposal.
–Paul Wynn
---
Forecasting physician demand
Managed care's influence means that within three years, the nation will need 34,000 more primary care doctors but 37,000 fewer specialists, according to one survey. The Northeast–with hospital-heavy metropolitan centers such as Boston, New York and Philadelphia–would have the greatest oversupply: nearly 20,000 unneeded specialists.
---
Our most popular topics on Managedcaremag.com
---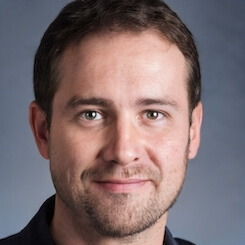 Paul Lendner ist ein praktizierender Experte im Bereich Gesundheit, Medizin und Fitness. Er schreibt bereits seit über 5 Jahren für das Managed Care Mag. Mit seinen Artikeln, die einen einzigartigen Expertenstatus nachweisen, liefert er unseren Lesern nicht nur Mehrwert, sondern auch Hilfestellung bei ihren Problemen.