A MEDICAL DIRECTOR'S VIEW
It's one of the most thankless jobs in health care: denying a patient's request for medical treatment. Before making such a decision, follow these steps to avoid bad-faith denials, warns an experienced medical director.
HMO medical directors are caught in a Catch-22. We have to juggle the financial goals of our managed care organizations on one hand while we ensure that the highest quality of medical care is given to our patients on the other. The only way to balance these obligations is to make sure that care is medically necessary. How do we accomplish this lofty goal? Typically, it's done by conducting prospective, concurrent and retrospective claims reviews. And one of the possible outcomes of these reviews, of course, is the denial of medical services.
Nobody wants to be denied anything–especially in medical care. With the world's best physicians and medical centers all around us, the thinking goes, why should Americans be denied any service? The simple fact is that not all available treatments are tested and proven to be of medical benefit to a particular patient. Some cancer treatments, for instance, can lengthen a life only marginally when the quality of that life has already been severely compromised. Meanwhile, the insurance company has paid hundreds of thousands of dollars in medical claims. It's unpopular to put a price tag on life, but without a pot of gold, health care plans cannot afford to pay for every request that comes across the medical director's desk.
Why is a medical director telling you about health care law? True, I'm not a lawyer, but as a medical director for the past five years I have dealt with many lawyers, denied many requests for treatment and been directly and indirectly involved in a handful of medical claims denial lawsuits. My hope is that my experiences will help you with your claims review process.
Protect yourself
Denying requests for treatments is a common part of a medical director's job. Of course, patients have the right to appeal decisions even though in some cases they don't know their rights. When they do appeal, health care plans and physicians need to protect themselves by ensuring that denials meet all clinical, legal and regulatory requirements so that a patient may not characterize them as arbitrary or capricious.
Eventually, a patient may seek relief in court. Whether the cases go to trial or not, HMOs, if they're not careful, are likely to have to pay millions of dollars in legal fees to appease disgruntled patients. In the landmark case of Wickline v. The State of California, in which a woman with diabetes was denied vascular surgery and eventually lost her leg, the court stated that:
"The patient who requires treatment and who is harmed when care which should have been provided is denied should recover for the injuries suffered from all those responsible for the deprivation of such care, including, when appropriate, health care payers. Third-party payers of health care services can be held legally accountable when medically inappropriate decisions result from defects in the design or implementation of cost-containment mechanisms, as, for example, when appeals made on the patient's behalf for medical or hospital care are arbitrarily ignored or unreasonably disregarded or overridden."
As the court decision implied, health care plans without internal policies to help guide consistent decisions are at risk. By following a step-by-step approach, physicians and health care plans can minimize their exposure to such costly litigation.
The elements of bad faith
First of all, what is bad faith? While evaluating claims, a managed care company–and the medical director as its agent–owes a duty of good faith and fair dealing to its members. Failure to follow through on this duty when denying a request for treatment may result in a bad-faith claim. A bad-faith denial includes three elements:
the absence of a reasonable basis for the denial of benefits;
the insurer's knowledge or reckless disregard of the lack of a reasonable basis for denying the claim, and
misfeasance or maladministration in processing a claim for benefits.
What do these elements really mean for health care plans and physicians? A "reasonable basis for denial" could mean either that the contract expressly excludes the treatment or service or that it falls out of the reasonable bounds of medical necessity.
"Insurers' knowledge or reckless disregard of the lack of reasonable basis for denying a claim" implies that the insurer intentionally failed to determine whether or not there was any lawful basis for denying the claim. Frequently in these cases, the insurer is aware that denials occur, but has no standards for evaluating claims, has no written policies or procedures for the adjudication of claims or specific types of claims and the claims personnel are ill-equipped or unqualified to handle this sensitive task.
In my last position as medical director, I stepped into a claims denial case that had been poorly handled, in many respects, from the very beginning. The case involved a child who had a brain tumor. The attending doctor told the child's parents that there was an experimental marrow transplantation and chemotherapy therapy available. Simultaneously, the company, after consulting with specialists, determined that the tumor was incurable and would not be responsive to experimental therapy, which was not a covered benefit.
The price of false hopes
Naturally, the parents immediately demanded that their child receive the treatment and that the company cover the expenses. Originally, the request was reviewed by a clerk, who said no. A second clerk reviewed it and said yes. Finally, after much delay, my predecessor as medical director said no. Eventually, the child died without receiving treatment. The no-yes-no decision and the delayed treatment caused the parents considerable emotional turmoil. Even though another set of medical experts reviewed the case and supported our clinical decision, a judge, during preliminary hearings, understandably lashed out at the company, saying, "How could you do this?" Soon, the case was settled out of court–and for a lot of money.
In retrospect, the request should have immediately come to the medical director and bypassed claims clerks who make minimum wage. Also, there was too much time delay. The parents should have been told: "After extensively reviewing the case with objective experts in the pediatric oncology field, we have concluded that the treatment wouldn't help your child. Because it's experimental and not covered in your contract the company is not obligated to pay for it."
Mistakes health plans make
Bad-faith cases are generally brought against insurers that fail to act reasonably in denying medical claims. Some common missteps that health care plans often make include:
Misfeasance in processing, the tolerance on the part of the organization of complicated and unnecessary procedures for the adjudication of claims. These procedures result in unreasonable delays in treatment and affect the quality of medical care delivered or result in de facto denials.
Failing to contact the member's attending physician to discuss the patient's condition before denying coverage. Insurers have been found liable for this, as well as for:
Failing to obtain the patient's progress notes,
Failing to follow procedures for claims review before determining that services were not medically necessary, and
Failing to inform a member of the right to appeal an adverse decision and settle disputes through arbitration.
Federal and state authorities as well as the National Committee for Quality Assurance require HMOs to abide by rules for appeals and grievances. June Gibbs Brown, inspector general of the Department of Health and Human Services, recently told the New York Times that Medicare beneficiaries enrolled in HMOs are frequently uninformed about their right to appeal denials of treatment. More than half of HMOs investigated by federal authorities did not comply with federal rules for handling appeals. The Health Care Financing Administration, which oversees Medicare, is expected to release new rules to clear up any confusion over the appeals process.
The importance of established procedures
Keeping appeals procedures a secret from enrollees can be very expensive for managed care organizations. Most cases are settled between parties, but some have gone before juries. The courts have been willing to grant punitive and compensatory damages to victims. In one case, for example, the court affirmed the award of $3.5 million in punitive damages because the insurance company had denied a claim of $1,650, but had failed to follow its established procedures for claims review. The company also failed to obtain the patient's progress notes in making a determination that outpatient treatment would have been suitable. Instead, it simply denied payment for inpatient care.
My health care plan has developed a well-thought-out policy that takes account of most, if not all, of the criteria I have set forth to avert litigation claiming bad faith in the denial of medical services. And I guess it's working. No cases have been filed since I've been medical director.
A checklist for avoiding bad-faith litigation
To decrease the risk that a medical service could be considered to have been denied in "bad faith," medical directors at managed care organizations should check the following list of points.
It's the medical director's job: Denials should only be issued by the medical director or his designee, such as an associate medical director or an objective, third-party medical expert. This will assure informed oversight and uniform handling of claims as well as compliance with legal, regulatory and clinical issues.
Document, document, document: In administrative medicine, as in clinical medicine, the importance of thorough documentation cannot be overstated. When a case is reviewed by plaintiffs, the best defense for the medical director and his managed care organization is a complete set of notes and attachments that provides all information used to make the decision, and explains the logic behind it. Without this type of documentation, the medical director may appear foolish and careless when the plaintiff's medical experts and attorneys produce a mountain of evidence in court substantiating an alternate view.
Don't forget to review: Carefully review the subscriber's benefit contract, with corporate counsel if necessary. There's potential for a denial simply based on whether the proposed treatment is a benefit specifically excluded in the contract. Regularly inspect utilization review procedures, including software edits in the claims system that serve to define covered benefits. Request and review medical records and be alert to extenuating circumstances or clinical issues that may mitigate the denial. The time, date and findings of the chart review should be recorded in the medical director's notes.
Speak up: Talk to both attending physicians and specialists. Only by doing this can you determine the full clinical picture, because sometimes the full story is not apparent in the chart. Record time, date and content of your interview with any doctors in your case notes.
Consult with bona fide experts: Decisions on treatments or therapies that fall outside the expertise of the medical director should be reviewed with expert consultants in that area. In Hughes v. Blue Cross of California, a 21-year-old man with a history of psychosis was denied additional inpatient days at a psychiatric hospital by a medical director, an internist who did not consult with the patient's attending physician or with expert psychiatrists. Soon after the man was discharged from the hospital, he committed suicide. The court ruled that the medical director reviewing the claim had applied an improper standard of medical care. He made no effort to contact the treating physician or obtain additional information, and was unswayed by the fact that three psychiatrists involved in the patient's care disagreed with his recommendation. The medical director also ignored the opinion of a psychiatrist who performed on-site utilization review and had determined, on a weekly basis, the necessity of the patient's stay. The court concluded that a jury could reasonably infer that the physician used a standard of care markedly different from that of the psychiatric community in California.
Determine if it's medically necessary: Failing the test of medical necessity is a common cause of claims denial. Medically necessary treatments should meet the following descriptive criteria:
They are consistent with the symptoms of diagnosis of the medical condition, disease, injury or ailment.
They are care provided for the diagnosis, direct care or treatment of the condition, illness, disease, injury that a patient is suffering from.
They are in accordance with the generally accepted standards of good medical practice in the community.
They are not in excess of the care indicated by generally accepted standards of good medical practice in the community.
When applied to hospitalizations, this means that the patient requires acute care as a bed patient due to the nature of the services to be rendered safely vis-à-vis the risks attending outpatient care.
Experimental therapies: Denying a treatment or therapy because it is considered experimental or investigational is often a more complex undertaking than it first appears. While a review of this topic could be an article in itself, here are some rules of thumb to keep in mind:
Review the proposed plan of treatment and find out if the protocols for treatment state explicitly or implicitly that it is experimental.
Review consent forms to figure out if the procedure is considered experimental or investigational.
Consider the number of prestigious institutions that are performing the procedure in question. Prestigious institutions are usually academic or tertiary care centers affiliated with a medical school in the United States. The faculty of these institutions are the authors of medical and scientific papers on the procedure in question. Remember that what appear to be "cutting edge" procedures in the community hospital may be considered the standard of care in academic or specialty hospitals.
Assess the patient's chances of surviving the procedures or treatment and the possibility of his or her having a reasonably good quality of life or result, or a positive impact on the patient's life, life style or career. While this is by no means scientific, reports of procedures with high risk and high reward can be persuasive, and may sway the feelings of the court in the plaintiff's favor.
It's about time: Be aware of regulatory and contractual turnaround times for case review. In some cases, they are 30 days or 10 days. A subscriber has a right to an expedited review in emergent situations. This right should be respected. If evaluation of the case will take longer than the allotted time, inform the subscriber and provider of the reasons and the expected completion date via telephone and mail.
Offer appeals with every denial: The courts have held that failure to inform the patient of his or her right to appeal is a violation of good faith. A letter of denial should include all the information concerning the patient's right to appeal the decision. This appeals notice should also include, but not be limited to: The method of appeal (written or oral), the name and address of the person to appeal to, the time frame in which to appeal (usually 30 to 90 days), and when the patient should expect to receive a response.
The author, a board-certified internist and emergency medicine physician, is the vice president and medical director for Group Health Inc., a New York City-based preferred-provider organization.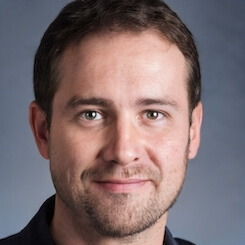 Paul Lendner ist ein praktizierender Experte im Bereich Gesundheit, Medizin und Fitness. Er schreibt bereits seit über 5 Jahren für das Managed Care Mag. Mit seinen Artikeln, die einen einzigartigen Expertenstatus nachweisen, liefert er unseren Lesern nicht nur Mehrwert, sondern auch Hilfestellung bei ihren Problemen.