By Eric Anderson, M.D.
Time is the currency of managed care. Unfortunately, patients feel they need 30-minute office visits, while HMOs believe they only require 15. Doctors get caught in the middle.
Time wasn't quite such a problem in the old days of fee-for-service medicine. Physicians could charge the patient extra for a prolonged visit then; now, in the capitation and discounted fee-for-service systems that prevail under managed care, wasted time is essentially charged to the doctor.
Thus, the key to physician success in managed care is to be the one who can handle the supply side of medicine most efficiently. Clinical acumen, of course, remains important, but tomorrow's thriving physician will be the clinically excellent one who also "delivers"–who covers the ground and meets patients' expectations on schedule.
Alas, science hasn't yet succeeded in squeezing that 25th hour into the day. But some physicians have made their office lives work more smoothly by applying six simple ideas. If they're not already a part of your routine, they may be worth a try as you battle the managed care time crunch.
1. SHOW PATIENTS THE PATHWAYS.
The first idea comes from an emergency medicine department, but it is applicable to primary care as well. "It became important for us to use time more efficiently," says emergency physician David L. Justis of Apple Valley, Minn. "Today, urgent care centers siphon off the easy stuff, leaving us with complicated patients who still need to be served accurately and quickly.
"Algorithms are useful for making doctors thorough. But our happy thought was to involve the patients, showing them the recommended pathways for their complaints. It saved us time by helping patients understand the need for them to stay focused on what the questions and answers were."
2. MAKE YOUR NOTES LEGIBLE.
Immaculate office records may take a little time, but they save more. Stan Skrepnek, a Palestine, Texas, general practitioner, prefers to work with a hand-held dictating machine for office visits. He makes sure to include in his dictation all the information required for insurance forms. When the forms come in, his front office staff simply photocopies his typed office notes, staples them to the blank form and mails them out.
Does it work? It does in Palestine. "My staff's always saying how much they appreciate me for the time it saves," says Skrepnek, "so I always remember to say I appreciate them, too."
3. SEEK YOUR STAFF'S ADVICE.
Jan McCall, a family physician in Greeley, Colo., had a partner who somehow stayed on schedule all the time, something she never seemed able to do. She spent some well-worthwhile time addressing the issue.
What did she do?
"I asked my office help why I kept running late," she says. "I said to them, 'Look, we're all getting grumpy. What can we do better? What can we change?' They told me. It was I who had to change." Accustomed to half-hour office calls from her residency days, McCall picked up her pace–and won plaudits from her staff.
4. RESTRUCTURE YOUR DAY.
It's possible to stay on time only if you start on time. And if you do, expect help from an unlikely source: your patients.
If you see patients when they are in a hurry, they will help you move things along. Says internist Danuta Hoyer: "A lot of my patients in Chicago want to be seen early in the day before they go into work. That way they don't have to lose part of a work day. So I often start my office hours at 7 a.m. Proof that it works? I finish up at 2:30 and get home to my family earlier. My staff loves it, too."
GP surgeon William Wade of El Paso, Texas, also starts his day early. "It's the best part of the day," he says. "I go to bed about 9:30 and get up at 4:30 am. There are no calls at that time of the day! It's a good time to think. It lets me know who I am in relation to the rest of the universe. It's time saved–and a moment of redemption."
5. BEFRIEND YOUR TELEPHONE.
Only in medicine is the telephone seen as a time-wasting enemy. For other businesses it is a lifeblood. San Diego family physician Rick Bryce has made a productive peace with his telephone. "I use the phone for diseases easily managed by numbers, such as hypertension and other conditions where seeing the patient doesn't necessarily add anything to the service."
Bryce trains his patients to check their blood pressures at home and report the results to him by telephone. They like it, he says, because it saves them a time-consuming visit to the doctor; something that helps the doctor is better accepted by patients if it helps them, too.
Portland, Ore., pulmonologist Louis Libby helps patients, too, if referring physicians have voicemail–a situation becoming more common every day. "These days, when patients can be more sick before they get to a specialist, you want fast communications," he says. "As soon as I've seen referred patients I call their doctors and leave a three-sentence summary on their voicemail. It doesn't take long compared with talking to the doctor in person. I mail a report later.
"Effective? Many doctors stop me in the hospital to say how helpful the same-day voicemail was. And it cuts down my calls from doctors who have just been asked questions by their patients."
Family physician Peter Sundwall of Murray, Utah, also has left phonephobia behind. He gets his receptionist to put all callback requests in a tray in his office laboratory. "I'm constantly in the lab," he says, "and this way I can call one patient as I wait for another's lab result.
"Patients appreciate having phone calls returned quickly. This system works."
"Like many doctors," says family physician W. Ross Coble in Spokane, Wash., "I set up strict protocols for my nurse, letting her know what she could handle by telephone. But I went one stage further. I started writing in the chart what my next step in treatment will be if what I suggest during the office visit doesn't work. My nurse calls the patients and if they are not improving she can implement the next move without involving me.
"Does it work? Sure. It saves me an office call."
6. EXERCISE YOUR INGENUITY.
Coble also makes his day more efficient by ingeniously making a necessary personal time do double duty: He often rides his bicycle to work. It's a one-hour bike round trip that takes 30 minutes by car. Because half the time he invests in keeping fit would have been required anyway for simple transportation, "I feel I get 60 minutes' exercise for the price of 30," he says with a grin.
"Isn't that saving time?"
Semiretired now, San Diego family physician Eric Anderson, M.D., finds time to write extensively about health care, automobiles and other topics.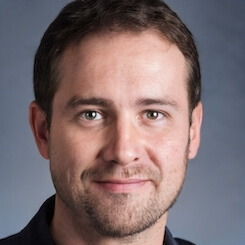 Paul Lendner ist ein praktizierender Experte im Bereich Gesundheit, Medizin und Fitness. Er schreibt bereits seit über 5 Jahren für das Managed Care Mag. Mit seinen Artikeln, die einen einzigartigen Expertenstatus nachweisen, liefert er unseren Lesern nicht nur Mehrwert, sondern auch Hilfestellung bei ihren Problemen.