Contrary to many experts' predictions, per-member, per-month prepayment
of managed care physicians isn't sweeping the nation. But it can't be counted out, either.
BY PETER WEHRWEIN
Wasn't the march of capitation supposed to have crossed the country by now? The idea of physicians assuming risk for their patients' health is central to managed care, and payment "by head" –a prepaid amount per member, per month for an agreed-upon range of services–was widely heralded just a few years ago as the coming thing, the thing to get used to–or else.
The reality has turned out to be a bit more complex than the prophecy. Today, capitation has a sizeable role in some regions but not in others; it affects some levels of the health care delivery "food chain" more than others, and different physicians differently. In California, for example, capitation is hot. But in Minnesota, that other managed care bastion, it's not. Physicians in large groups are more likely to be paid by capitation than those in small ones. And capitation is more prominent in primary care than in other specialties.
Nationally, all this regional and practice variation averages out so that only about one in three physicians reports having a capitated contract, according to a 1996 AMA survey of physicians. And only 9 percent of physician practice revenue is earned through capitation, the same survey found.
Capitation is a "meat cleaver approach" to paying physicians that needs refinement, says Richard Hamer, director of InterStudy Publications, the Twin Cities-based health information company. As such, he suggests, it hasn't lived up to its onetime wave-of-the-future billing. "Capitation's penetration of the market has been a fairly stable figure, contrary to what many people have been predicting."
There are places, too, where capitation's march has become a retreat. Keith Bakke, M.D., president of the 106-physician Aspen Medical Group in St. Paul, Minn., says that several years ago his group's patient enrollment was 100-percent capitated. Now it is split, 50—50, between capitation and discounted fee-for-service.
Oxford Health Plans' early-October announcement that it would pay specialists on a flat, per-case "episodic" basis is hardly a feather in capitation's cap. "We think we have come up with the antidote to capitation," boasts Todd Farha, M.B.A., the CEO of Oxford Specialty Management, the Oxford subsidiary that handles the program.
But if capitation isn't ubiquitous, it isn't small potatoes, either. Consider its popularity with physician practice management companies. One PPM, Birmingham, Ala.-based MedPartners, boasts in its latest Securities and Exchange Commission filing that it brought 225,000 lives under global capitation contracts during the first six months of this year.
Maurice Penner, a professor of health administration at the University of San Francisco and the author of Capitation in California, typifies his state's bullish attitude toward capitation, which he insists is "spreading to other states."
What's capitation?
Meanwhile, just what is meant by capitation is getting harder than ever to pin down. Its basic idea, of course, is the shifting of risk, and therefore medical management responsibility, to physicians in exchange for a flat, per-member payment, usually in monthly allotments. But from there variations have sprouted and filigreed in scores of idiosyncratic ways. The two main branches are familiar enough: global capitation, which means the providers are responsible for all medical costs, and professional (sometimes called outpatient) capitation, which means providers are responsible only for nonhospital costs and services, with the hospital risks split in any number of ingenious ways.
Some global capitation contracts are written so that money for all services flows through the primary care group, which doles out funds to specialists on a fee-for-service or subcapitation basis. "The primary care doctor becomes the payer, in essence," says David Schwartz, president of National Health Information, a Marietta, Ga.-based publisher of capitation newsletters. Other contracts call for a certain amount of money to be placed in a referral risk pool as a buffer against overutilization. If there's a surplus at the end of the year (or quarter), primary care physicians share in that surplus.
Who's capitated?
Then there is the question of at what level providers are capitated: The independent practice association might very well be capitated by the HMO, but the IPA may turn around and pay its physicians on a discounted fee-for-service or a salary basis. "The further downstream you go, the less capitation you see," says David N. Gans, director of survey operations for the Medical Group Management Association (MGMA) in Englewood, Colo.
Further complicating matters are new wrinkles in capitation. Many health plans adjust capitation payments according to the covered population's perceived or assumed risk characteristics. Others jigger payment levels if certain performance standards are met. The plot thickens when carve-outs are thrown in. Though technically separate from capitation, carve-outs have a direct bearing on capitation systems because they narrow the set of medical services capitated physicians are expected to provide, thus narrowing their risk. Finally, capitation doesn't really stop with that per-member, per month payment, because accompanying that is a witches' brew of systems for setting physician withholds and bonuses, measuring quality and calculating adherence to practice guidelines.
"I have seen programs that have 30 people working just on how to pay out the 10-percent withhold," says Linda Lyons, M.D., senior vice president for health services and senior medical officer for PacifiCare Health Systems. "It can get quite elaborate weighting things one way or another."
Alan Hillman, M.D., M.B.A., associate dean for health services research at the University of Pennsylvania School of Medicine and director of the Center for Health Policy at Penn's Leonard Davis Institute of Health Economics, says there is just no generalizing about capitated payment schemes these days: "If you have seen one of them, you have seen one of them."
How much is there?
To some extent, the same could be said about capitation surveys. Their results depend, Gans explains, on "the unit of observation"– that is, whether HMO administrators, physicians or group practice managers answer the questions. There is also often a lag of a year or more between when a survey is conducted and when the results are made public. As fast as the health care market changes, conclusions about current reality based on questions answered 12 months ago can sometimes be shaky.
InterStudy does some of the best research at the HMO level. Using data collected through July of last year, InterStudy's most recent Competitive Edge report says that 50 percent of the 636 HMOs surveyed used capitation to pay some primary care physicians. Of course, that doesn't mean half of all primary care physicians were capitated, though it sometimes gets interpreted that way. It also says 31 percent of HMOs use fee systems, discounted or otherwise, to pay primary care doctors.
InterStudy's Hamer believes the capitation wildfire some were predicting has not happened partly because HMOs are organized with a specific relationship to providers in mind. "That relationship is not something that is changed lightly," he says. "Outside of a few pockets, except among primary care physicians, capitation is not that common."
A similar conclusion emerges from the MGMA's 1997 survey of its members, which is also based on data collected in 1996. The association found that 58.6 percent, or 656 of 1,119 practices responding to the survey, had no capitation contracts. And of the 41.3 percent that did, most told the association's questioners that capitation contracts accounted for a relatively small share–10 percent or less–of their revenue.
"Capitation is just not that prevalent," says Gans, who notes that despite some tentative steps in the direction of capitation, the two huge government payers, Medicare and Medicaid, still pay mainly on a fee-for-service basis. A year ago, MGMA reported that 61.5 percent of the practices it surveyed had no capitation contracts, so this year's 58.6 percent does suggest that capitation is on the rise.
It won't surprise many that when only single-specialty groups are considered, capitation's minority status as a payment methodology is even more pronounced. MGMA's 1997 report found that 70 percent of the specialty practices responding to the association's survey had no capitation contracts. A year earlier, it was 74 percent. The MGMA survey finds the capitation hot spots right where one might expect to find them. In California, 50 percent of multispecialty groups reported earning more than half of their revenue from capitation contracts, and in Massachusetts, the comparable figure was 63 percent. Among specialty groups, 62 percent of the 81 family practice groups responding to the survey had capitation contracts.
But MGMA's survey also makes clear that capitation is not the only kind of payment contract that involves risk. In fact, when the association asked about risk contracts more generally– including the fee-for-service contracts–a majority, 60 percent, of the practices responding had some kind of risk managed care contract.
Who answers the questions?
Gans says MGMA sends its survey to practice administrators, who are presumably familiar with payment methods that apply to a practice. One problem with the AMA survey of physicians, he says, is that physicians are not always up-to-date on the business aspects of their practices. When it comes to capitation and payment methodology surveys, Gans says, a major issue is "the accuracy of the information presented by the person being asked the question."
But he is quick to concede that MGMA's numbers, too, have limitations. For one thing, MGMA surveys only its members, not a random sample of medical practices; thus its surveys can only show the prevalence of capitation among practice groups that choose to join MGMA. At the large-group level, MGMA membership matches up well with the total picture of large medical groups, Gans reports, but at the small-group level the association's membership is a less reliable reflection of reality.
That leaves the AMA's Socioeconomic Monitoring System. An annual survey of about 4,000 physicians, it is probably the best way of getting a handle on capitation from the physician's perspective. Moreover, it is expressly designed to be a representative sample of all American physicians, not just AMA members or some other self-selected group. The 1996 results, the latest available, show that only 36 percent of physicians had one or more capitation contracts. (See "Not Spreading Fast, but Taking Hold".
"I always get people who are surprised it isn't 100 percent or something," says David Emmons, director of policy research at the AMA's Center for Health Policy Research and co-author of an article based on the survey in Health Affairs earlier this year.
The AMA survey also suggests that the proportion of physicians with capitation contracts hasn't changed much over the last few years. Last year's 36 percent was preceded by 33 percent in 1995 and 34 percent in 1994.
Gans says part of the reason capitation hasn't taken off, at least at the physician level, is that most medical practices are just too small to take on the insurance risk successfully–and to pay for the powerful data collection and management services necessary to gauge that risk. And most American physicians still work in relatively small group practices. "We just don't have the organizational systems necessary for a large amount of capitation," he says.
In mature HMO markets like Minnesota, he believes, capitation may be losing its attractiveness to health plans, too. "Why would you want to capitate a physician? The reason most HMOs do so is to give the physicians an incentive for better utilization. But once physicians have established a conservative utilization pattern, by capitating them you may in effect just be passing along the potential insurance dollars to them."
What started the myth?
So where did this idea that capitation is sweeping the nation come from? It may have developed partly because the clarion call came from a few disproportionately affected submarkets, such as primary care physicians in California.
"The squeaky wheel gets noticed," says Carol Simon, an associate professor at the University of Illinois School of Public Health and co-author with Emmons of the Health Affairs article. Also, as Gans points out, the amount of capitation you see depends very much on what level you are looking at. IPAs and large multispecialty groups may be negotiating capitation contracts like crazy, but paying their physicians on some other basis. So, for example, at Bakke's Aspen Medical Group, the physicians are salaried even though the group is a whole has capitation contracts. The same is true of most of the Permanente medical groups, says Gans: the Kaiser health plans pay the medical groups on a capitated basis, but the physicians are salaried.
Is it really capitation if the doctors are shielded from it? Some say yes, because the crucial factor is that the dollars flow on a capitated basis. Others say no, that capitation is best understood as a direct payment methodology for physicians.
In any event, the AMA survey results hint at another possible explanation for the capitation hue and cry. While the number of physicians with capitation contracts hasn't changed much, the physicians who do have capitation contracts seem to be earning more of their living from them. In 1994, physicians with capitation contracts earned only 5 percent of their revenue from them, according to the AMA survey. Two years later, that number had jumped to 25 percent. It seems that once a physician starts to accept capitation contracts, reluctantly or not, capitation starts to become a bigger part of his or her practice.
Surveys conducted by newsletter publisher NHI support the AMA finding that once capitation gets a foothold in a physician's practice, it is apt to grow. According to NHI's 1997 survey of 417 subscribers, capitation contracts accounted for close to one half of the revenues for multispecialty groups, primary care groups and integrated delivery systems and in each category the revenues from capitation contracts were higher in 1997 than in 1996. (See "Capitation's Growing Role in Paying Physician Groups," below.) However, even in this skewed population of capitation newsletter subscribers, specialists are not big on capitation. They told surveyors this year that only 16.2 percent of their revenue this year came from capitation contracts.
In most parts of the country, capitation's march probably has not been reversed. How far it will yet go–and how fast–may differ greatly from one region to the next. It will also depend on what alternatives to capitation are available. Turn the page to read more about some of these –and about what the future may hold.
Peter Wehrwein is a Boston-based health and science journalist and a senior writer at the Harvard School of Public Health.
Key capitation query: How is risk 'pooled'?
One of the crucial issues with capitation is exactly how the risk is "pooled." Is it done at the individual physician level, so that if, for example, a physician orders a lot of blood tests, the costs of those blood tests come more or less directly out of his per-member, per-month compensation? Or is the risk pooled at the group level, so that the cost of all the blood tests ordered by all the physicians is spread across the entire group, be it a multispecialty or a primary care group?
Individual risk pools are on the way out, says Alan Hillman, M.D., of the University of Pennsylvania, partly because federal regulators have limited their use for Medicare and Medicaid contracts. Group risk pools are generally viewed more favorably by health policy experts because they dilute the individual doctor's incentive to undertreat. They also arguably encourage development of practice guidelines and coordination of care because each group member has a stake in groupwide referral patterns and utilization rates.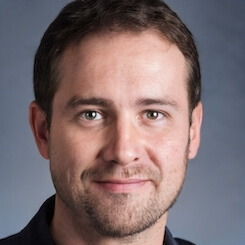 Paul Lendner ist ein praktizierender Experte im Bereich Gesundheit, Medizin und Fitness. Er schreibt bereits seit über 5 Jahren für das Managed Care Mag. Mit seinen Artikeln, die einen einzigartigen Expertenstatus nachweisen, liefert er unseren Lesern nicht nur Mehrwert, sondern auch Hilfestellung bei ihren Problemen.