BY BOB CARLSON
Why hasn't pure capitation swept the country? One reason is that some health plans are developing variations on it– especially for paying specialists –that are intended to exploit its power to limit utilization without imposing some of its perverse incentives. One of the most promising new variations is "contact capitation." In its most basic form, this system credits a physician with one "contact" for a specified time period–often a full year–for each patient who is referred by the primary care doctor. At the end of this period, the patient's name is removed from the physician's panel and, if necessary, another referral can start the process again.
The plan's monthly per-member payment to the pool is a firm, actuarially determined amount, but the total allocation from the health plan to the provider organization, and thus to the specialty pools, varies by membership, i.e., the number of lives covered by the provider organization each month–classic capitation for a defined population. But the pool pays the specialty physician each month only for each patient referred to that physician's panel, regardless of whether any services have been provided and, in some cases, regardless of how much care has been rendered.
For example, Mission Health, an integrated delivery organization in Jacksonville, Fla., pays the physician for the percentage of contacts made in that specialty in that month. If a physician made 12 percent of the contacts, he or she is paid 12 percent of the specialty pool.
The method employed by Plantation, Fla.-based Vivra Specialty Partners in its Florida region achieves a similar effect. Vivra assigns relative value units to each contact. A physician's monthly RVU totals are multiplied by a factor based on the available specialty pool dollars to arrive at the monthly payment amount. Provider organizations are coming up with other variations on this basic theme.
Beware of 'gaming'
Some method of utilization review is often required to keep physicians from "gaming" the system. For example, UR could reveal that a cardiologist is seeing an unusually high number of hypertensive patients and an unusually low number of coronary artery bypass graft patients.
Contact capitation works best when the physicians in a specialty all do about the same kinds of work. On the other hand, if all orthopedic surgery contacts are valued equally, the orthopod who performs spinal cord surgery is likely to be undercompensated. A common solution is to allow the orthopods in that group to weight their top 20 DRGs on a one-to-five scale.
In most parts of the country, contact cap is still in the exploratory stages, but several organizations have been using their own home-grown versions successfully. One is Mission Health, which consists of a 675-physician independent practice association and the five-hospital Baptist St. Vincent Health System. It contracts with HMOs for a percentage of the premium, which it splits into a physician services fund (60 percent) and a hospital fund (40 percent).
Mission Health creates a separate pool for each of its 25 specialties. Since January 1997, the organization has been paying its specialty physicians from their respective pools on a contact capitation basis. Specialists are chosen by patients and their primary care physicians, who make the referrals that build specialists' patient panels. Starting with the month of a contact, and for 11 months thereafter, a specialist is paid a percentage of the specialty pool equivalent to the contacts he or she made divided by the total contacts made in the specialty that month.
"So far, it's working," says Timothy M. Davlantes, M.D., Mission Health vice president and medical director. "We used 100-percent Medicare reimbursement as a benchmark to fund our pools and, compared with what they would have received under fee-for-service, the physicians in aggregate are running probably 130 percent of Medicare, with some doing more and some less."
Needed: physician 'buy-in'
Contact cap was a relatively easy sell at Mission Health, according to Davlantes, because physicians had already been through single-specialty capitation from HMOs and had seen their reimbursement rates ratcheted down year after year. Another factor in physician buy-in was that physicians themselves ironed out the details of the contact cap methodology at Mission Health through their IPA governance structure.
The main reason for implementing contact cap at Mission Health was to assure the fiscal viability of the organization, but Davlantes now sees a number of other benefits. The most obvious is that physicians have to see the patient to get the contact, whereas the incentive under prospective capitation is exactly the reverse. Because patients are free to go to another specialist (and take the relatively long-term "contact" with them), specialists now also have a strong financial incentive to provide good customer service.
Interspecialty communication and collaboration are also enhanced. Cardiologists, for example, are now eager to share their expertise in managing hypertension with their primary care colleagues in order to save their pool for conditions they really do need to see. All physicians now potentially benefit from improved member health status and support initiatives such as disease management clinics.
"We want to break the whole notion of physicians thinking in terms of unit cost reimbursement," says Davlantes. "We want to get them thinking about caring for a population. Contact cap is a natural for that."
To achieve better outcomes and higher quality at lower cost, some health plans are implementing coordinated team approaches. One such initiative is Oxford Specialty Management in Norwalk, Conn., a wholly-owned subsidiary of Oxford Health Plans that emphasizes that it does not capitate any of its doctors.
Since its launch in April 1996, Oxford Specialty Management has developed more than 30 requests for proposals and has signed approximately 70 contracts with specialty teams in 10 specialties. Each RFP defines a different clinical entity or case. In cardiology, for example, a "case" would be a CABG or a percutaneous transluminal coronary angioplasty.
Specialty teams come together as a result of existing relationships or through OSM's efforts. These teams are designed to provide the full spectrum of care for clinical cases. A breast cancer team, for example, might include an oncologist, a surgeon, a radiation therapist, a plastic surgeon, physical rehabilitation specialists and ancillary providers.
Each team is paid a negotiated case rate, depending on its historical experience. The payment is made in two or three installments. A CABG team, for example, could receive approximately 80 percent of its case rate immediately after surgery, with the balance paid over six months to a year, depending on the length of the case. These interim payments are conditional on the team's achieving certain clinical milestones, or minimum quality standards and outcomes. Each case also has a defined stop-loss and each team is protected by an aggregate stop-loss for all its cases. Team members decide how to divide the case rate among themselves, based on historical data or individual contributions to care.
Different kinds of risk
Is this capitation? Aran Ron, M.D., M.P.H., M.B.A., medical director of Oxford Specialty Management, says no. Ron prefers the term "case rate" to describe OSM's reimbursement methodology. The difference, he explains, is that OSM, in its capacity as an insurer, assumes the "population-based" risk (i.e., getting a lot of very sick patients) of capitation, leaving specialty teams with only the "technical" risk (i.e., providing the most cost-effective care).
"We feel that physicians should not have to bear the population risk. They should bear the technical risk because they control the technical components of care," says Ron. "If they do a good job on the technical end, teams can benefit substantially."
But the real payoff for providers in this arrangement is potentially increased volume: Specialty teams with high patient satisfaction will presumably attract more patients. Primary care doctors help patients choose a specialty team using information and performance data provided by OSM, and they make the initial referral.
Another variation on the capitation theme is "shadow" capitation, which uses historical data to estimate how many RVUs each specialty can expect to generate for a defined population during a certain period and pays physicians for that number of RVUs, however many they actually generate. According to Susan Cejka, president of Cejka & Company, a health care recruitment and consulting company in St. Louis, shadow capitation is being considered as a payment methodology by the Henry Ford Health System in Michigan.
The old standby
One more substitute for pure capitation doesn't require a lengthy introduction. It's called fee-for-service. Alta Bates Medical Group in northern California made news in September by switching its primary care physicians from capitation back to fee-for-service. And Lifeguard Inc., the 20-year-old, San Jose-based HMO, never left fee-for-service in the first place.
How does Lifeguard control costs without capitation? "Utilization management," says Joseph Aita, M.D., the company's executive vice president and medical director. "Since we pay all the claims, we get 100-percent data capture, which fuels our quality improvement initiatives. Under capitation, the quality of the encounter data is either not detailed enough or not timely enough."
Other health plans capitate because utilization review is more costly and more difficult to do, Aita asserts. He points out that provider organizations that assume the risk end up having to invest in an expensive, second-layer infrastructure to process claims, provide customer service and do internal utilization management. Paying physicians fee-for-service also positions Lifeguard to take advantage of consumer demand for broad access, he says. All of Lifeguard's commercial HMO business is on a fee-for-service basis, allowing members and their primary care physicians to see any specialists in the Lifeguard network.
"Managed care doesn't equal capitation," says Aita. "In fact, we feel capitation impedes management of a member's health care needs. We like to do it fee-for-service with a feedback loop to the docs. I see our system as a real crucible of experimentation to demonstrate that this more open model fee-for-service HMO can work."
Capitation may not be the only way to go for big health plans, but contact capitation can be helpful for provider organizations such as IPAs, physician-hospital organizations and integrated delivery networks in accepting and managing risk, especially now that the pressure is on to broaden access to specialty care. "Contact cap does all the right things," says Cejka. "It gives the doctor an incentive to provide access and care for the patient without encouraging the use of tests and procedures. Conversely, it does not give any negative incentive to tests and procedures. Its biggest minus is that it's very hard to administer."
What's hard is figuring out how to divide the money, first among the specialties, then within each specialty. To fund its individual specialty pools, Davlantes says, Mission Health used national and local actuarial data. For most specialties, he says, the data turned out to be reliable.
"Intraspecialty equity is always a point of controversy," says Clifford R. Frank, president of Health Care Management Solutions, a capitation consulting firm in Jacksonville, Fla. "The first rule is that the practitioners within the specialty in a particular locale have to settle it. Orthopedists in Knoxville may decide it differently than the ones in San Antonio. But they'll think it's fair because they came up with it themselves."
Mixing and matching
As promising as contact cap looks, it may end up as just another ingredient in the payment pot. Right now, provider organizations are mixing and matching contact capitation, geographic capitation, weighting, carve-outs, fee-for-service, relative value units and whatever else it takes to keep physicians happy and help make specialty care accessible.
Cejka believes that is as it should be, because some methodologies are more appropriate for certain specialties. She says, for example, that specialists who treat chronic illness should be given primary care coordination responsibility for their patients and paid an appropriate capitation rate. For other specialties such as obstetrics, an equal share of the specialty pool may be most appropriate.
Vivra Specialty Partners, which represents all specialties other than mental health and primary care, is a case in point. Its Florida region has contracts with eight HMOs and covers 900,000 lives. According to Richard Pozen, M.D., head of Vivra's Florida region, the most common payment methodology for Vivra specialists is fee-for-service based on a sliding RVU scale. The scale is adjusted monthly for utilization in each specialty network. If utilization is high in a particular month, the dollar value for a relative value unit is lower than it would be in a month with lower utilization. But some items, such as hysterectomies, C-sections and normal deliveries, are reimbursed at fixed dollar amounts. Fixed expenses are deducted from the respective specialty pool before the worth of a relative value unit is determined.
"Compensating specialists is definitely a moving target," says Pozen. "It's continually changing. In general, we're moving away from the relative value unit adjusted for utilization and more toward either contact capitation adjusted for utilization or some form of capitation that is either based on geography or on the number of members seen. One form of contact capitation says if you see a member for this disease, you get $500. The other end of the contact cap spectrum says if you see five percent of the members that are being seen, you receive five percent of the dollars we have to distribute."
Capitation in 2002
Most specialists are still being paid either discounted fee-for-service or straight salary, according to Cejka. Capitating specialists is much more complicated than capitating primary care physicians. That may be why it has taken this long for specialty capitation at the provider organization level to emerge. At a minimum, it's going to require sophisticated information infrastructures, data on which to base specialty pool allocations, competent management, leadership and physicians are willing to change.
Meanwhile, primary care physicians look at broad access to specialty care–the logical accompaniment of many of these payment systems–with mixed feelings. Some see little, if any, potential fallout. Others are convinced that it will narrow their scope of practice and reduce demand for their services.
Proponents of contact capitation in its various flavors claim that it can hasten not only broader but open access to specialty care. "I think providers, particularly specialist providers, will ultimately embrace contact cap as a way to obtain risk contracts and successfully manage them while preserving broad physician access in the market," says Frank. "By 2002, we'll see open-access models at competitive premiums, with most doctors functioning under contact cap. Contact cap will be the great liberator."
Bob Carlson writes exclusively about health care. He lives in Indianapolis.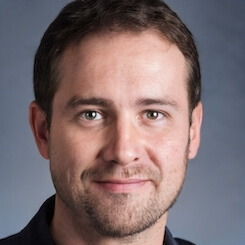 Paul Lendner ist ein praktizierender Experte im Bereich Gesundheit, Medizin und Fitness. Er schreibt bereits seit über 5 Jahren für das Managed Care Mag. Mit seinen Artikeln, die einen einzigartigen Expertenstatus nachweisen, liefert er unseren Lesern nicht nur Mehrwert, sondern auch Hilfestellung bei ihren Problemen.