BY JEAN LAWRENCE
Contributing Editor
How big a future does capitation have? One thing seems sure: Despite variations such as "contact capitation" that borrow its name while seeking to mitigate some of its blunt effects, capitation itself will be an enduring feature of the landscape.
"Oh, no, it has not run its course," exclaims Gary Scott Davis, co-chair of the health care group of Steel Hector & Davis, a law firm in Miami. "Specialty carve-out networks, negotiated fee-for-service, contact cap, cap plus–they're all variations on the theme of capitation. But," he adds, "we have set out to sea without charting a course."
Says Maurice J. Penner, Ph.D., associate professor and program director of the health services administration program at the University of San Francisco and author of Capitation in California: "In our state, 80 percent of patients are covered either by Kaiser or by capitated physician groups. HMOs no longer have much in the way of risk. Say the consumer pays $105 per member, per month. The HMO will take 20 percent off the top, with very little exposure except for transplants, perhaps, or outpatient pharmacy. If HMOs can keep costs down and contract with stable physician groups, they'll get a guaranteed profit."
Different managed care administrators may have different reactions to the spectacle of that so-called "California model" taking over the country. Under the California model, it is sometimes those physician groups that are signing up HMOs, instead of the other way around. San Diego-based FPA Medical Management recently acquired Norwalk, Conn.-based Health Partners, a practice management company started by two HMOs. In effect, under the California model, the physicians are now signing up the HMOs. In coming into the juicy New York area, FPA will cut deals with such payers as Aetna U.S. Healthcare, Foundation Health Systems and Oxford Health Plans.
"The HMOs love this," Penner says. "They do not have to negotiate with doctors."
Transferring functions to physicians
In many places, the trend now is for HMOs and other payers to transfer as much work to the physicians as possible–including claims payment, physician credentialing, quality improvement, preventive measures, satisfaction polling, utilization review–even pharmacy. As physician groups grow stronger, some want more control of their fate and many agree to assume these tasks for a bigger ante. FPA, for one, will take on many of these chores under its new contracts. Patients will actually call the physicians' organization to get information on the payer's policies and procedures.
Significantly, such large physician organizations also handle payment of physicians–often distributing the capitation payments they receive by means of a modified fee-for-service system. Added in will be leftover portions of the hospital risk pool, thus providing an incentive to limit hospitalizations. Sometimes primary care doctors also share the remains of referral risk pools.
Giving primaries the payroll
Another model, according to Bradford Kirkman-Liff, M.B.A., Dr.P.H., professor of health administration and policy at Arizona State University in Tempe, is to pay primary care physicians on a fee-for-service basis, but give them a pool to pay specialists and the specialists a pool to pay the hospital bills. This amounts to a cap for the next person in the "food chain."
Penner notes that even before the market crash of Oct. 27, stock prices for many leading HMOs were falling. He sees a trend on the part of such formerly all-powerful companies to return to providing insurance instead of micromanaging care. But others say the fortunes of HMOs have traditionally risen and fallen in cycles.
"They will come back," predicts Jonathan Weiner, Ph.D., professor of health policy and management at the Johns Hopkins School of Public Health. "HMOs have gotten a bad rap, but they are doing what the government and some employers haven't had the guts to do–cut costs. In most cases, their profits are not obscene, far from it." With some analysts pointing to costs on the rise once again, it's just possible that provider groups now feeling their muscle are in for a harsh reminder that HMOs did contribute some real management of care after all.
'A base cap times quality'
The exact extent of capitation's prevalence in the next millennium? Crystal balls are cloudy on that one. But they offer some new factors likely to become more prominent in the mix. One of them is outcome-based incentives. David Rearick, D.O., M.B.A., is the network medical director of Aetna U.S. Healthcare in Atlanta. "Capitation will increase," he predicts, "but managed care companies and other vertically integrated entities will move toward some type of quality-based system–and pay physicians based on how well they do."
Aetna U.S. Healthcare claims to have a 10-year jump on the rest of the industry in tracking outcomes. "We pay a base cap times quality," Rearick says. "Quality is the key factor we're looking for. We don't tell doctors how to practice," he insists. "We just show them the data comparing them to their peers."
Getting the 'global'
"Global capitation." What other term sounds so rich, so rounded, so large? Often managed care companies prefer to take their 20 percent of premium and give someone else the rest of the money–and the risk and the chores–to manage. Many hospitals and physician-hospital organizations angle to receive the global cap and parcel it out to everyone involved in delivering care.
Hospitals desperately want the "global," Penner says. That way, they can give physicians an incentive to bring patients into their facility.
"Doctors get excited about global caps," adds Weiner. "'Give me that. I can do better,' they say. They should be careful. There is only so much fat that can be cut. This system has already been squeezed. It used to take 30,000 lives to make a go of it. Now it takes 100,000."
Aetna's Rearick also signals caution. "Most organizations that wish to take on the global cap are so immature it's questionable whether they can handle the risk," he says. "It's better to form partnerships with the other people in the chain, and share risk. There is a big difference," he adds, "between delivering care and managing risk."
ASU professor Kirkman-Liff doubts the contention that HMOs are looking to hand over the global cap and return to the insurance instead of the health care business. "Why would they give away their profit?" he asks.
Jean Lawrence has written numerous articles for MANAGED CARE, including "Fraud and Abuse Find a Home in Managed Care" in the October issue.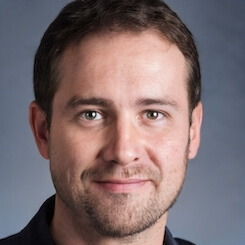 Paul Lendner ist ein praktizierender Experte im Bereich Gesundheit, Medizin und Fitness. Er schreibt bereits seit über 5 Jahren für das Managed Care Mag. Mit seinen Artikeln, die einen einzigartigen Expertenstatus nachweisen, liefert er unseren Lesern nicht nur Mehrwert, sondern auch Hilfestellung bei ihren Problemen.