Last month, my girlfriend's father was hospitalized for cachexia and chronic obstructive pulmonary disease. He had not left his bedroom in months. His appetite was gone, and his weight had dwindled to 117. He was confused. Both his wife of 57 years and a home health nurse had been feeding him ice cream and Supplementa, and administering antidepressants and oxygen in a wrenching effort to restore him to any semblance of his once-intimidating self.
He would probably need nursing home placement, his doctor told me over the phone before we flew down. Probably, the doctor will be right. But that's only the end of the story. For this patient and his family, the "in between" counts as much or more.
Our first day at the hospital, we asked to see Dad's chart. Yes, we understood about confidentiality and decision-making capacity. No, we couldn't see it. We needed a letter from his physician, the night supervisor said. And only his legally authorized representative would be allowed to see the chart–no one else.
That night, we found Dad entangled in bed sheets, as loony as uremia and fluffy pulmonary infiltrates can make a person. Untreated bedsores beamed from his sacrum and a nasal oxygen loop lassoed his IV pole. He seemed to recognize his children but not his wife. Staff sought–and we denied–permission to restrain him mechanically.
The second day, we spent the morning dissecting past conversations with him about medical treatment. Feeding tubes were out. So was dialysis–one of his daughters had had too much of it. Emergency resuscitation would be futile, given his bird-like, brittle chest. We drafted a paragraph to take to his doctor of 10 years, a cardiologist easing toward retirement. To us, evaluation and aggressive comfort care were as important as Dad's eight-year-old living will.
Who's in charge here?
At the hospital, he appeared better–more alert, in a chair, spilling tomato juice at lunch. But the staff seemed uninterested. We still couldn't see the chart. We were given copies of old hospital policies. The current policy could not be found. When one was produced, it didn't mention a doctor's letter. The utilization manager told us the old policy applied and the new one was for the extended care facility next door.
"What's wrong with Dad?" we asked the doctor. He apologized for forgetting to order the wound protocol for the bedsores. There is a kidney problem, he said, which is getting a little better. There is blood in the urine but no prostate cancer. A renal ultrasound had been done. There is new atrial fibrillation. A chest radiograph showed improvement.
Perhaps, we suggested, a nephrologist could see him. A neurologist, too, if Dad's confusion doesn't improve. Later, might a hospice assessment be appropriate?
The neurologist comes once a week from 30 miles away, the doctor said. The nephrologist… hmm. Hospice is not needed. The doctor's new associate, a geriatrician, will follow Dad if he needs to go to the nursing home. The doctor suggested that he might ask the geriatrician to consult formally. Yes, we said. That would be excellent.
"What's the problem with this hospital?" we asked. Why can't we even find out what it takes to see Dad's chart? The hospital just merged with another 30 miles away, he said. Nothing works like it used to. Everything is on protocol.
He wrote the letter we wanted for chart review, and we went home.
The beat goes on
On the third day, we went to the hospital early. Here is the letter you need, we said. Just a moment please, said the nurse. She retreated to the back of the nursing station and closed the door.
We waited an hour and then got angry. We stopped the director of social service–she knew nothing. We found the administrative supervisor–she knew nothing. We called the CEO–he was on the phone. No, wait–he was in a meeting. OK, then, could his next-in-command, also on the phone but soon to be available, help? You bet.
Twenty-five minutes later, the next-in-command walked into Dad's room with the chart, silently handed it to the nearest unfamiliar face, and withdrew.
The chart was revealing. A temperature of 100.6 last night. A white count of 14K with a left shift. A persistent left lower lobe infiltrate for six weeks. Hemoglobin, 11; blood urea nitrogen, 75; creatinine, 3.3; albumin, 2.4; total protein, 5.4. Gross hematuria with hyaline casts. A four-pound weight gain in 24 hours. The new physician ordered intravenous antibiotics, cultures and a Foley catheter.
The fourth day, we asked the nurse–who was also the day supervisor–about his temperature. "I'm sure it was normal," she said. His weight? "It's with the orderly." His ultrasound? "Ask the doctor."
But she was mistaken. Dad's temperature had spiked to 101.7, he been fluid-overloaded five pounds more, and his renal ultrasound was still not back from Hellhole Hospital #2.
Room for improvement
My friends tell me that this type of pitiful quality, inexcusable service and dubious morality is typical of hospital care. I can't believe it. Can it be that what has looked like mere inconvenience to me is really inefficiency, officiousness and incompetence? Have my own patients endured this type of substandard, rough care? Have I delivered it too?
It would not have taken very much in diagnosis, communication or ethics to improve this experience.
I don't know what will happen to my girlfriend's father. His infection and renal failure will probably worsen. I doubt his appetite will improve. He is neither out of the woods nor in fine hands. He is also very, very tough.
His family tried to help him avoid treatments he didn't want and set goals for care he did. This was accomplished by four people flying a combined 10,000 miles and taking two weeks off work.
I went as a family member determined to stay out of medical management, to face the hard questions that spouses and children concerned about their loved ones ask every day. I came back as a physician furious and frustrated with how badly the system worked for a man with informed advocates and a longstanding doctor-patient relationship.
Can the efficiency and service of managed care do better? Will it care enough for people to take a long view of goals as well as a short one? Will it let doctors be family–or force them to be providers in their own homes?
John La Puma, M.D., practices internal medicine at Alexian Brothers Medical Center in Elk Grove, Ill., and is a Chicago-based speaker and educator. Managed Care Ethics:
A Guide to Decision Making in the New Era of Medicine, a synthesis of Managed Care ethics columns, will be published by Hatherleigh Press this month.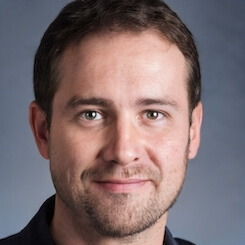 Paul Lendner ist ein praktizierender Experte im Bereich Gesundheit, Medizin und Fitness. Er schreibt bereits seit über 5 Jahren für das Managed Care Mag. Mit seinen Artikeln, die einen einzigartigen Expertenstatus nachweisen, liefert er unseren Lesern nicht nur Mehrwert, sondern auch Hilfestellung bei ihren Problemen.