In these days of heightened legal scrutiny of the business of medicine, some physicians may wish that their medical school curriculum had included a few business law classes. Complex new regulations–as well as stepped-up investigative efforts by the Health Care Financing Administration, federal agents, carriers and intermediaries–make it more important than ever that physicians review their own compliance with billing, self-referral and related antifraud rules. The next step, structuring a continuous compliance program to deal with these issues, is equally critical.
Good intentions, though, can turn sour if they are not carefully executed. Physicians and their advisers can actually assist the government's pursuit of repayment and/or fraud claims by creating a paper trail of internal reports and analyses, work notes, drafts and recommendations that they could be forced to hand over to investigators.
The attorney-client confidentiality privilege is an effective solution to this problem. When assessments are conducted under the direction of a health lawyer who hires consultants to analyze claims submissions, billing policies and medical records outside of his typical areas of expertise, most of the team's work and analysis can remain confidential.
Crossing boundaries
But the attorney-client privilege is quite delicate. To stand up, it requires that a number of precise conditions be in place. For example, if the attorney's relationship with the consultants carries over from the compliance project to other activities, only those communications that satisfy confidentiality and pertinence requirements of the attorney-client privilege would enjoy that protection.
In general, whenever an attorney uses a physician's regular consultant or certified public accountant for internal review and/
or compliance work, caution is warranted. When a physician works with one or more of these professionals before communicating with an attorney, the courts generally assume their purpose was to lend business (rather than legal) advice or services. In these instances, the unavoidable question will arise: were privileged communications among the attorney, consultant, accountant and physician preceded by comparable unprivileged discussions not involving the lawyer?
Whenever a consultant or accountant shifts from being a physician's business adviser to being the attorney's agent and "team member," that team must be able to demonstrate that privileged discussions between the physician and business adviser do not duplicate earlier unprivileged communications. The attorney must also be able to show that a consultant's expertise was integral to forming legal advice. For this reason, I always try to create a memorandum clearly stating what the consultant did or did not say or do before I was brought on board to direct legal review or compliance activities.
Legal land mines
It is essential that all parties scrupulously adhere to the conditions required for privilege. If, for instance, privilege cannot be extended to the team's accountant, then a physician who discloses attorney communications to that person waives the privilege!
This danger is rather insidious. Because the privilege requires that members of the legal team disclose information only within their areas of responsibility, a physician must be careful to circulate privileged material only to those who truly need to know. Even sharing this information with a provider's full board of directors is not always safe, depending on the problem. Also, people who receive information must be careful not distribute it to anyone else. I always make sure those client communications that may warrant protection of the attorney-client privilege clearly state, "Attorney-client work product–do not distribute," or words to that effect.
Let's take this idea further. It usually helps to draft privileged documents (both to and from the attorney) with wording that spells out the justification for the privilege.
A compliance letter from an attorney will be more easily privileged if it begins something like this: "You have asked for my advice on the legal accuracy of your claims submissions and medical records documentation and their compliance with Medicare, Medicaid and other third-party payment requirements. The following memorandum offers my preliminary legal advice on that topic." To use another example, when team members send me documents, they often write on them, "This information is provided at the request of counsel for his use and at his direction," or something similar.
Along the same lines, an internal communication by a department head to a consultant member of the legal team might begin: "I understand that, as part of the legal project conducted by outside counsel, you have asked me to write a memorandum detailing company practices involving (subject). That information follows."
Too many lawyers?
A final consideration: If outside legal help is brought in, carefully consider whether and when to involve regular in-house or corporate counsel, if applicable. The client of, say, a hospital or staff-model HMO's internal counsel is the individual health care professional conducting compliance review–not the pres-ident of the company nor any other employees. If this attorney has a strong relationship with senior management, then compliance problems involving those executives may create a conflict of interest.
This does not mean that corporate counsel should stay out of compliance work entirely; that person should have primary responsibility for subsequent review and coordination of government communications. But sometimes it is safer to use an outside team for the initial legal audit and analysis.
Our next column will conclude our look at the application of the attorney-client privilege to antifraud compliance projects.
Neil Caesar is president of The Health Law Center (Neil B. Caesar Law Associates, PA), a national health law consulting practice in Greenville, S.C.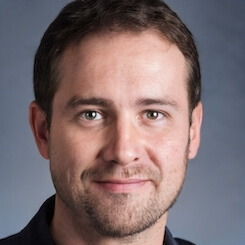 Paul Lendner ist ein praktizierender Experte im Bereich Gesundheit, Medizin und Fitness. Er schreibt bereits seit über 5 Jahren für das Managed Care Mag. Mit seinen Artikeln, die einen einzigartigen Expertenstatus nachweisen, liefert er unseren Lesern nicht nur Mehrwert, sondern auch Hilfestellung bei ihren Problemen.