THE OREGON EXPERIENCE
It didn't take a seer to predict that states would try managed care on their costliest health mandate. But only a seer today can be sure whether physicians will be able to live with Medicaid risk contracts.
Oregon's attempts at Medicaid reform, a complex set of programs known collectively as the Oregon Health Plan, have been widely discussed, admired and emulated. One of the first states to receive federal permission to use managed care, Oregon has lowered the rate of uninsured residents from 17 percent to 11 percent in four years. Its aim is to have every citizen covered by some type of policy.
Fifteen other states are now running Medicaid managed care demonstration projects and many others are moving in that direction. By 1996, 48 states had enrolled one-third of all Medicaid recipients in managed care plans. But Oregon's greater experience makes it worth a careful look. Despite its success on several fronts, some elements of the Oregon Health Plan that made it politically and socially popular (see "The Oregon Advantage") appear to be in jeopardy.
The question many Oregon doctors are asking may soon be posed throughout the country: Is Medicaid managed care financially viable for physicians? Or, to put it another way, can this population be treated under capitation or other risk models without doctors losing money?
Promising 'fair' pay
Oregon had the same challenge every other state did: spiraling Medicaid costs, growing numbers of uninsured residents and the resulting uncompensated care and shrinking numbers of providers willing to accept Medicaid patients. The remedy it chose was the same as others–managed care–but the ingredients differed.
Oregon chose to limit the benefit package (news organizations outside the state called it "rationing") and to expand, rather than shrink, the number of people covered. It also pledged to pay managed care plans, hospitals and physicians fairly for services provided to Oregon Health Plan clients.
"The first premise is that the capitation rate the state establishes is reasonable," says Barney Speight, administrator of the state Office of Oregon Health Plan Policy and Research. "Physician groups should at least be able to break even."
During the last two years, the state expanded its covered population from traditional Medicaid families (often a single mother with one or more children) to include general assistance (welfare clients–those who don't qualify for standard Medicaid but still fall below federal poverty guidelines) and the elderly and disabled. In short order, big provider groups started losing big money. Last year, Regence BlueCross and BlueShield of Oregon, the state's largest health insurer and largest Medicaid managed care plan, lost $12 million on the Oregon Health Plan. Sisters of Providence's Good Health Plan also lost money, as did large medical groups in Portland.
"The Oregon Health Plan was sold as a way for physicians to at least cover their costs," says the Oregon Medical Association's James Kronenberg, associate executive director. "At least anecdotally, that certainly hasn't been the experience. All things being equal, can physicians expect to break even seeing these kinds of patients? Under the current circumstances, the answer is no."
On the other hand, hospitals have prospered. From one year before implementation to one year after, profits increased by $35 million, or 26 percent. "We've seen a decline in charity cases and bad debts. In many instances, the hospitals are doing better under the Oregon Health Plan than they did under fee-for-service medicine," says Ken Rutledge, president of the Oregon Association of Hospitals & Health Systems. "The Oregon Health Plan has taken away the burden of uncompensated care, which was borne by hospitals. Clearly, we're better off."
That burden now has been passed to health plans and physicians. A provision allows hospitals to place welfare patients in the plan retroactively–i.e., after treating them. Physicians often find out after the fact that a welfare client who has just run up a huge hospital bill is in fact their patient, even though the two have never met.
Often, doctors treat welfare patients, as well as the so-called "dual eligibles" (elderly or disabled patients covered under both Medicaid and Medicare), then discover that the patient's eligibility has expired.
"I personally don't know anyone in the country who is doing well with these patients," says John S. Santa, M.D., medical director of the 120-physician HealthFirst Medical Group, who until July was medical director of BlueCross-BlueShield of Oregon. "It is a very resource-intensive population. Nobody's figured out how to do it."
But, Santa adds, "There's no question the [traditional] Medicaid population–transiently on Medicaid because of difficult circumstances, bad times–can work in a capitated system. Both the economics and the health care make sense."
Doctors believe part of the problem was actuaries' lack of experience predicting costs for welfare and dual-eligibles under managed care. In the Oregon Health Plan, the state Medicaid office sets capitation rates based on actuarial figures and legislative appropriations. "The variation is in how much the health plan keeps for administrative costs," says Annie Mockabee, vice president of government programs for the Oregon Blues.
"We're still a long way from break-even," Mockabee says of BlueCross-BlueShield. "However, we're seeing some turnaround from the huge losses in 1996." To curb losses, the carrier imposed a closed formulary, tightened utilization management and reduced payment rates to providers. But Tim Dupell, chief financial officer of Physician Partners Inc., a 300-strong statewide medical group, notes that some medical groups have done all right under the Oregon Health Plan. "When health plans say they're losing money on it, you have to ask: What is the payment schedule? How were physicians paid?"
The evidence seems to be that if physicians themselves are operating under capitation, the plan does well. But if they are paid on a discounted fee-for-service with a risk withhold, the plan may be in trouble.
Dupell explains that insurers have been reluctant to subcapitate medical groups. "If they delegate capitation, it eliminates most claims; you essentially eliminate a lot of bureaucracy. I think the health plans have been threatened by that."
Mockabee counters that, although BlueCross-BlueShield rarely subcapitates physicians, it does so with three medical groups. "We will do that, but only for provider groups that have met our standards," which she says include requirements imposed by the state for the Oregon Health Plan, and also by the National Committee for Quality Assurance.
Direct contracting
Last year, two for-profit HMOs wholly or partially withdrew from the Oregon Health Plan, citing losses. One, the Blues, withdrew from central Oregon, where in the town of Bend an independent practice association covering 20,000 people in 10 counties now contracts directly with the state and has done well with capitation.
Premiums are the same for direct contractors as for HMOs, but are lower in rural areas.
"In our area, physicians own the contract. We don't have an insurance company involved. Our administrative costs are much less," says Patricia Gibford, chief executive officer of Central Oregon Independent Health Services Inc. "We're paying our physicians better: It still barely covers the costs, but they don't feel they're paying for the privilege, and they have some control."
This year, the Oregon Legislature enacted what amounts to about a statewide 10-percent increase in capitation rates. Doctors and health plans welcome the increase, which was effective Oct. 1, but doubt that it will be enough. "I know we're still losing money on the Oregon Health Plan," says HealthFirst's Santa. Many lose compensation because, often unknowingly, they treat patients who have lost eligibility.
Some health plans and doctors would like to see Oregon Health Plan patients' eligibility extended from six months to one year, the period that applies in several other states. "We're still stuck with having a system in place where the patient stays long enough where you do a lot for them and then they leave," says Jack Friedman, Ph.D., executive director of Providence's Good Health Plan. "You can't recoup your losses." But Oregon Health Plan administrator Speight says his state will have to study the experience of others before it increases spending by doubling the enrollment period. The Legislature asked Speight's office to conduct research comparing the various Medicaid demonstration projects around the country to learn what works best.
"Physicians have never cut a fat hog taking care of people on Medicaid," says the medical association's Kronenberg. "They've always gotten paid some-odd cents on the dollar, and there's not a lot of difference under the Oregon Health Plan." But Speight says physicians must rely on their "negotiating prowess" with health plans to cut better deals.
For now, no large medical groups have withdrawn from the Oregon Health Plan. "The mood I sense is a lot of willingness to hang in there," says Santa, "particularly if HMOs hang in there, if we're treated fairly."
The Oregon advantage
The Oregon Health Plan, the state's Medicaid program, enjoys widespread support at home. Across the spectrum–physicians, insurers, hospitals, politicians, business, the news media and the voting public–Oregonians back it.
The Oregon Medical Association annually surveys members' attitudes. "It's absolutely amazing to me: You have physicians who are doing poorly with it, but they continue to believe in the Oregon Health Plan idea," says James Kronenberg, associate executive director of the OMA. "The level of support is very, very high. It was from the beginning, and it has remained."
Last November, voters passed a ballot measure boosting funding for the Oregon Health Plan by imposing the third-highest tobacco tax in the nation. This year, the Oregon Legislature voted to tax employers to pay part of the cost of providing care to the working poor–22,000 additional women and children–and cover college students.
With the inclusion of welfare and elderly and disabled, the Oregon Health Plan now has 400,000 enrollees, nearly 90 percent under managed care. All Oregonians with incomes under the federal poverty level ($13,000 for a family of four) now are eligible for Medicaid. Most states cover only 50 percent or less of the poverty level.
With one of the highest commercial HMO penetrations in the United States, Oregon takes managed care for granted, so the concept of capitating Medicaid wasn't much of a leap. Also, the state's decision to establish a priority list of covered services gained ready acceptance in Oregon, despite the tremendous publicity nationally given to its controversial nature.
A major difference in Oregon's approach, and one of the ways it avoided problems other states have suffered, is that all stakeholders were involved, from initial planning in 1989 through implementation in 1994, and they continue to be. Representatives of medicine, hospitals, insurers, consumers, business and labor all helped design the plan and continue to monitor it through volunteer committees. When the basic benefits package was written, physicians supplied expertise about clinical effectiveness and appropriateness of care.
Another key factor was that the Oregon Health Plan's principal originator was a doctor. John A. Kitzhaber, M.D., is a former emergency physician who was president of the state Senate during the 1980s and has been governor since 1994. His passionate advocacy of the plan has helped keep many physicians on board, even during the rough times of late.
About 95 percent of primary care doctors in Portland participate in the plan, says Barney Speight, its administrator. Under regular Medicaid, he adds, participation "wasn't anywhere near that."
Arizona and Tennessee
Arizona and Tennessee are two other states that have gained high profiles for their managed care Medicaid programs. Each has several years under its belt delivering care using capitation.
But in terms of physicians' experience with the respective plans, the contrasts could hardly be more striking.
Arizona has the only statewide mandatory managed care Medicaid program. Its Arizona Health Care Cost Containment System, called AHCCCS, has been up and running for 15 years, and also has the distinction of being one of the most successful of its type. Although the program experienced growing pains of the kind other states' programs are having now, it has reached a point of provider satisfaction. A chief reason: Capitation rates are adequate.
"It's absolutely financially viable for medical groups," says Chic Older, executive vice president of the Arizona Medical Association. "It's quite clear that the programs have reasonable reimbursement."
Eligibility, though, is limited to just 37 percent of the federal poverty level,–$5,300 for a family of four. The medical community is pushing for AHCCCS to expand its coverage to the uninsured working poor, which would add roughly 180,000 to the 500,000 currently covered.
Physicians want the state to apply for a federal waiver that will expand the program to cover patients up to 100 percent of the poverty level.
In Older's opinion, Arizona's program has succeeded for several reasons. First, there was no entrenched establishment in the state that benefited from traditional Medicaid: The state didn't have a federal Medicaid program at all before implementing AHCCCS. "When we started, it was so much easier to gain acceptance," says Older. "That was a really critical element," and one he feels makes comparisons with other states' environments difficult.
In addition, AHCCCS sought to eliminate a two-tiered system that stigmatized indigent patients.
Third, "It appeared to pay fairly," he says. The capitation arrangement was set up so that physicians could share risk, and they had the choice to bid or not for a contract with a health plan.
Arizona's explosive growth has attracted physicians who had practiced in other states and seen those states' attempts at managed care.
"A lot of those physicians thought that, by comparison, this was a Girl Scout jamboree," Older says.
"There may not be an easy way to do it, but if you're careful, there may be an easier way. I think we're as good a model as we have in this country."
Trouble with TennCare
Tennessee should be so lucky. In 1995, TennCare paid capitation rates that amounted to 40 percent less than what physicians received prior to implementation. That alone would have set many Tennessee doctors against it.
But they have other complaints. TennCare was implemented too quickly, before networks were adequately formed; had no written rules, and suffers from "very shoddy monitoring," says Russ Miller, senior vice president of the Tennessee Medical Association. The association unsuccessfully sued the state, trying to stop implementation. From its launch in 1994, TennCare–called "the nation's most aggressive and farthest-reaching program" by the National Journal–has hit snags with the physicians and other providers.
Two years ago, the state established a TennCare Roundtable, which included physician members, and made "eight recommendations that would help right the sinking ship," says Miller. He claims that none of those have been acted on, and that many provider networks are inadequate, particularly in rural areas. "I think patients have greater benefits coverage" compared with the fee-for-service Medicaid program, "but access is limited as much or more."
In terms of coverage, TennCare is ambitious, extending medical care to 400,000 uninsured people. That group and the previous Medicaid population together total 1.3 million.
It has also won praise from other states for making individuals eligible for a full year, during which time they must remain with one primary care doctor, a requirement thought to improve the ability to manage care.
The program "has saved the state a lot of money, but it has created an adversarial environment between patients and physicians," says Miller.
"TennCare is not a perfect model by any means."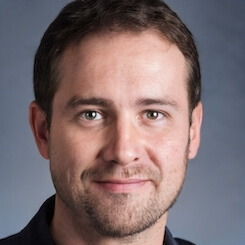 Paul Lendner ist ein praktizierender Experte im Bereich Gesundheit, Medizin und Fitness. Er schreibt bereits seit über 5 Jahren für das Managed Care Mag. Mit seinen Artikeln, die einen einzigartigen Expertenstatus nachweisen, liefert er unseren Lesern nicht nur Mehrwert, sondern auch Hilfestellung bei ihren Problemen.