The Health Care Financing Administration has given Medi-Cal, the California Medicaid program, the go-ahead for automatic placement of Los Angeles beneficiaries into HMOs beginning Jan. 1, six months later thanoriginally planned.
Approval was delayed last March until Los Angeles County solved problems with its L.A. Care managed care program. Those problems included inaccurate educational materials and inadequate community outreach. L.A. Care, which includes one county-run and six contracted commercial HMOs, was allowed to begin operations April 1, enrolling only recipients who chose the plan. About 180,000 Medi-Cal beneficiaries signed up.
More than 1 million Medi-Cal beneficiaries in Los Angeles County are eligible. A spokesman projected that L.A. Care enrollment will top out around 650,000 by the middle of next year. Medicaid beneficiaries who do not choose L.A. Care or its commercial competitor, Foundation Health Systems, will be enrolled automatically in one of the plans. Foundation was approved to continue serving established Medi-Cal enrollees on July 1 and received permission to recruit new members last month.
There may be some doctor-hopping as a result of HCFA's action, which eliminates fee-for-service care as an option for Los Angeles County Medi-Cal recipients as of Jan. 1.
California Group Joins New York In Columbia Suit
The nation's largest public pension fund, the California Public Employees' Retirement System, or CalPERS, has joined a shareholder lawsuit against Columbia/HCA Healthcare Corp.
Filed by New York Comptroller H. Carl McCall in federal court in Nashville, Tenn., the suit charges that the hospital chain allowed "pervasive systematic Medicare fraud" to "flourish" throughout the company. According to the suit, Columbia directors failed in their fiduciary responsibility.
CalPERS owns 3.7 million shares of Columbia stock. New York City Controller Alan Hevesi recommended to his trustees that the city, which owns nearly 4 million shares, also join the lawsuit.
Meanwhile, CalPERS's open enrollment period is over but it will not be known until February how many retirees changed carriers. Typically, 4 percent of CalPERS members switch each year, but because of recent plan mergers, movement was expected to be greater. Results will be made public after a report is delivered to CalPERS's board.
Conn. Awards Managed Workers' Comp Contract
Connecticut's Department of Administrative Services has signed a three-year, $16.2 million workers' compensation contract with Berkley Care Network of Greensboro, N.C.
The contract, which became effective Oct. 1, covers claims administration and managed care health services for more than 50,000 state employees. This is the first time that the state, which is self-insured, has placed both services with one group. Previously, a third-party administrator handled claims while ConnectiComp, which is based in Farmington, Conn., provided managed care services.
ConnectiComp merged with Berkley Care Network earlier this year. Under the state's prior arrangement, ConnectiComp fostered significant reductions in workers' compensation costs, bringing them down 20 percent in the first year and then another 11 percent in the second year.
North Carolina Blues Conversion Draws Criticism
The possible conversion of Blue Cross and Blue Shield of North Carolina to for-profit status has spurred the creation of a group seeking to put conditions on the action. The Coalition for the Public Trust, comprising leaders of not-for-profit organizations, was formed in response to a bill in the state legislature that would exempt Blue Cross from making a contribution to charity if it converts. Other states have required such contributions to reflect the value of tax advantages Blue Cross plans have long enjoyed.
The coalition argues that if Blue Cross converts to for-profit status, its market value, which the group estimates at $1 billion to $2 billion, should be retained in the form of a foundation that would support health care for underserved children and families. Such a foundation, according to the group, would make annual grants of $50 million to $100 million. The coalition also wants to ensure that no Blue Cross managers or employees profit from the conversion.
Legislative consideration of the bill has been postponed until next year.
Iowa Delays Managed Care Child Welfare Plan
Iowa's Department of Human Services delayed plans to use a managed care approach to run the state's mental health, addictions and child welfare services following concerns about potential effects on children.
This is the first time the state has proposed managing child welfare and juvenile justice services, such as group foster care. The so-called Iowa Plan for Integrated Access would incorporate those services with mental health and addictions.
Originally, the agency intended to select a contractor by Dec. 31 to begin July 1, 1998. The plan stalled after lawmakers received protests from providers of child welfare services and juvenile court officers.
Ohio Delays Medicaid HMO Expansion Plan
Ohio's Department of Human Services, citing a drop in welfare rolls and HMO reluctance to participate, scuttled plans to expand its managed Medicaid program, OhioCare.
OhioCare serves 54 percent of Ohio's Medicaid population, and the state, which spends $5 billion a year on Medicaid, had planned to expand that to 74 percent by 1999. OhioCare reportedly saved the state $30 million in the fiscal year that ended June 30.
Seventeen counties in Ohio participate in the Medicaid managed care program. Plans to expand into other counties were called off after the state determined that many HMOs would not enter a shrinking Medicaid market.
The change in plans reflects a declining Medicaid caseload and a strong economy, said a department spokesman.
Groups Debate Washington Ballot Initiative
As Election Day approached, battle lines formed in Washington over a ballot initiative requiring health insurers in the state to reveal how they spend premium dollars and to accept a wide range of caregiver types.
Initiative 673, which went before voters Nov. 4, required health plans to detail what percentage of each premium is spent on health care, and what percentage is diverted to marketing, administration and investments. The initiative includes any-willing-provider provisions covering chiropractors, naturopaths, osteopaths, podiatrists, pharmacists, nurse practitioners and psychologists.
The Washington State Medical Association, which opposed the measure, is part of the Coalition for Affordable Healthcare. This group argued that "Initiative 673 will spur huge increases in health care costs, dilute the quality of care and force many people to forgo health insurance."
On the other side of the debate, the Patient Choice Coalition says the measure would force greater accountability from health insurance companies while promoting increased access to care. This group includes the American Association of Physicians and Surgeons—Washington State.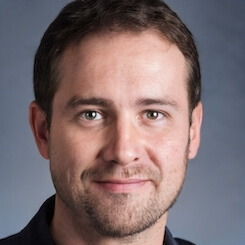 Paul Lendner ist ein praktizierender Experte im Bereich Gesundheit, Medizin und Fitness. Er schreibt bereits seit über 5 Jahren für das Managed Care Mag. Mit seinen Artikeln, die einen einzigartigen Expertenstatus nachweisen, liefert er unseren Lesern nicht nur Mehrwert, sondern auch Hilfestellung bei ihren Problemen.