Whether they are $2 or $10 or nothing, HMO copayment amounts aren't just picked out of thin air. Because so much–from utilization rates to physician revenue–is at stake, setting copayments is a complicated process.
Co*pay*ment n (1975): a cost-sharing arrangement in which a covered person pays a specified charge for a specified service, such as an office visit.
–Susan M. Ito, Pharm.D., ed., A Pharmacist's Guide to Principles and Practices of Managed Care Pharmacy, Academy of Managed Care Pharmacy, Alexandria, VA, 1995, p.179.
It's a transaction that makes things simple, maybe even mechanical, for managed care subscribers: Go to the physician's office, plunk down $5 or $10 and "The doctor will see you now." Patients probably don't give it a second thought, but behind the scenes, a great deal of research, number crunching and, sometimes, hard negotiation go into how that $5 or $10 level is set.
"Oh, copayments are not exactly trivial," says Arlene Waksberg, manager of Northern California underwriting for Kaiser Permanente of California. Conceived as a simple cost-sharing device, the copayment has metamorphosed into a fulcrum that delicately balances the interests of managed care companies, their members, physicians and purchasers. A change of just a couple of dollars can have a big ripple effect on utilization, physician practice income and employer expense.
From humble origins
Copayments have been around almost as long as prepaid health care, but only recently has their function–and their importance–diversified.
Bradford L. Kirkman-Liff, Dr.P.H., M.B.A., professor of health administration and policy at Arizona State University's College of Business, says the original idea was that a copayment would encourage the employee to be more aware of the value of employer-sponsored care, and perhaps curtail unnecessary utilization as a result. "People have a little more respect or appreciation when they make a copayment–there is some understanding that they are not getting 'free health care,'" he says.
But with the spread of capitation, copayments have taken on a new, important attribute: physician practice revenue. Under most capitation contracts, practices keep the copayment. "If you have a large volume of managed care patients, that extra $5 or $10 may cover some of your administrative costs," says Kirkman-Liff.
In California, some physicians objected when several managed care plans late last year shifted to a zero copayment for capitated Medicare enrollees. Not only did they lose the copayment, but doctors worried they would suddenly face waiting rooms with elderly patients streaming in for "free care." Though a few physicians' fears about utilization were realized, the impact was negligible for most of them; the financial aspects were more significant. (Read about one medical group's experience–and how physicians can keep from being caught off-guard in the event of an HMO's shift to zero copayment–on page 54.)
PacifiCare was among those introducing a zero-copayment Medicare product, a move spokesperson Cheryl Brady admits was "driven by competition." (FHP, since purchased by PacifiCare, and Health Net did the same.) But if the net effect proves to be lower overall utilization by this age group, then for HMOs, that may trump concern about a few extra office visits.
"Seniors can go as frequently as they want," says Brady. "We're trying to make it affordable for them so they can catch small medical problems before they become serious and result in hospitalization."
Competition's role
The amount of a copayment varies by market, depending in part on the intensity of competition. In San Diego, where several HMOs elbow for business, many popular plans sport $3 or $5 primary care copayments. In Philadelphia, where two insurers–Independence Blue Cross and Aetna U.S. Healthcare–have a market stranglehold, both commonly require a $10 copayment.
As the California Medicare scene illustrates, what the other guy does is another determinant of copayment levels. The same holds true for commercial plans. When introducing its HMO Colorado, Blue Cross Blue Shield of Colorado glanced around and set copayments accordingly. "Our lowest is a $10 plan, which is typical for this market," says Paula Wilson, vice president of customer relations.
In many markets, the influence of large employers is such that copayments across commercial plans tend to be identical for basic coverage like primary care visits. "Benefits departments don't like to administer a lot of plans, because that's expensive," says Carol Herzberg, director of benefits and policy development for Kaiser of Southern California. "They want similarity*they don't want one plan to offer a $5 copay and another to offer a $10 copay."
Health plans maycharge copayments for ancillary services–such as prescription benefits–as a way of differentiating themselves from the competition. When deciding whether to offer prescription drug copayments–and at what amounts–BCBS of Colorado paid less attention to competition and more to research it conducted with an eye toward consumer and employer acceptance of a benefit that improved outcomes.
HMO Colorado's prescription copayments are $5 for branded drugs and $2 for generics, or $7 and $5, or $10 and $7, depending on what an employer chooses to spend for the pharmacy benefit.
Therein lies another wrinkle in how copayment levels are set: The greater the amount, the lower the cost of the health plan to the purchaser.
The trend among employers is to buy higher-copayment plans as a way of shifting health expenses to workers. A study reported in the May/June 1997 issue of the journal Health Affairs notes that nationwide, the mean HMO copayment for a primary care office visit rose from $1.18 in 1987 to $4.51 in 1993.
Copayment-utilization correlation
Kaiser's Waksberg says the copay-cost relationship hinges on two factors. The first is what she calls "pay me now or pay me later,"–a consideration nearly unique to Kaiser because its salaried physicians do not keep the copayment. "If you have a low copayment, the premium will be higher because we're collecting less money at the door. It's really just a cost transfer."
The second aspect is germane to all plans: the effect on utilization. "There are clear differences in utilization among plans where you don't pay at all, where you pay $5, or $10 or $15," she says. "The studies I've seen show a fairly significant decline in utilization based exclusively on copayments. If an employer group changes from a $5 to a $10 plan, we would expect a decline in utilization, and would incorporate that when setting the rates."
Kaiser studies its subscribers extensively to understand the copayment-utilization dynamic. Its most recent research, completed this year, found that a $5 increase reduces overall (primary care and specialty) office visits by as much as 10 percent (see page 53). Primary care and pediatric visits are most affected; specialty visits, less so, and Ob/Gyn visits, scarcely.
"We did this study because we wanted to do more appropriate pricing," says RoJean Willis, Ph.D., who headed the project while she was chief of Northern California pricing for Kaiser, but who is now a private consultant. "When employer groups increased copays, we made adjustments and argued about the magnitude. Now we had data to back that up. Actuarial manuals say the effects of copayment are smaller than our findings would suggest. My view is, carriers tend to underestimate the effect of a change in copay if they rely only on claims analyses, because utilization rates don't fall when copayments are not consistently collected."
If higher copayments dampen utilization, then at what level do they become a barrier to care? "If someone came to us and asked for a fifty-dollar primary care copayment plan, we would probably say no," says Waksberg.
"There is a point at which it becomes a disincentive that is not consistent with good care."
Herzberg says Kaiser's physicians have strong feelings about copayment amounts. "If you have a high copay for a prenatal visit, the member is probably going to skip visits to save money. They believe if you really want to provide prenatal care, you should have a very low copay or no copay."
"If the copay gets too large and that makes it difficult for the patient to decide whether to come in, then that would be wrong," agrees Ronald Bangasser, M.D., a trustee of the California Medical Association and medical director of Beaver Medical Group, a 130-physician group in San Bernardino and Riverside counties. Making the payment so high that the patient says "I can't afford to see the doctor" would be unethical, Bangasser believes.
Variable copayments
Many plans employ variable copayments–separate amounts for different services. HMO Colorado's $10 primary care copayment is typically packaged with $50 and $100 copayments for emergency room visits and hospitalization respectively. "It's a bit of a utilization deterrent if the ER copay is higher," says Wilson.
"You want members to get care in the most appropriate setting," she continues. "You don't want to make it so frivolous that someone takes Susie or Johnny to the ER at will because it doesn't cost much. On the other hand, you don't want to make it so onerous that if there's a medical emergency in the middle of the night, members feel they shouldn't go to the ER."
No worry there. When it's an emergency, health comes ahead of pocketbook–as suggested by a study published in the June 12, 1997, issue of The New England Journal of Medicine. Patients whose emergency room copayments ranged from $25 to $100 were no less likely and no less quick than a no-copayment group to go to the emergency room when experiencing symptoms of a heart attack.
But other disciplines can be more sensitive to variable copayments.
"We're seeing copayments used in behavioral health as a way of reducing demand," notes ASU's Kirkman-Liff. "Many plans that have a $5 copay for a physician's office visit may have a $10 or $15 copay for a behavioral health visit."
Research bears out the success of the intent. A 1995 Rand Corp. study found as much as a 35-percent decrease in outpatient mental health visits when copayments were introduced. Another Rand study this year suggested that chiropractic utilization is nearly as vulnerable to cost-sharing as outpatient mental health. And the journal Health Services Research reported last April that small changes in prescription drug copayments do not substantially affect compliance, but larger increases might–at the risk of adverse outcomes.
When patients cannot afford a high copayment, some practitioners can be left in an ethical or legal bind. Providers that waive copayments may violate their managed care contracts. And those that do it for Medicare or Medicaid clients risk the wrath of the Health Care Financing Administration, which strictly forbids routine waivers.
What's routine? Samuel Knapp, Ed.D., professional affairs officer for the Pennsylvania Psychological Association, asked HCFA that–and learned there is no absolute rule. "If someone works in an area with high unemployment and a lot of retirees and there is a 50-percent waiver rate, Medicare probably wouldn't look twice at it," Knapp recalls being told. "But if someone practicing in an affluent suburb had a 50-percent waiver rate, Medicare would be suspicious."
If someone doesn't have the copayment up front and the practitioner isn't inclined to waive it, then depending on the amount, it might not be worth trying to collect.
Bangasser recalls a situation in which a patient needed care but didn't have the $5. "We just saw him. It wasn't worth going back for the $5 because claims processing would cost more than that."
What was that about copayments making things simple? For patients, yes. But it's deceptive. For health plans, their provider panels and purchasers, there's a lot more to that copayment than most patients will ever know.
How copayments influence utilization
Zeros out of nowhere
That shift by several California managed care companies to zero copayments for Medicare patients didn't pack the wallop of a shift of the state's famous tectonic plates, but it did leave some doctors scrambling for cover. Many HMOs never discussed the change with their contracted physicians–they just did it, depriving those practices of a key revenue source.
Ronald Bangasser, M.D., medical director of Beaver Medical Group, which cares for 15,000 capitated Medicare recipients, recalls discussion of the implications. "At the time, copays meant two or three hundred thousand dollars a year to our group. That's not a great percentage of the income, but for any group to suddenly have a drop in income like that is significant."
How can physicians protect themselves from being sideswiped by an HMO's sudden shift to zero copays? Arizona State University's Bradford Kirkman-Liff, Dr.P.H., M.B.A., suggests, "Make sure that there is contract language about who will receive the copayment and that changes in HMO copayment policies must be approved by the physicians." Extracting a promise from an HMO that it will make up copayment revenue in the event of a change is another protection–one that some practices have learned about the hard way.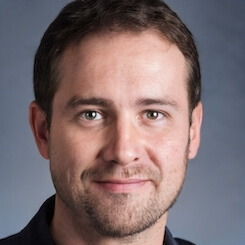 Paul Lendner ist ein praktizierender Experte im Bereich Gesundheit, Medizin und Fitness. Er schreibt bereits seit über 5 Jahren für das Managed Care Mag. Mit seinen Artikeln, die einen einzigartigen Expertenstatus nachweisen, liefert er unseren Lesern nicht nur Mehrwert, sondern auch Hilfestellung bei ihren Problemen.