By Michael D. Dalzell
Senior Editor
Drug-related illnesses and complications cost the health care system hundreds of billions of dollars each year. They are a red flag for poor quality of care, and perhaps more important, they are often avoidable. Consultant pharmacists have long said the value of their work can be measured in prevention of these problems, but until now have lacked empirical data that hang some kind of number–and a price tag–on that value.
No longer. According to an American Society of Consultant Pharmacists-funded study, drug regimen reviews by pharmacists can boost positive outcomes of nursing home patients by 43 percent, and $3.6 billion a year can be shaved off the cost of treating their drug-related problems. That amount includes hospitalizations, lab tests and physician and ancillary services.
The upshot is that what is being learned from the study is applicable to other groups of patients, says J. Lyle Bootman, Ph.D., dean and professor at the University of Arizona's College of Pharmacy in Tucson, Ariz., and principal investigator in the first phase of the so-called Fleetwood Project. The results, Bootman asserts, have enormous implications for health plans.
Fleetwood's focus
"Managed care companies that plan to be the IBMs and the Xeroxes of their industry in the twenty-first century have to pay attention to this," he says. "They know they are going to inherit more Medicare recipients and aged individuals. And they will be at risk, financially."
Conducted under the auspices of the ASCP Research and Education Foundation, the Fleetwood Project is a three-phase initiative intended to dispel the notion that a pharmacist's role is limited to filling bottles with pills, slapping labels onto them and handing lollipops to kids. ASCP makes no pretense that its goal is anything but to position the consultant pharmacist as a valuable member of the health care team. But motives aside, data already emerging from the study– which ASCP says is the first-ever large-scale documentation of the effects of pharmacist drug-regimen review–is instructive to all with a stake in health care delivery.
Phase 1 involved retrospective drug-regimen reviews by consultant pharmacists in nursing homes. Bootman and colleagues developed a pharmacoeconomic model that allowed them to estimate the cost of drug-related morbidity and mortality in these facilities. Published in the Archives of Internal Medicine in October, the study pegs that cost at $7.6 billion annually, dropping to $4 billion when consultant pharmacist services are employed.
Fleetwood's second phase, now under way, is a pilot study comparing outcomes of federally mandated retrospective drug-regimen review with prospective drug-regimen review and intervention in older patients. Principal investigator Judith Garrard, Ph.D., of the University of Minnesota School of Public Health, hopes to demonstrate the appropriateness of pharmacotherapy and continuous review of medication used by people in long-term care facilities.
Phase 3 will be a national study that broadens the work of phase 2, encompassing the elderly who live in nursing and assisted living facilities, as well as those who live independently.
An old outcomes hand
Bootman's team structured the model so it could be applied to other patient groups. Consider this: For cancer patients, preventable medication-related illnesses and complications are a $100 billion-a-year problem. Bootman says pharmacist oversight can slash that figure by a third.
That should get the attention of any HMO executive, hospital CEO or physician who signs a risk contract. "Quite candidly, I was doing outcomes research before it was called outcomes research," Bootman says with a smile, "and among the fee-for-service crowd, no one cared. There wasn't an economic incentive to detect a drug interaction. But in a capitated scheme, you've got an incentive to keep people out of the hospital or minimize their stays."
ASCP Executive Director R. Tim Webster, R.Ph., believes that inevitably, managed care will turn its attention to drug-related problems. "The payment system today has been focused on all the wrong incentives. This is the start of a change in that focus," he says.
Addressing drug-related problems can save Medicare money, too, and one group is using the Fleetwood results to push for changes in public policy. The Alliance for Aging Research, a consumer advocacy organization that promotes medical research into aging, has convened a panel of physicians, pharmacists, nurses, health care economists and experts in geriatrics to prepare a report detailing issues of drug-related problems in the elderly. Due early in 1998, the paper will be distributed to key members of Congress, the executive branch, regulatory agencies –and managed care companies that contract with Medicare.
"You're going to see an increase of tens of millions of elderly people in managed Medicare over the next few years," says Dan Perry, executive director of the alliance. "Having a better understanding of pharmaceutical use and interventions to avoid drug-related problems is a tremendous benefit to managed care."
For now, Bootman thinks the ones who will force managed care companies to take notice are "people like the vice presidents of health benefits for GTE or AT&T. They are the ones who are interested in quality and what it costs them. Managed care, like any third party, passes costs on to them. Large employers that pay the bills are the real drivers."
Is that day far off? For Bootman, it will dawn when health plans move past price-based marketing and start competing on quality of care. "We will have arrived when my managed care plan says, 'We have pharmacist review of our medical care.'"
A dose of prevention
For every dollar spent on drugs in nursing facilities, $1.33 is spent to treat medication-related illnesses and complications, according to J. Lyle Bootman, Ph.D., principal investigator of phase 1 of the Fleetwood Project. He and his colleagues identified these drug-related problems:
Improper drug selection
Dosages too small or too large
Adverse drug reactions
Drug interactions
Drug use without indication
Untreated medical problems
Bootman's team concluded that the $7.6 billion spent annually to treat drug-related problems in nursing homes can be cut by nearly half with pharmacist oversight.
SOURCE: AMERICAN SOCIETY OF CONSULTANT PHARMACISTS, ALEXANDRIA, VA., 1997.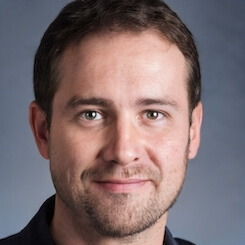 Paul Lendner ist ein praktizierender Experte im Bereich Gesundheit, Medizin und Fitness. Er schreibt bereits seit über 5 Jahren für das Managed Care Mag. Mit seinen Artikeln, die einen einzigartigen Expertenstatus nachweisen, liefert er unseren Lesern nicht nur Mehrwert, sondern auch Hilfestellung bei ihren Problemen.