November's pronouncement by a National Institutes of Health panel that acupuncture is an effective treatment for certain conditions, including postoperative dental pain and chemotherapy-induced nausea, won applause from acupuncture practitioners but did little to increase the likelihood that managed care companies would expand coverage of the procedure.
In fact, one physician group, the American Academy of Medical Acupuncture, says the pendulum is swinging the other way. According to Bradley Williams, M.D., president of the Los Angeles-based academy, a few large Eastern HMOs are acting as brokers, bargaining a $30 fee for acupuncture in exchange for listing a practitioner on its provider panel–but not covering the service. "They're negotiating discount contracts for patients to pay out-of- pocket. That's a revolutionary trend in managed care," he says.
Williams doubts doctors will bite: "For a treatment that takes 45 minutes to an hour, physicians can't do acupuncture for $30." The academy is equally dubious that the NIH report will lead managed care to view acupuncture more favorably in certain situations, despite research that suggests acupuncture can save insurers money.
"In a small pilot study of stroke patients in rehab, savings reached $25,000 per patient when acupuncture techniques were included," says Williams. "A carpal tunnel study found $11,000 savings per patient." The NIH panel indicated that the 2,500-year-old discipline may be a good remedy for these conditions–as well as low back pain, headache and asthma– but more research is needed.
No statistics about the extent of managed care coverage for acupuncture exist, but some health networks–including Oxford Health Plans and Allina Health System–cover complementary medicine as adjunct treatment for certain conditions. In Washington, where state law requires HMOs to cover some alternative services, including acupuncture, naturopathy, massage therapy and osteopathy services for specific clinical conditions, Group Health Cooperative of Puget Sound has a panel of 135 acupuncturists.
Magellan, Merit Agree to Merge; Texas Plans Talk
Magellan Health Services has agreed to acquire Merit Behavioral Health, creating a behemoth that would manage the psychiatric and addictions care of 60 million enrollees. The move will make Magellan the nation's largest specialty managed care company.
Magellan has expanded aggressively this year. Soon it is expected to complete its recently announced acquisition of Human Affairs International, another behavioral health carveout, from Aetna U.S. Healthcare. Merit will retain its identity under Magellan, while some of its back-office operations, as well as those of HAI, will be folded into Magellan.
In northern Texas, two of the state's largest health insurers are discussing the formation of an alliance that could give them a substantial share of their market. If Blue Cross-Blue Shield of Texas and Harris Methodist Health Plan come together, the combined group would serve 2 million subscribers.
NCQA To Begin Accreditation Of New Plans
New health plans, which often tout the quality of their care to woo members, now have a chance to substantiate those claims to some degree. The National Committee for Quality Assurance has opened the health plan accreditation process to fledgling managed care plans that, under NCQA rules, had previously been ineligible for participation.
NCQA's Accreditation of New Health Plans program is for plans 30 months old or younger. NCQA examines member rights and grievance policies, confidentiality protections, physician credentialing and utilization management processes. The full accreditation process includes these steps, but also requires plans to develop clinical programs relevant to their memberships. Because that takes time, plans must be in operation at least 18 months before applying for full accreditation.
New plans promoting their accreditation must explain how it differs from full accreditation.
Smoking Cessation Therapy Cheap In the Long Run
Cost-outcomes data, the unit costs of treatment when measured in terms of outcomes, are important to health plans deciding what therapies to cover. In a study comparing cost-effectiveness of various interventions, researchers at the Mayo Clinic have discovered that smoking cessation therapy is one of the best bargains in health care.
For comparison's sake, Mayo researchers couched their findings in terms of the cost of treatment per full year of life gained as a result of that care. Based on a model that considered the mean per-patient cost of smoking cessation services delivered through Mayo's Nicotine Dependence Clinic, patients' smoking cessation rates and years of life expected to be gained by those who quit, the resulting figure of $6,828 per year of life gained–expressed in such a way as to provide apples-to-apples cost-outcomes comparisons to other treatments–was relatively low (see chart below).
Put in those terms, smoking cessation is a more cost-effective intervention than breast cancer screenings and Pap smears, which are routinely covered by HMOs, and estrogen replacement therapy, which sometimes is not.
"This is strictly [a measure of the cost of] cessation treatment," says Kenneth Offord, associate professor of biostatistics and a lead researcher in the Mayo study. "If expenses such as patches or psychological counseling or the savings from not buying tobacco products were factored in, cost-effectiveness would be even greater."
Likewise, the study did not consider the estimated savings from treating smoking-related illnesses.
---
A cost-effective way of adding years to life
The cost of smoking cessation services, when expressed in terms of a formula that considers years of life gained from treatment, is a good deal compared with other preventive and life-saving interventions.
SOURCE: MAYO CLINIC, ROCHESTER, MINN., 1997.
Humana Pledges Satisfaction, or 'We'll Pick Up Tab'
Humana Inc. has made an ingenious promise to enrollees–a pledge the company hopes will distinguish it from the competition: You'll be satisfied with your primary care physician, or we'll help you find a new one and pick up your next copayment. Subscribers who switch will be issued copayment vouchers, which physicians can redeem for cash from Humana.
"The voucher system is the accountability that makes our promise more than just lip service," says Hans Christensen, Humana's director of customer service development. If members don't like their new doctors, they can switch and switch again–picking up copayment vouchers each time they do.
So what about members who might view this as an opportunity for free care? "We have thought about that, and we'll track that activity," says Christensen, who believes that few members take the doctor-patient relationship so trivially as to abuse the offer.
The initiative is the first of a series of Humana service promises that will be aimed at consumers and physicians.
HMO Standards: Sisyphean Job Ahead for Group
For the coalition of HMOs and citizen groups that called for consumer protection standards in managed care, the hard work is still ahead.
In late September, three major HMOs–Kaiser Permanente, HIP Health Insurance Plans and Group Health Cooperative of Puget Sound–along with the American Association of Retired Persons and Families USA, pledged to push together for legal enforcement of 18 principles. That list included such topics as accessibility, performance measurement and data reporting, disclosure of formularies and loss ratios, and reimbursement incentives.
Now, the biggest step may be to persuade the managed care fraternity–a patchwork of interests, each with its own competitive position, financial status and organizational culture–to go along. The day the coalition issued its principles, the American Association of Health Plans threw cold water on them with an admonishment that "rather than micromanage, government should provide a framework in which the marketplace can play [a] role." One observer suggested in November that AAHP's real gripe was that the three HMOs set themselves apart from the pack, in effect claiming for themselves an image of quality to which other HMOs might be equally entitled (see page 37).
Kaiser, the nation's largest HMO and a leading AAHP member, realizes that building a consensus will take a lot of effort. "We'll be working within the managed care industry and with other health care professionals, as well as legislators, to make sure we're all in sync about how to develop principles that benefit everyone," says spokeswoman Beverly Hayon.
In addition, says Hayon, Kaiser understands that change begins at home. "We'll also scrutinize our own programs– where we do and don't comply–and make sure that what we do is in agreement with these principles," she says.
At least one group says the principles are a good start, but do not go far enough. The Texas Department on Aging says additional standards are needed to protect the elderly from what it considers suspect marketing and disenrollment practices of some HMOs.
New Role for the U.S. Military: Gunning for Fraud
What's a peacetime army to do? Try hunting down fraudulent claims against the U.S. military health program. The Denver Post reports an Aurora, Colo.-based support unit has blown the cover off of some bizarre schemes, including one concerning missing body parts and another that involved claims for male hysterectomies.
Some cases grew out of serious crimes. Employees of a San Antonio, Texas, psychiatric hospital kidnapped beneficiaries' children and committed them, according to the report. In another case, a Philippines man severed fingers from beneficiaries stationed there, then used their fingerprints to file false claims. The man tipped his, uh, hand when a thumb fell out of his pocket while he tried to file a medical claim.
It wasn't the only Philippines incident investigated by the Tricare Support Office, which oversees the Department of Defense's managed care programs. Tricare exposed a hospital in the island nation billing the government for hysterectomies it says it performed on men and on sons of beneficiaries.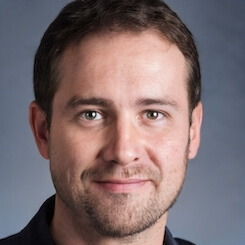 Paul Lendner ist ein praktizierender Experte im Bereich Gesundheit, Medizin und Fitness. Er schreibt bereits seit über 5 Jahren für das Managed Care Mag. Mit seinen Artikeln, die einen einzigartigen Expertenstatus nachweisen, liefert er unseren Lesern nicht nur Mehrwert, sondern auch Hilfestellung bei ihren Problemen.