The phone rang on a Friday evening. A member of a prominent Phoenix-area HMO answered to hear her family practice physician say, "There seems to be an abnormality on your kidney X-ray. It could be cancer metastasized from another site in your body. I will request a referral to a urologist. If no one calls you by Tuesday, you should try calling his office."
After enduring a hellish weekend of speculation, the member also sat out Monday waiting for a concerned nurse in the specialist's office to squeeze her in. The phone remained silent. On Tuesday, she called and was told she could not get an appointment for two weeks. On the day of the appointment, the doctor himself was ill and she had to wait another week. When the appointment finally arrived, the physician, whom she knew only as someone her clinic used, told her, "I don't think it's cancer, but let's check again in six months. Even if it is cancer, it won't get that much bigger." Not satisfied with that answer, she went back to her primary care doctor and, after a series of calls, was approved for a second opinion, which also took several weeks to materialize. At that point, follow-up studies were requested and, after a time, approved. The verdict? Not cancer. Elapsed time: three months.
"I am a mother with a child to support," the member says. "My first impulse on hearing the word 'cancer' from my doctor was to go to the Mayo Clinic the next day. That was not an option. But I would have liked to ask around, find the best doctor and have the matter treated with some urgency. That didn't happen either."
The Arizona woman's story is an extreme example of one of consumers'–and employers'– pet peeves about managed care: the hoops that often must be jumped through to obtain appropriate specialty care. But today some observers wonder if concerns like hers have prompted an overreaction. During the past few years, a growing number of health plans have either dropped their "gatekeeper" requirements–the rules obliging members to consult a primary care physician first for a referral, regardless of their complaint–or to offer coverage options that speed the referral process or make it unnecessary.
"Rightly or wrongly, the feeling has developed among consumers, employers, brokers and consultants that traditional HMO products are too restrictive in terms of referrals," says Henry Loubet, CEO of the Pacific Region of United HealthCare, which serves more than one million members in several Western states.
Pressure of competition
The result of that "feeling" has been a proliferation of new market choices. The fact that that proliferation has occurred during a period of declining HMO profits may be simple coincidence. But even if health plans can't be shown to have suffered financially in the short term from the competitive pressure to open up access to specialists, it's worth asking if this pressure threatens to unravel managed care itself.
"The intensity of gatekeeping has changed, no question," says Fred M. Volkman, M.D., vice president and national preferred-provider organization medical director of Cigna Healthcare. "These changes are what the market is demanding and–at least in mature areas–getting."
According to data compiled by the Barents Group of KPMG Peat Marwick for the American Association of Health Plans in Washington, D.C., nearly 92 percent of workers with employer-sponsored coverage have the option of a health plan that permits the choice of doctors and hospitals outside a select network.
Studies also show that second only to cost, concerns about referrals to specialists are the main reason employees change plans. In a Yankelovich survey of HMO members, having to get a specialist referral from a primary care physician was a "significant concern" to 73 percent of California HMO members and 68 percent of members nationwide. In California and nationwide, more than 70 percent decried the inability to choose their own specialists. In the United States as a whole, more than half of HMO members complained about the wait to see a specialist, with this impatience jumping to 92 percent in California. In both groups, some 70 percent feared their illness would worsen while they waited for a specialist appointment.
"There is ample market research to show that the things that distress people most are delay and having their HMO or a medical group committee second-guess their primary care doctor's assessment that they need to see a specialist," says Wendy W. Kuran, director of plan provider services for PacifiCare of California, which covers 2.3 million lives.
"We are trying to provide a continuum for employers," Loubet says, "from the most managed of products to point-of-service or PPO models."
Enter the hybrids
"Companies are feeling their way," says Alexander A. Chernoff, managing partner of Chernoff & Diamond & Co. LLC, a benefits advisory firm in Albertson, N.Y. "They are facing pressure, both from their members and from the competition. To get a meaningful piece of business, they will do anything from expanding network access to charging less and/or enhancing services."
Opening access to specialists falls under the category of enhancing services. Companies have reacted to public pressure in a number of ways. Point-of-service plans were an early adaptation. Described as HMOs with a fee-for-service option, POS plans allow enrollees to seek care outside the plan's network–with gatekeeper approval and for a price.
Two other variations are most often seen in California, where multispecialty groups are more developed than in other parts of the country and often manage the entire capitation payment from the health plan. One allows patients to refer themselves to specialists within the independent practice association or physician group (or at least some of those physicians, such as dermatologists or gynecologists, but maybe not neurosurgeons). Another lets the primary care physician refer freely within the group without health plan approval (except for big-ticket items, in some cases, such as heart and bone marrow transplants).
"Remember," says Eileen Raney, national co-leader of the Integrated Health Group of the accounting firm Deloitte & Touche LLP in Los Angeles, "not all the governors are coming off the system. The patient isn't getting a blank check."
Examples of these arrangements abound. Bruce G. Bodaken, president and chief operating officer of Blue Shield of California, a nonprofit with 1.6 million members and $1.6 billion in annual revenues, says his organization responded mostly to consumer feedback when it created Access+HMO, its open access plan. Introduced as part of a three-part initiative that also included Internet-based health care advice and new ways for members to provide feedback, Access+ allows members to see specialists through their gatekeeper for the usual copayment. However, if they want to consult another specialist within the IPA or physician group on their own, they can–for a higher-than-usual $30 copayment. "This is our HMO product, not a POS option," stresses Bodaken. "If you want to see a specialist, you don't want obstacles."
United HealthCare Corp., based in Edina, Minn., is often touted as having "abolished the gatekeeper." This is not strictly true, according to Lee N. Newcomer, M.D., the company's chief medical officer. United inherited a number of gatekeeper plans when it acquired MetraHealth in 1995. However, only about one third of United's members are now in gatekeeper plans.
Under United's Choice plan, members get direct access to all physicians and specialists in the network. The Choice Plus option then extends that to nonparticipating providers, albeit with additional copayments and deductibles. Half of United's more than 4.4 million HMO members are in these open access plans, which are among its fastest-growing offerings.
Arthur Southam, M.D., president and CEO of the Woodland Hills, Calif.-based HMO called Health Net, admits that over the past few years there has been significant marketplace pressure to improve the referral processes employed by his plan's 300 physician groups. Two aspects were of interest: how long referrals take and whether the prior authorization process for referrals is necessary at all. Health Net follows what Southam calls the "highly delegated California model" of allowing physician groups to handle most of the day-to-day procedures and decision-making.
"We definitely encourage our groups to allow self-referral within each group," he says.
"I'd like to think we had a significant role in paring down the preauthorization process," says PacifiCare's Wendy Kuran. "The reason that works is that the primary care doctors have been doing managed care so long they know what to refer and what not to refer. So we can take the preauthorization step out and they will do what is medically correct anyway."
Cigna's Volkman concurs. "Many doctors have been working under managed care for five, ten or fifteen years now. They have learned their lessons well. Hospital days per thousand are coming down. Everyone benefits from the synergies. Scrutiny at this point is more intrusive than helpful."
A needless distraction?
Nancy Hess, a principal at TriBrook/AM&G LLC, the health care consulting division of AM&G, a large accounting firm in the Chicago area, believes the gatekeeper system has often proved to be a distraction from delivering care– at least when providers' financial incentives were not aligned. "In a way," she says, "the gatekeeper took the rap for managed care. The system puts the primary care physician in the hot seat. It changes that doctor's relationship with specialists when he or she must act as a 'parent,' deciding whom the patient should see."
Consultant Chernoff says, "Look at what happens. The patient calls and says, 'I have a sore shoulder.' Most often, the primary care physician agrees to a referral. If the patient does not get one, he goes to the primary's office. Nine times out of ten, if the shoulder is still sore, he will then get the referral. All too often, the gatekeeper's supervisory role does not produce the expected containment–he charges a fee and sends the patient to the specialist anyway. The economies are not what the plans anticipated. They simply can't be sure whether the gatekeepers are costing or saving them money."
Kuran takes a similar tack. "Why hold the patient hostage while eight clerks and six fax machines work to process referrals?"
In some cases the gatekeeper requirement clearly makes no sense, argues Bradford Kirkman-Liff, M.B.A., Dr.P.H., professor of health administration and policy at Arizona State University in Tempe. Example: behavioral disorders. "If a patient tells his primary care doctor he's suicidal, that doctor is not going to spend 45 minutes talking to him about depression. That's a 100-percent referral. Most plans allow that now. Nutritionists, too. So that was the beginning."
No free ride
The new approach is particularly beneficial for people with chronic diseases. Many plans have concluded that it makes no sense for someone with cancer to see his or her primary care physician before every visit to the oncologist. But under many of these plans, specialists still must get preauthorization for some tests and procedures. "Specialists still need close scrutiny," Volkman notes. If they are capitated, Kirkman-Liff points out, they may start sending the patients back to the primary care physicians.
"We still have a tight HMO product and a POS plan with a higher copay," says Cigna's Volkman. "The PPO world has changed quite a bit, but it is still managed care. We say, 'Here is your network, here are the credentialed doctors you can access for a higher benefit coverage.' The employer is really making the decision, and many employers no longer want the gatekeeper."
"We think this trend toward open access will continue," says Kent Thiry, president and CEO of Vivra Specialty Partners in San Mateo, Calif., the nation's largest specialty network company, with a total of 3,000 physicians and single-market, single-specialty networks in 15 specialty areas, mostly in the Southeast. Vivra networks contract with health plans to provide specialty services. Then Vivra manages the delivery of services from the specialists.
The key to these approaches, Thiry says, is local self-governance; the doctors monitor themselves in a peer environment. Groups also do their own claims processing and can "slice and dice" the data, he says. Vivra groups across the country also compare experiences, which helps with cost control.
Most of these plans have 24-hour advice lines, often based on complex algorithms, allowing trained nurses to guide patients to select appropriate treatment.
In fact, Raney ventures that the gatekeeper system may well prove to be an interim step on the way to having a more medically sophisticated patient or consumer. "Hopefully, people are learning to seek the most appropriate care," she says. "Access to registered nurse care managers, patient advocacy mechanisms, self-care and counseling need to be baked into the system."
The verdict of the marketplace seems clear in favor of greater choice. But the question naturally arises whether at some point offering choice becomes the undoing of managed care. Will open referrals break the bank?
The price of popularity
Surprisingly, the health plans discussed here have not experienced a dramatic rise in costs attributable to open referral. Of course, many of these products make a larger financial demand on the member in the form of a copayment. In California, medical groups manage both the capitation payment and the referral procedures, so the health plans see no increased cost. In many cases, too, any increases are offset by increased popularity of the plans and the resultant increase in market share. Cutting back on paper may even provide some savings, though they are hard to measure.
If Chernoff is correct that health plans do not know for sure if the gatekeeper system actually saved them money, the penalties for junking it would seem to be open for speculation. But he doesn't believe those penalties are huge. "Open access may cost four to six percent more," he says. "But in fact, what these arrangements do is shift some risk from the plan to the member in higher premium cost or copay."
Raney would agree. "That allowing self-referral will raise costs is untested theory," she says. "I have met CEOs who feel strongly on both sides of the question."
"We provided some incentives to our physicians to offset the self-referral aspect," Blue Shield's Bodaken says. "To us it's been net neutral."
Prior to opening up referrals, PacifiCare of California initiated a program with its physician groups called Strategic Alliances, giving 39 of the largest IPAs and medical groups an exclusive opportunity to boost the bottom line by improving clinical and service outcomes, including the referral process. "I think you need a preauthorization requirement as an interim step in the growth of a plan," Kuran says. "It acts as a feedback loop. New physicians get educated by more experienced ones. But after a while that job is done. If anything, since we instituted open access, specialty costs have gone down."
"Specialists have become more and more diversified in the kinds of patients they see," says Loubet of United. "Practice patterns have changed. Specialists don't require the oversight they once did. In fact, the difference between our HMO and our PPO in bed days per thousand has gone from 40 or 50 percent five years ago to 10 to 20 percent today."
A million in paper
"We really have no cost experience on this yet," says Southam of Health Net. "But I will say that we were surprised to learn that our satisfaction levels on our PPOs were not as high as on our HMO or as high as we'd expect. In fact, they were 15 to 20 percent lower, which is significant. We're not sure why this is. Probably the higher out-of-pocket cost of the PPO."
"Paper work can be a significant cost," says United's Newcomer. "When we acquired MetraHealth, some of the plans required paper referrals even within the same office. We saved a million dollars cutting the paper."
As for balancing any increase in use of specialists with big bumps in market share, most companies consider the exact figures on such a tradeoff to be proprietary. But the not-for-profit Blue Shield of California is not shy about sharing the numbers. Since Access+HMO was introduced in June 1996, individual enrollments have nearly doubled. The week of Oct. 6, 1996, saw 2,300 applications, up from 1,400 a week before the introduction of the plan. In the first month, 7,000 new members came on board. The next month, that jumped to 10,994. Some employers are demanding to be included even though it is not yet time to renegotiate their contracts. Blue Shield is now the fastest-growing HMO in California.
The consumers also seem to like the new approach. Complaints at PacifiCare fell by two-thirds when open access was introduced. "On a practical level," Chernoff asks, "what do you want to do if something is wrong with you? Call a friend and find the best doctor. You'd rather take the referral from your friend or a family member than from the network doctor, who may have a financial interest in the transaction. The problem is, the system has not caught up with our capabilities."
But is self-referral bad medicine? Should patients decide what they need or should a physician chart the next step? Most of these plans urge consumers to select a primary care doctor. United HealthCare reports that 80 percent of its members have primary care doctors even now that most gatekeeper requirements have been lifted. In California, that figure is even higher.
"We still tell patients that it is important for one physician to know their history and act as a sounding board," Newcomer says. "If you have cancer, though, you can see your oncologist. And if, during that time, you break your ankle, you don't necessarily go to your primary. You may still go to your oncologist–he could find that the break was related to the cancer."
Beau Carter, executive director of the Integrated Healthcare Association, contends nevertheless that the continuing relationship with the primary care physician is key. "If that relationship is solid," he says, "then self-referral and POS opportunities will not affect how the patient's care is managed, even if the patient chooses to see someone or do something that is not really medically justified–because the primary care physician will be kept in the loop. If that relationship is at all dysfunctional, however, these opportunities can lead to significant unmanaging. These products, after all, are a marketing response, not a medical response, and stem from the strong desire of people to have choice, even if they don't exercise it very often."
In 1993, 90 percent of HMOs were profitable. Two years later, 40 percent were losing money. Now, 65 percent are. Some observers think that as the managed care market matures and becomes more saturated, success will depend on the small things, the little amenities. For people like the Arizona woman at the beginning of this article, getting to see a specialist of their choice in a timely way may be more than an amenity. "Plans that have instituted open access have made significant gains in new members and in market share," Thiry says. "And remember: Ninety percent of those members are healthy."
A new explosion in plan premiums could make the marketplace reconsider the virtues of Spartan, limited-choice managed care. But it is also true that controlling access to specialists and procedures is one of managed care's blunter instruments. As the industry learns from outcomes research about optimal management of disease, medical experience may overrule plan design when it comes to establishing what offices the patient should visit, and in what sequence.
That would, in fact, be one way of reducing today's rainbow-hued variety of coverage options. Says Deloitte & Touche's Raney: "Discounted rates from physicians, managing access–these approaches have run their course. Managed care companies are going to have to look at managing large populations over long periods. Best practices will drive consistency."
Future demographic pressures may also simply force a reduction in the array of available choices. When the Baby Boomers reach old age, say some experts, amenities of all sorts may be junked in favor of rationing. Chernoff thinks that if managed care plans have their way, the next step will be referral to specialty care organizations. "Once you're in there, you're in there," he says. "They will take you from the diagnosis through rehab, and will be responsible for completing the process within a predetermined budget."
For now, however, choice seems likely to continue to be honored–and health plan members don't all want to buy the same levels of choice.
"The challenge we have as a health care system," says Southam, "is that different people want to play different kinds of roles in their health care decision-making. We need to break away from one-size-fits-all."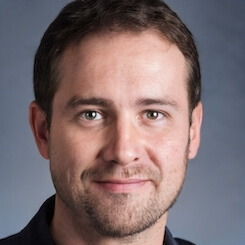 Paul Lendner ist ein praktizierender Experte im Bereich Gesundheit, Medizin und Fitness. Er schreibt bereits seit über 5 Jahren für das Managed Care Mag. Mit seinen Artikeln, die einen einzigartigen Expertenstatus nachweisen, liefert er unseren Lesern nicht nur Mehrwert, sondern auch Hilfestellung bei ihren Problemen.