As pharmacists expand their patient care roles, health plans and physicians differ in their responses. Both have sound arguments.
Is this the right medicine, doc?" In 1948, patients asked their pharmacists that question every day, and physicians didn't seem to mind at all. Fifty years later, patients don't refer to their pharmacists as "doc," but they still ask the same question. Now, however, physicians seem concerned about pharmacists intruding on their turf as providers of medical care and advice.
The worry comes as pharmacists seek an increased role in providing counseling and clinical services to patients as well as greater payment for their services. Pharmacists see themselves as health care professionals licensed to apply their special knowledge, and they're telling health care systems, patients and insurers that they are an integral part of the managed care solution.
Pharmacists have been given a shot in the arm by state legislatures and the federal government. Many states say pharmacists may administer vaccinations and write prescriptions–under very limited conditions. Health care organizations also are beginning to see pharmacists as members of patient care teams.
"Pharmacists are one of the most underutilized resources in health care," says William Ellis, director of the Quality Center at the American Pharmaceutical Association in Washington, D.C. "The managed care system needs to take advantage of this resource and develop better collaborative models. In a capitated environment with limited treatment dollars, this is a way of cutting costs and improving outcomes."
But many physicians are afraid these developments will give pharmacists more responsibility than they are trained to handle.
Pharmacists should have a collaborative but clearly subservient role in the delivery of health care services, says Neil Brooks, M.D., president of the American Academy of Family Physicians in the nation's capital. "The leader of the team is the physician. The pharmacist should and does work with the physician, but should not be an independent prescriber of medication."
Others are speaking out, too. The American Medical Association is preparing a policy statement on its concerns about pharmacists writing prescriptions, monitoring medications and managing diseases. The paper will not endorse the expanding role of what the pharmacy profession now calls pharmaceutical care, an AMA spokesman says.
In addition, the Infectious Diseases Society of America last year published a statement that attempts to cut pharmacists off at the dispensing counter. "Therapeutic decisions and recommendations should be made by physicians," the Alexandria, Va.-based group of physicians, scientists, researchers and pharmacists says. "Pharmacists who receive requests for such information should refer the requests to appropriately trained physicians."
New territory
Pharmacists, however, aren't waiting for the blessing of the medical profession to venture into new territory.
Many are aggressively reinventing themselves. Some are handing out business cards when people pick up prescriptions and setting up counseling appointments with patients. They are establishing disease management programs in areas such as asthma, diabetes, hypertension and HIV, participating in drug compliance programs and documenting the counseling services they provide in an attempt to receive payment from insurers.
More than 2,100 pharmacists also have been certified by the Board of Pharmaceutical Specialties, an arm of the APhA, in four specialties: nuclear pharmacy, nutrition support pharmacy, pharmacotherapy and psychiatric pharmacy. Oncology pharmacy is under development, with the first examination scheduled for October.
Seventeen states now authorize pharmacists to prescribe drugs, and more than a dozen others are considering similar action. Except in Florida, this power is limited by collaborative practice agreements and drug therapy protocols. The states establish panels of physicians and pharmacists to define situations in which pharmacists are allowed to write prescriptions, then set up strict protocols for them to follow.
Most prescribing pharmacists are in hospitals or managed care organizations. But some are in community settings. Drug Emporium, a pharmacy chain with 18 franchises in Washington, last year sought protocols from the state for immunizations and guidelines for smoking cessation.
Twenty-two states allow pharmacists to provide immunizations. The West Virginia University School of Pharmacy and the Centers for Disease Control have joined forces to expand the role of rural community pharmacists as advocates and providers of childhood immunizations.
The Health Care Financing Administration has issued major revisions to the Medicare billing guidelines. Only providers with a Medicare provider number who are licensed to dispense prescriptions are allowed to bill for drug products used with durable medical equipment supplies such as nebulizers. HCFA is urging pharmacists to obtain the Medicare provider numbers. "We view this as strengthening the role of the pharmacist in the health care continuum," says HCFA spokesman Chester Robinson.
The Food and Drug Administration has asked for comments on whether labels on all over-the-counter medications should say "Consult your doctor or pharmacist" rather recommend the buyer consult a doctor (see sidebar "FDA may tell consumers to consult pharmacists, too"). Physician groups are opposing the change. The FDA is analyzing hundreds of comments on the label proposal but may publish a final rule as early as spring, says Tom McGinnis, deputy associate commissioner for health affairs. and former associate director for pharmacy affairs.
Pharmacists are winning support from HMOs and group practices, too. Those organizations are beginning to recognize that pharmacists can play a key role in preventative medicine and reducing the cost of care, says Carol Sardinha, who left her position as communications director for the Academy of Managed Care Pharmacy shortly after speaking to Managed Care on this issue.
Kaiser Permanente and Group Health Cooperative of Puget Sound, the large HMO in the Northwest that is now part of Kaiser, have pharmacists on staff and are experimenting with expanding their clinical roles. The HMOs are following the model established by the Veterans Administration health care system. The VA pioneered the practice of employing pharmacists, making them available to participate in meetings with other caregivers and become active on patient-care teams.
Some group practices also are trying to increase the role of pharmaceutical care. For example, two staff pharmacists at Harriman Jones Medical Group in California work with physicians at clinics to monitor drugs and provide patient education services. They also help physicians decide which drugs to use and distribute newsletters to educate physicians on medication and prescribing questions.
The arrangement at Harriman Jones, with more than 60,000 patients, is unusual, but the role of pharmacists is growing across the land.
Pharmaceutical care often includes medication monitoring, drug adjustment, patient education, pharmaceutical compliance and toxicity profiling, says Andrea Hershey, Pharm. D., clinical pharmacy supervisor at Union Memorial Hospital in Baltimore. "By taking all these variables into account, pharmacists can recommend a drug regimen that provides the most cost-effective outcome."
Such cost-saving implications are key to the expanding role of pharmacists, experts say.
Adverse drug reactions and interactions are commonly believed to cost the United States about $25 billion (and some say as much the figure could be three times as high) per year. Having pharmacists consult on drug therapies and monitor drug treatments, even without giving them prescribing authority, could lower those costs significantly.
The AMCP, whose headquarters is in Alexandria, Va., cites evidence of savings. In a recent study, it cost up to $293 per month (29 percent) less to treat patients in a pharmacy-based disease management program than to treat comparable patients receiving traditional pharmacy services. The study, conducted by MedOutcomes of Richmond, Va., and the Technology Assessment Group in San Francisco, focused on patients with hypertension, diabetes and asthma. The disease management services cost less than $30 per patient per month.
Redistributing care
Yet physicians continue to see pharmacists as dispensers of drugs, isolated behind the counter, Hershey says. It's not just physicians' perception of pharmacists that is getting in the way, however. Physicians have real concerns about the changes, especially those that enable pharmacists to prescribe, says Brooks. "Pharmacists do not have enough training in the broad aspects of medicine to prescribe. They do not fully interact with patients the way physicians do."
It's true that pharmacists shouldn't be making independent decisions on diagnoses, says the APhA's Ellis. "But under protocols developed in collaboration with the medical community, pharmacists should be able to use their professional judgment about changing a dose or adjusting a treatment–if the physician agrees and is informed about the action."
Not all pharmacists like the movement to change their jobs, either. Hershey says that because they have received varying levels of training over the past four decades, "Not all feel confident asserting themselves in this evolving role."
But as managed care and cost-saving factors fuel the growth of pharmaceutical care, pharmacists and physicians may begin to find a common ground. And for patients asking, "Is this the right medicine?" it's the correct answer that counts, not the provider.
FDA may tell consumers to consult pharmacists, too
The Food and Drug Administration has asked for comments on whether labels on all over-the-counter medications should carry this advice: "Consult your doctor or pharmacist." The move would add "pharmacist" to labels that already suggest people seek advice from their physicians. It goes to the heart of the debate over the growing role of pharmacists in patient care.
Physician groups oppose the labeling change.
"[It] would inappropriately elevate the pharmacist to the same level as the physician regarding both the evaluation of patient-specific conditions … and the provision of diagnostic and treatment recommendations to the individual patients," the AMA says.
Yet pharmacists cite several reasons why including them as clinicians capable of giving advice is appropriate. It is much easier for consumers to ask a pharmacist in a drug store for help than to call a physician who may be inaccessible, the American Pharmaceutical Association says. And four times as many health problems are handled by consumers treating themselves with over-the-counter drug products than consumers seeing a physician. From 70 to 95 percent of all illnesses are initially treated by some form of self-care, including over-the-counter drug products, APhA says.
A recent national consumer survey conducted by Prevention magazine and the APhA found that patients are increasingly turning to pharmacists for information on the growing number of over-the-counter products. Patients who have personal pharmacists depend on them for advice about what to buy and for information about drug products they've seen advertised, the survey found.
Getting information to consumers is what the proposed change is all about, not whether pharmacists' roles should be expanded or contracted, says Tom McGinnis, associate director for pharmacy affairs at the FDA. "We hope this rule will better inform consumers and encourage them to ask questions about dosage, side effects and storage so that they become more knowledgeable about the drugs they're taking. We want to educate consumers and have them take greater responsibility for their own care."
The FDA also wants physicians and pharmacists to reinforce one another's written and oral communications to patients about drugs, McGinnis says. "Both the pharmacist and physician should convey risk information to the patient. That way we can reduce the enormous amount of money spent on the misuse of drugs every year."
While cooperation may be the goal, both sides have taken an adversarial stance.
The APhA argues that pharmacists are better trained and more knowledgeable about pharmacotherapy than primary care doctors are.
But physicians say pharmacists are not as qualified as physicians to counsel patients. Too many dangerous situations could result if patients ask pharmacists for advice on over-the-counter medication without also consulting their physicians, the AMA says.
Changing the phrase "Ask your doctor" to "Ask your doctor or pharmacist" on over-the-counter drug labels "inappropriately places the pharmacist in a position for which he or she is not trained or qualified, is likely to be confusing to patients, and may adversely impact the health of some patients," the AMA told the FDA in its official comments on the rule.
Pharmacists shouldn't act as surrogate doctors to patients at 9 p.m., says Neil Brooks, M.D., president of the American Academy of Family Physicians. "The physician, not the pharmacist, is the information gatekeeper on drugs. Pharmacists have a very valuable role–in collaboration with doctors–in knowing how various medications interact, but it should be an advisory role. I don't think we want pharmacists telling patients that they should be taking a different type of hypertensive with a particular kind of over-the-counter product, for example, without consulting a physician."
---
Our most popular topics on Managedcaremag.com
---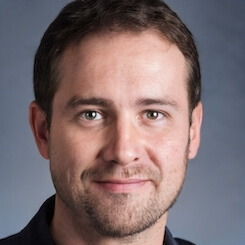 Paul Lendner ist ein praktizierender Experte im Bereich Gesundheit, Medizin und Fitness. Er schreibt bereits seit über 5 Jahren für das Managed Care Mag. Mit seinen Artikeln, die einen einzigartigen Expertenstatus nachweisen, liefert er unseren Lesern nicht nur Mehrwert, sondern auch Hilfestellung bei ihren Problemen.